Brian's Web Page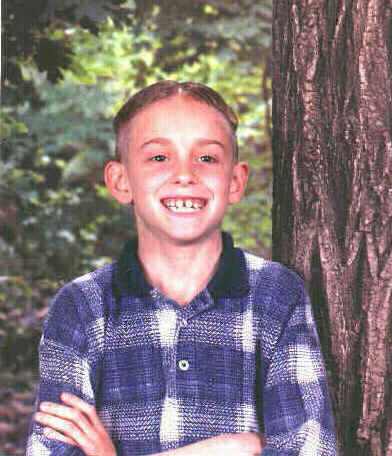 Brian at age 9. Stronger than a locomotive,
faster than a speeding bullet....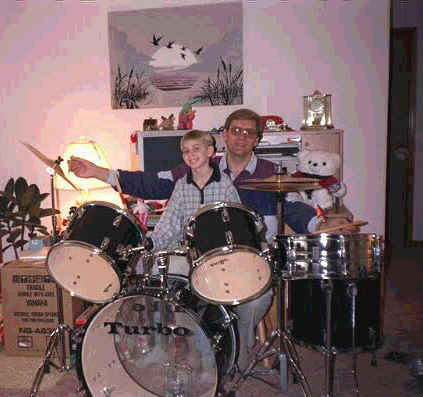 Christmas 97', a new drum set is added to the gifts.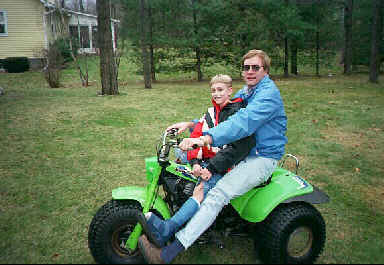 Brian's foot was in a cast for 6 weeks,
after running into the couch! We ride the
ATV in our yard, lots of fun in winter.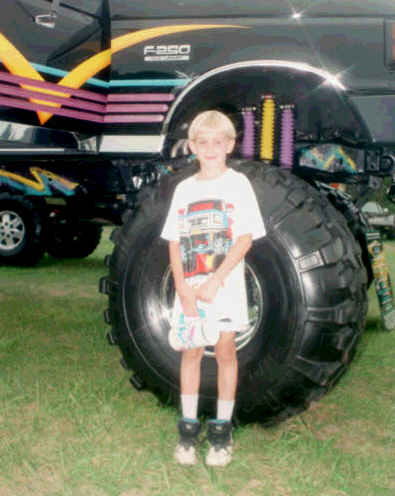 We came across this nice bigfoot
truck at a car show in Cape Cod.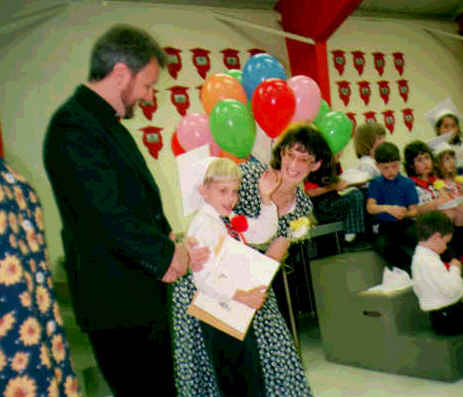 Kindergarden graduation, St. Madeleine Sophie School.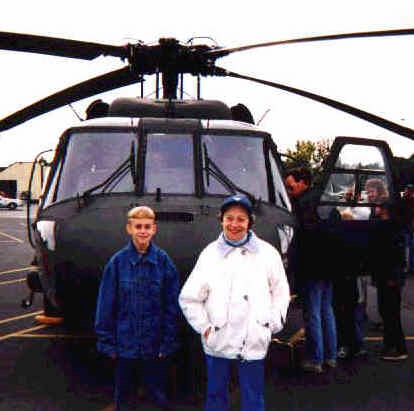 Brian and Grandma, posing with the helicopter
we watched land. Brian came within 2 seconds
of winning a vacation to Florida that day,
in a DARE race sponsered by K-MART.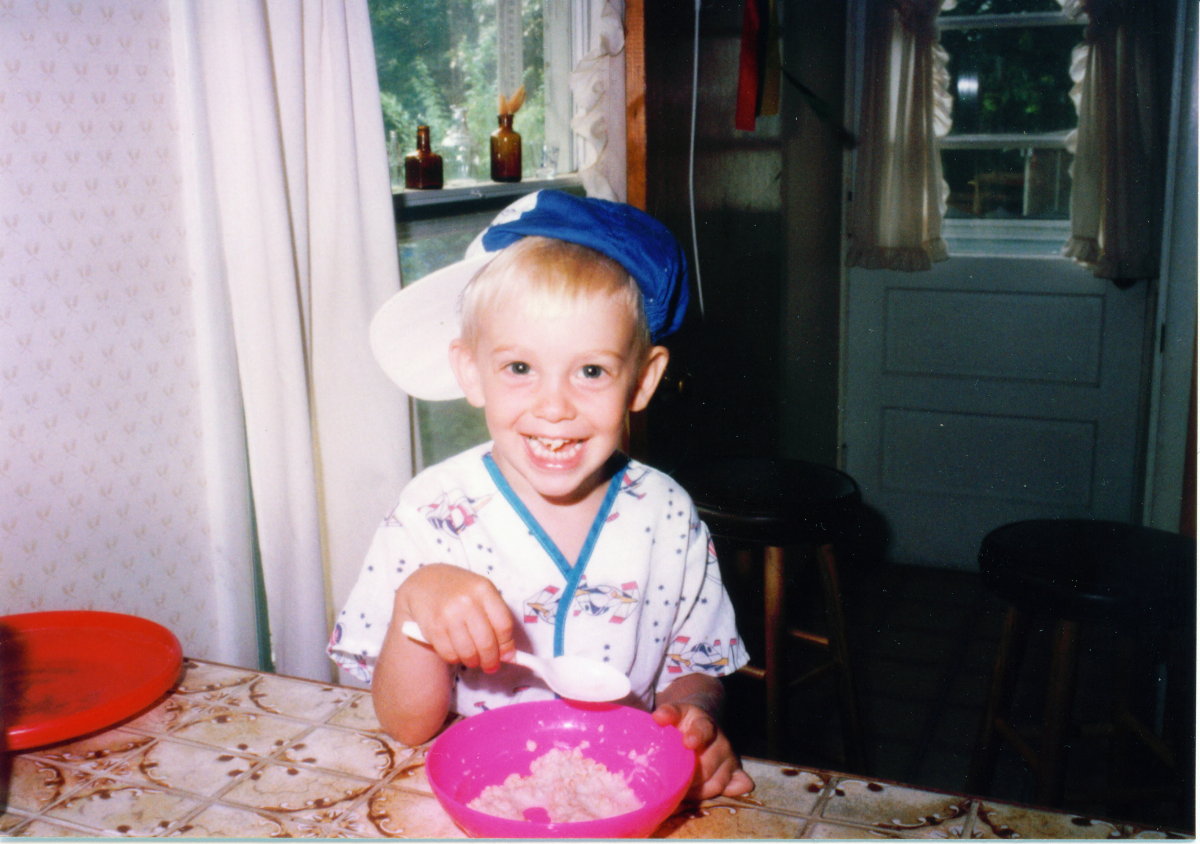 Brian always woke up early, and
his little feet hit the floor running.