.
Camaro Receives a Major Makeover
.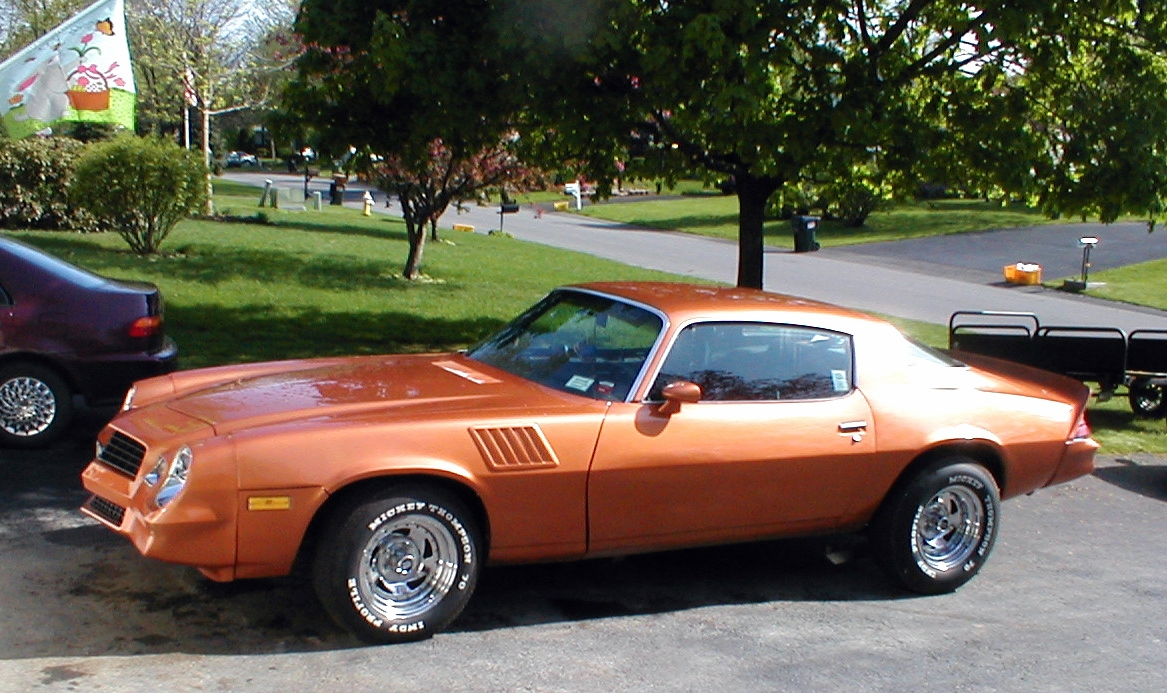 Steven decided to have some work done on the Camaro.
We found a guy that would do it, "Two weeks, no problem."
It actually turned into two months, it's a good thing we got
the car to him in March while the weather was still not great.


---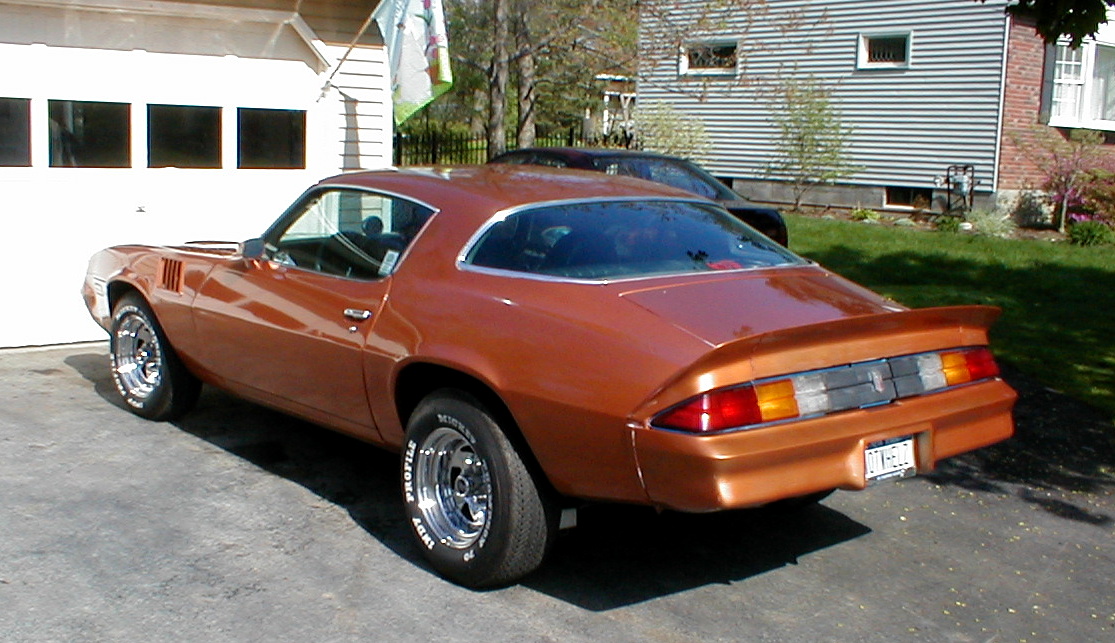 The guy ended up trying to make it a perfect job,
he put in way too much time and energy, and in the
end, finally just told us to come down and pick up the
car, he was done with it. We had given him $500 for
a materials deposit, and that was all he would take,
since the car wasn't really done. He later told us he
was sort of blasted when he accepted the car, it was
his NASCAR party day, and if we hadn't caught him
then, he most likely would have refused!


---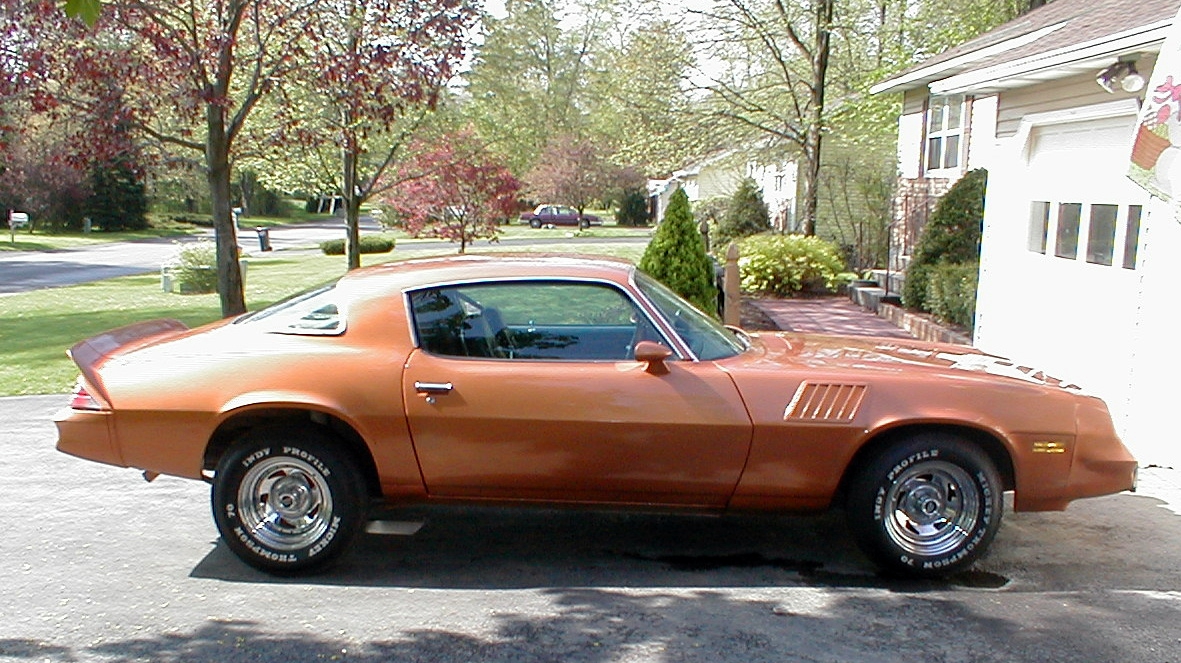 Almost all the hard work is really done, a huge
amount of work was done on the body and paint.
The things left are new weather stripping, install
and paint the Z-28 ground effects kit, (Tom put
on the Z-28 front fenders, and new front
bumper), and paint either black or white racing
stripes, front and back.

---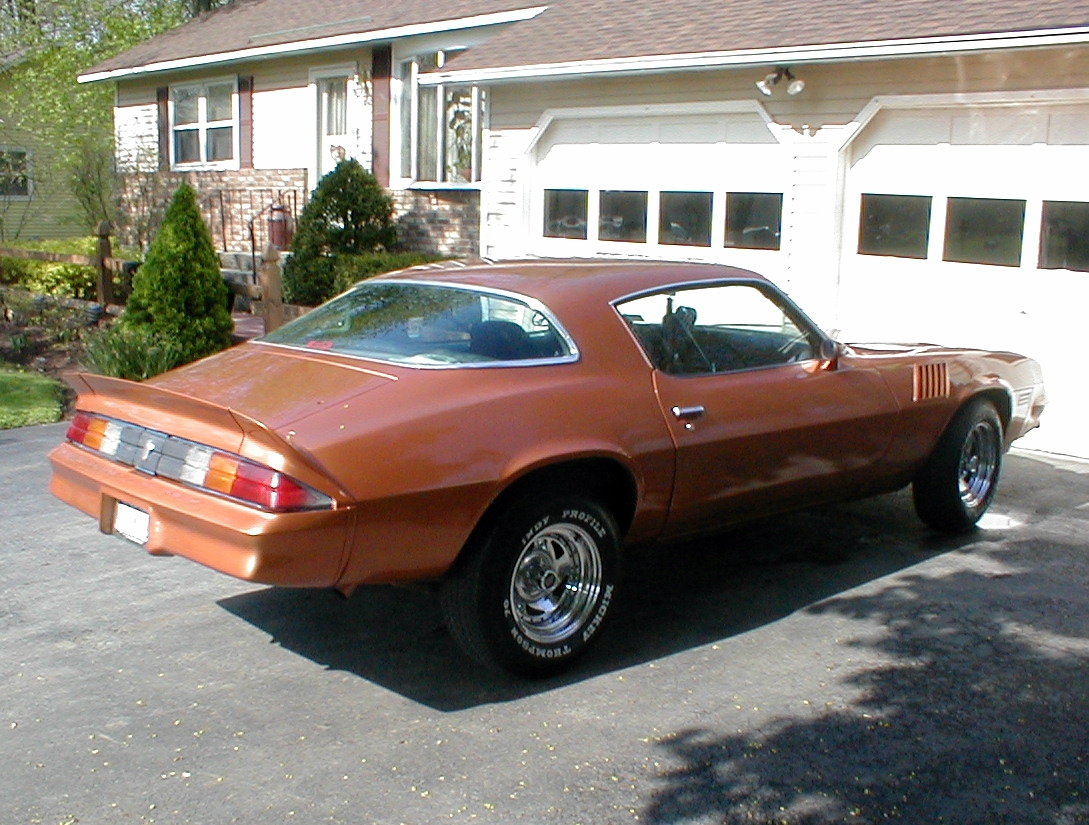 Steven found the color, it's "LeMans Sunset", one
of the colors available on the 04' Nissan 350 ZX. It's
pretty awesome, sort of changes from orange to
copper to metallic depending on the time of day and
the lighting. People sure watch it go by. Other plans
for the summer include new carpet and leaf
springs (already here), new floor pans, maybe
a new transmission, and lots of smaller
replacement and fix-up parts. It's getting
better every year, Steve will have a pretty nice
Camaro if he keeps on it.

---