Cape Cod Vacation 2001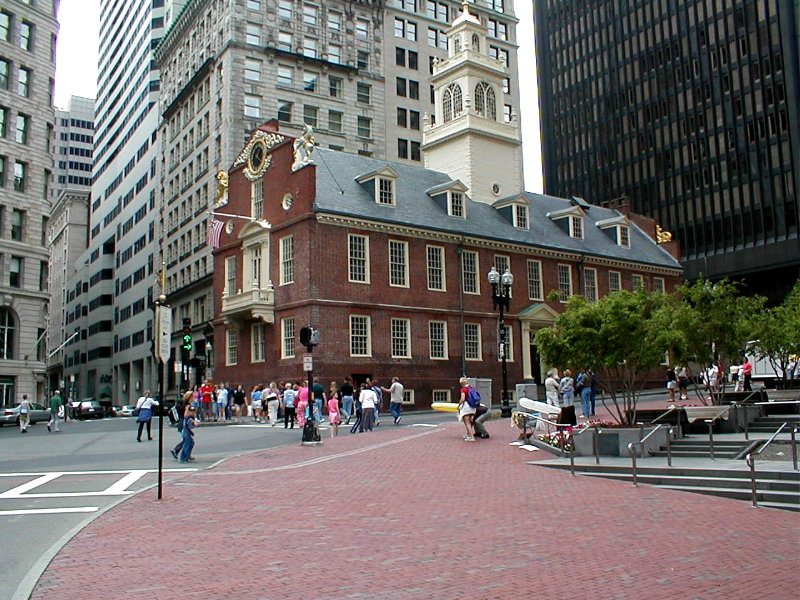 On a tour of Boston, we went past the Old State
House. Lots of history here, the Declaration of
Independence was read from the balcony in 1776.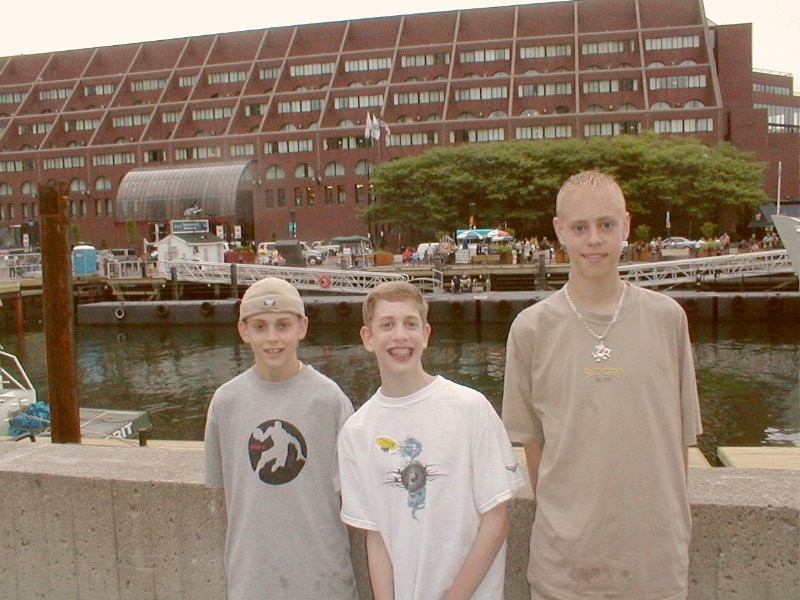 We stayed right in the heart of Boston, the
Marriott Long Wharf is in the background.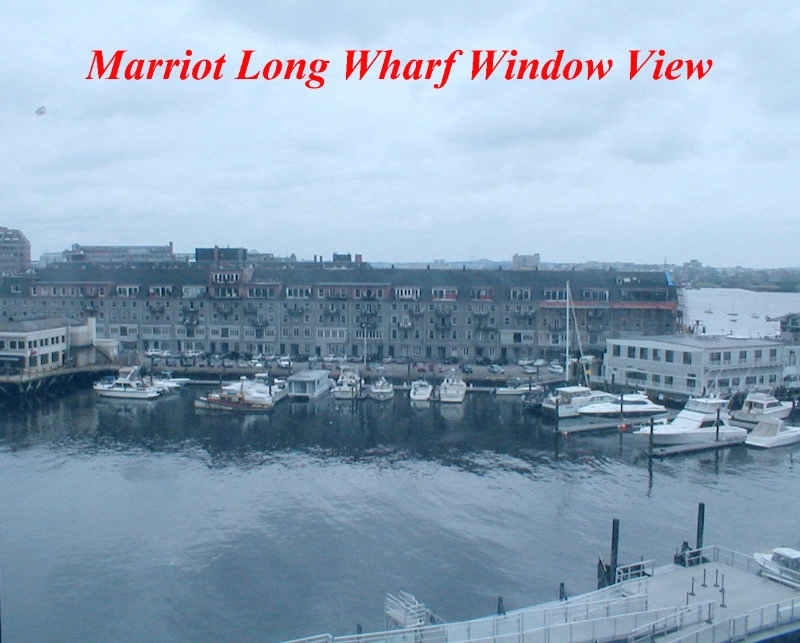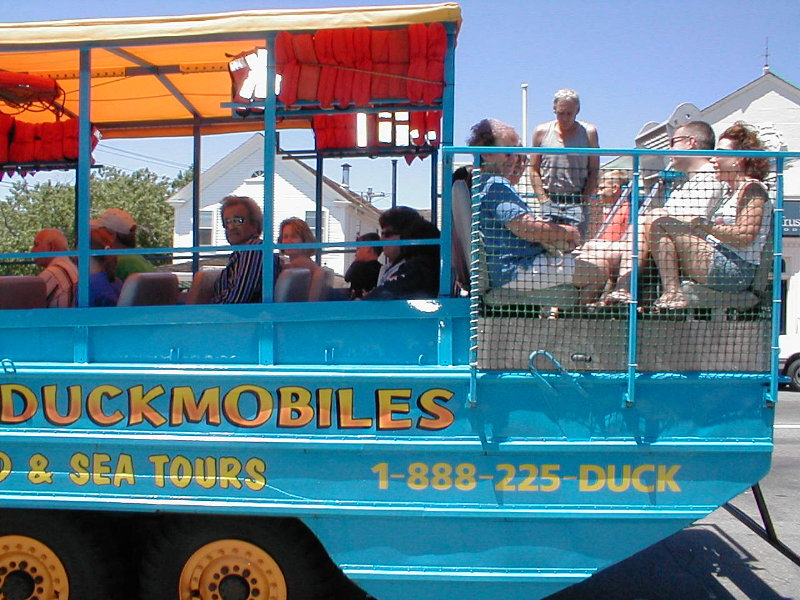 Boston has great Duck Boat tours. Ours left from
Hyannis. Perfect day for this, hot and sunny!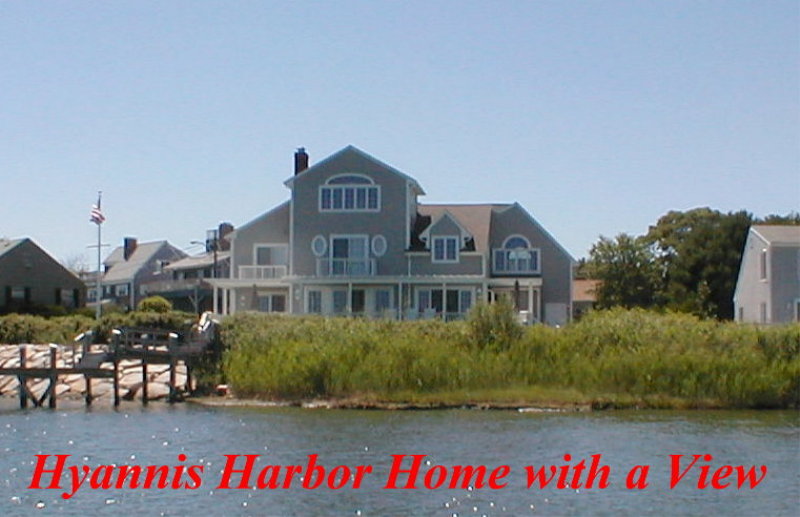 Lots of interesting homes to see from the waterfront.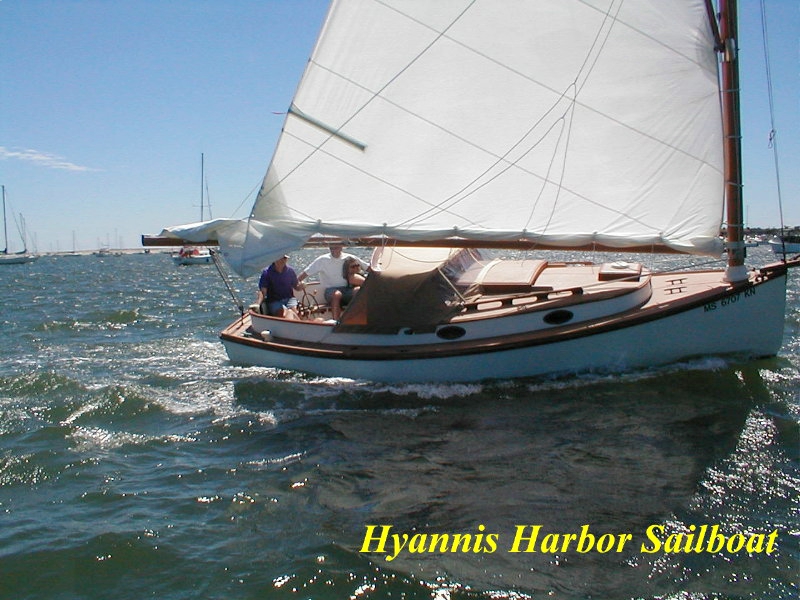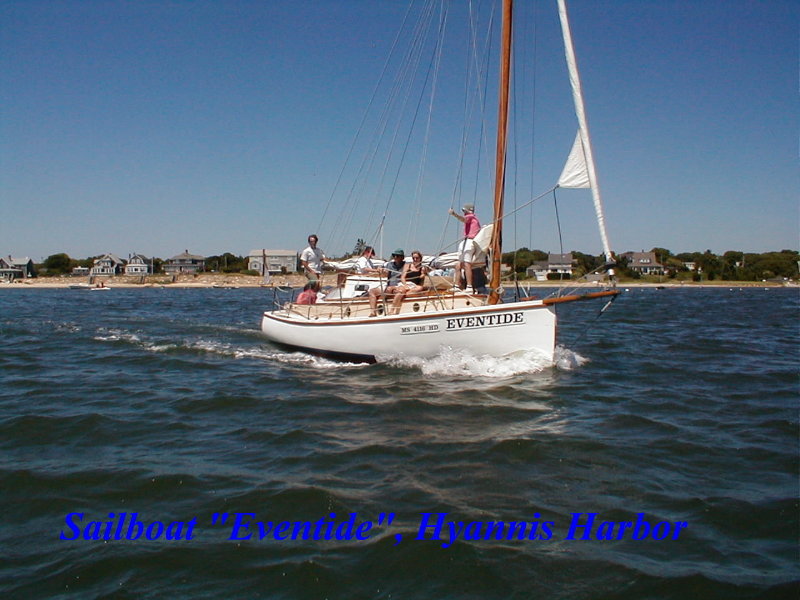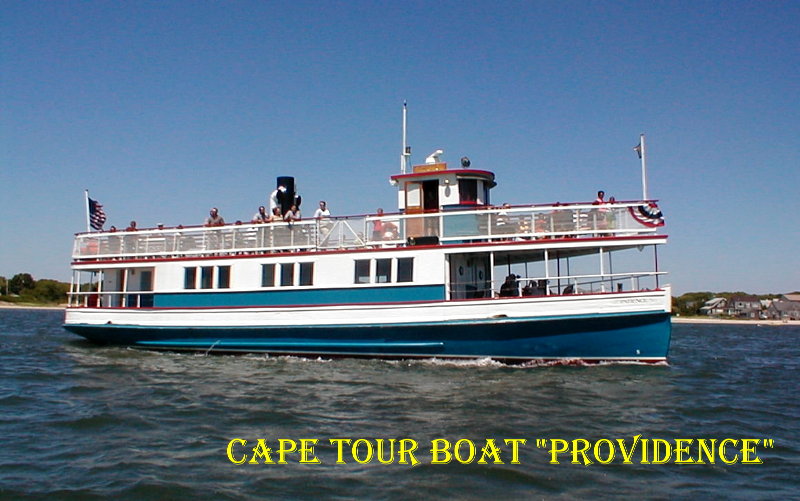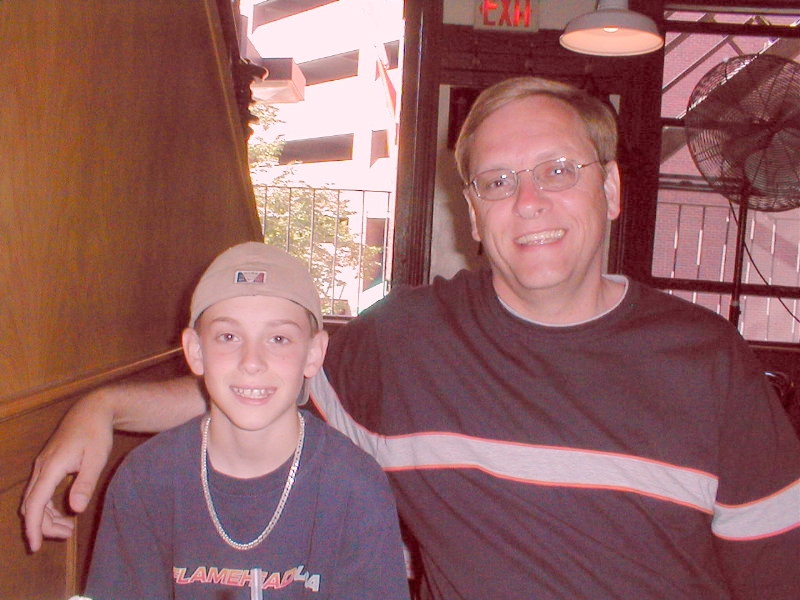 This restaurant in Quincy Markets was terrific.
About as "Boston" as you could get, it was authentic
and historic. And the food was great!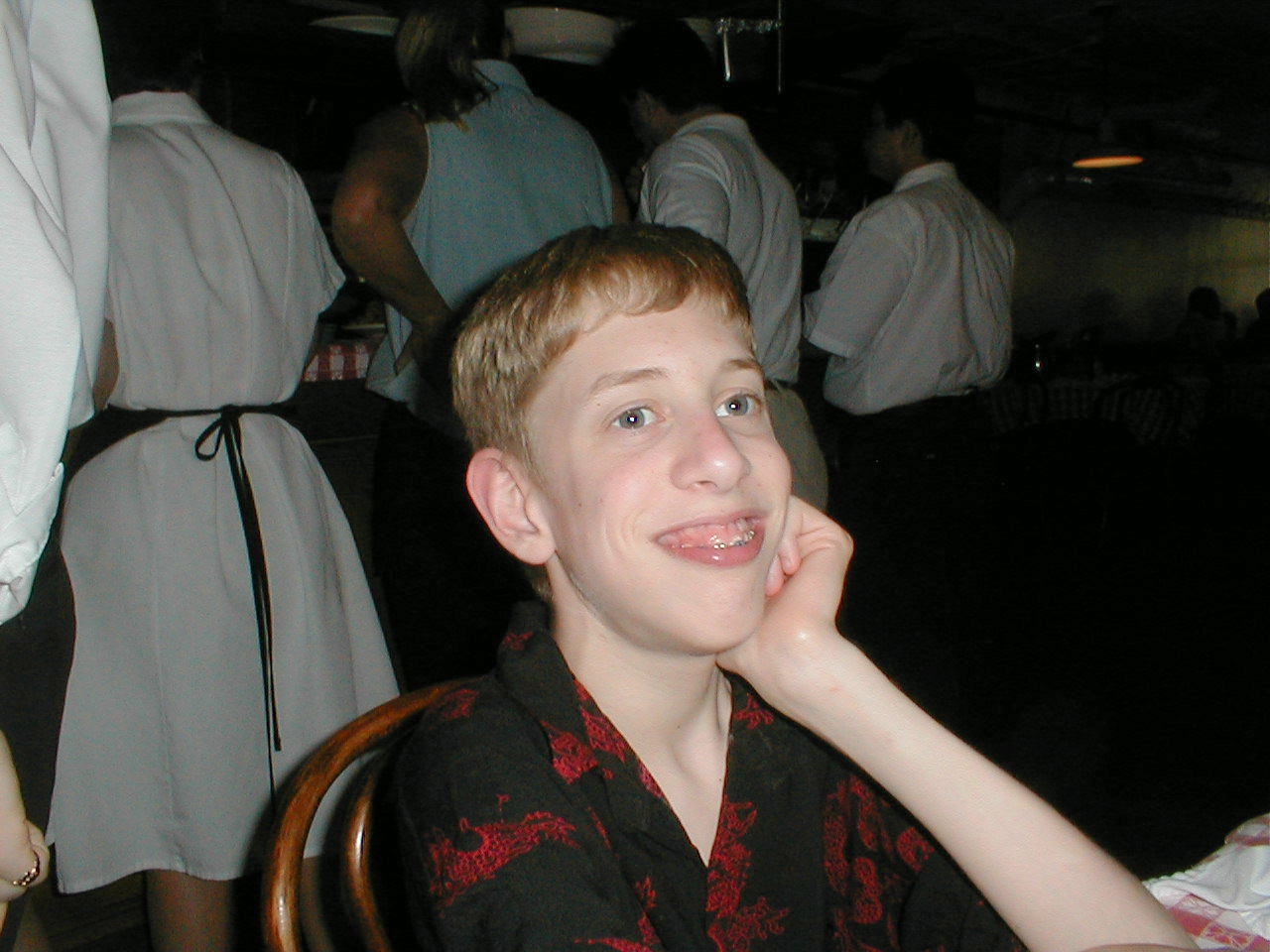 "Do they have any hot dogs, I'm tired of seafood."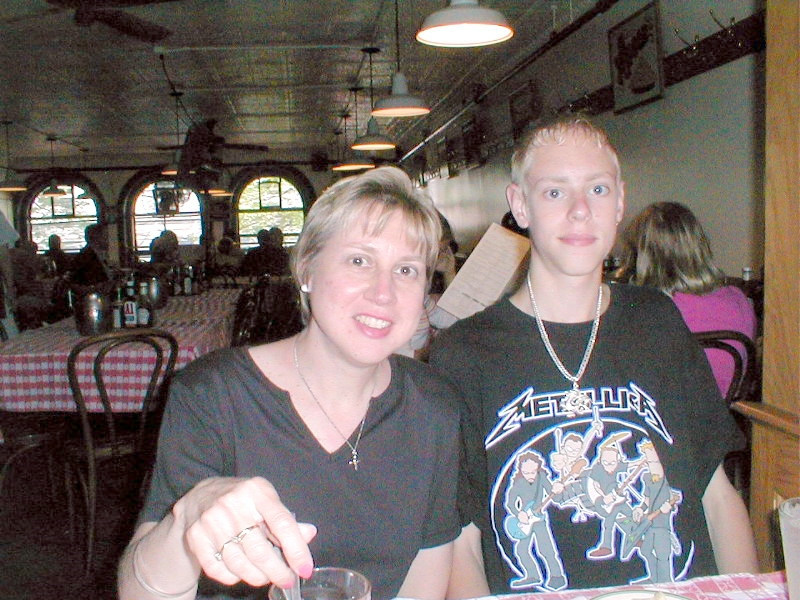 Lots of iced tea while we were waiting for dinner!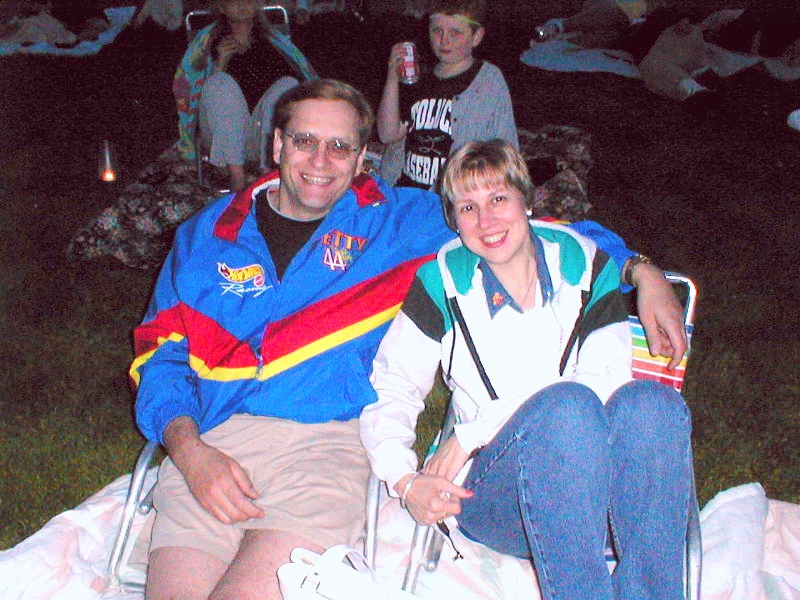 We got to watch the July 4th fireworks in
Hyannis Harbor right from the beach.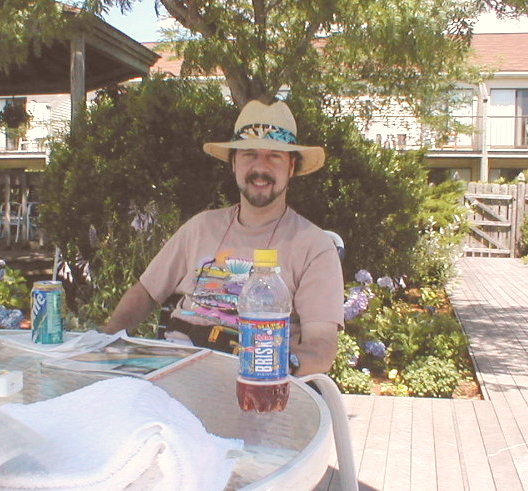 Our motel had lots of space to take it easy!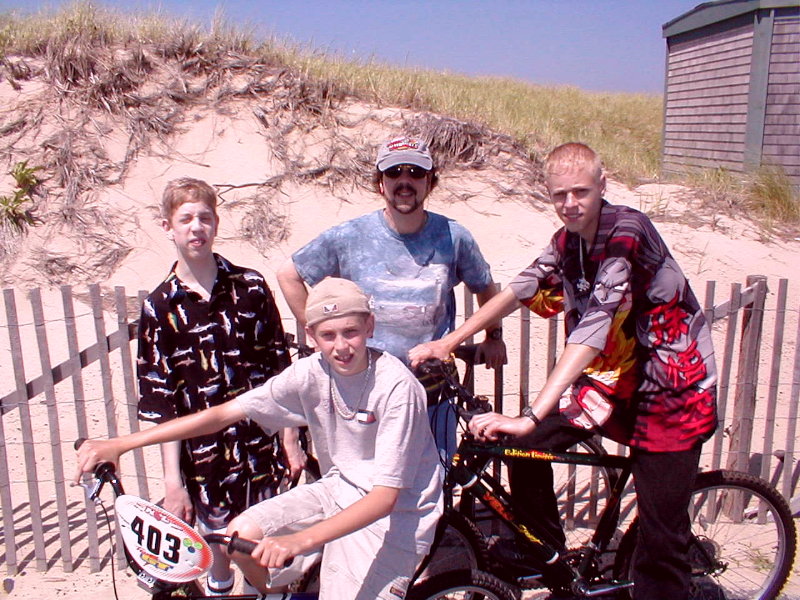 We always take the bikes to the Cape. Lots
of nice trails, it would be great to bike from
start to end some day.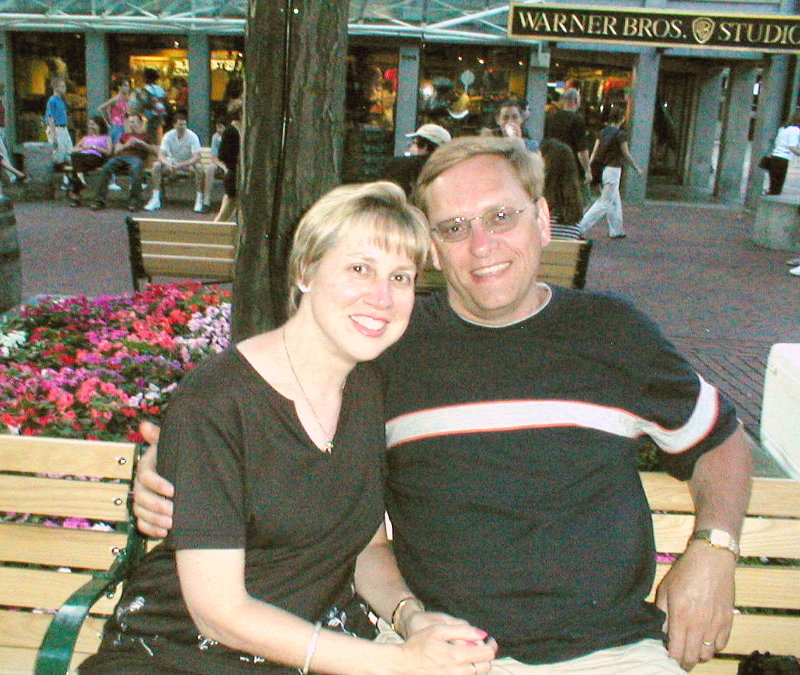 Quincy Markets are good for a full day by themselves.
The street entertainers are a lot of fun to watch.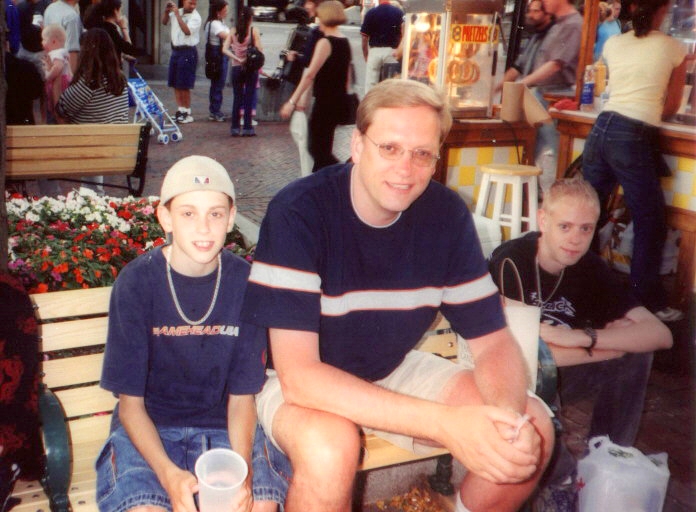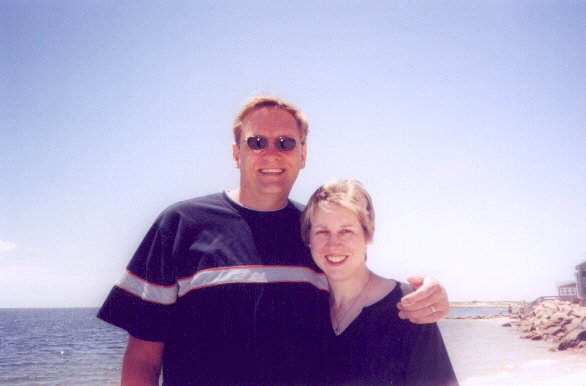 This is from Cathy's Beach, a small little strip of a
beach which has no parking fee, and has benches to
sit on and a jetty to explore.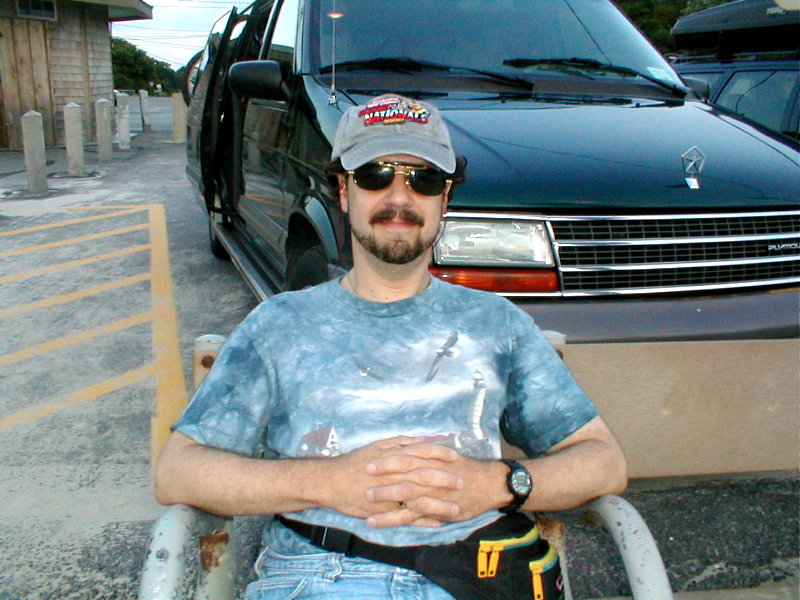 Mark enjoys Skaket beach,
from the safety of a beach chair!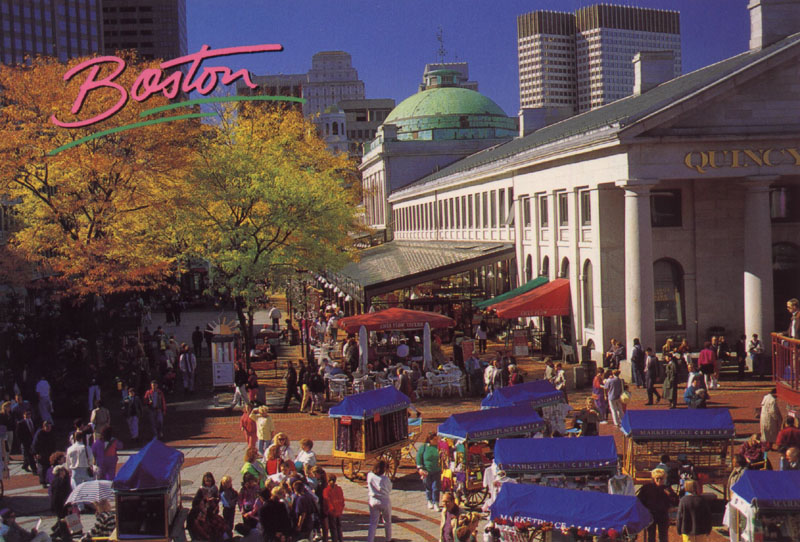 This postcard view shows some of the
vendors set up around Fanuel Hall.

Return