Having a visit from UPS is great lately,
always something new for one
cycle or the other!
The Yamaha is looking good, yesterday
saw delivery of a new chain and
counter shaft sprocket.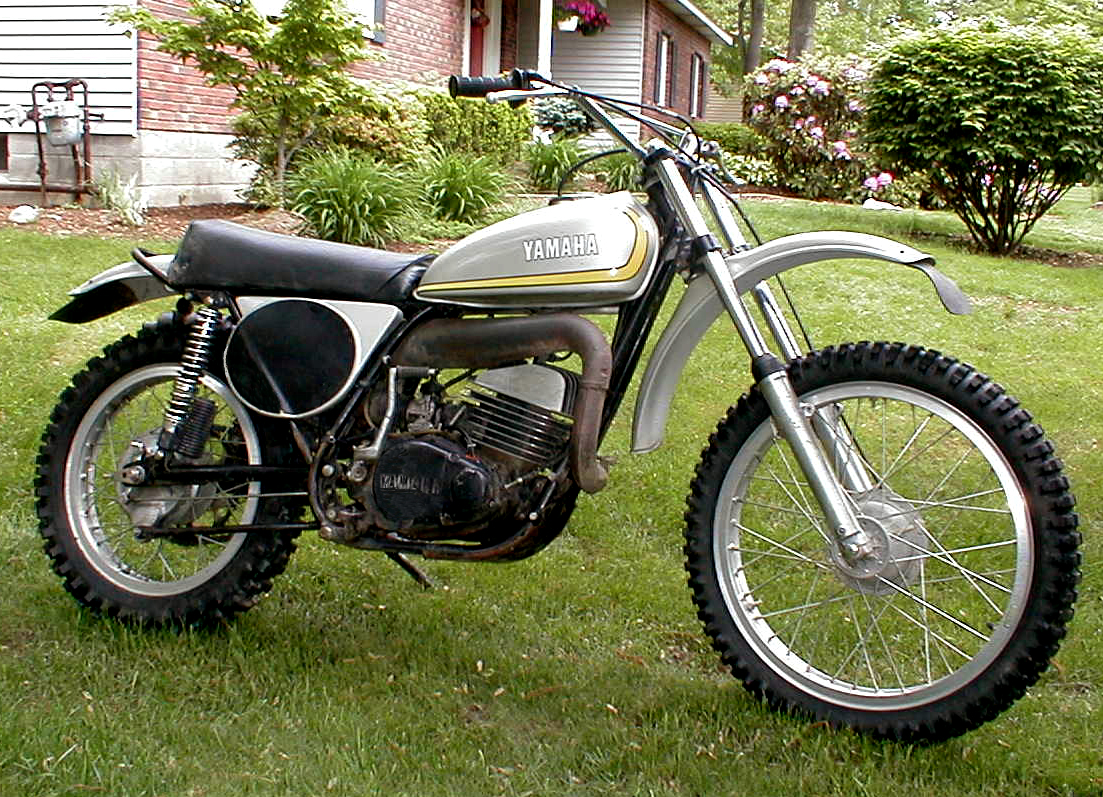 I have dropped the counter
shaft sprocket from 14 teeth
to 12, which will lower the drive
ratio and give more low end
for the trails and woods that
we ride in.

This has made 3rd gear the most
fun now, you can go from slow to
screamin' in the blink of an eye. The
engine is pulling like a tractor, a
pretty good indicator that every-
thing inside is in good shape.

The Honda now has new sprockets and
chain, new brakes, and fork guard decals.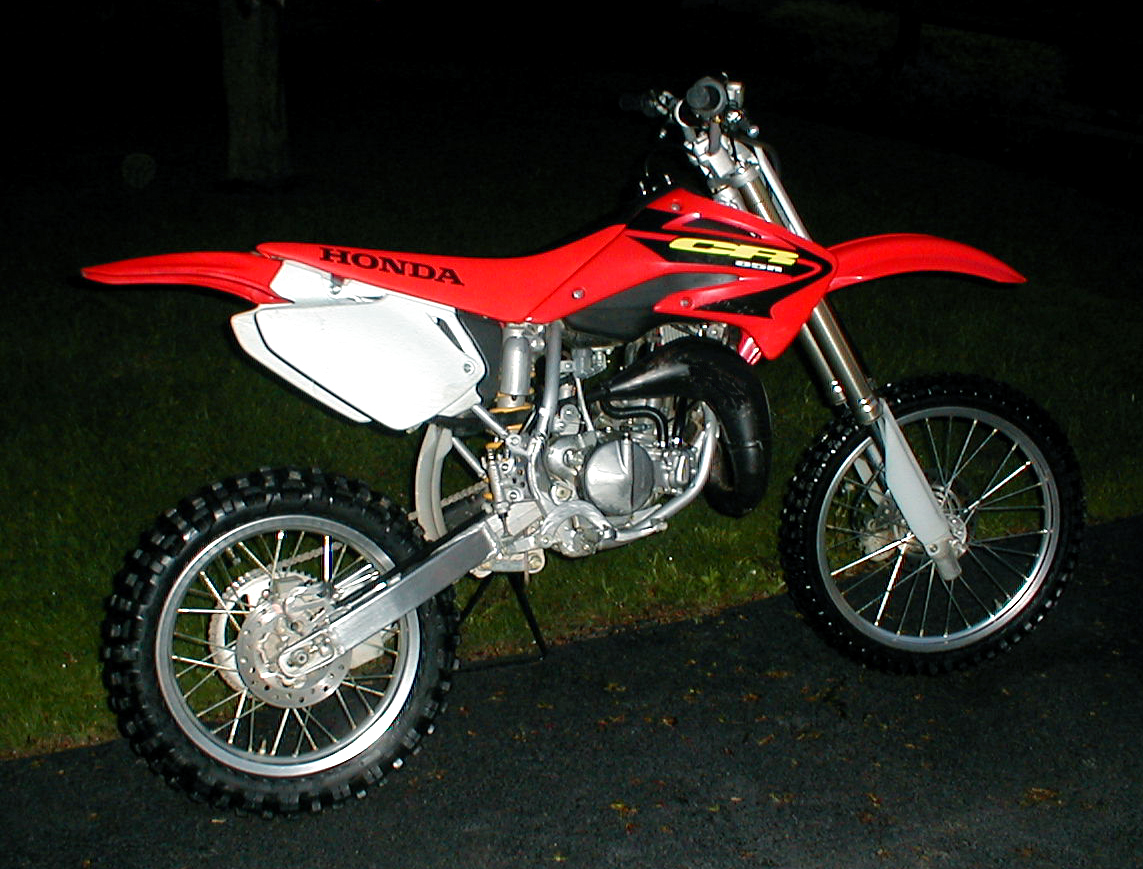 The exhaust pipe is now chromed also,
a temporary step while Brian
earns money for a new pipe.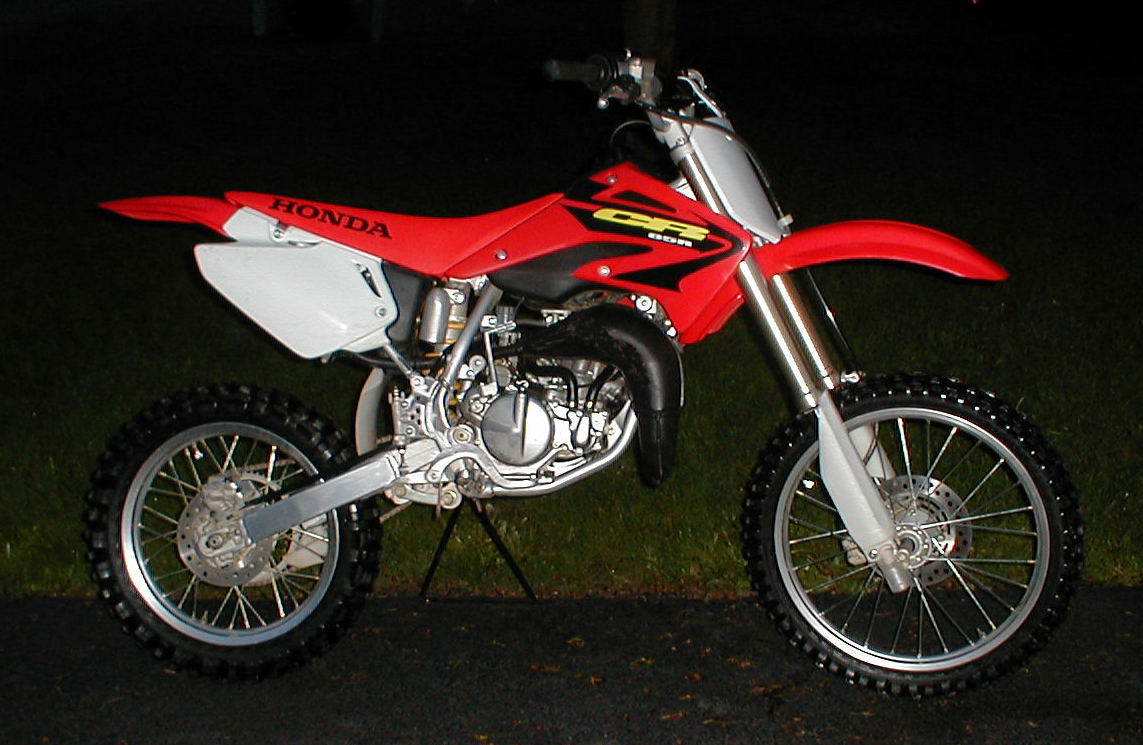 It's important to take pictures when you
can, the bikes are more often
apart that they are together!