Dave's Web Page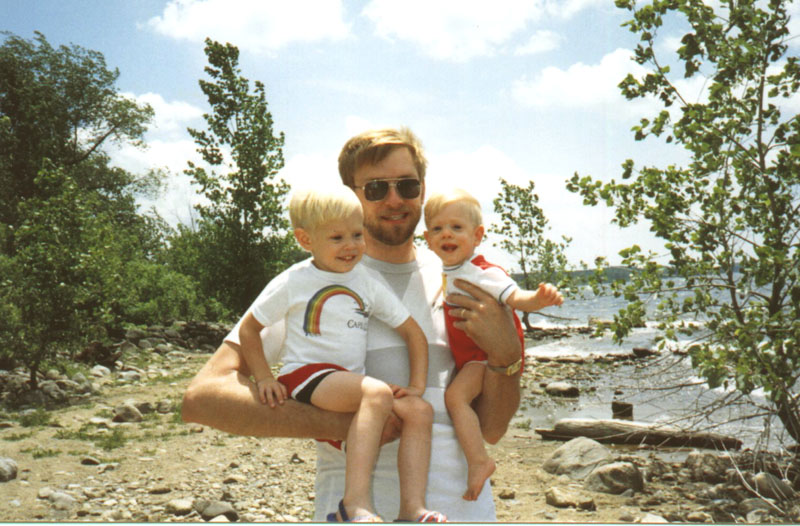 We got to visit my grandparents at their
camp on Sacandaga Lake. It was
always fun to pick up the kids
in my arms and carry them around.
Can't do that now.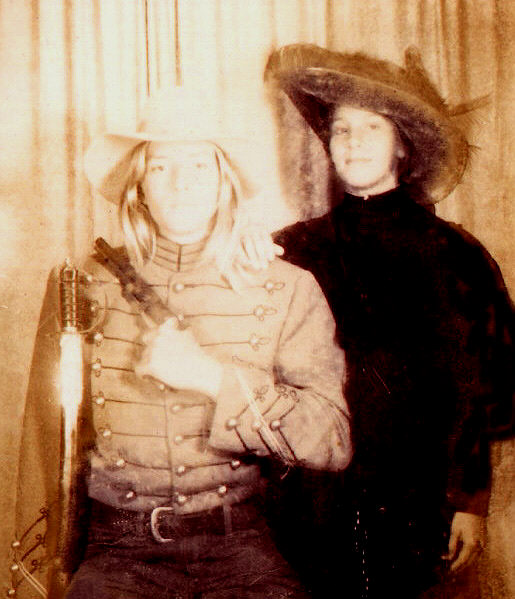 This is an old pic, lost some color and detail.
This was taken while on a trip to Ocean City,
Maryland. There was this little photo shop
on the boardwalk, this was the result.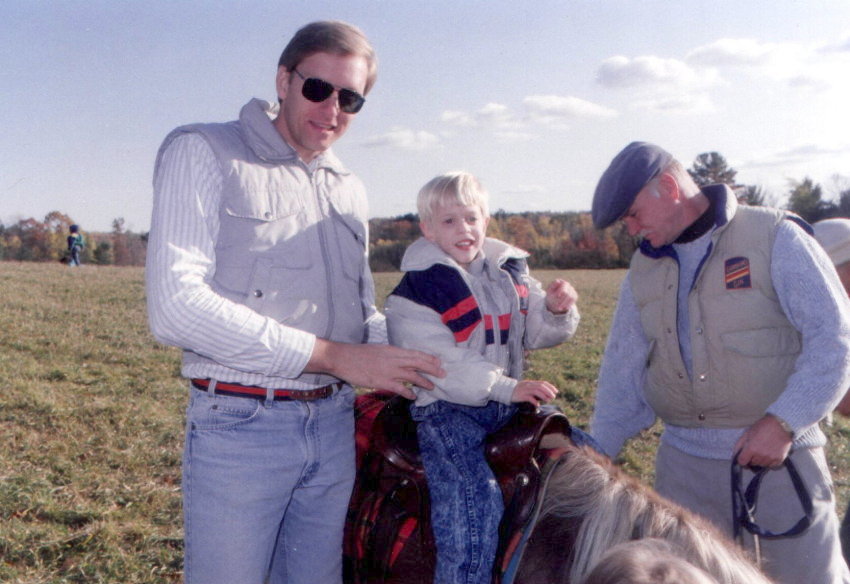 We took a trip to Van Ettan's farm
for a fall bonfire and hayride.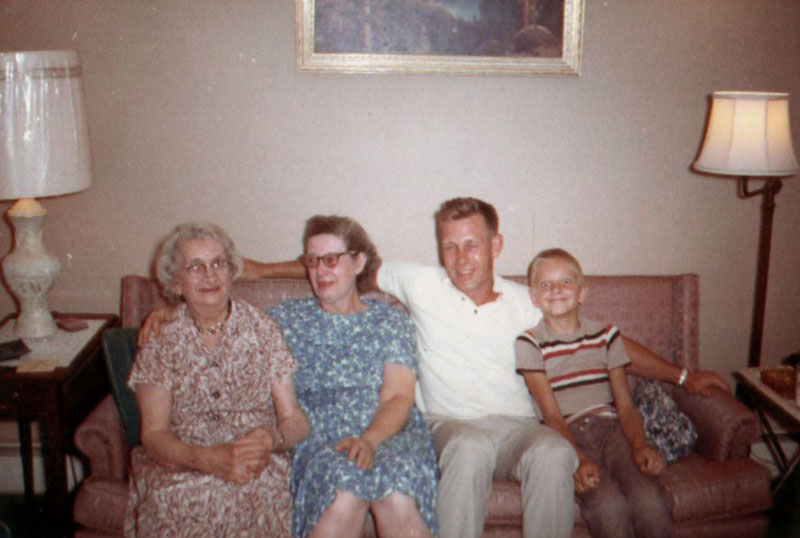 Four generations of family on my father's side.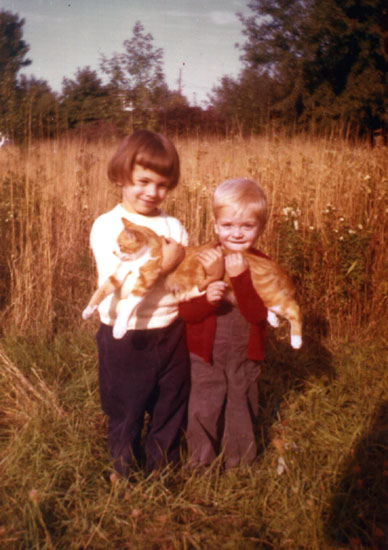 A family pet, this cat is almost bigger
than my sister Chris and I put together.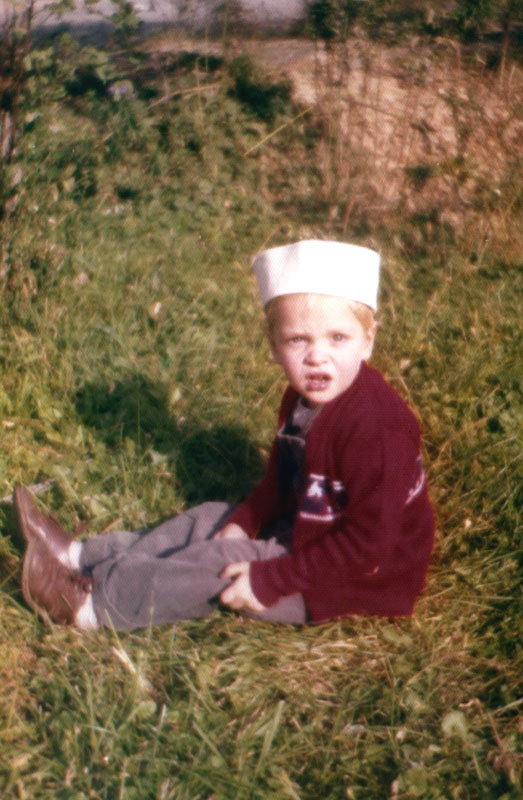 Sailor hat?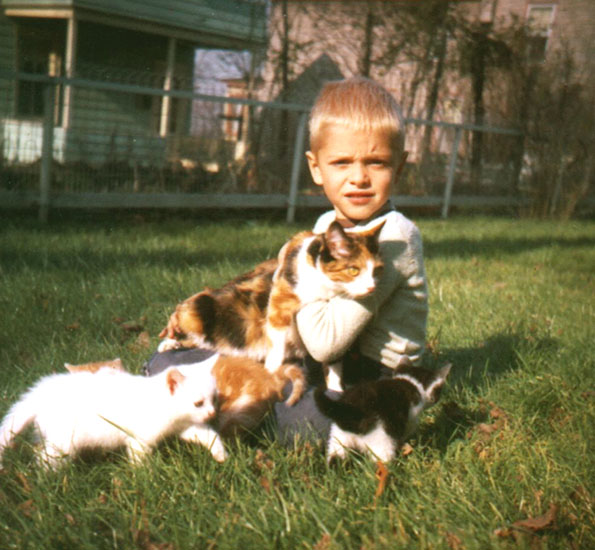 Lots of cats around the house, always.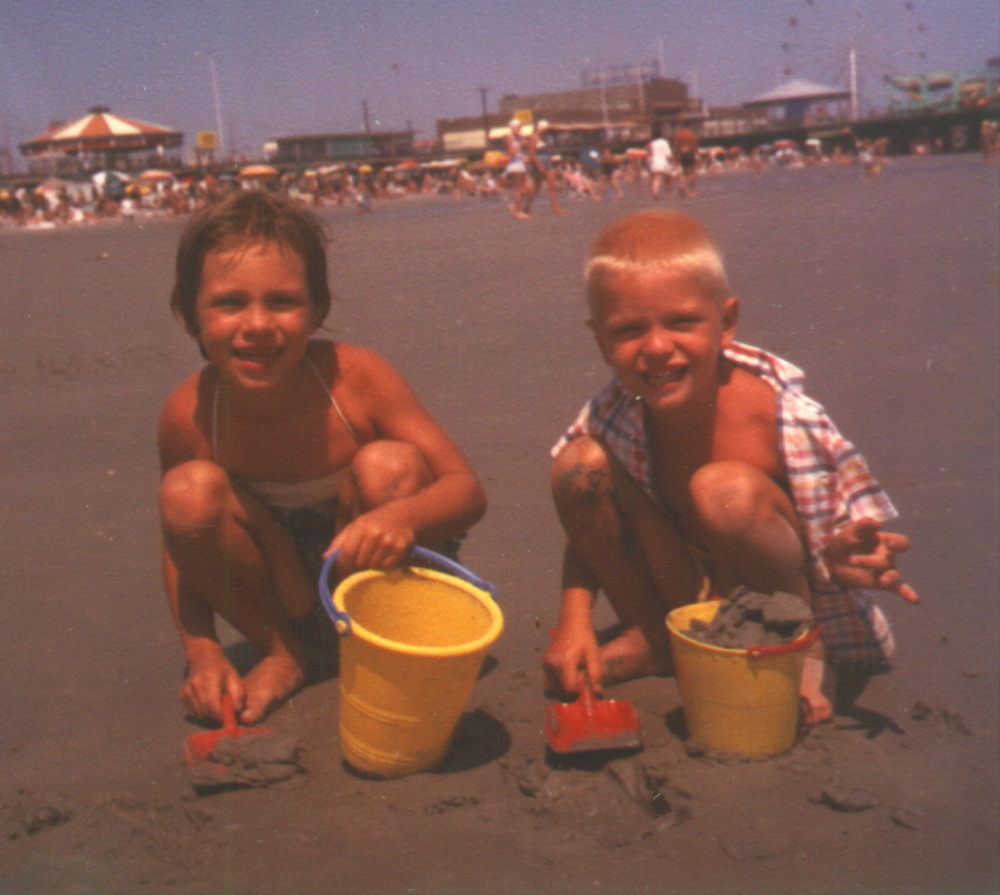 An early trip to Wildwood Beach in Jersey.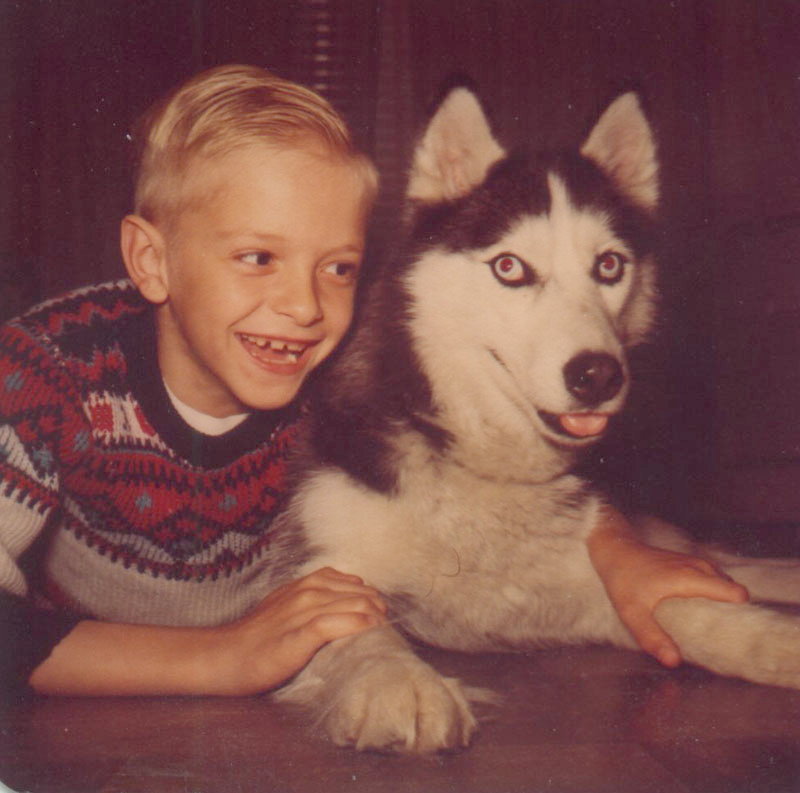 One of our family pets, this husky was a fun pet to have around.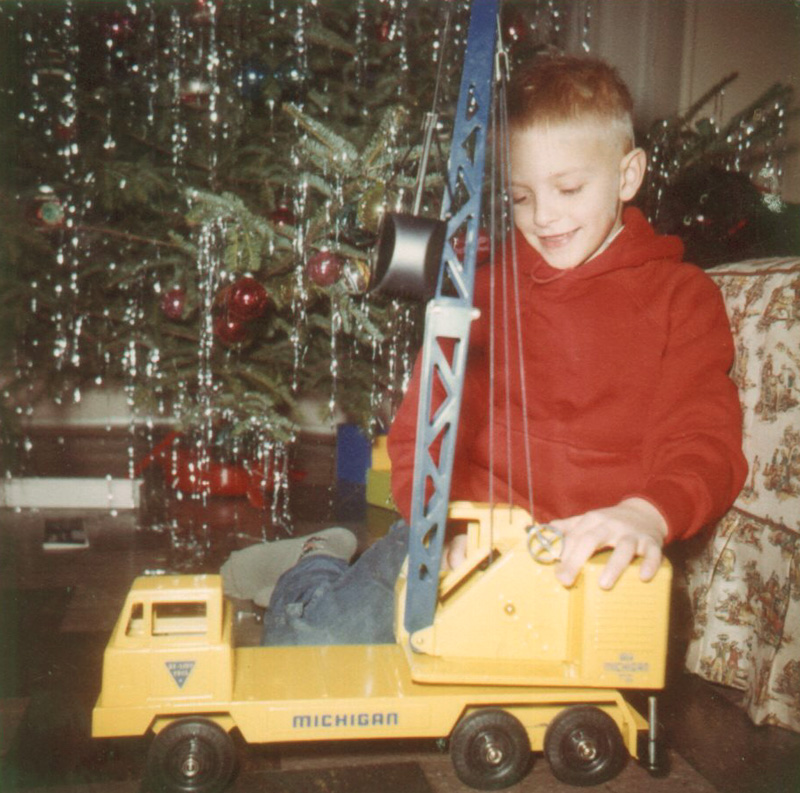 You always remember your early Christmas
toys, like this Michigan tintoy crane.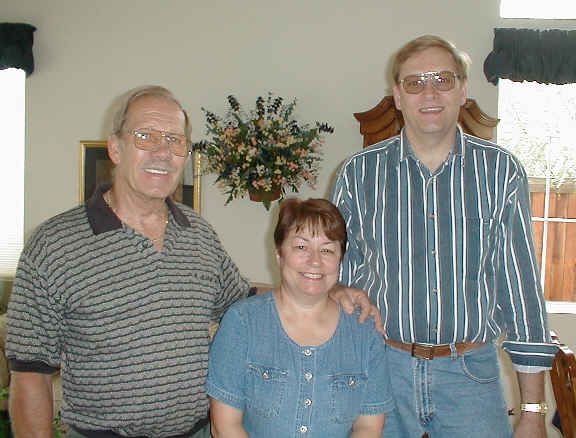 On our trip to LA in October, we got
together for a pic, Chuck, Linda and Dave.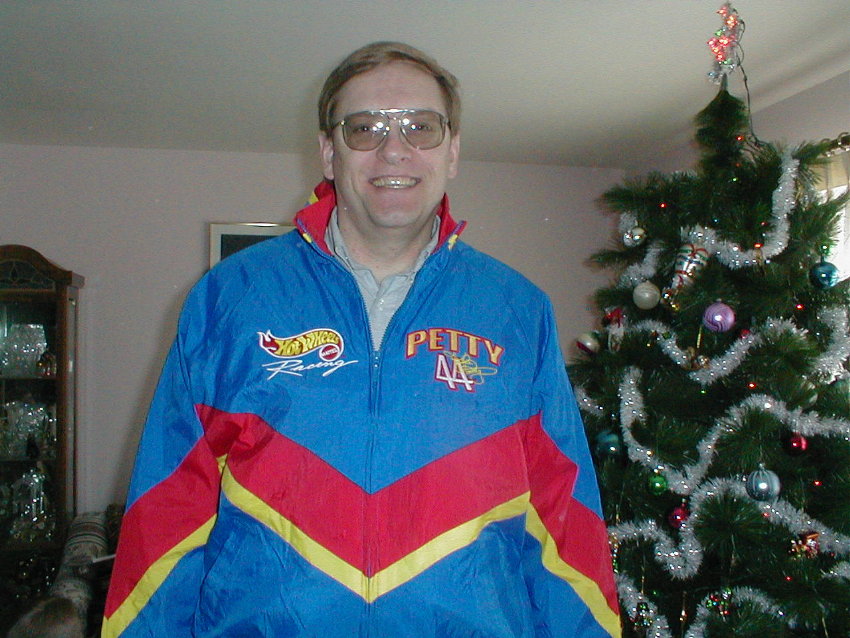 Awesome dude! New Kyle Petty Hot
Wheels jacket, and it fits!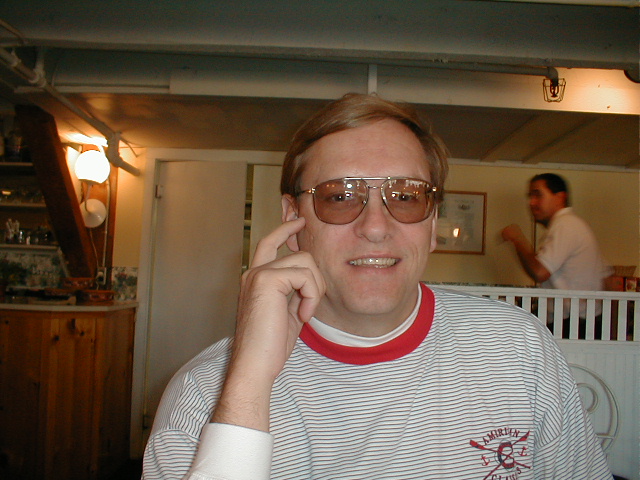 From a trip to Vermont, this was at
the Jelly Mill restaurant. Great
place for a lunch, Vermont has lots
of neat places like this.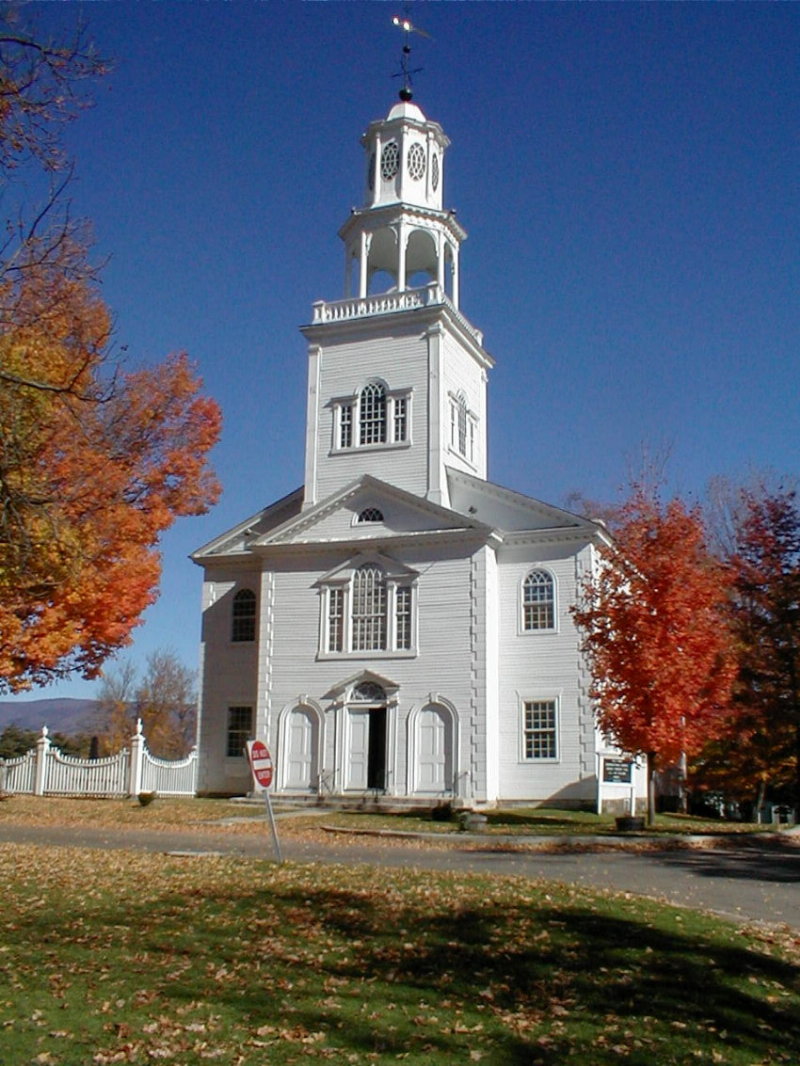 This Vermont church is on the same
street as the Bennington Monument.
The brilliant fall sunshine and colors
make this a delight for any
photographer. You can't go wrong!

The Mt. Equinox hillclimb is held the
2nd weekend in June, along with the
Hildede Classic car show.
This is a must- see for car fans.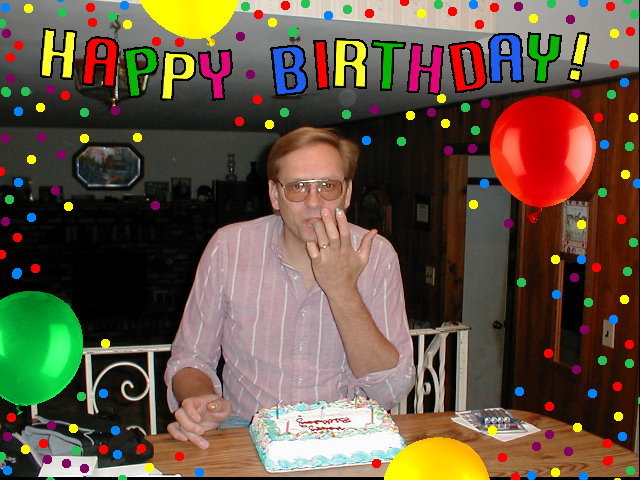 Happy 45th. I guess I was
sampling the cake!
The fireplace is a
good place to hang
out when it's cold
outside.
We had
the R/C
vehicles out
on Easter
Sunday.
Had a slight crash with
the plane.
I got to race at Tri
City BMX on the last
day of the season. I
came in 3rd place,
not bad for a rookie!
This was
Dad's Silver Anniversary vette.
Nice car,
total class.
Rode like a dream, and
lots of power!
An older view of Ontario
Motor Speedway We went
to a lot of races there,
just like Indy!
The Grand Prix towing the Fiat
850 from NY
to LA. I almost forgot the Fiat
was there.
I worked on this gatehouse
for a few months. Did all
the painting and staining.
A very fancy place.
| | |
| --- | --- |
| Chuck sent out this plane for the kids. We are still learning how to fly it. Need some wide open spaces! | |
A time exposure,
interstate trip and
a nice New
Mexico evening.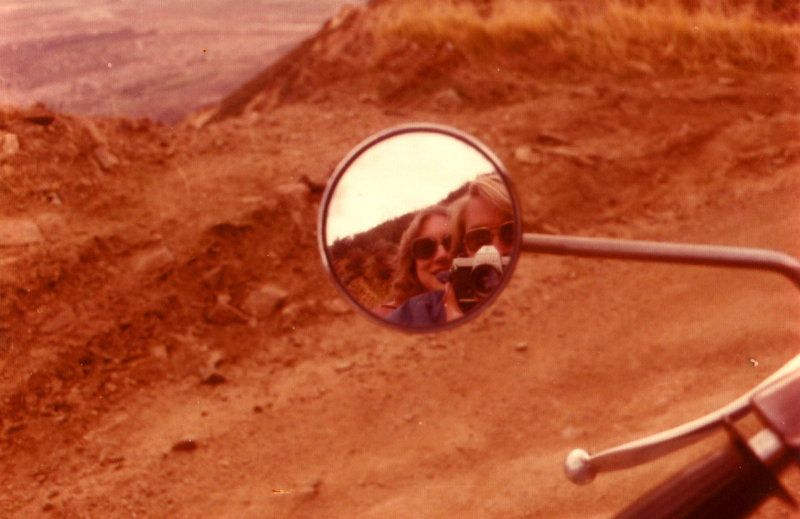 A fun picture, Carol and I were riding
in the mountains, and I took this shot
in the rear view mirror of the Honda.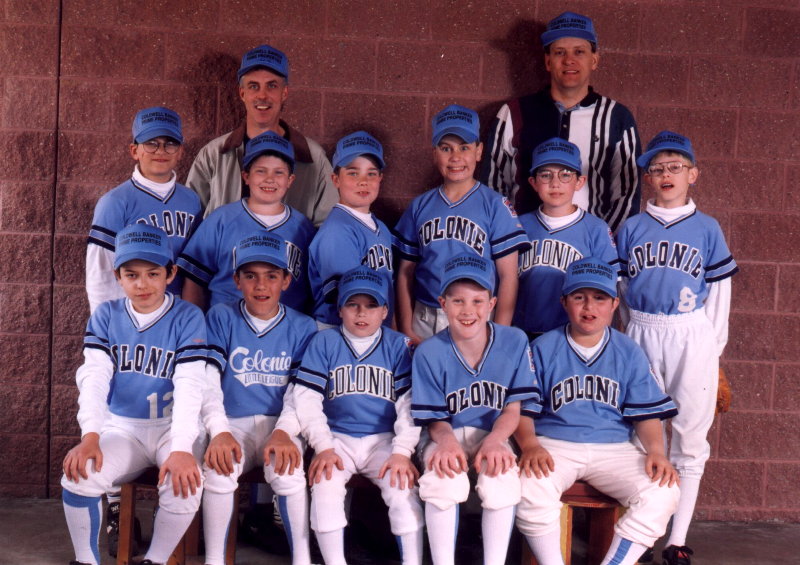 Out winning Little League team for 1996.
Great kids, everyone had their own skills
and abilities, it was our job to bring
everyone together as a TEAM!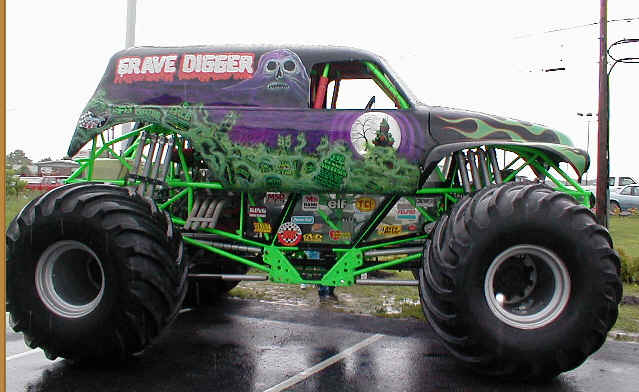 Gravedigger truck came to Lebanon Valley,
was shown at a local car dealer before the show.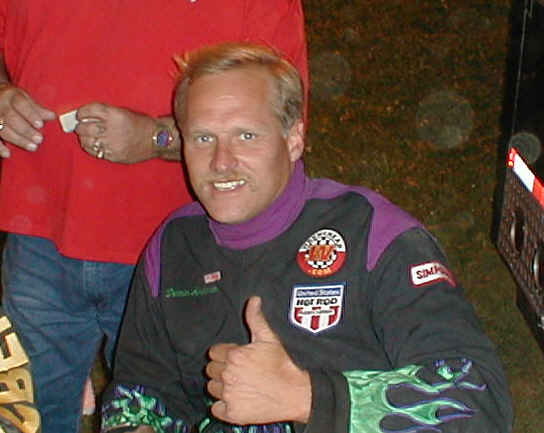 Dennis Anderson did a great job wiping
out the Grave Digger during the show.
Everyone there loved it. Lost a wheel and
went end-over-end.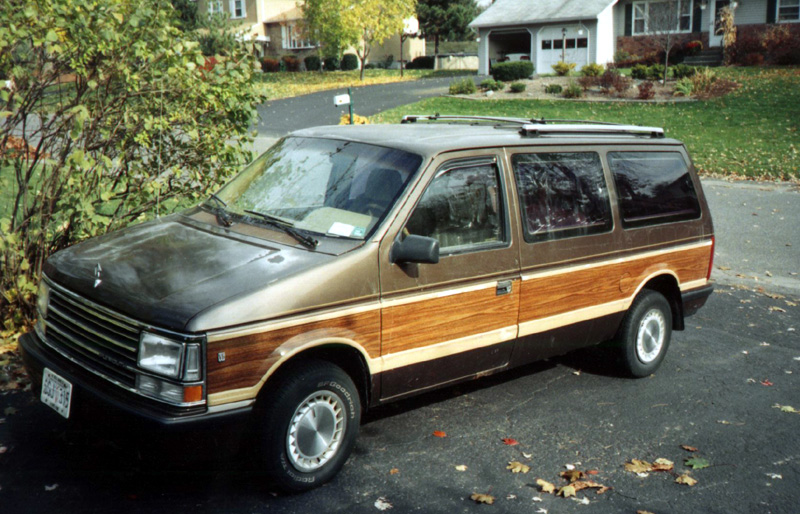 This was our family car for a long time. Big,
comfortable, it carried everything, everywhere. It
was our 2nd mini-van, we are on our 4th one right now.
This Allard
ran at the Mt. Equinox hillclimb
in Manchester Center, Vt. Powered by a Chrysler engine with Hilborn injectors, this
was a fast machine!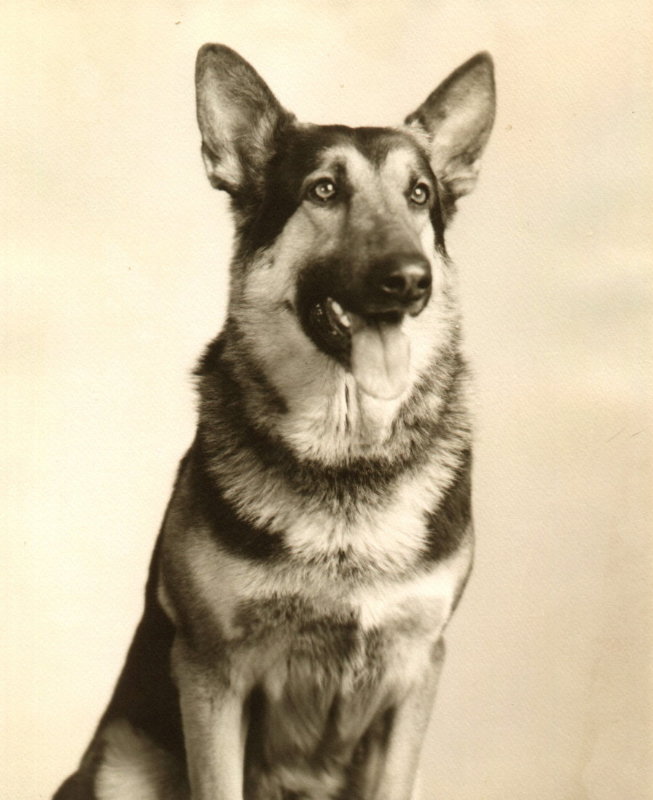 This was the best pet we ever had.
His name was Jesse James, and
he was with us from when we were
learning to walk, until we were
in our late teens. We could go
anywhere when he was with us, no
worry about anything or anyone!
That is real special for young kids.
He was a companion and a bodyguard.
This is a studio picture my Mom had
done. You can just see the quiet
intelligence and devotion behind
those brown eyes.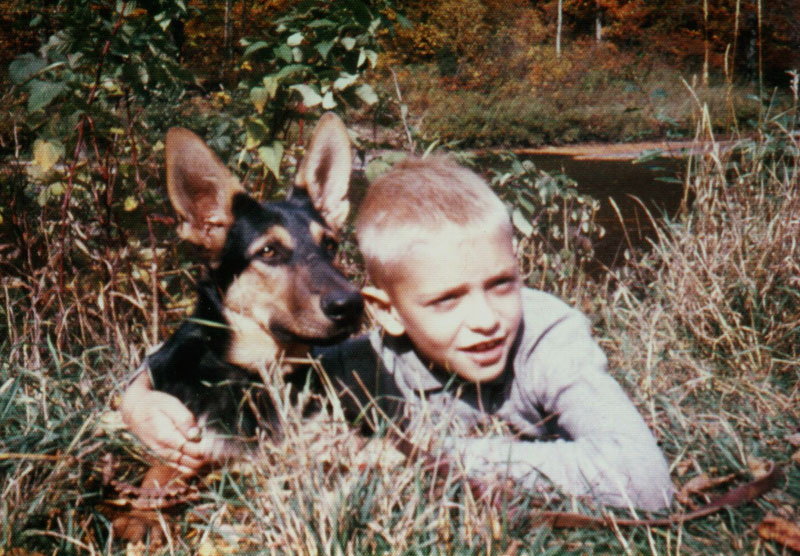 Here's an earlier picture of Jesse James and I.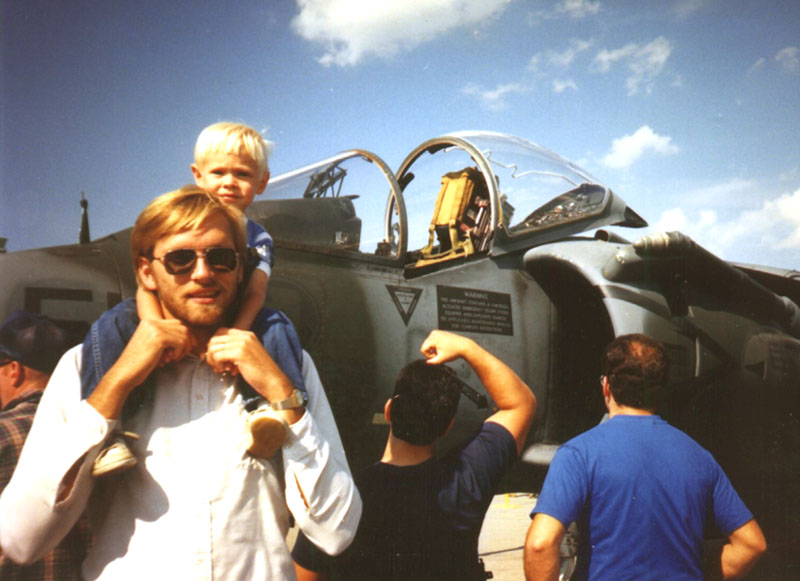 The Schenectady Air Show has lots of interesting planes....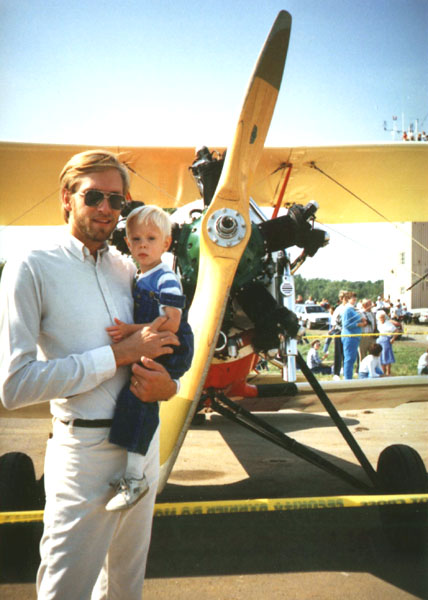 ....both new planes, and old ones.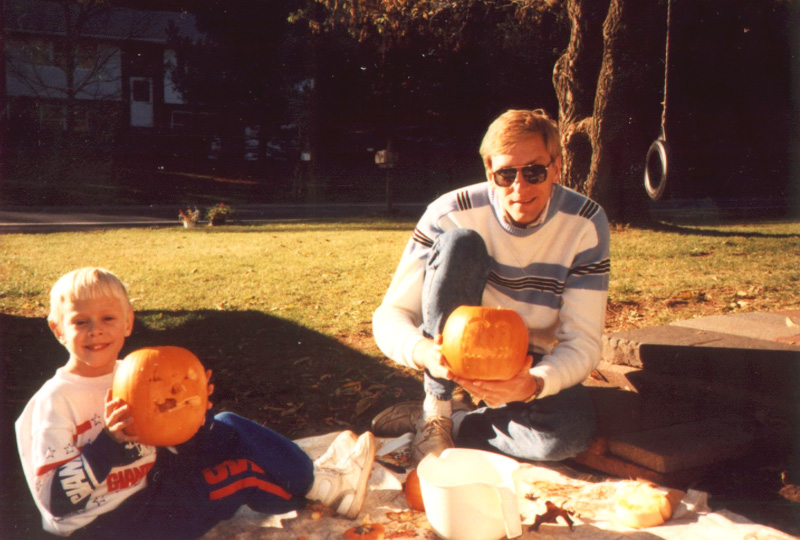 Carving pumpkins on a nice Hallowen weekend!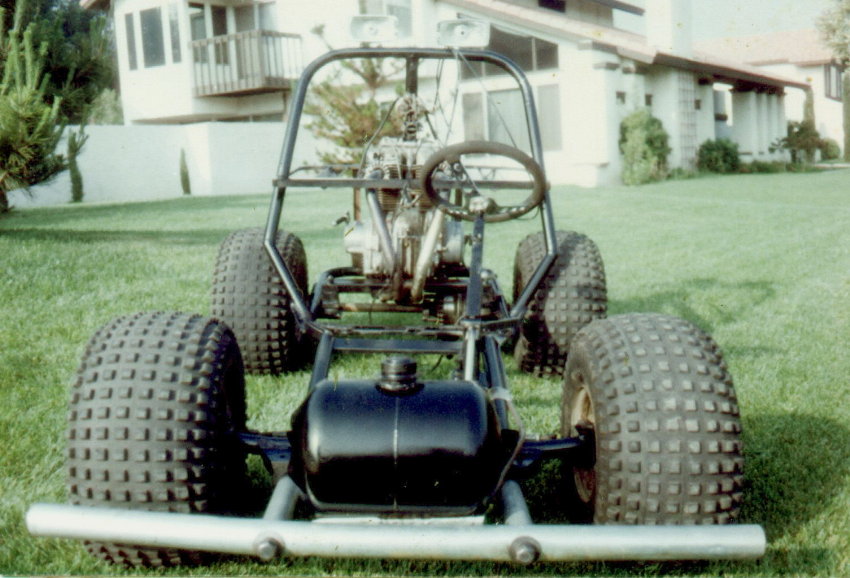 The Ruppster Project. Stronger frame,
new Honda 400 motorcycle engine,
rollbar, front bumper and gas tank.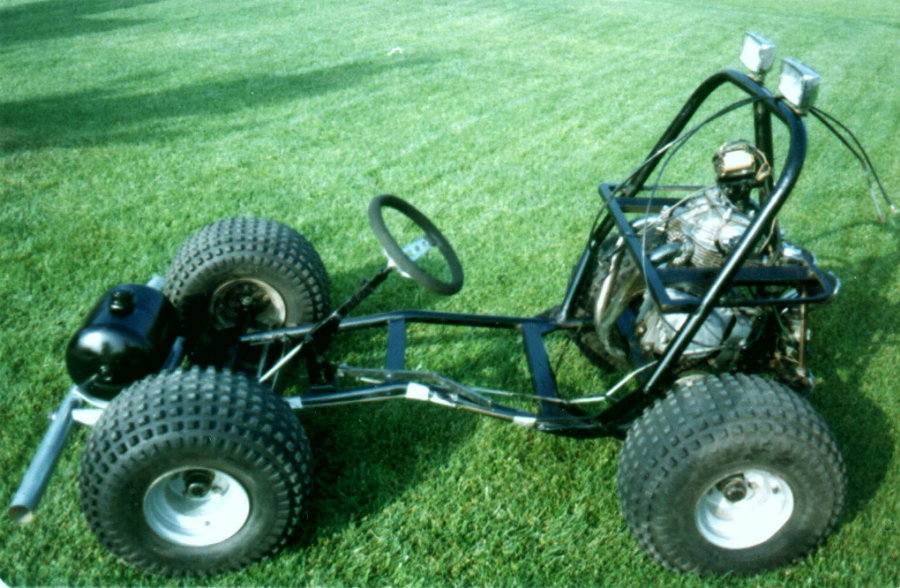 It was a new machine by the time
it was finished. And fast!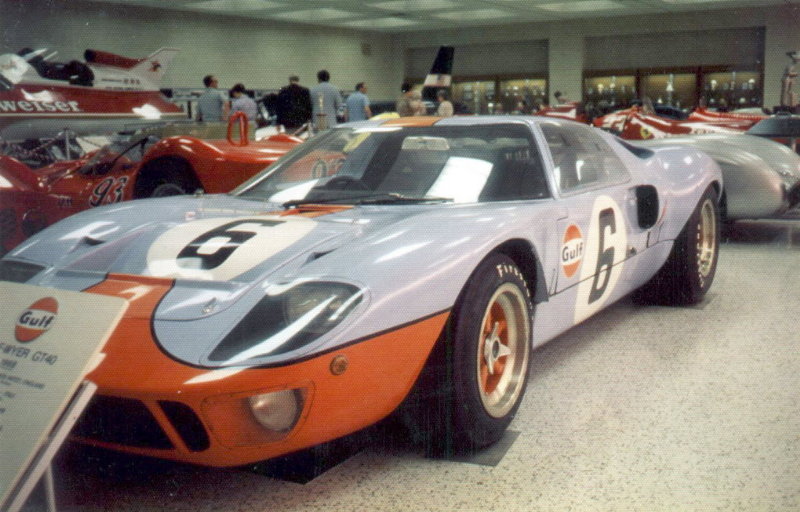 This is the real thing, a Ford GT40.
This one won Sebring in 1963, and a
bunch of other races. This was taken
at the Indy Motor Speedway museum.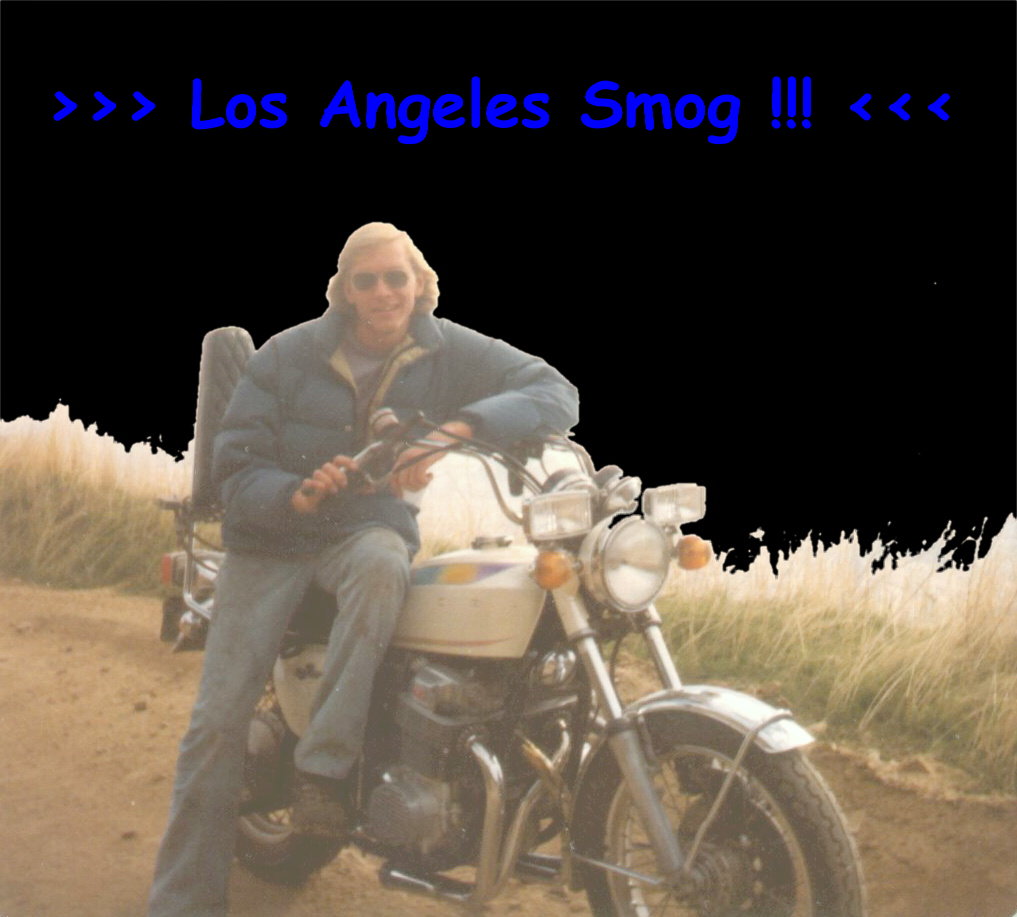 See how bad the smog gets in LA?
This would be a level 5 alert!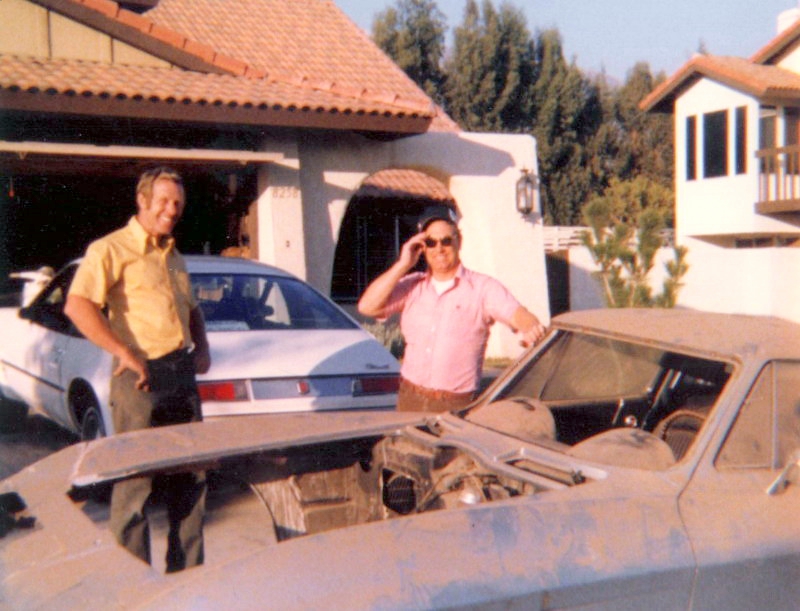 This is the famous $75 Corvette. '65, A/C, power everything,
automatic. Car had been sitting for a few months
when my Dad (left) found it. Accident damage, right front.
It was complete, and was towed home. Taken down to
the bare frame and mechanicals done. Seemed there
wasn't ever enough time to finish the body. The car
was sold, and the restoration completed. Three weeks
later, the car was totaled in an accident.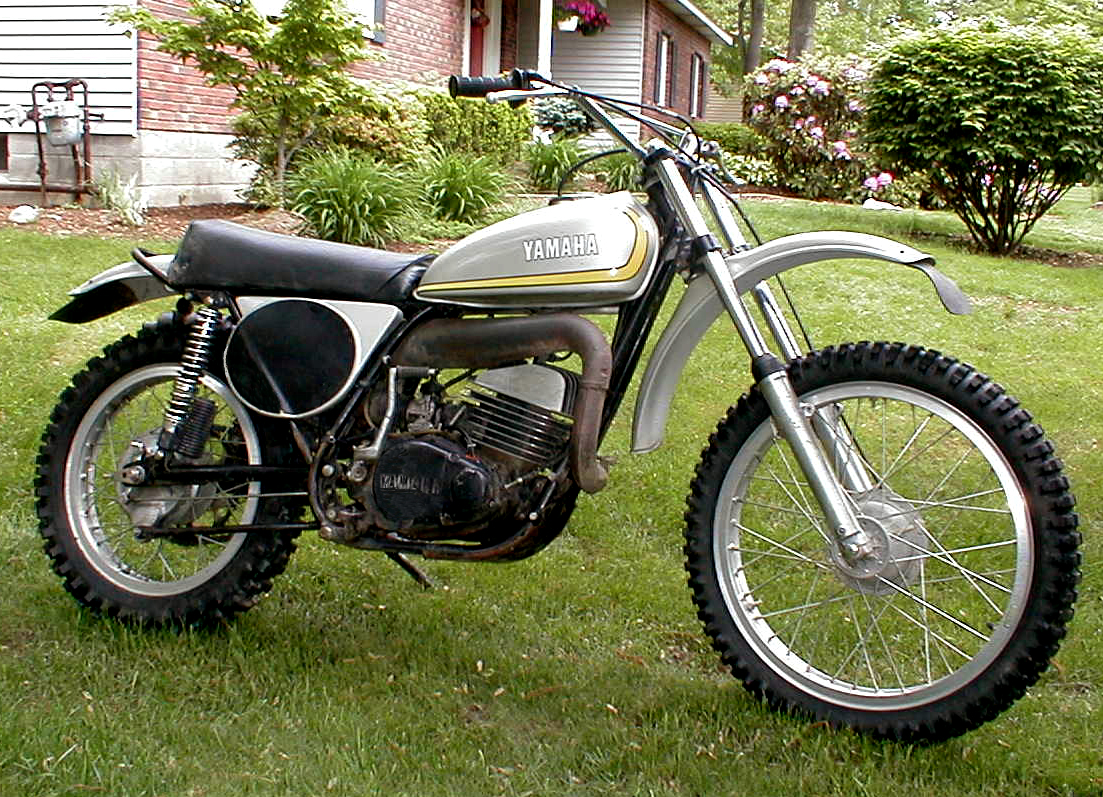 This '72 Yamaha 250 MX was puchased for riding and restoration,
in May '03. Great condition for a 30+ year old cycle!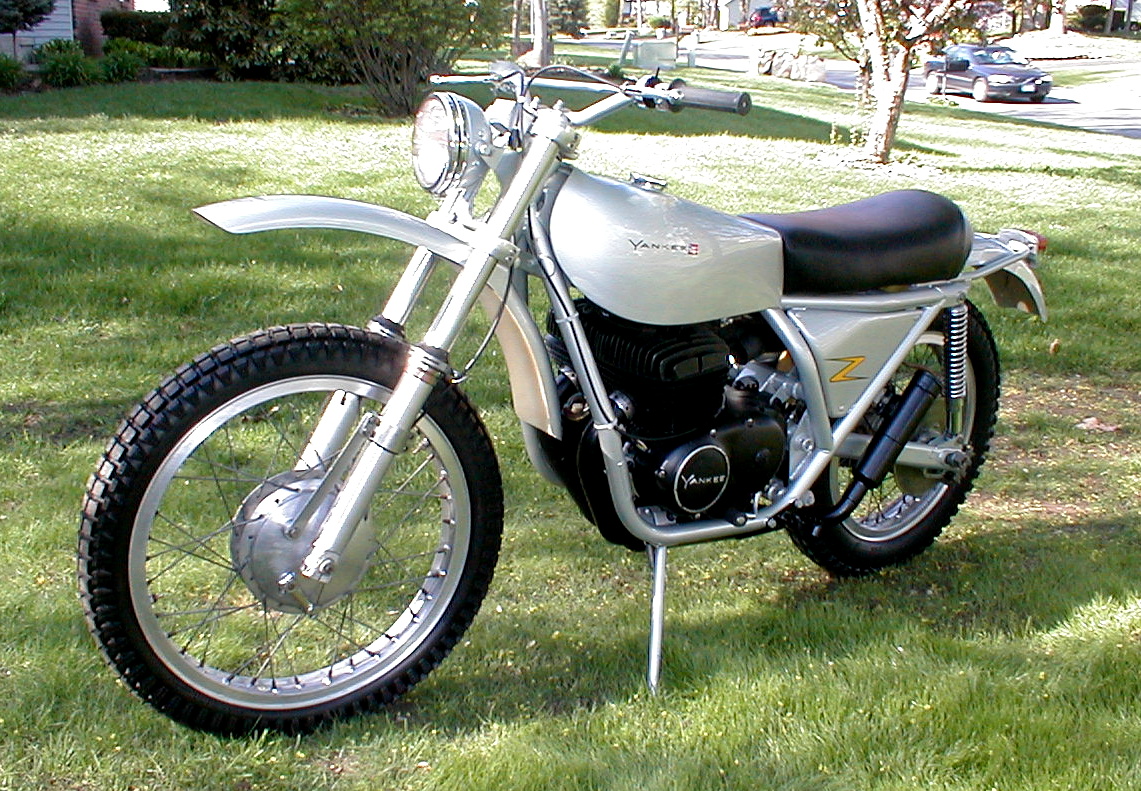 Next project bike, 1972 Yankee 500 Z, nearly complete.
Took all winter, and it's still not done yet. Sure looks a lot
better than when it started out.