Disney Vacation Pictures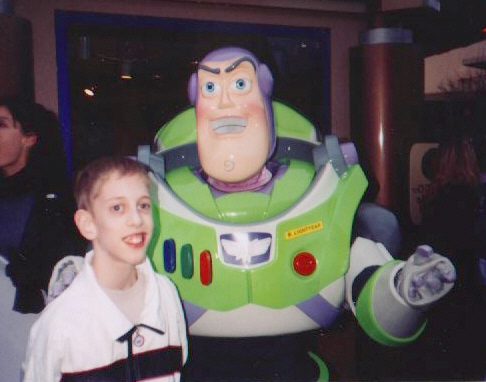 Jeffrey gets to meet Buzz
LightYear in person!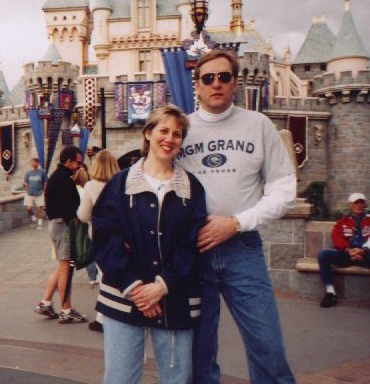 We were last here 20 years ago,
before getting married.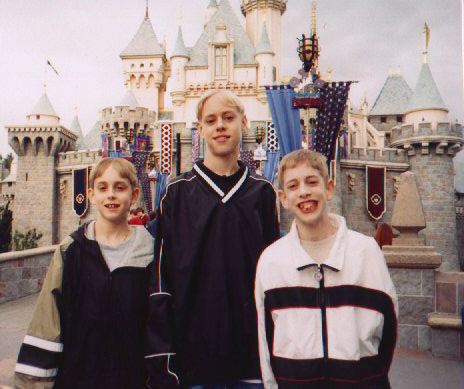 The first visit to Disneyland, and California!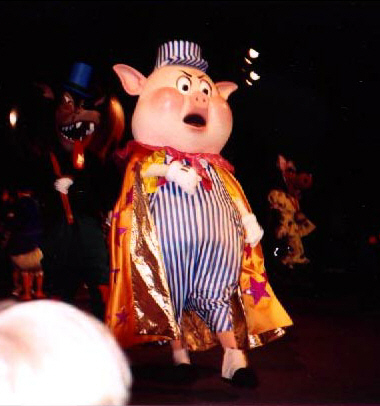 Main Street Electrical parade, new for '2000.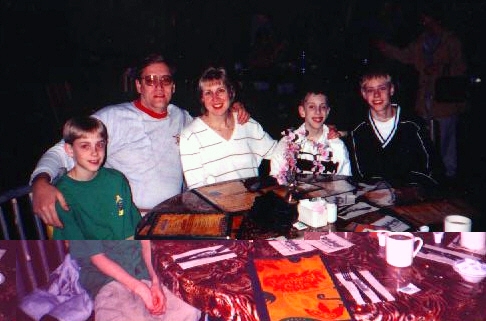 An interesting place to eat was the Rainforest
Cafe. The entire place was animated, from
wild animals to thunder showers to a real
waterfall. The food was great also.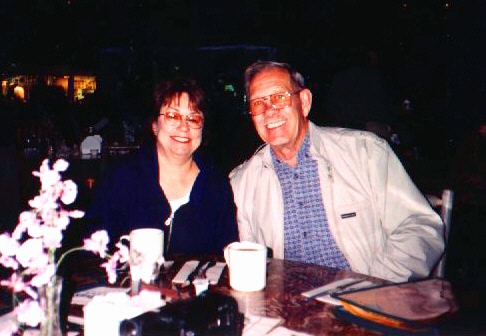 Chuck and Linda enjoyed it. Unlike us,
they were refreshed, and used to the time
change! Our week was so busy, we were
always trying to catch up..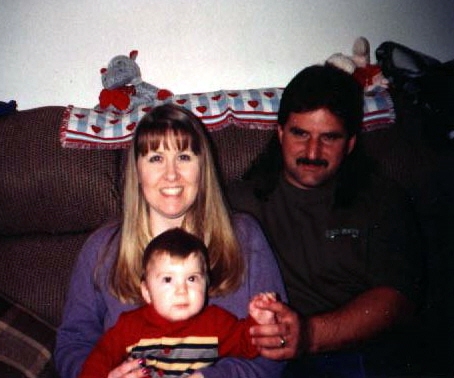 My step-sister Taffey, her husband
Ron, and their youngest son, Jeremy.
Their older son Zachary was taking
a nap, so no picture!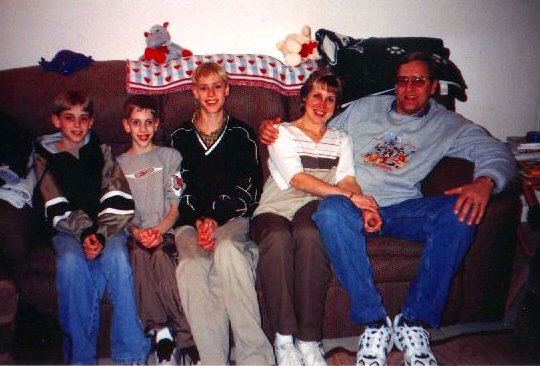 We had dinner at Taffey and Ron's
house, watched some of the videos we had
already taken, and enjoyed the hospitality.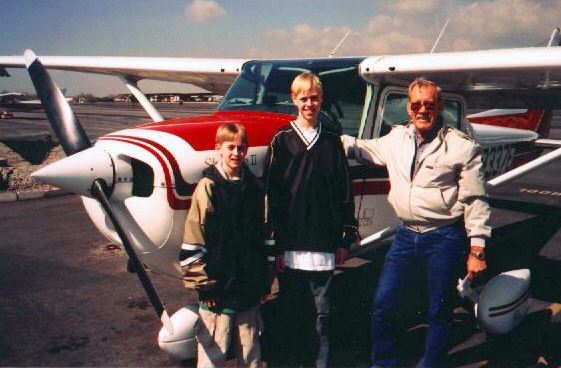 Brian, Steve and Chuck, in the
plane we got to fly. Beautiful
views of the snow-covered
mountains, towns, and L.A.!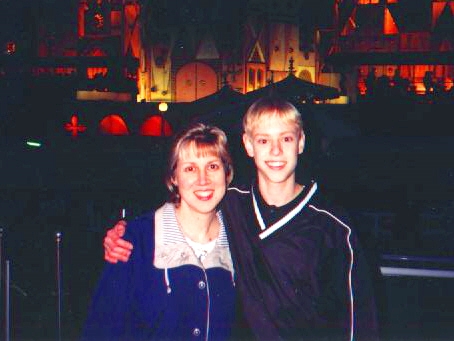 Steven and Mom, in front of the
"It's a Small World" ride.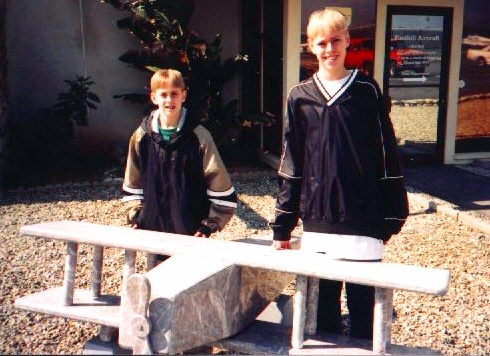 This model plane (made from granite)
was in front of Cable Airport.
There is a lot of mining in the area.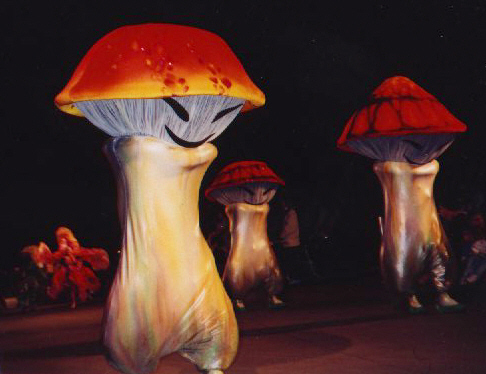 The Main Street Electrical
Parade, back again for '2000.