.
California Visit
Eric and Karin's


October, 2000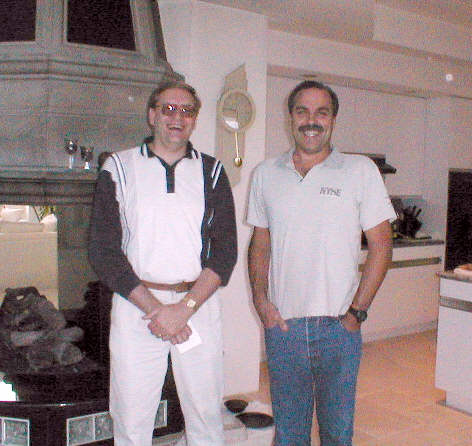 Eric and I are friends from high school.
He thought he was pretty tall at over 6'.
Here he is stretching to reach my 6'5"!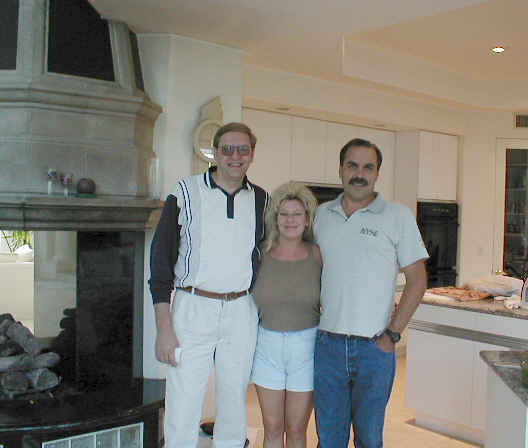 The house is huge, kitchen is to our
left, living room is to the right, Eric's
wife Karin in the middle.
That's a fireplace behind me.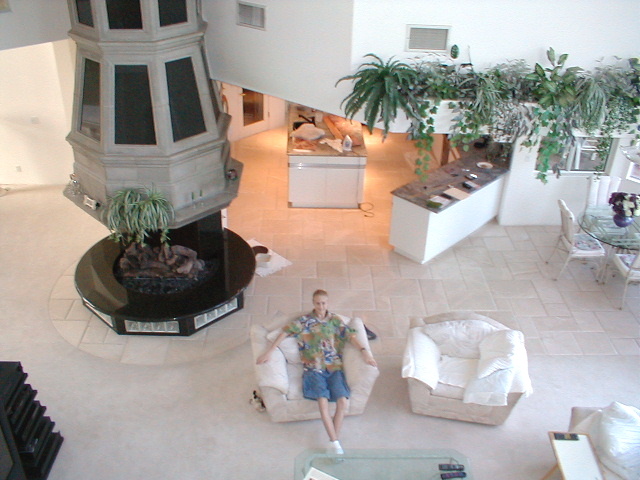 Steven takes a rest in the living
room. This place is big!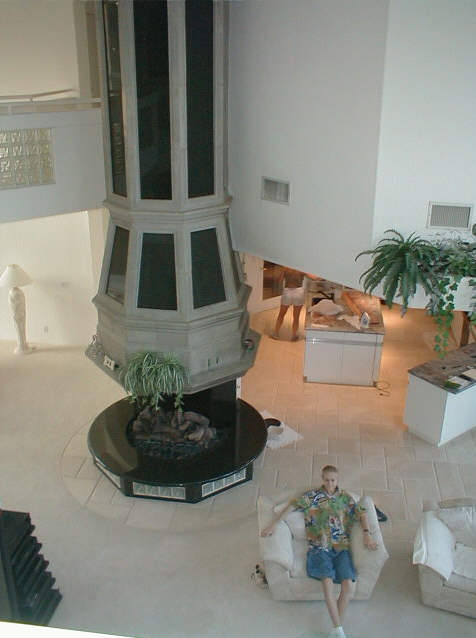 Did I mention that this was a big house?
This gives some idea. It's like the
SuperDome inside, with much better
furnishings.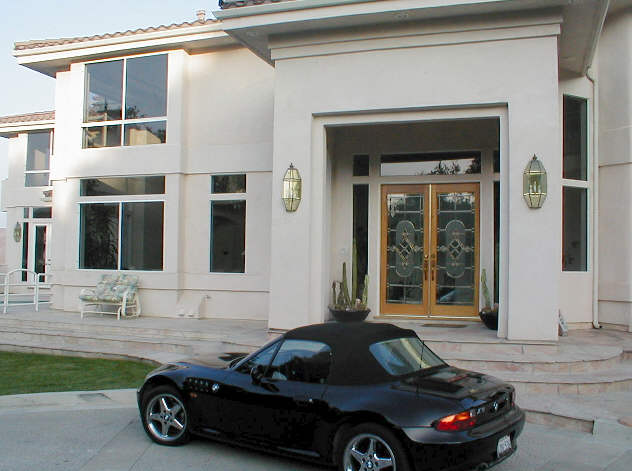 BMW Z3 completes the outside.
Looks right in place.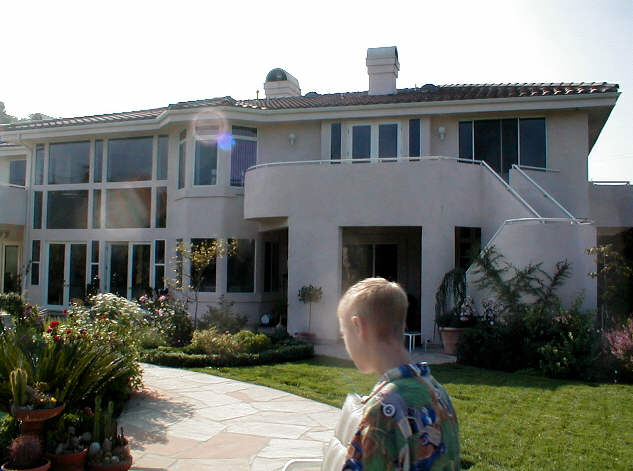 Outside of the house is just as amazing
as the inside. Plants are Eric's hobby,
the yard has hundreds of them.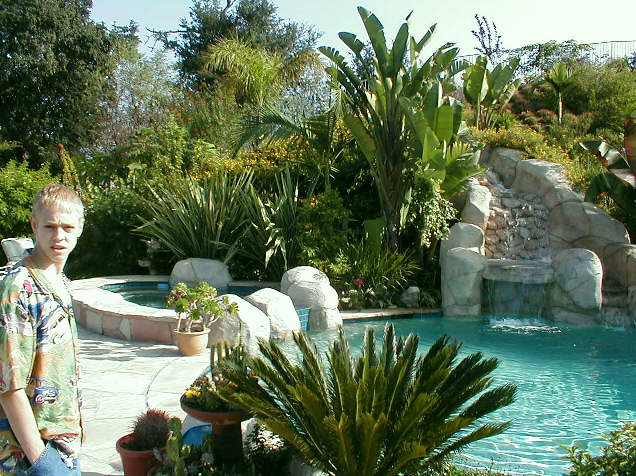 Lots of water too, a spa, waterfalls,
pool. Animals love it here. There are
rabbits, humming birds, mountain lions,
coyotes, hawks, and chipmunks, as well
as dogs and cats. Lots of space for
trail bikes too.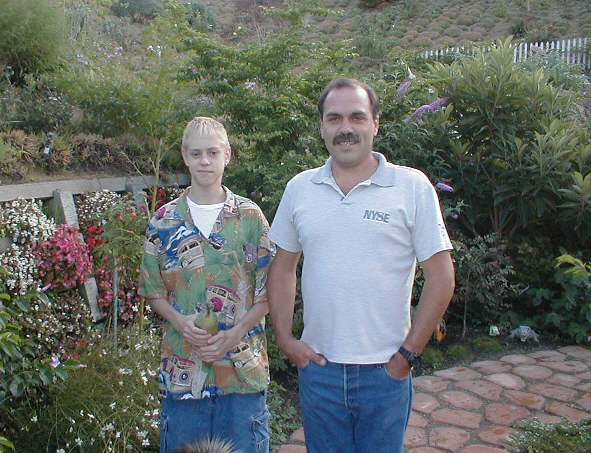 Steven had time to wander around the
yard. Eric and I shared a carafe of good
wine, another hobby of theirs.

---