Jeff's Web Page...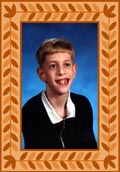 Jeff's 7th grade school picture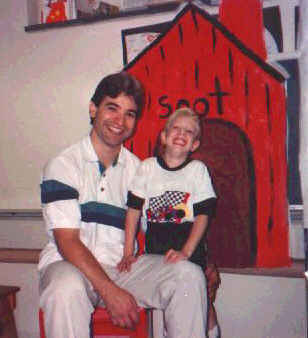 One of Jeff's favorite ECEC
teachers, Richard.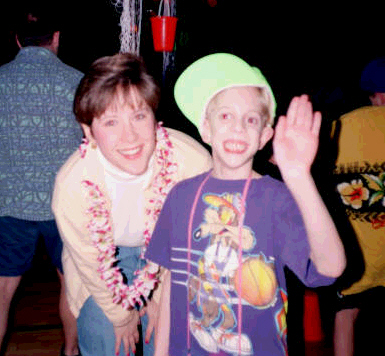 Jeff got to dance with his
teacher at a school beach party!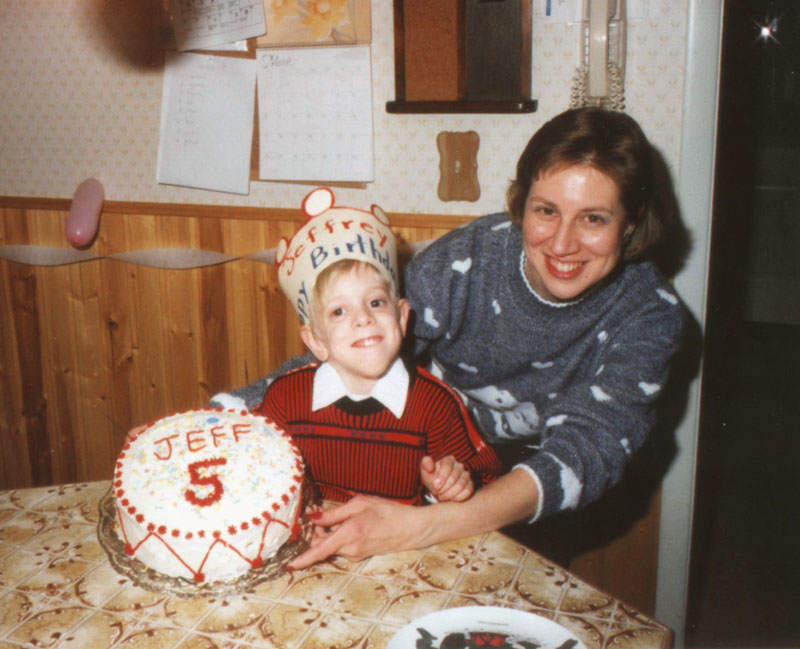 Birthday #5! Jeff was pretty
happy about this whole celebration idea.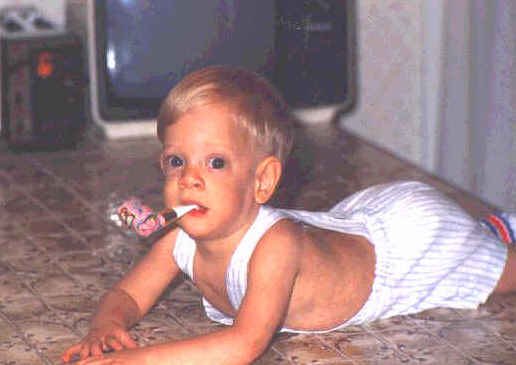 Time was, when Jeff would fit right on top of
our counter top! Not now. He had a great time.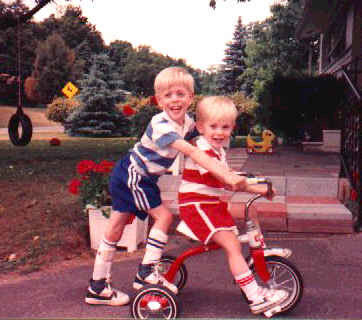 The front driveway made a great spot
for tricycles and all rolling toys.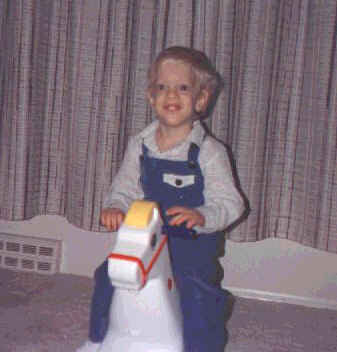 One of Jeff's favorite toys, a rocking horse!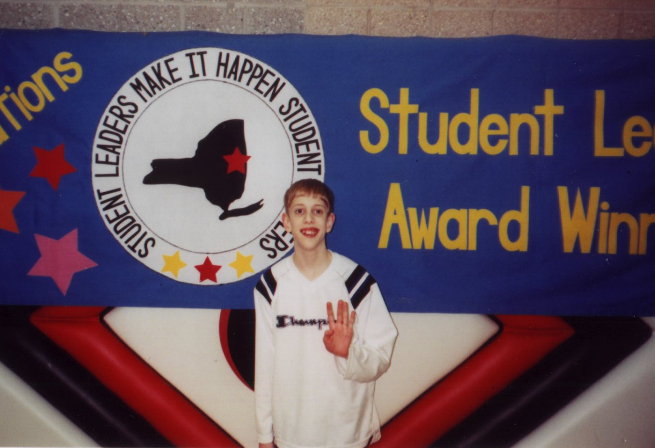 Jeff was nominated for a Student Leader
award and got to go on stage to accept it.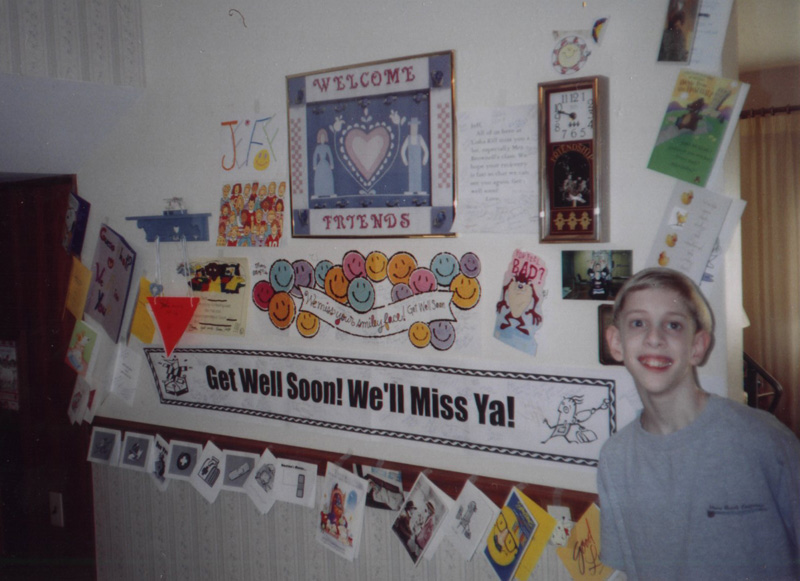 A lot of get well wishes came from school
when Jeff was out for surgery .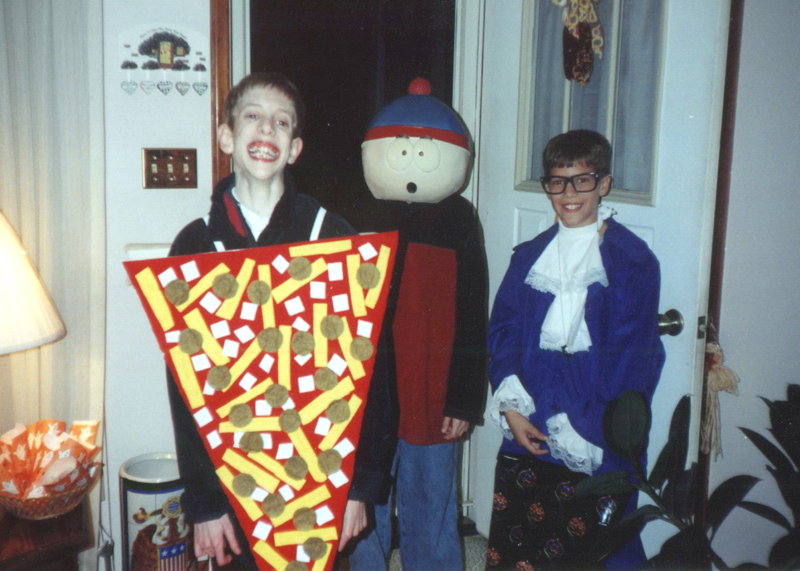 Halloween had Jeff as Mr. Pizza Man. He
earned this as pizza is his favorite lunch.
Brian is South Park Stan, and his friend
Eric Swit is Austin Powers.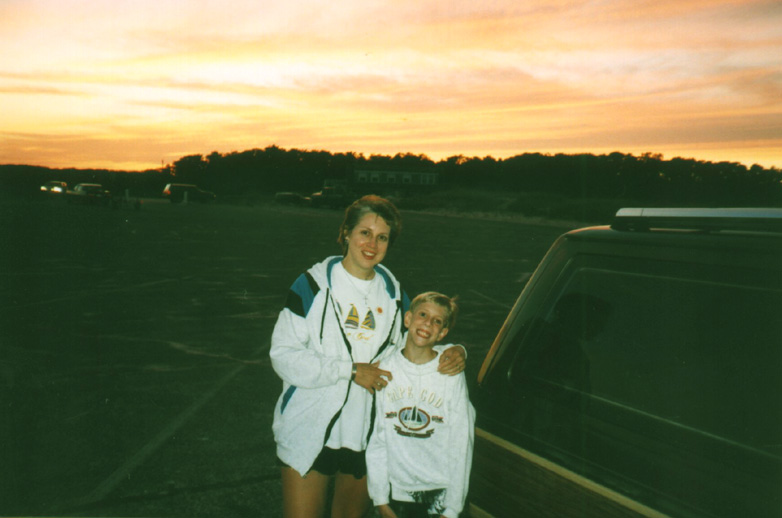 A great Cape sunset!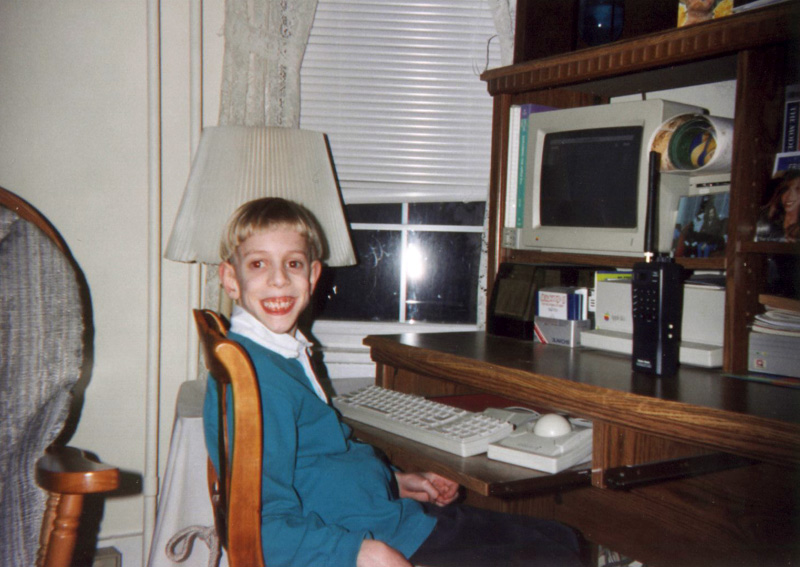 Jeff gets to play with the Mac
computer at Mark's apartment.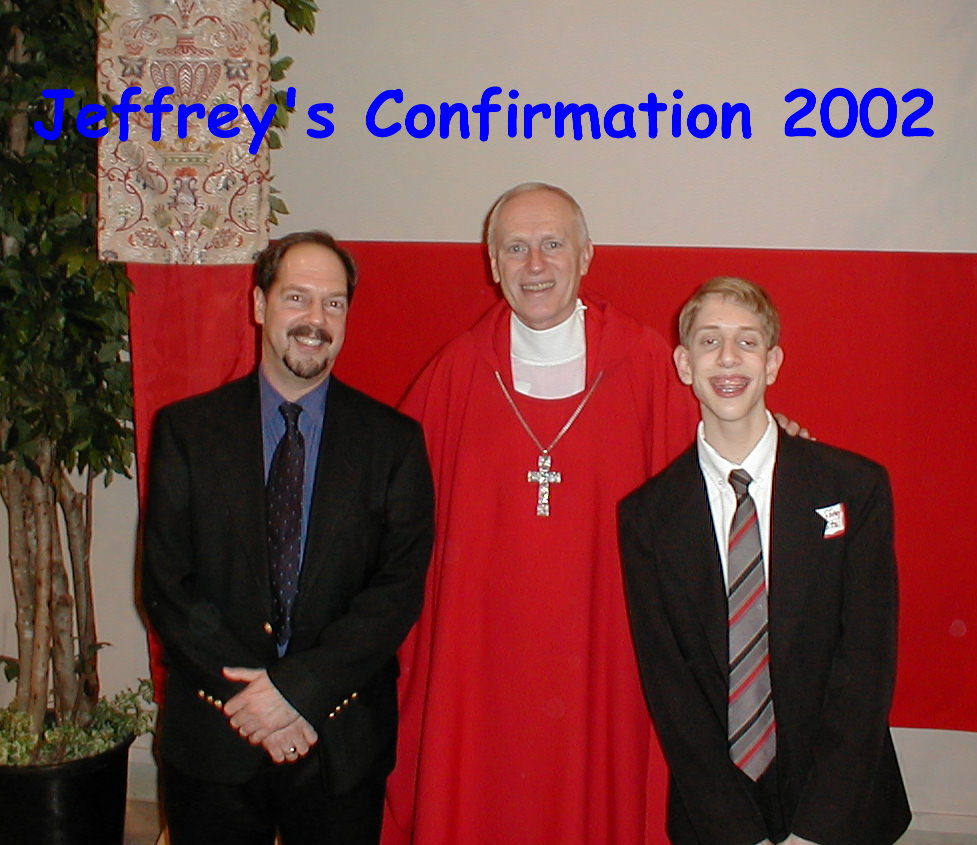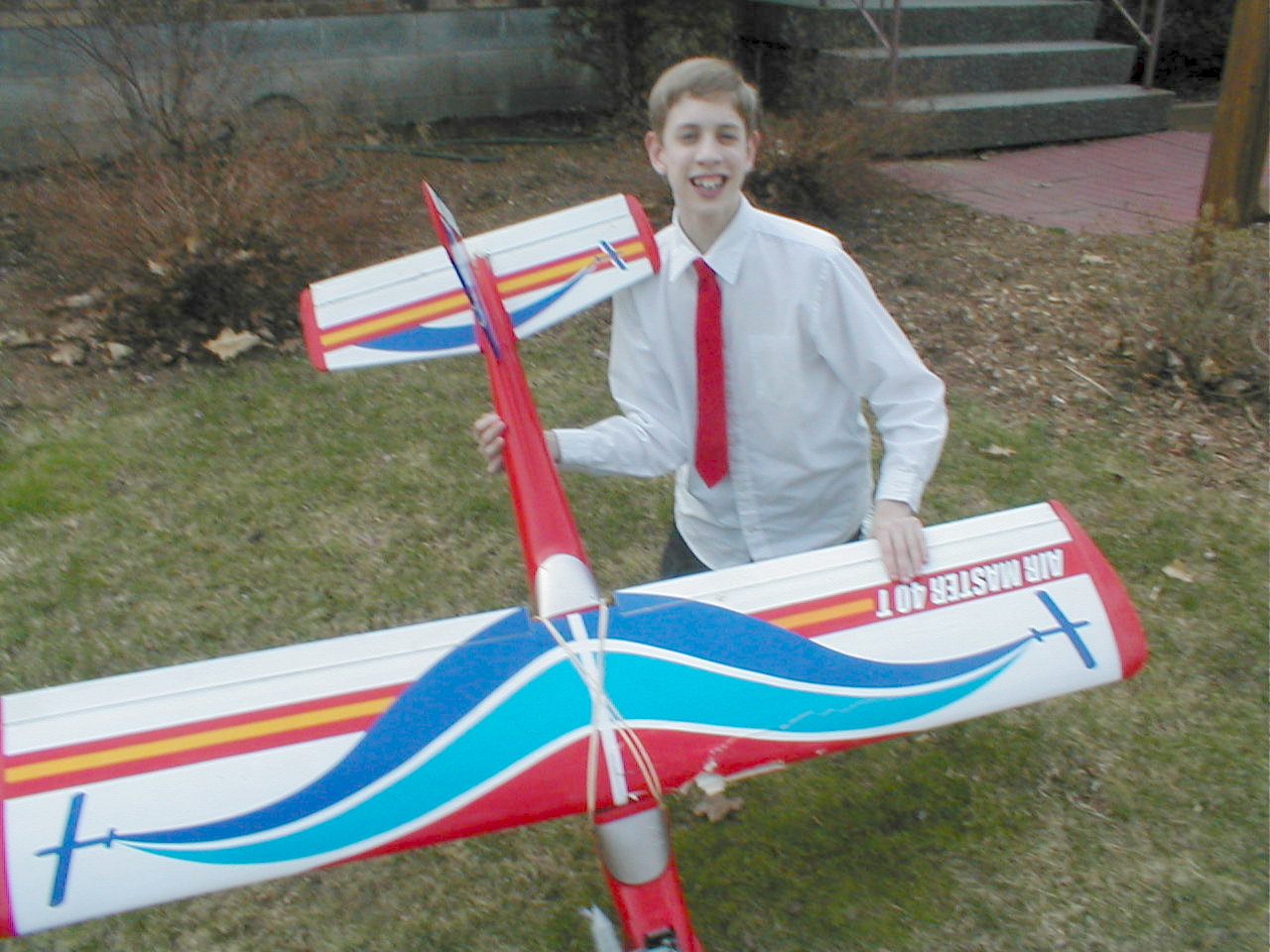 Jeff got to watch our efforts to get
the plane off the ground, we
never got it to take off and
then land safely.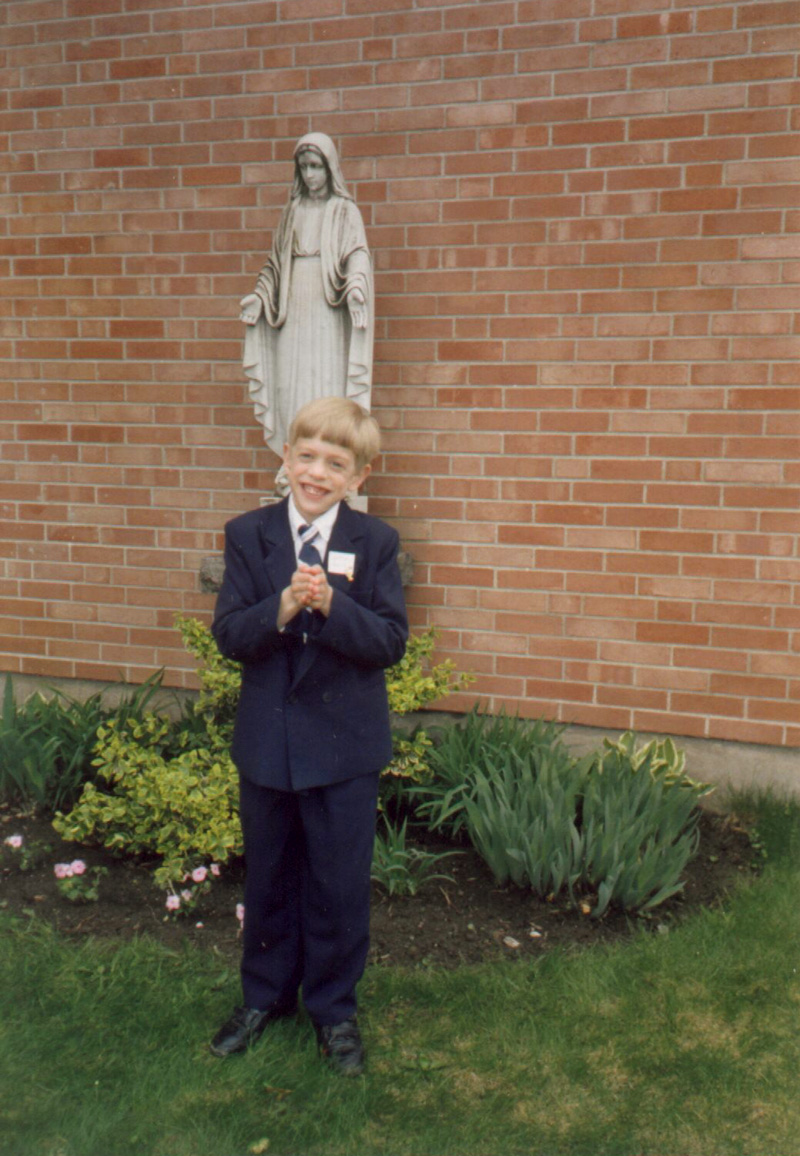 First Communion, 5/8/94.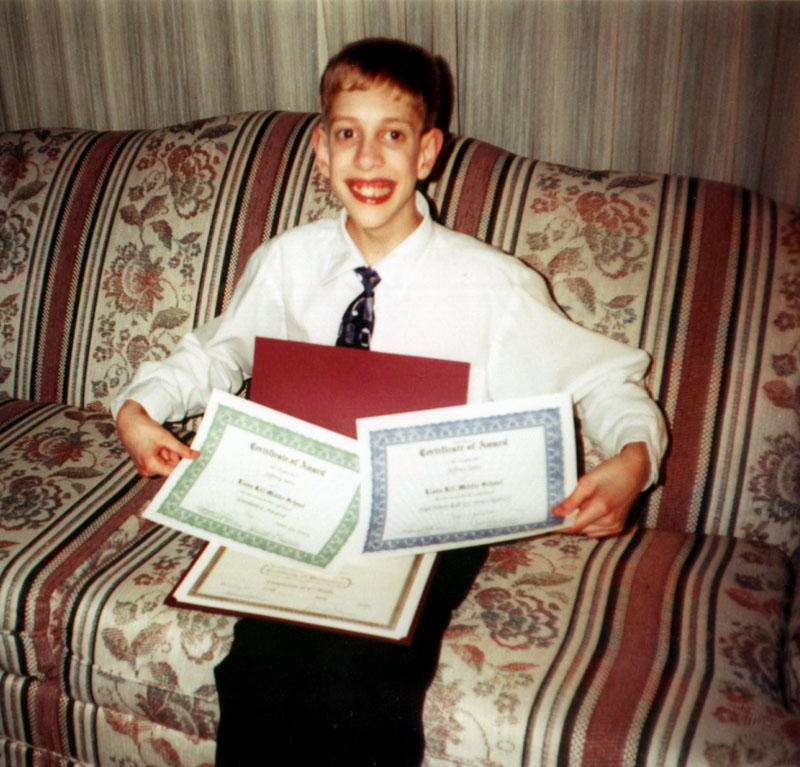 8th grade graduation, and some awards!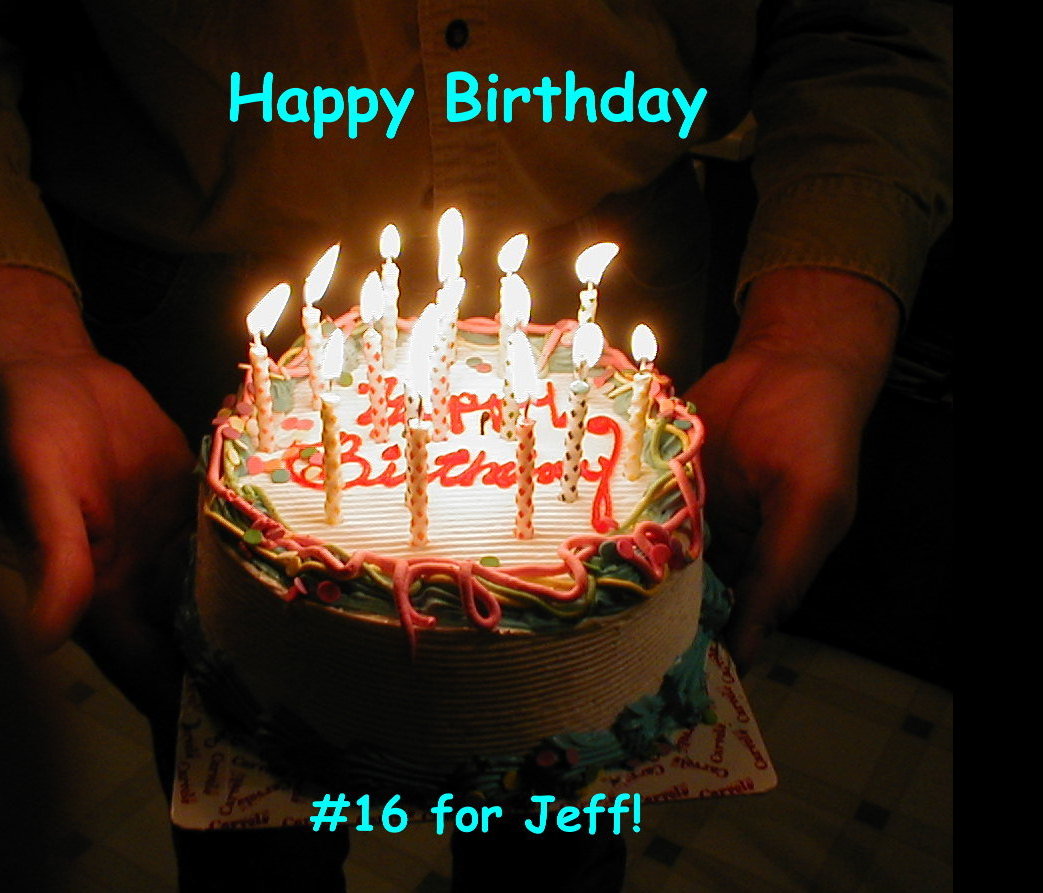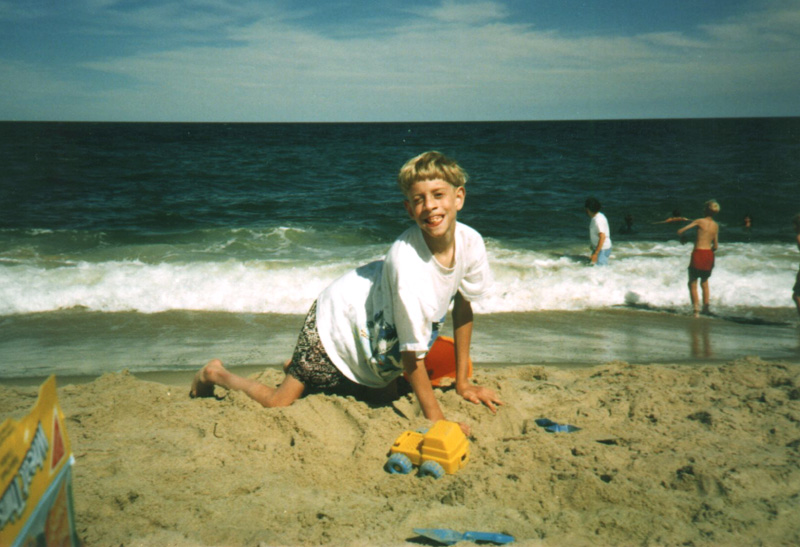 The beach is a great place to
build sand castles.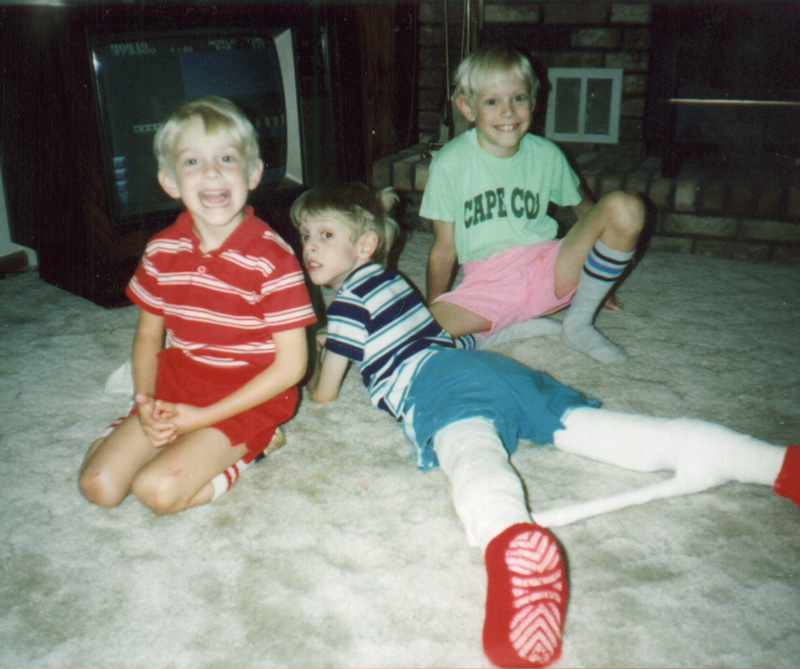 Jeff had an operation on his hip, and
had to have this unusual cast on
for several weeks afterward.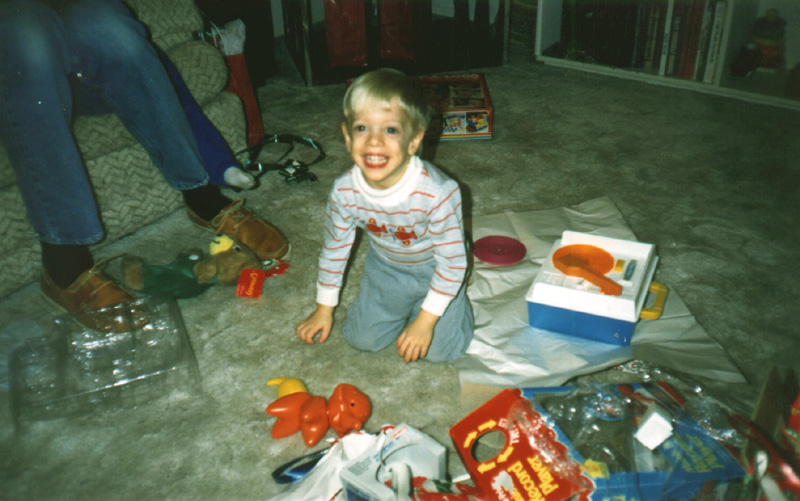 Christmas presents everywhere, great fun!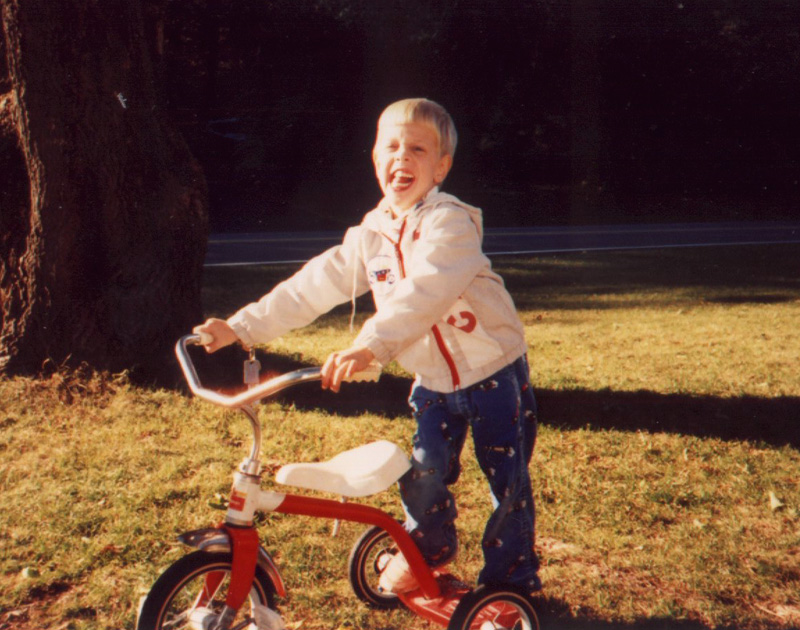 The new tricycle was everyone's favorite.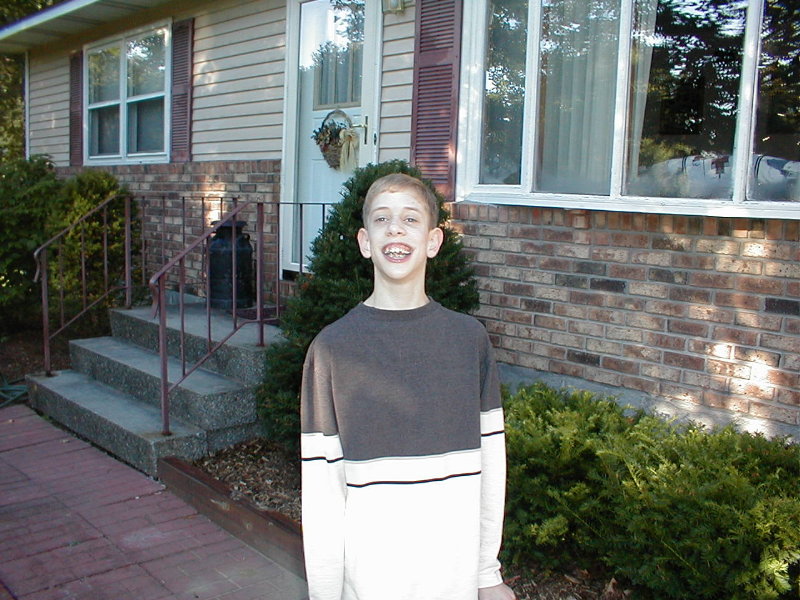 First day of school, 8th grade.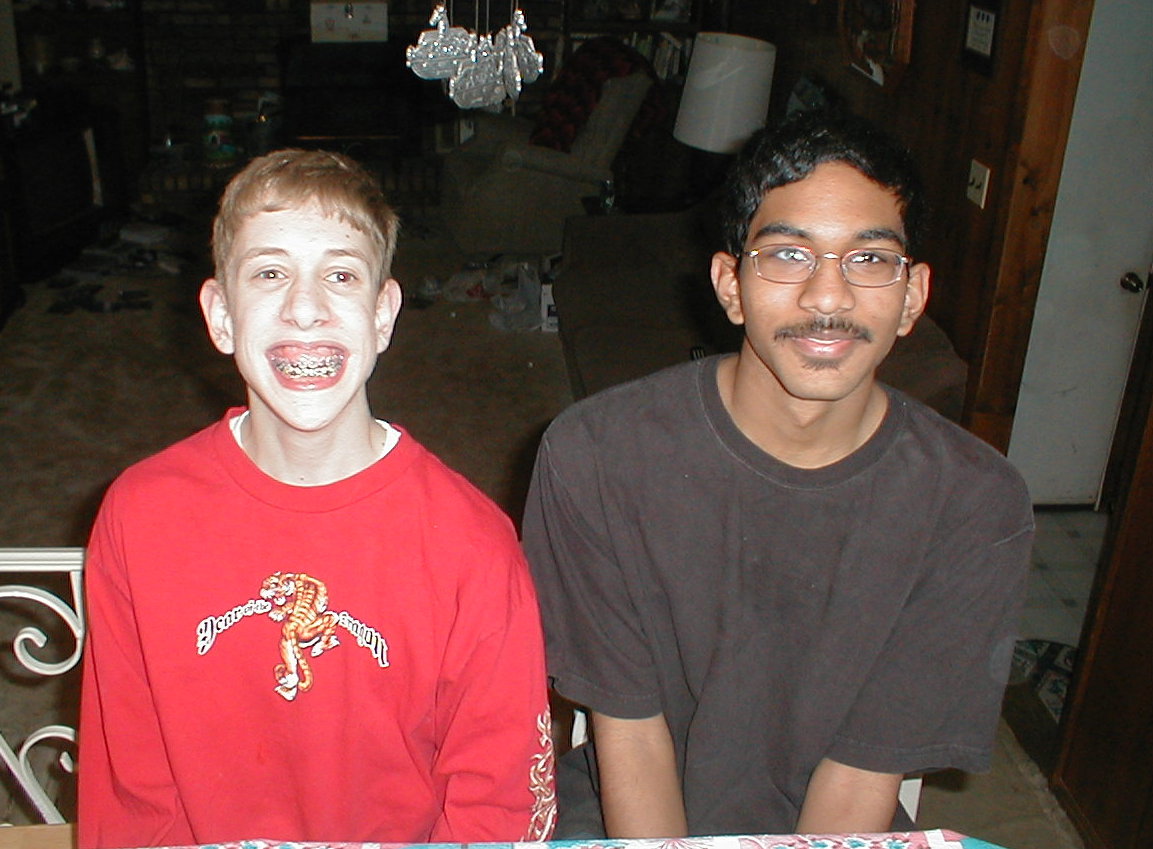 Jeff's best friend Mike helps to
celebrate birthday #16.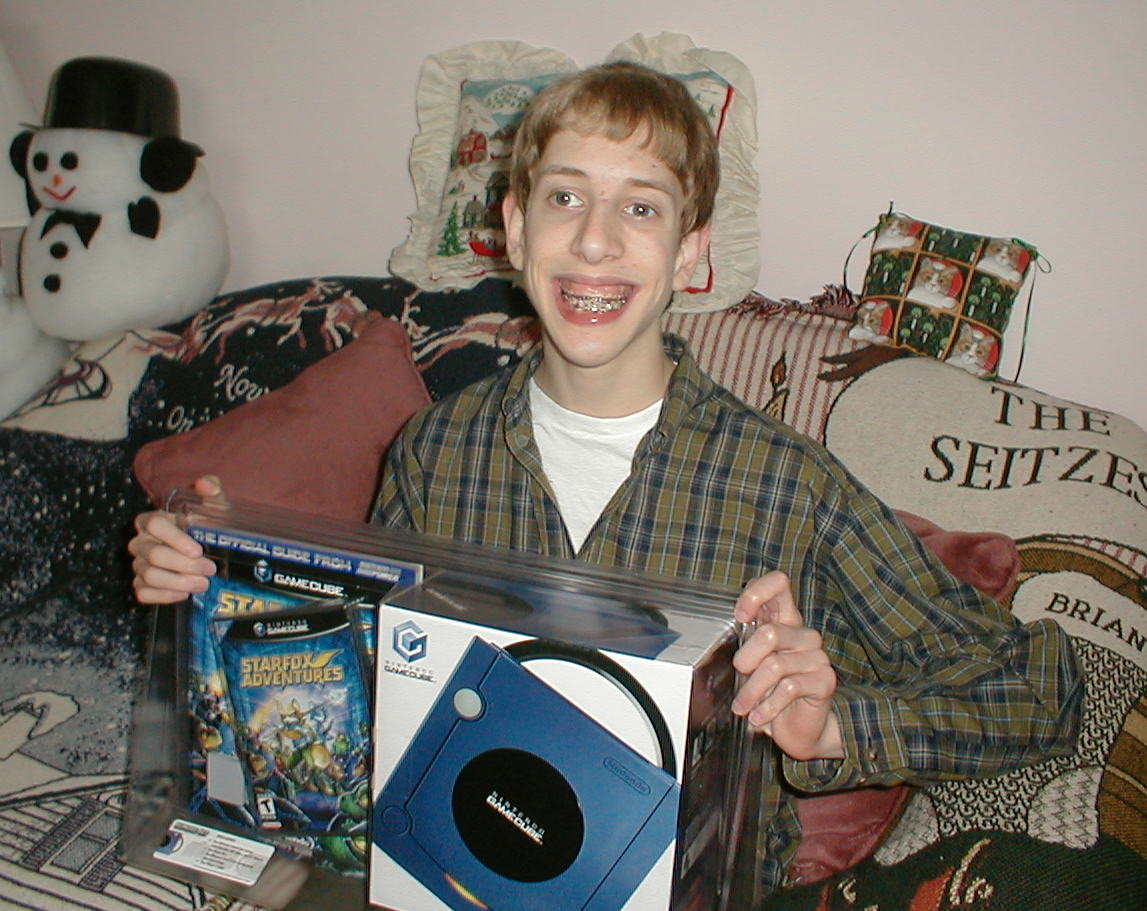 Game Cube was a great Christmas
present for 2002.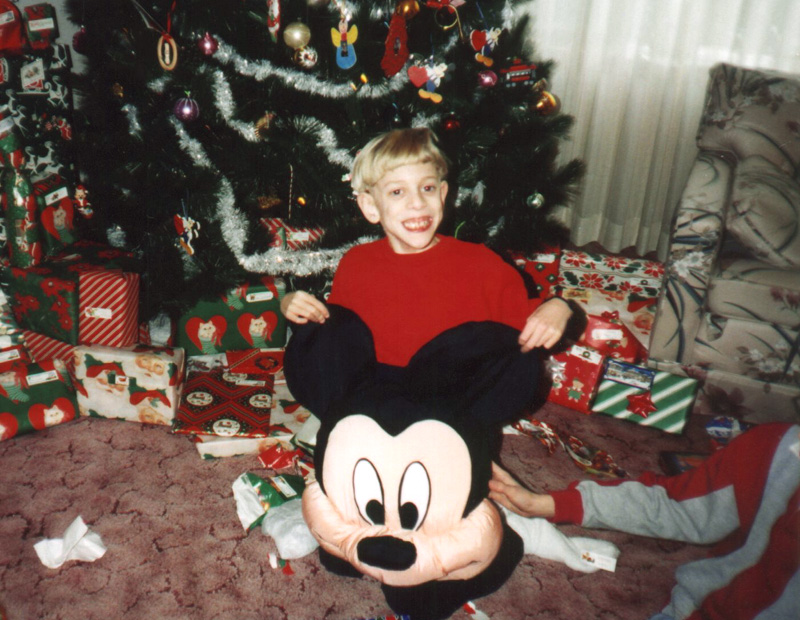 A Mickey Mouse pillow for Christmas!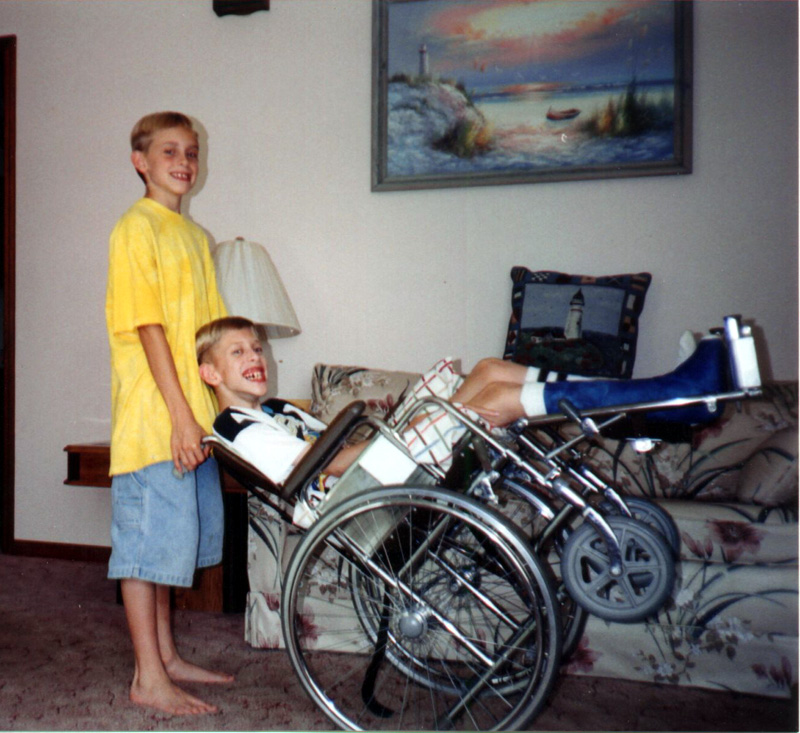 Another operation, right leg. Brian
volunteered to help out with the
wheelchair.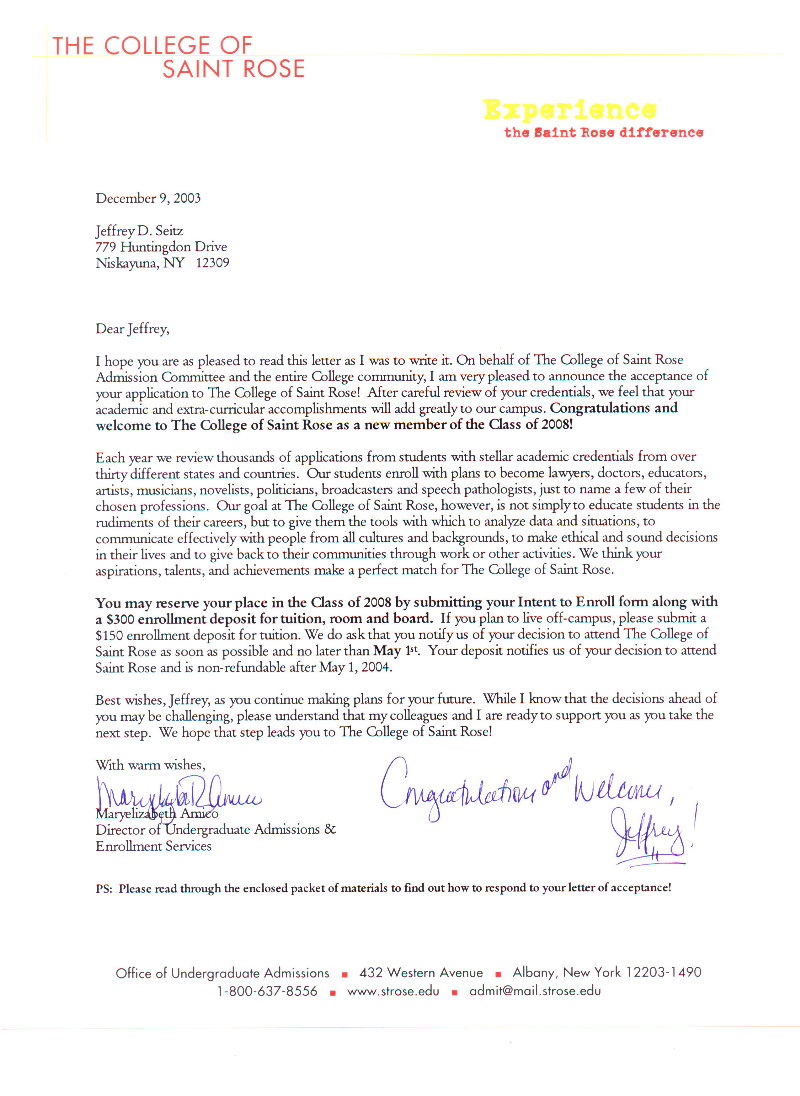 Jeff received his acceptance letter
to the College of Saint Rose on 12/12/03!

---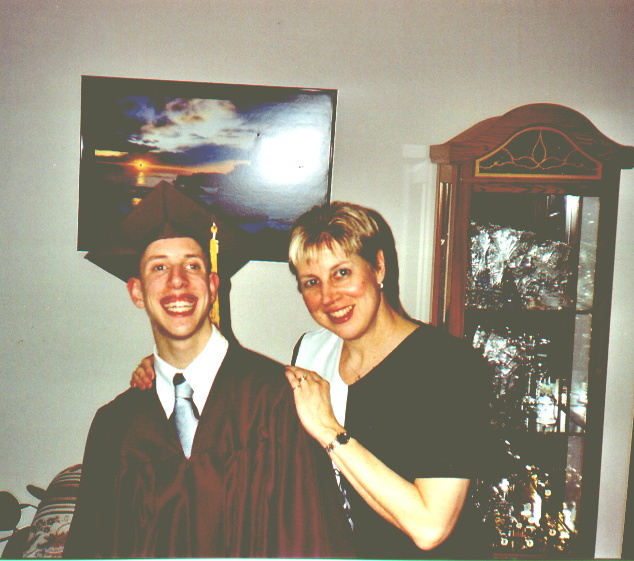 Jeff and Mom before going to HS graduation
night at the Egg! Congradulations Jeff!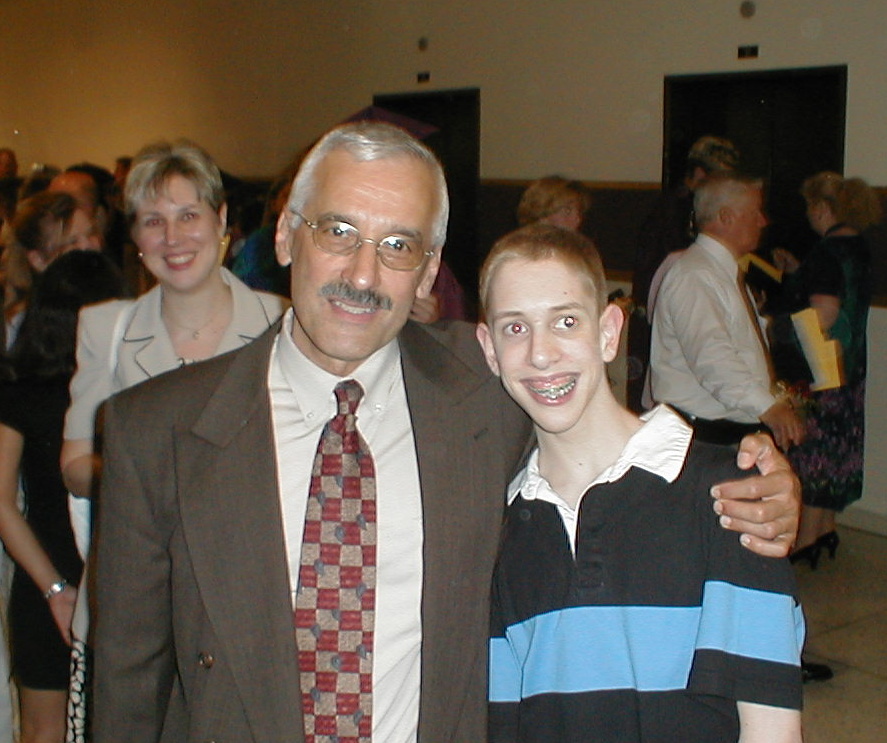 Jeff and his buddy Mr. Rivera from Lishakill Middle School.
---