Christmas came a bit early for Brian this year.
A friend of a friend had this go kart stored in
their garage for a few years. Something about the
kart not running, engine valves bad. We talked about
it, and figured that one engine could be parted
out to get the other one running.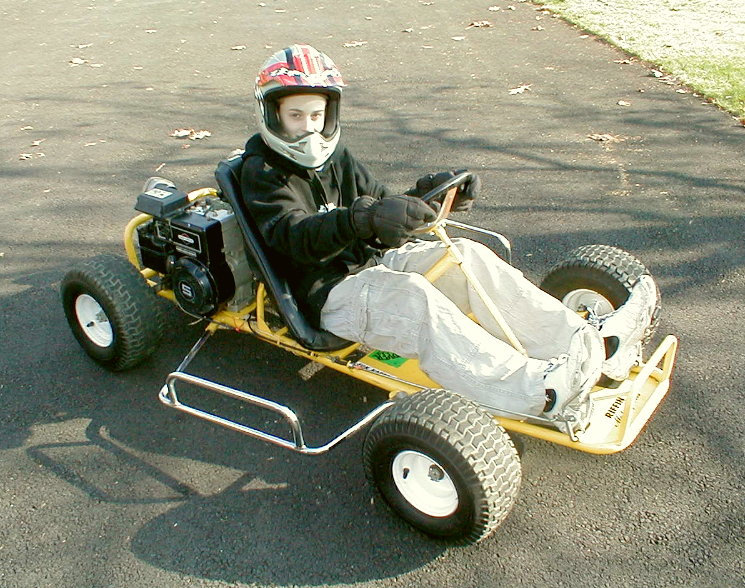 Brian offered $100 for the kart, and we didn't hear from the
guy, until this week. He said he would take $150 for it. Deal!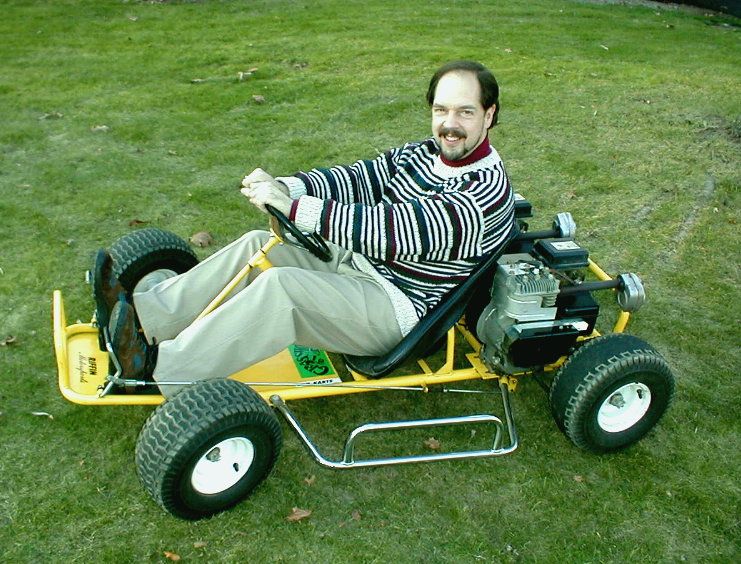 Uncle Mark has a ride here. We towed it home, and
did all the oil/gas/spark plugs stuff. The supposed
valve problem turned out to be a clutch bearing
that needed some grease. Both engines work fine!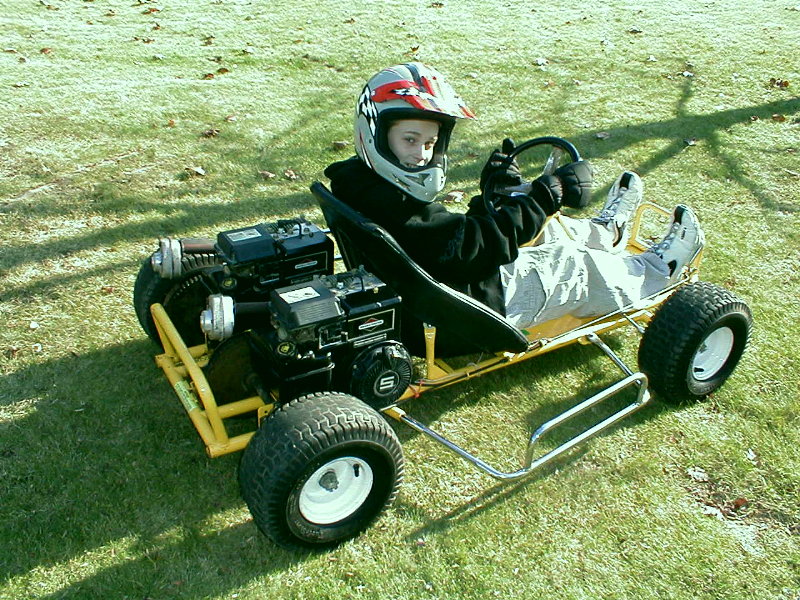 The kart has lots of power. We are talking spinning
donuts and smoking tires in the parking lot kind of
power, two 5 hp Briggs & Stratton motors.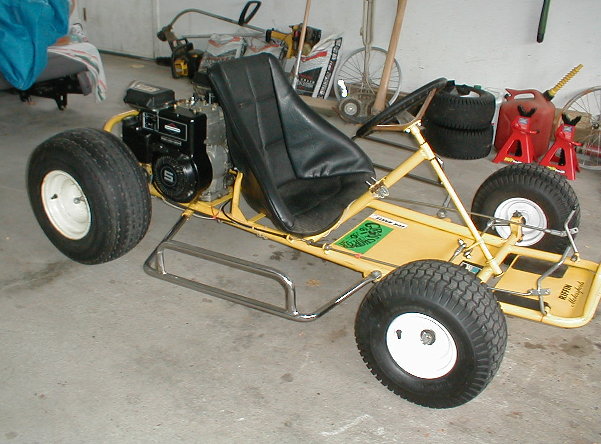 This picture shows the kart with new wheels and tires.
This adds ground clearance and better top speed.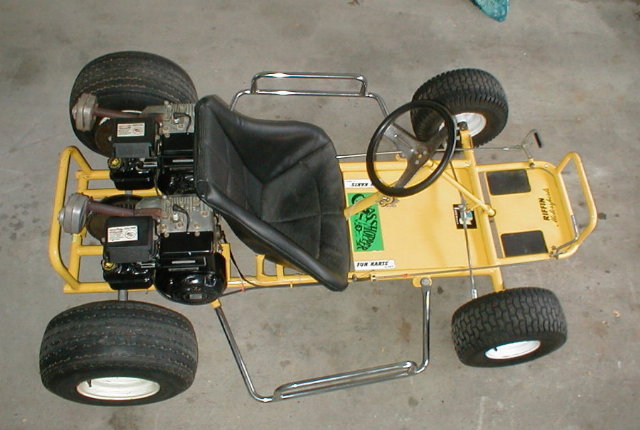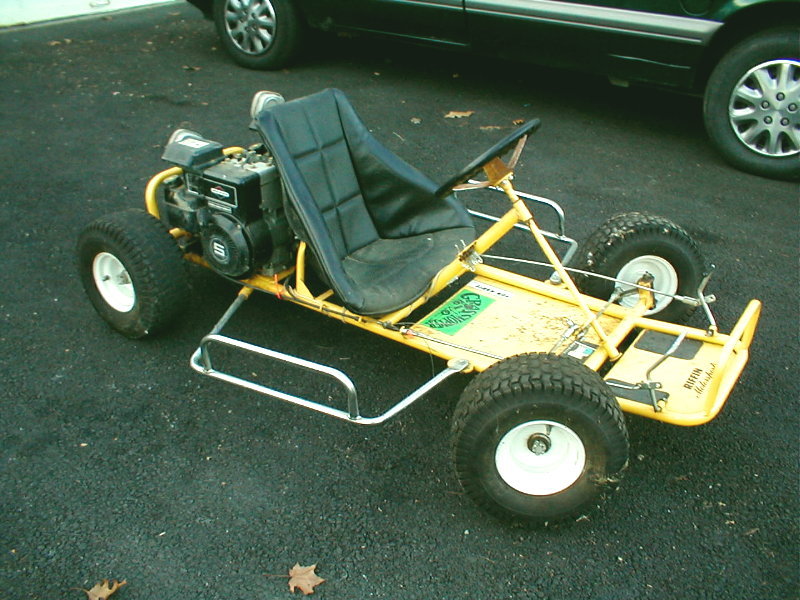 The whole thing is in good condition, never been
beat up like karts usually are. Some new tires for
the back, and it will be ready for the snow and trails.