Berne-Knox Trail Riding 4/25-5/02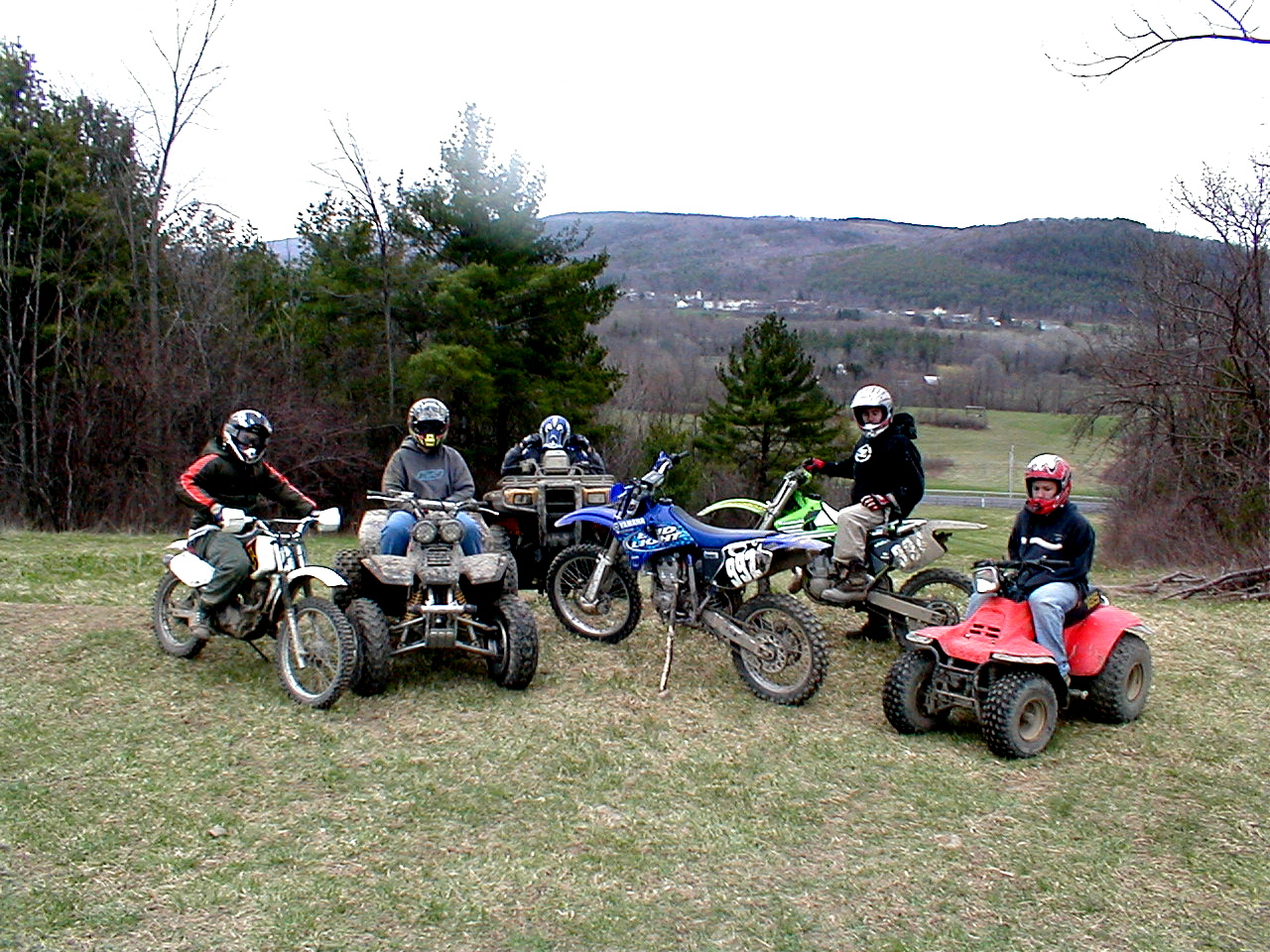 We were invited to a great trail riding area,
about 45 minutes away from home.

---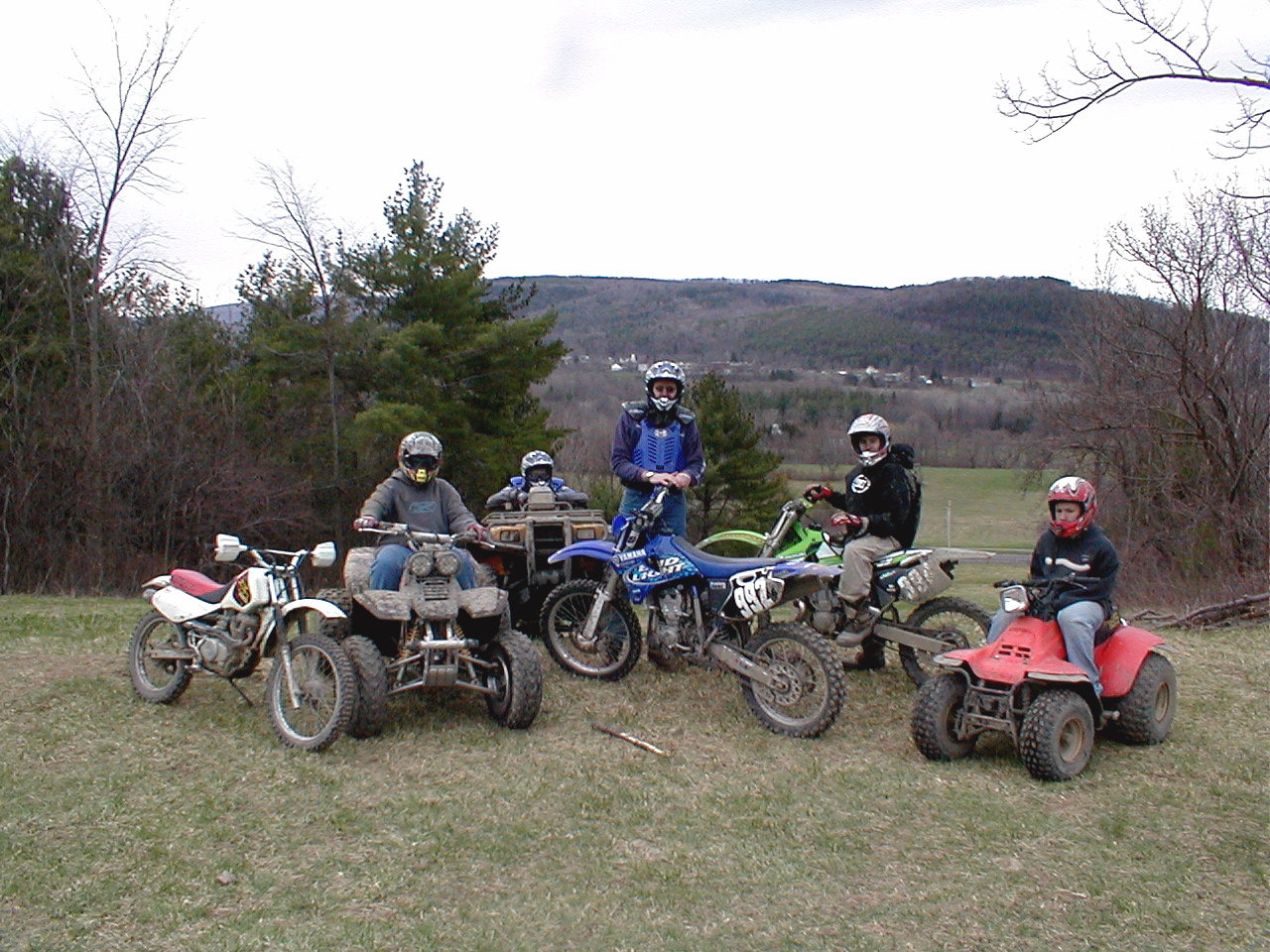 This area is called the "pipeline" for some reason.
You can blast up the hill and get some serious
air when coming over the crest.

---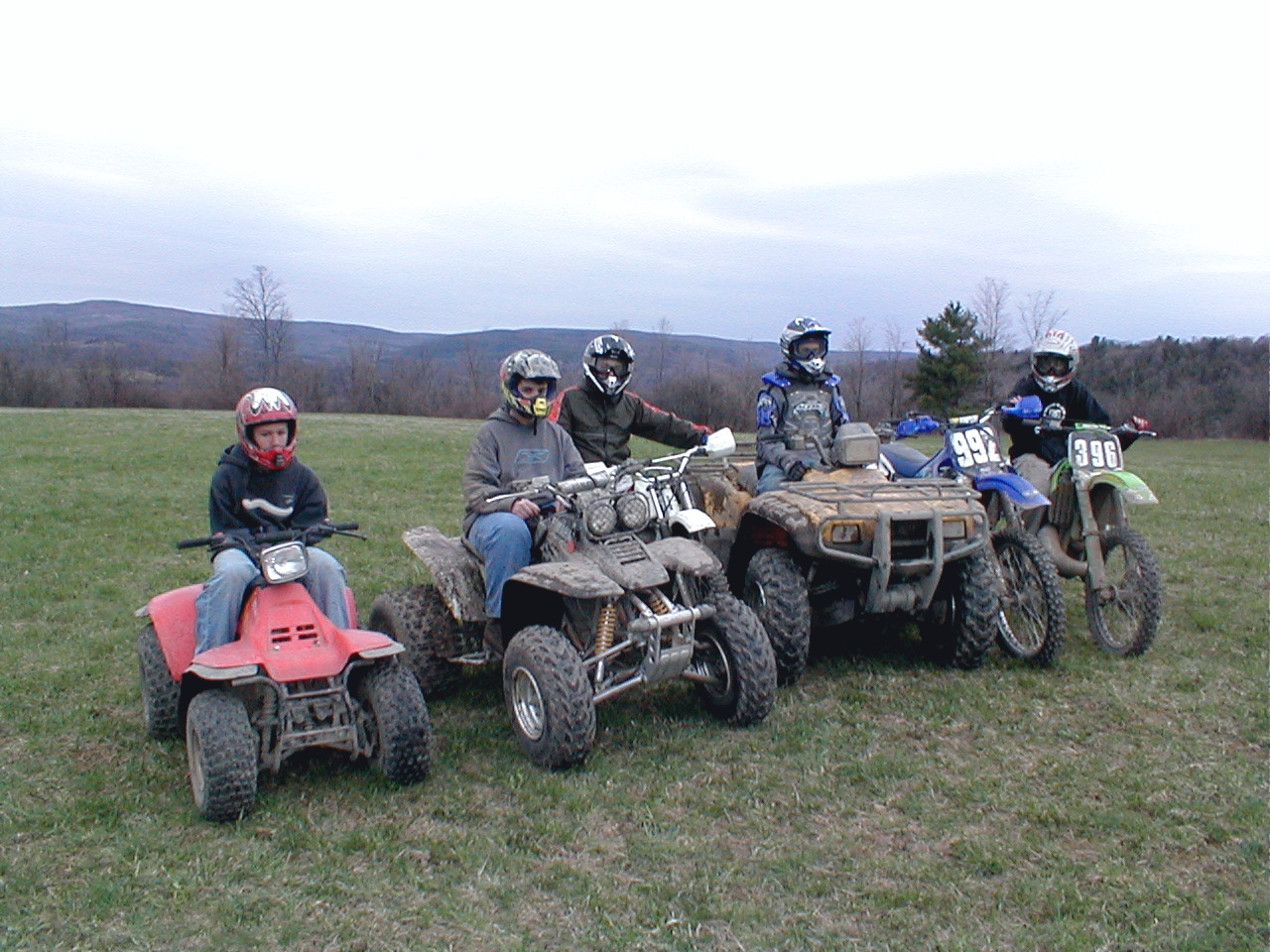 The day was pretty cool and rained a little, but
the riding kept you amped up and warm. There
were several roads where I got to peg it in
5th gear, never did that before. The 426 has
some serious speed, and it's rock solid wide open.

---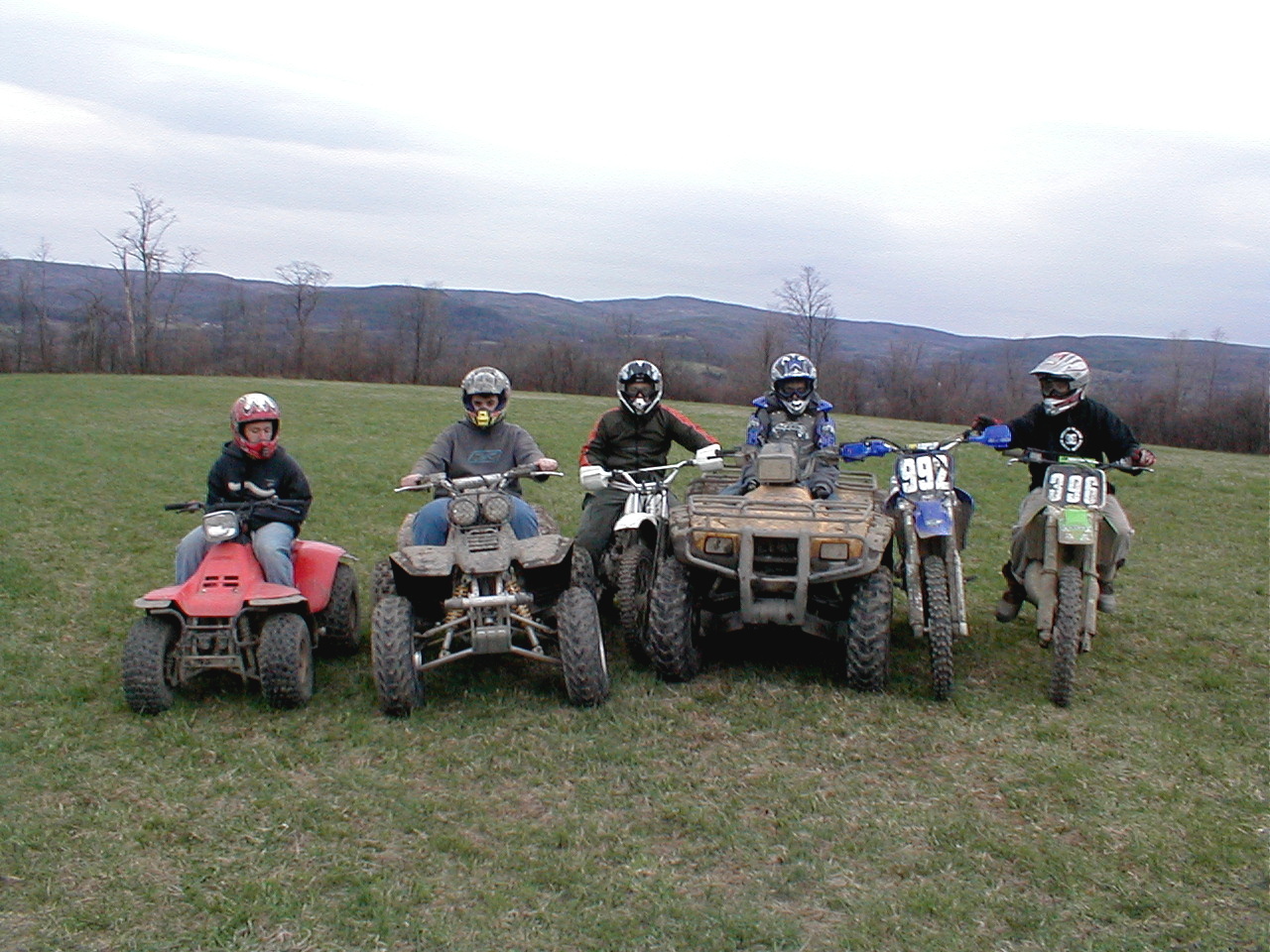 The entire area was open fields and hills, miles of
them. The people in the area waved as you went past,
quite a change from our area, where they might shake
a fist and be calling the cops from the cell phone in
the other hand.

---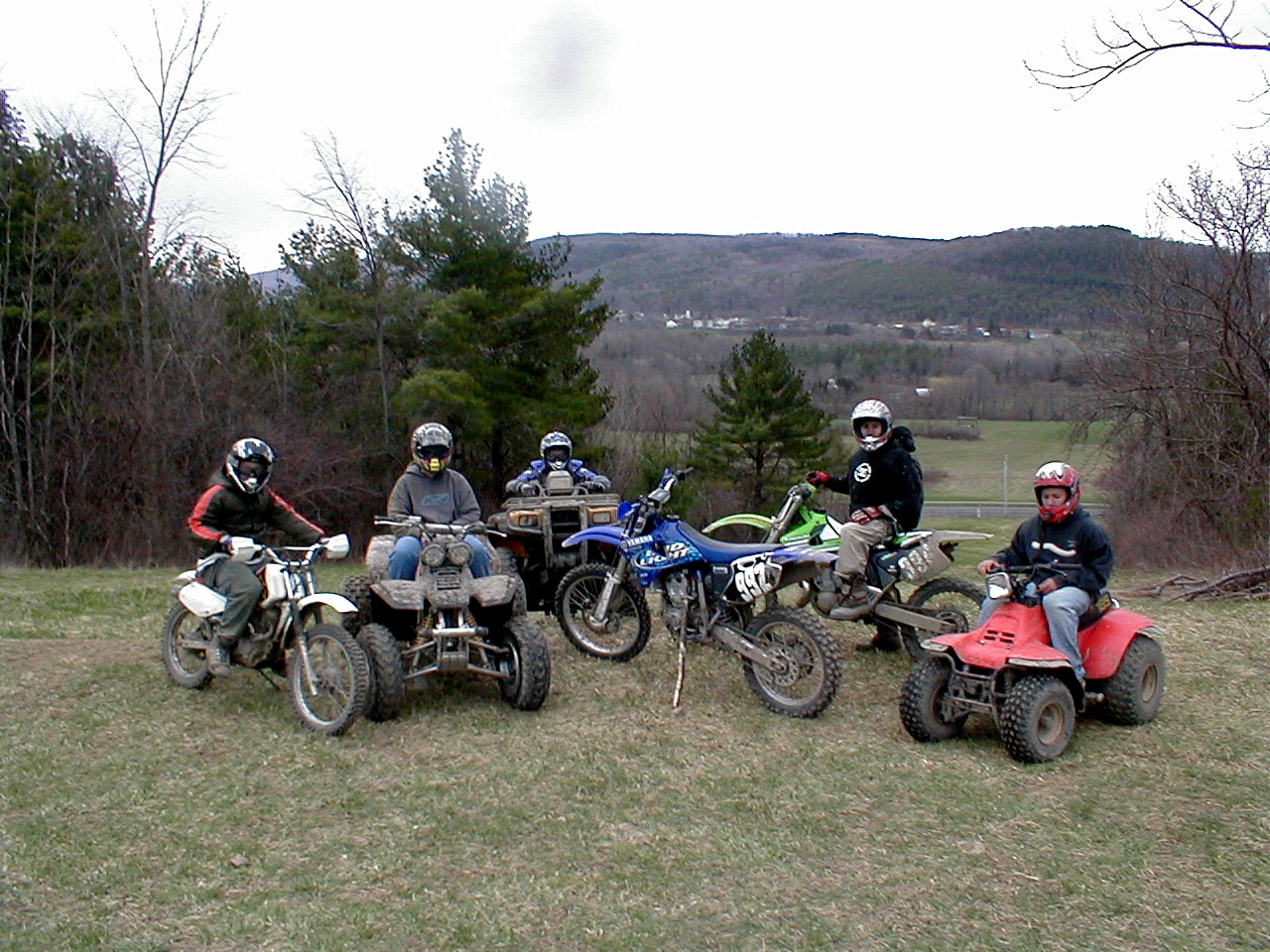 These are some of the machines on the ride, people
were coming and going all day. This area also sees
its share of field cars when people get tired of
riding quads and dirt bikes.

---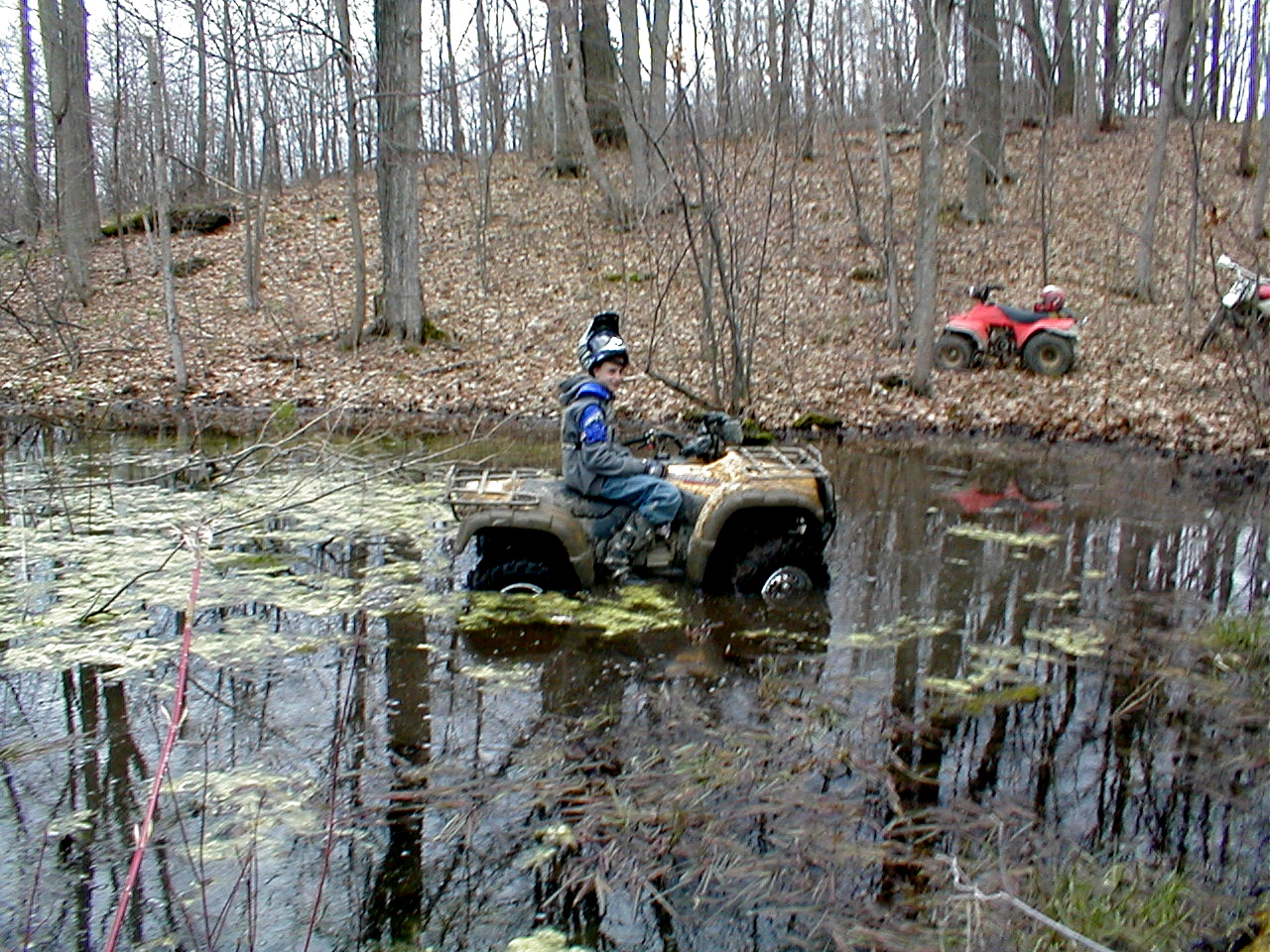 Brian was pretending to be stuck so Ryan would see him
and get all mad (it was his Dad's new quad).

---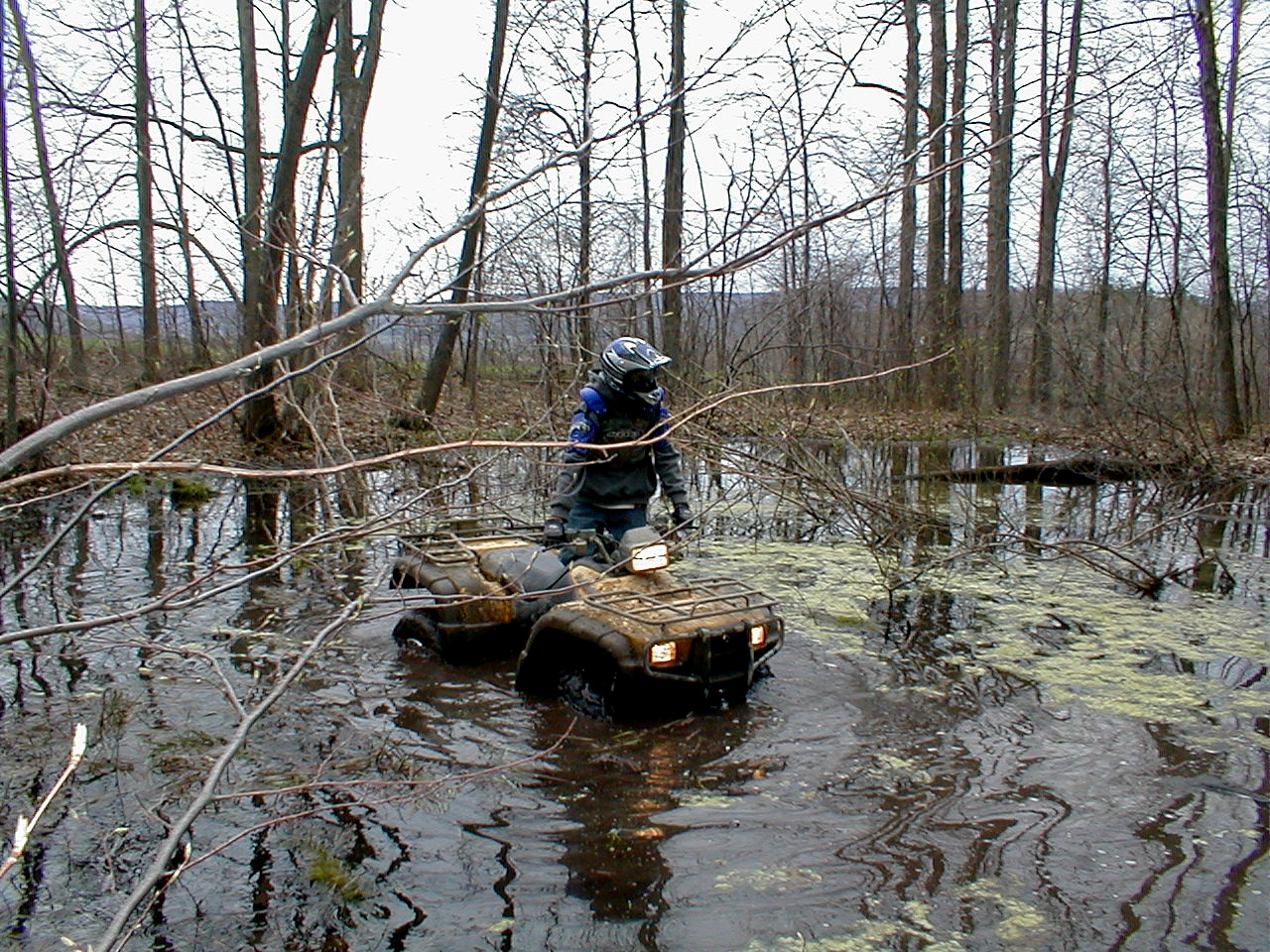 After a few minutes of sitting in the pond, he WAS stuck.
Here he's trying to rock back and forth to get out,
and it's only digging in deeper.

---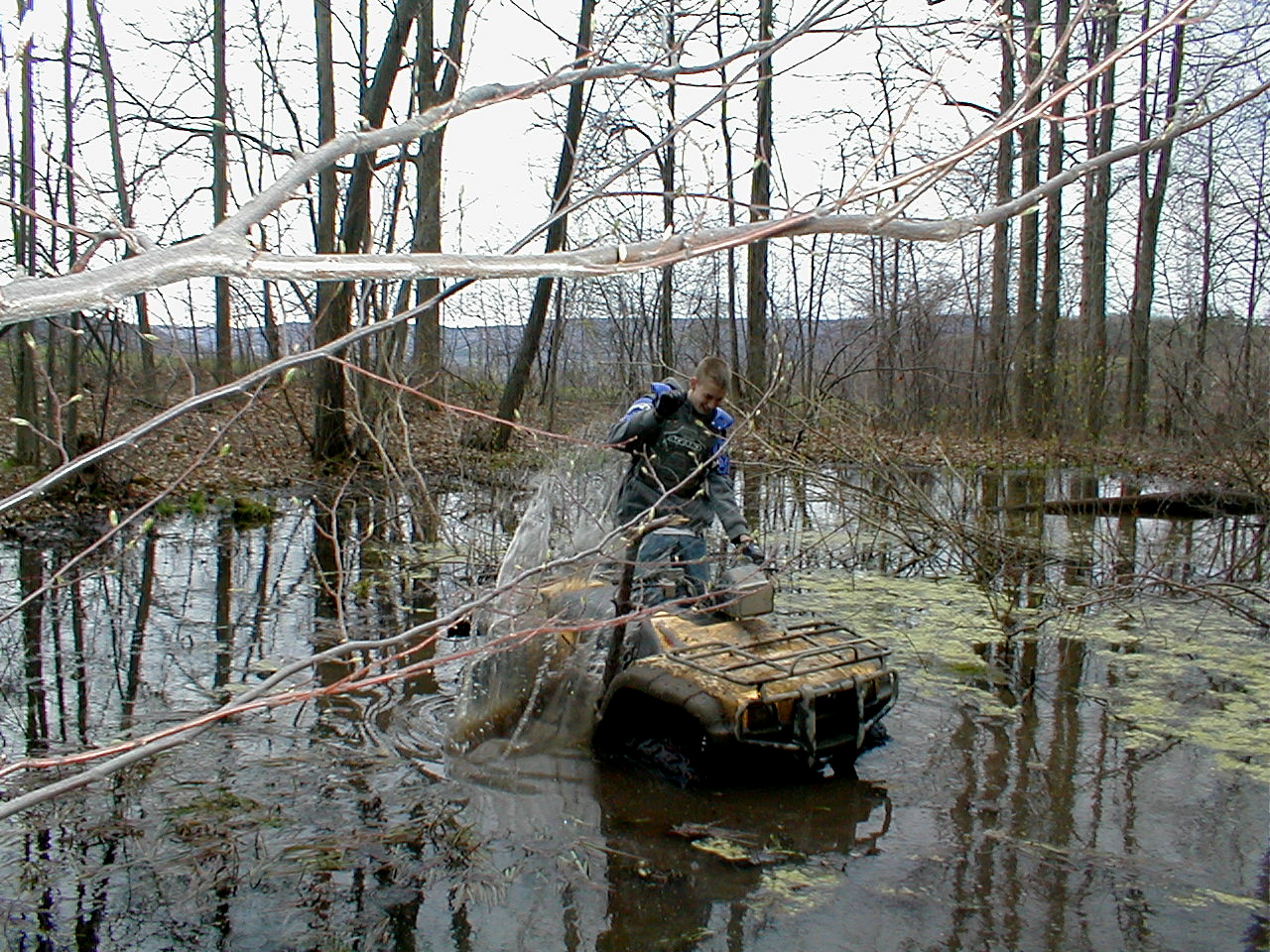 Someone decided to throw Brian a small log to wedge
under the wheels to get out. It landed a little short,
and Brian got soaked! We eventually got a tow rope
from the van and hooked it to the quad and with
3 or 4 people just pulled it out.

---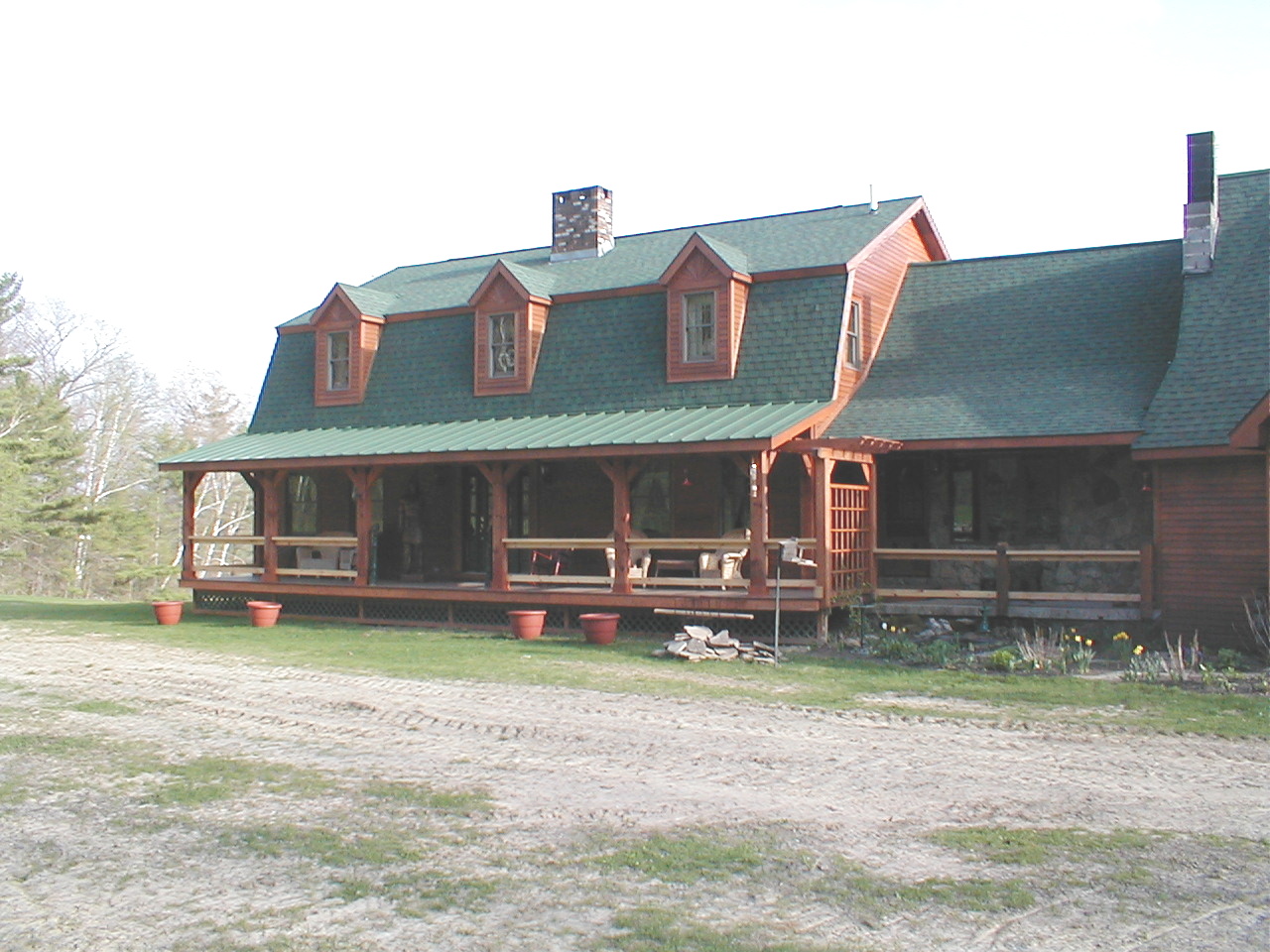 Be it ever so humble, there's no place like mansion....
---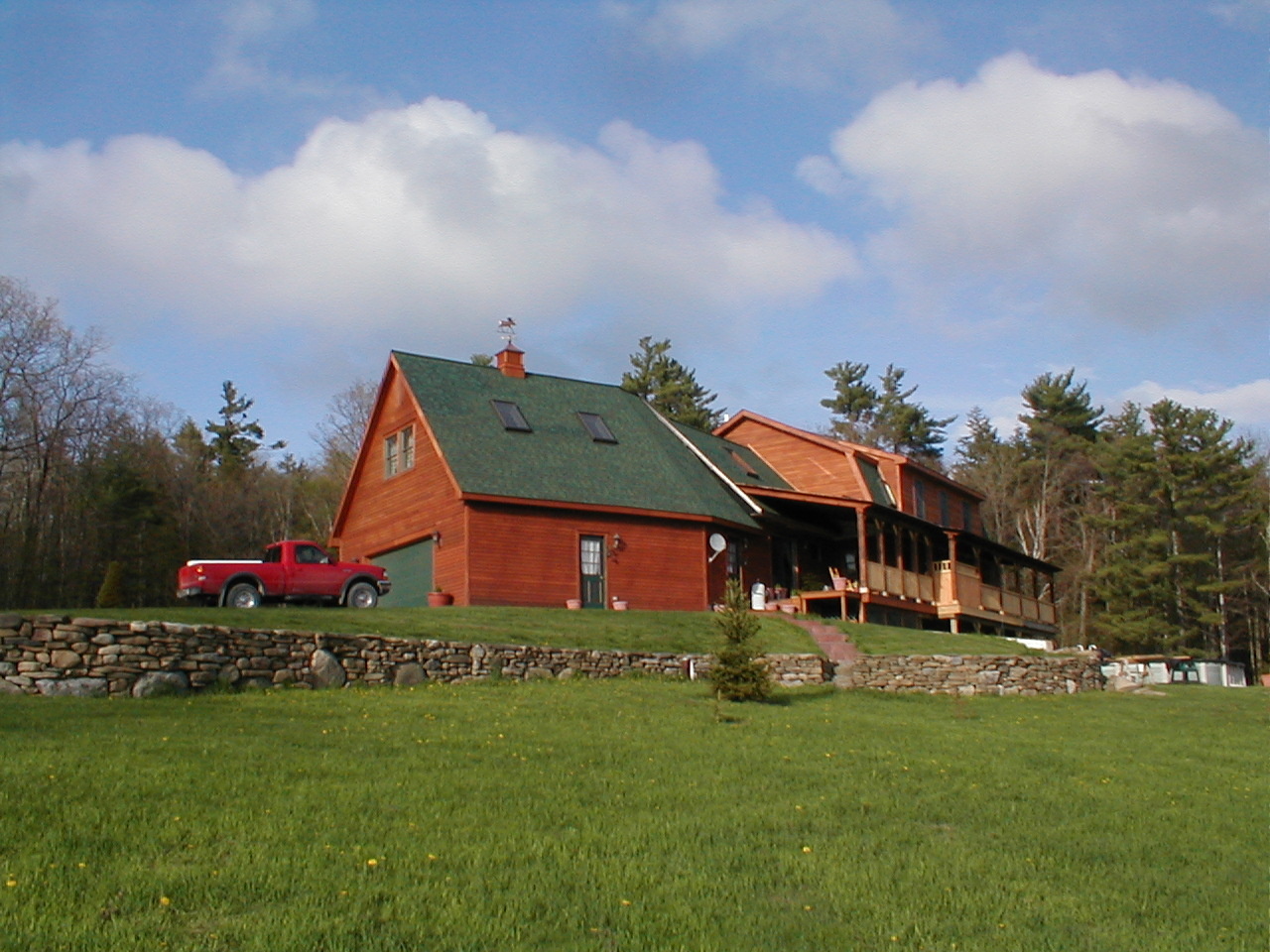 ---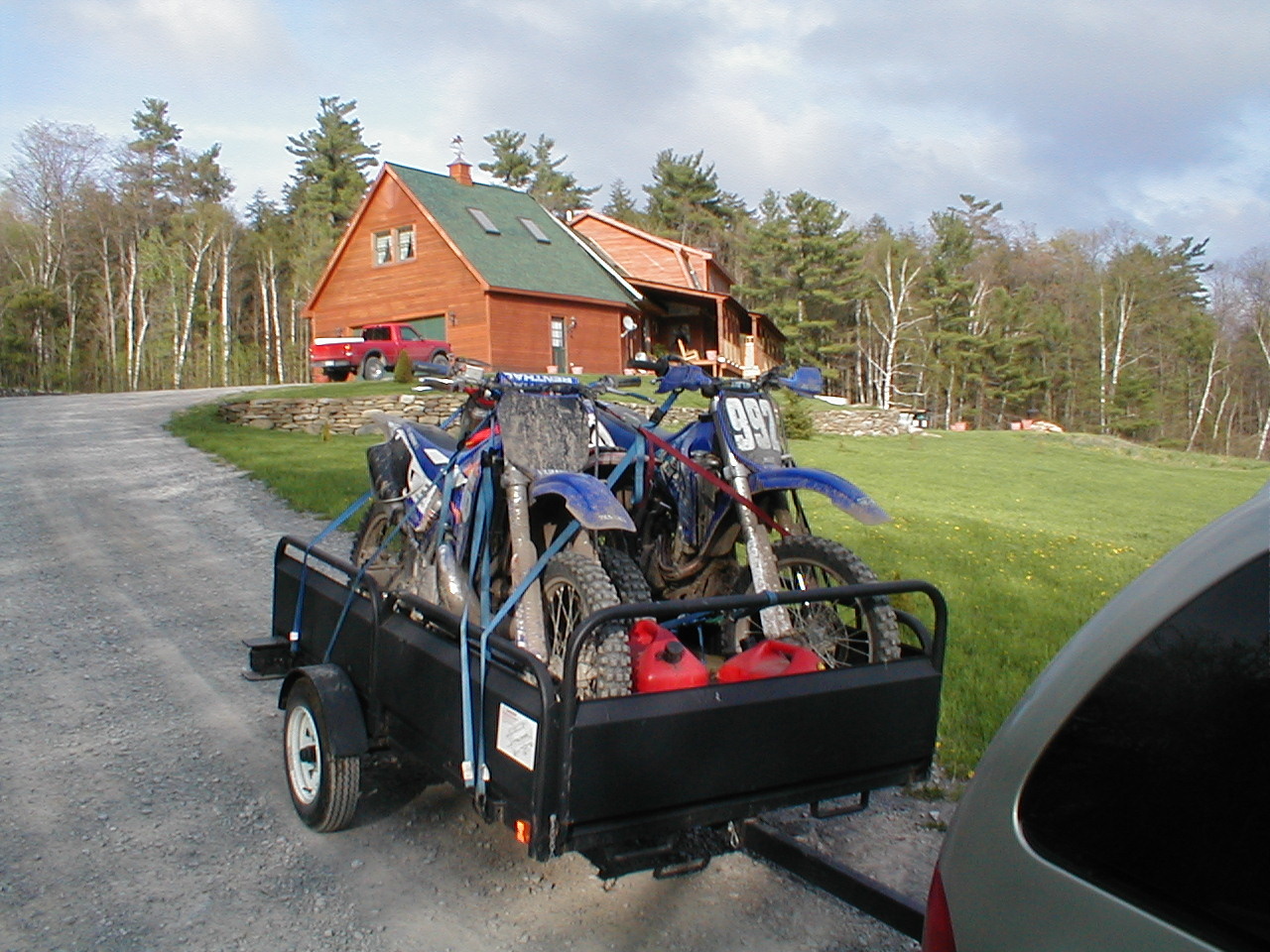 The trailer holds the YZ250, YZ426, and Brian's
old CR85 Expert, which he sold to a friend. If
we fold down the front and back, we can fit a
quad in there along with all the bikes.

---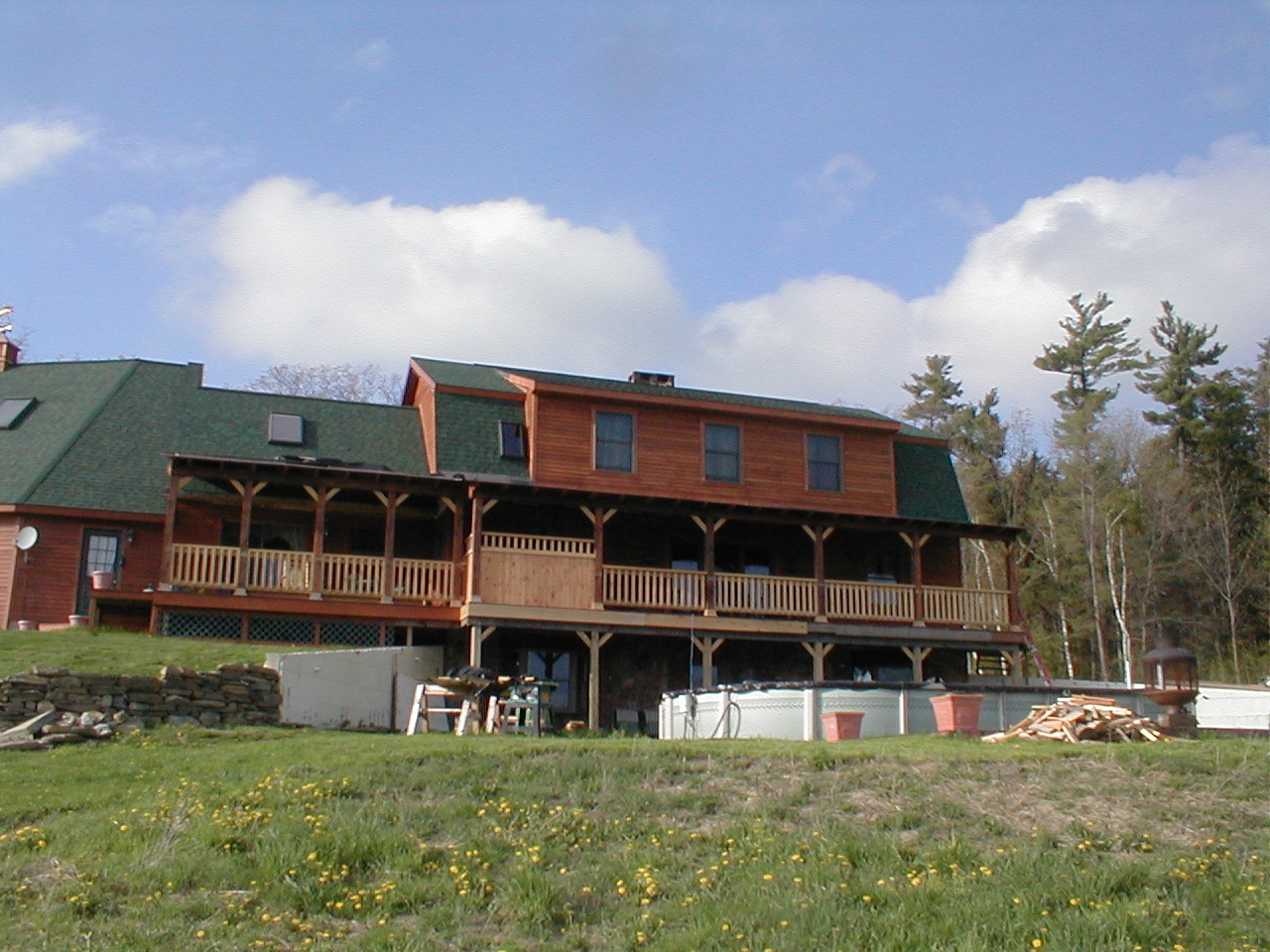 ---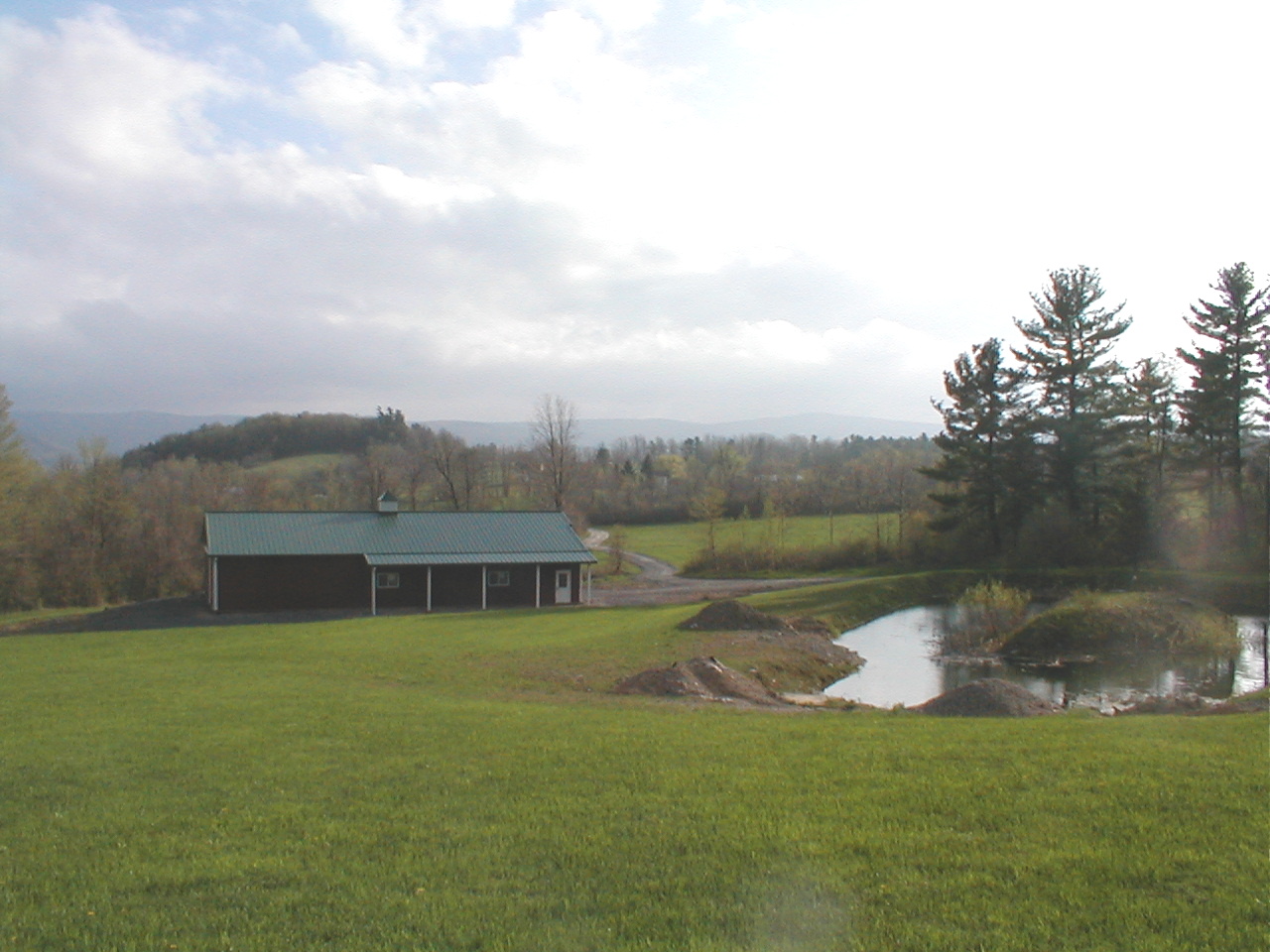 There was rain predicted for the day, didn't happen,
turned out to be a great riding day, and no road
rash this time either. We rode 30-40 miles that
day, all on beautiful open fields and wooded trails.

---
Return