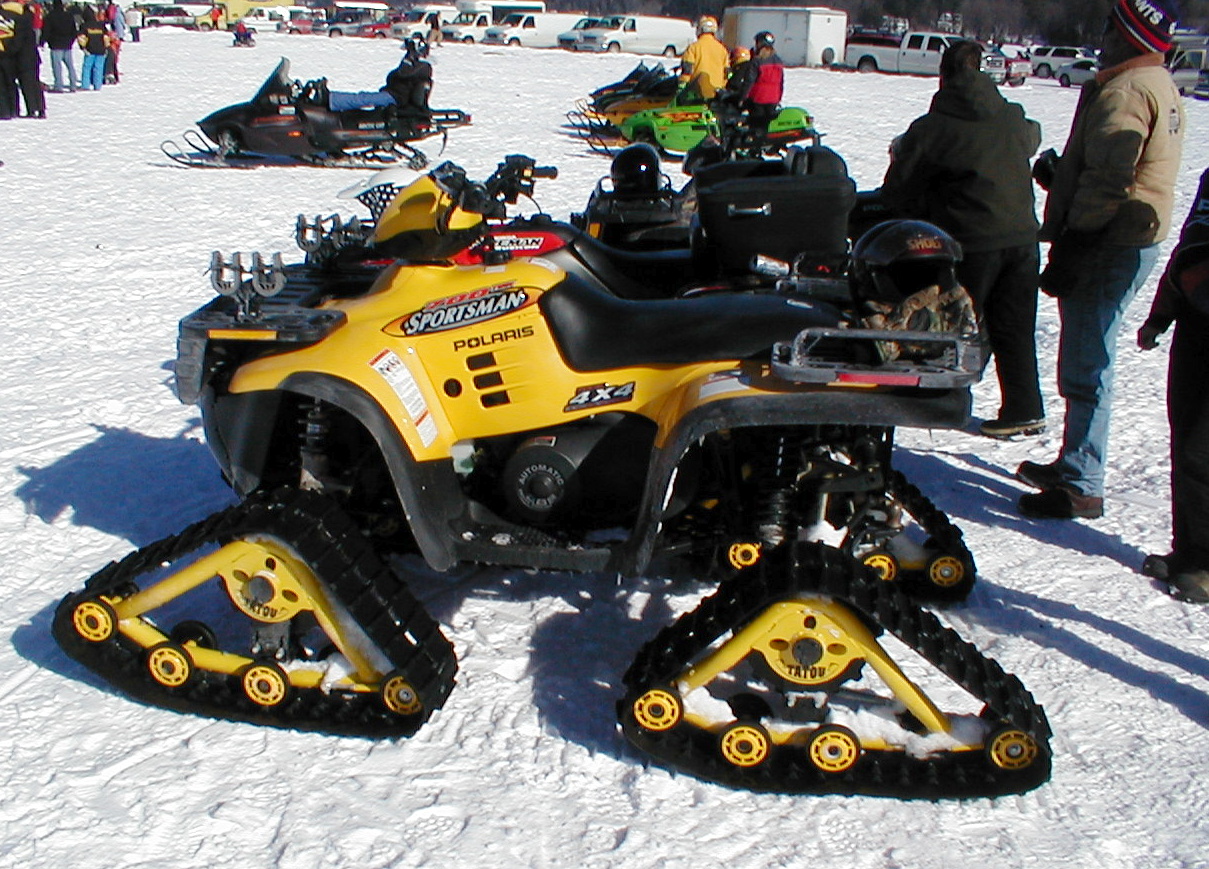 ---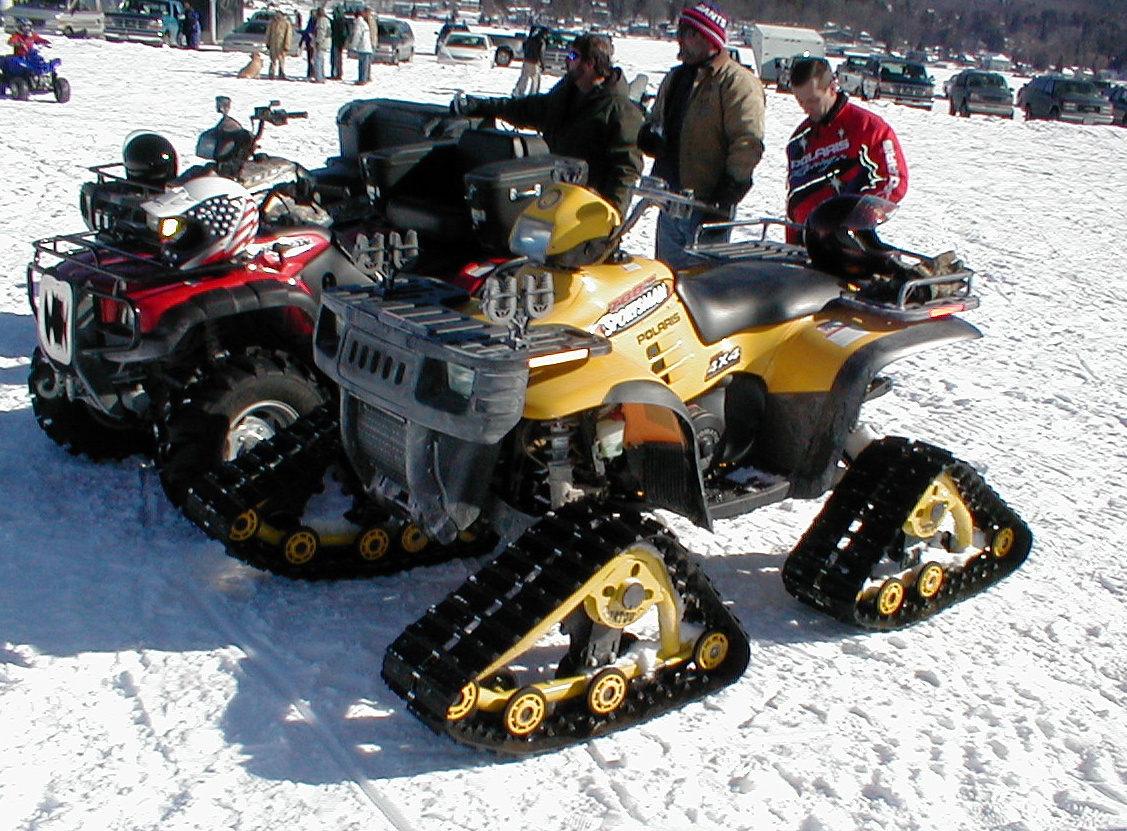 Have seen these advertised,
this looks like it could go anywhere.

---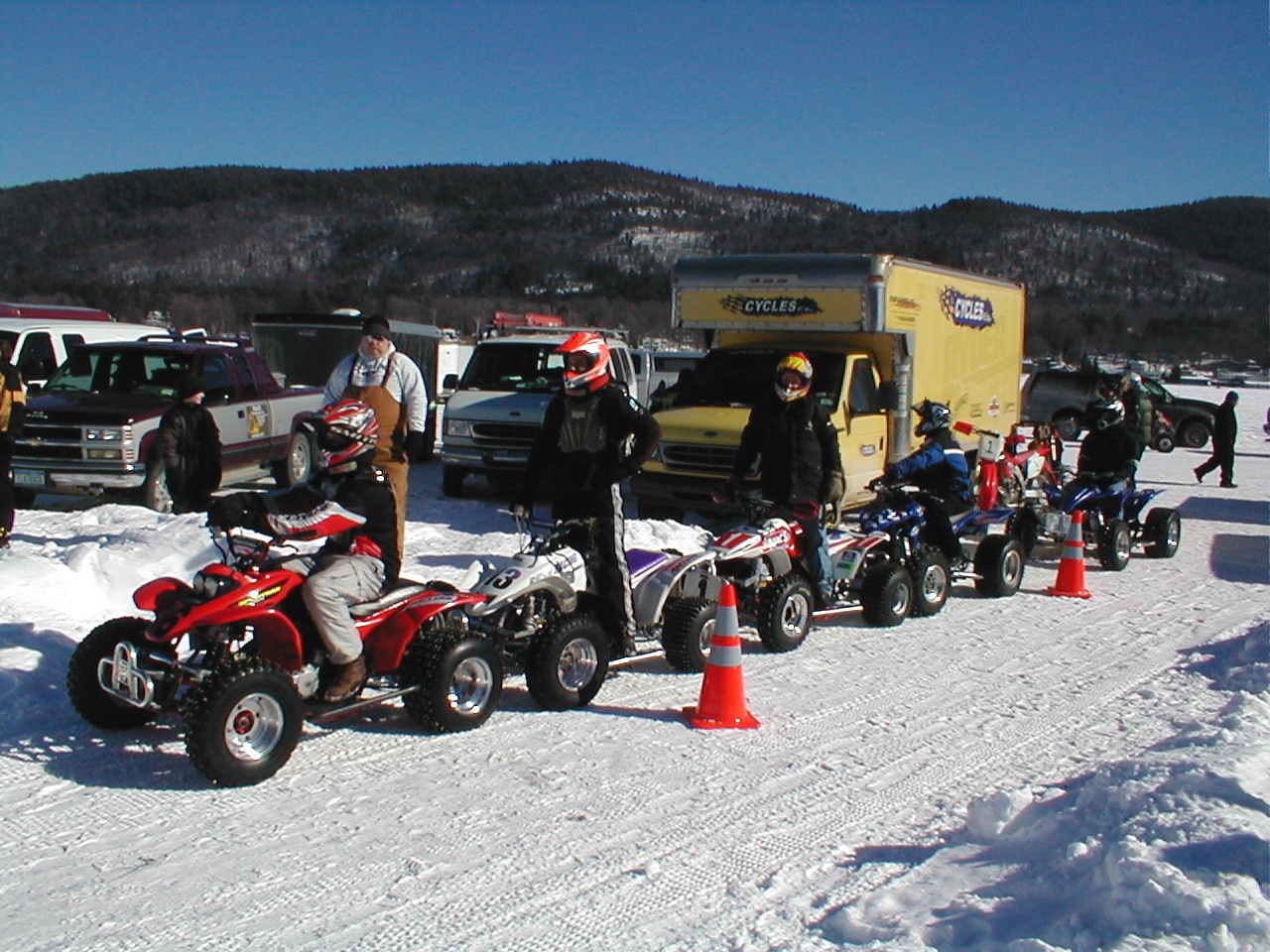 Some of the quads waiting for
their access to the race track

---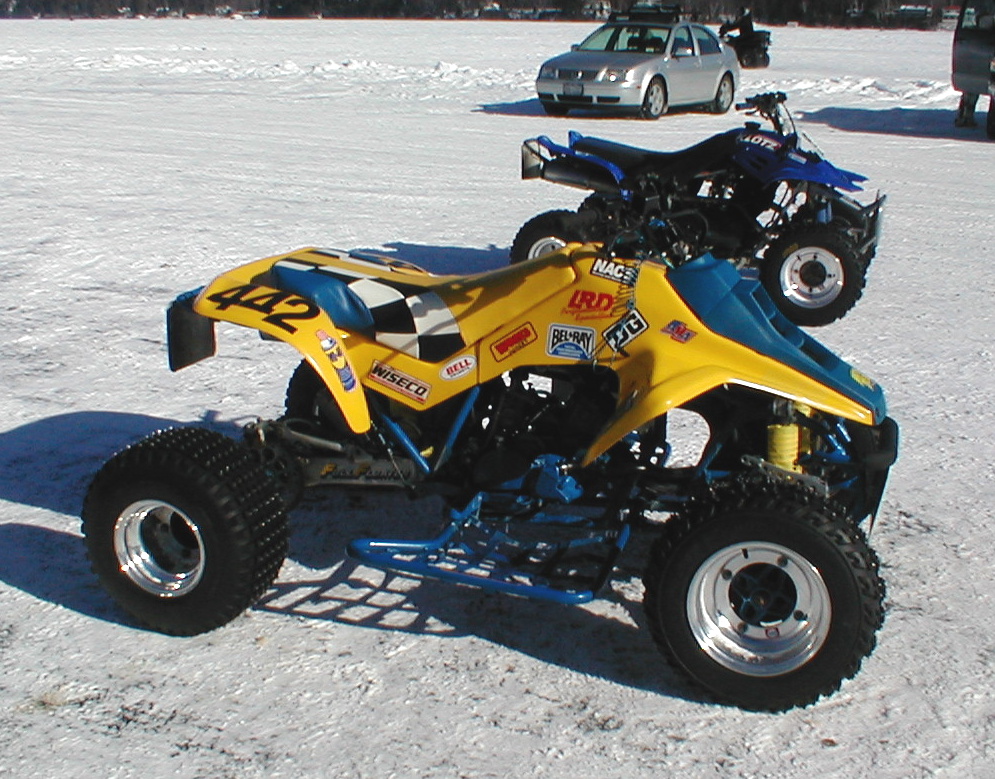 Quads are generally lowered and
studded tires added for ice racing.

---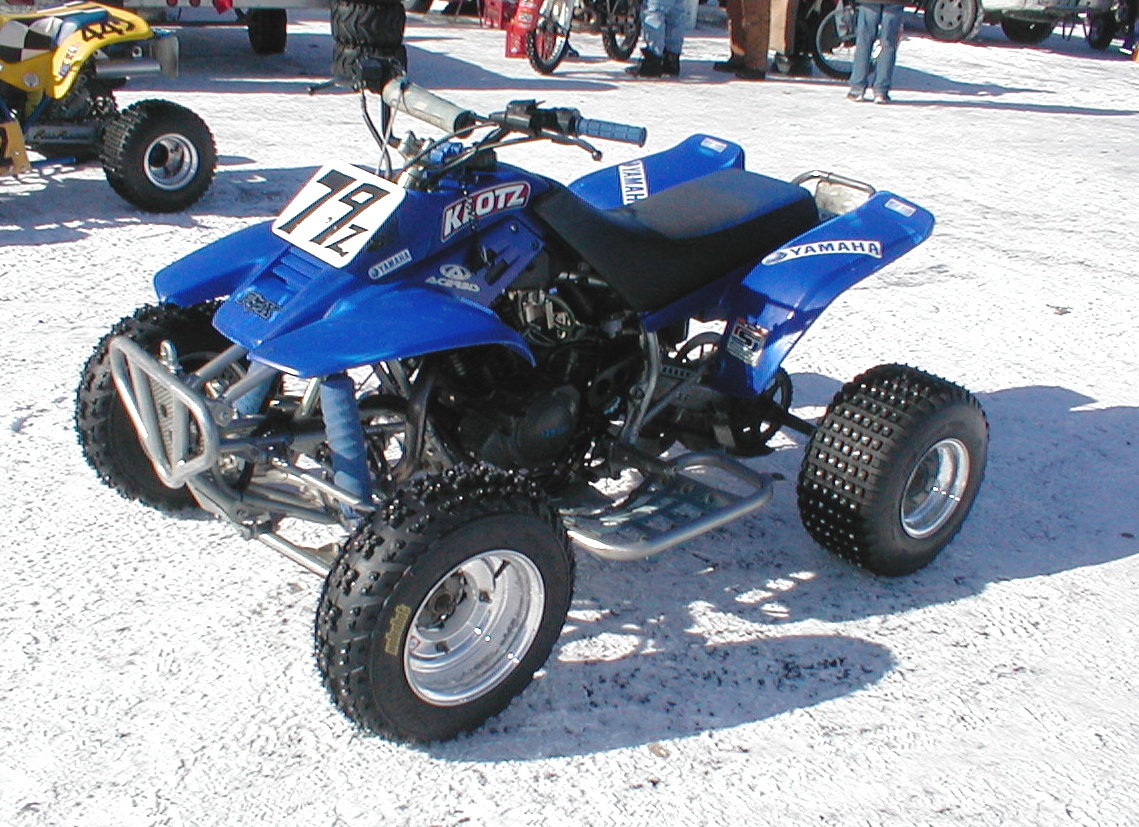 Yamaha ready to race, throttle
shut-off also required by AMA.

---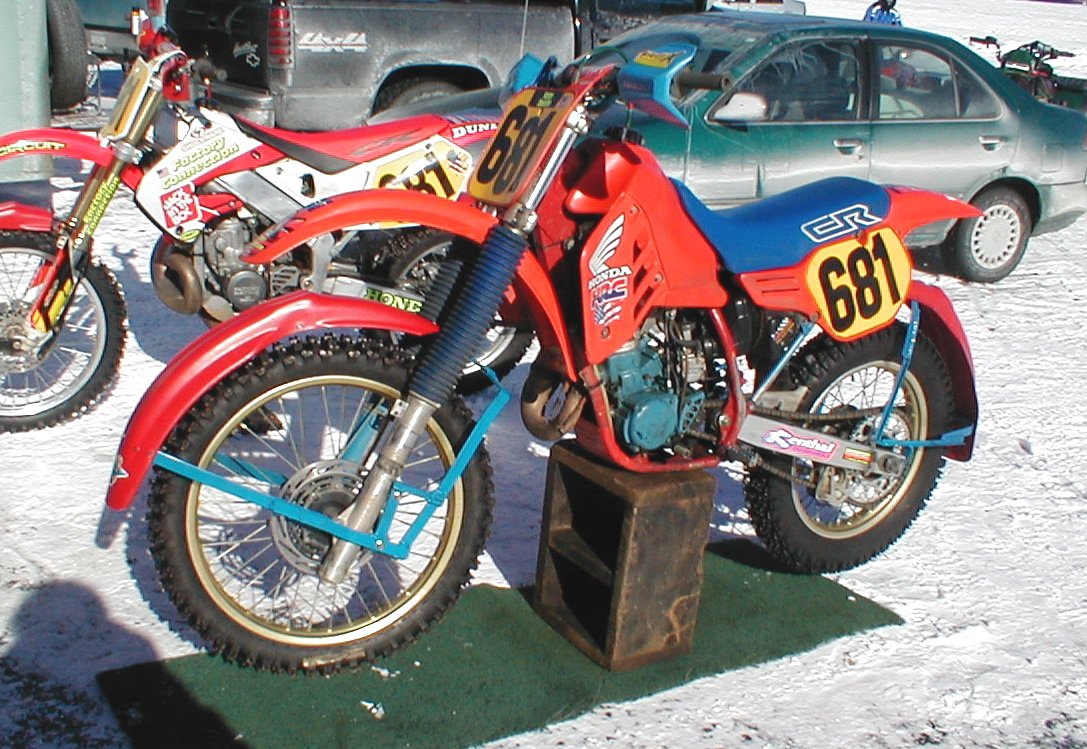 Bikes need front and back fenders,
front brake has to be removed, either
the lever or the disk. Bikes are
generally lowered, spiked tires added,
and throttle kill is mandatory.

---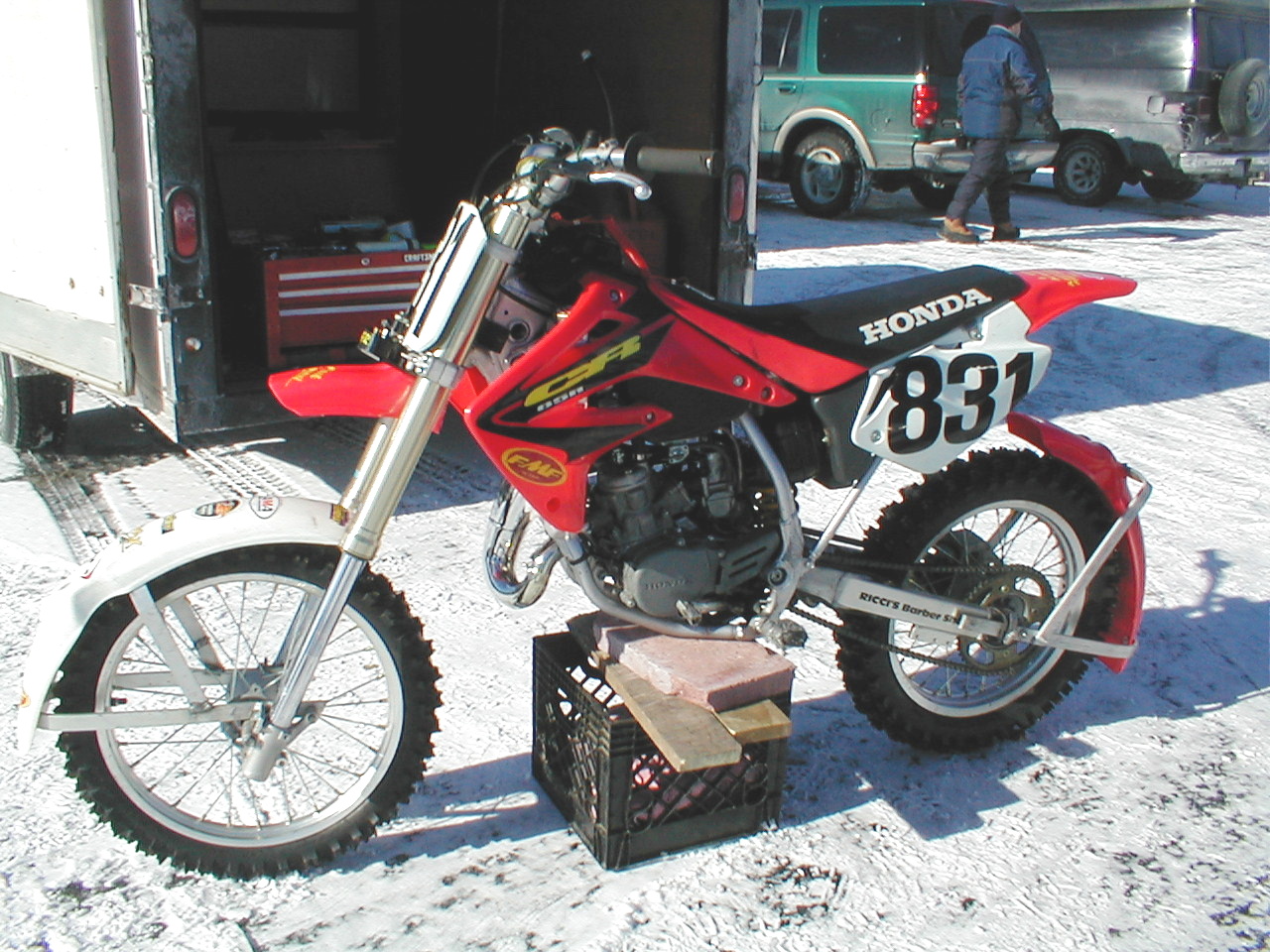 Here's a CR85 Expert in ice-race
trim. The Hondas were out in force,
and took the wins in most classes.

---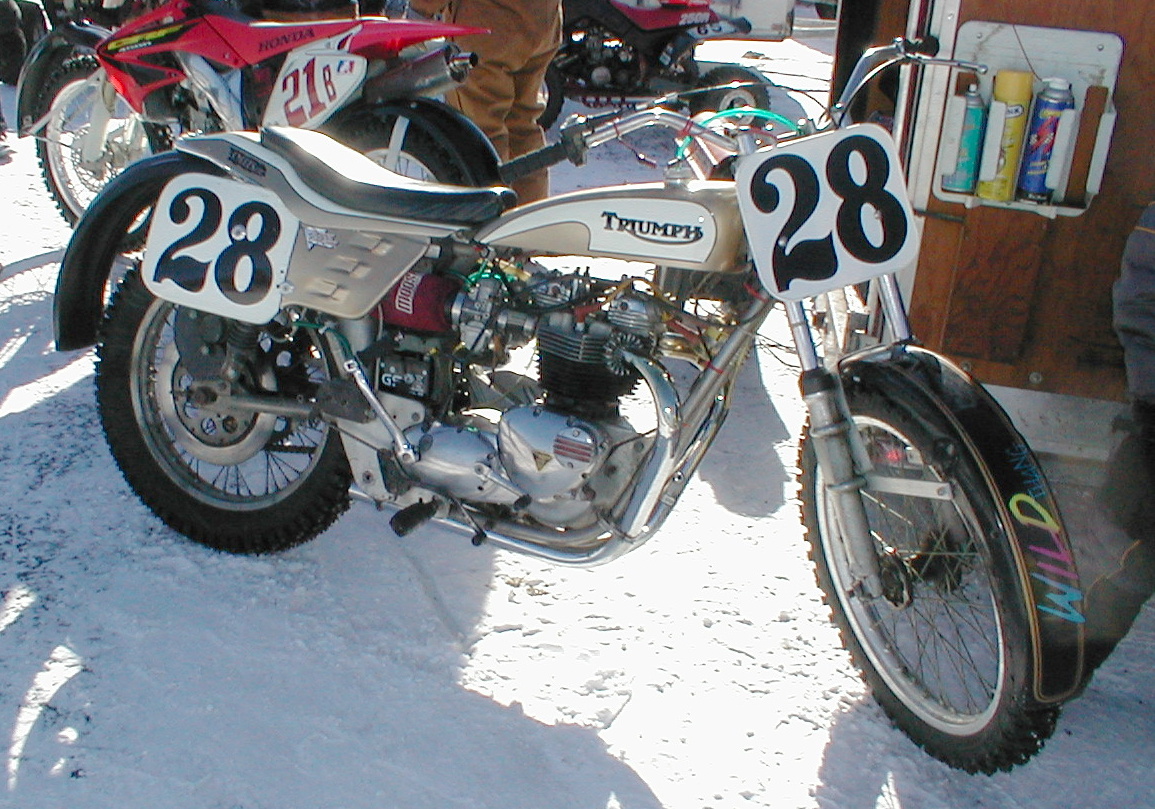 ---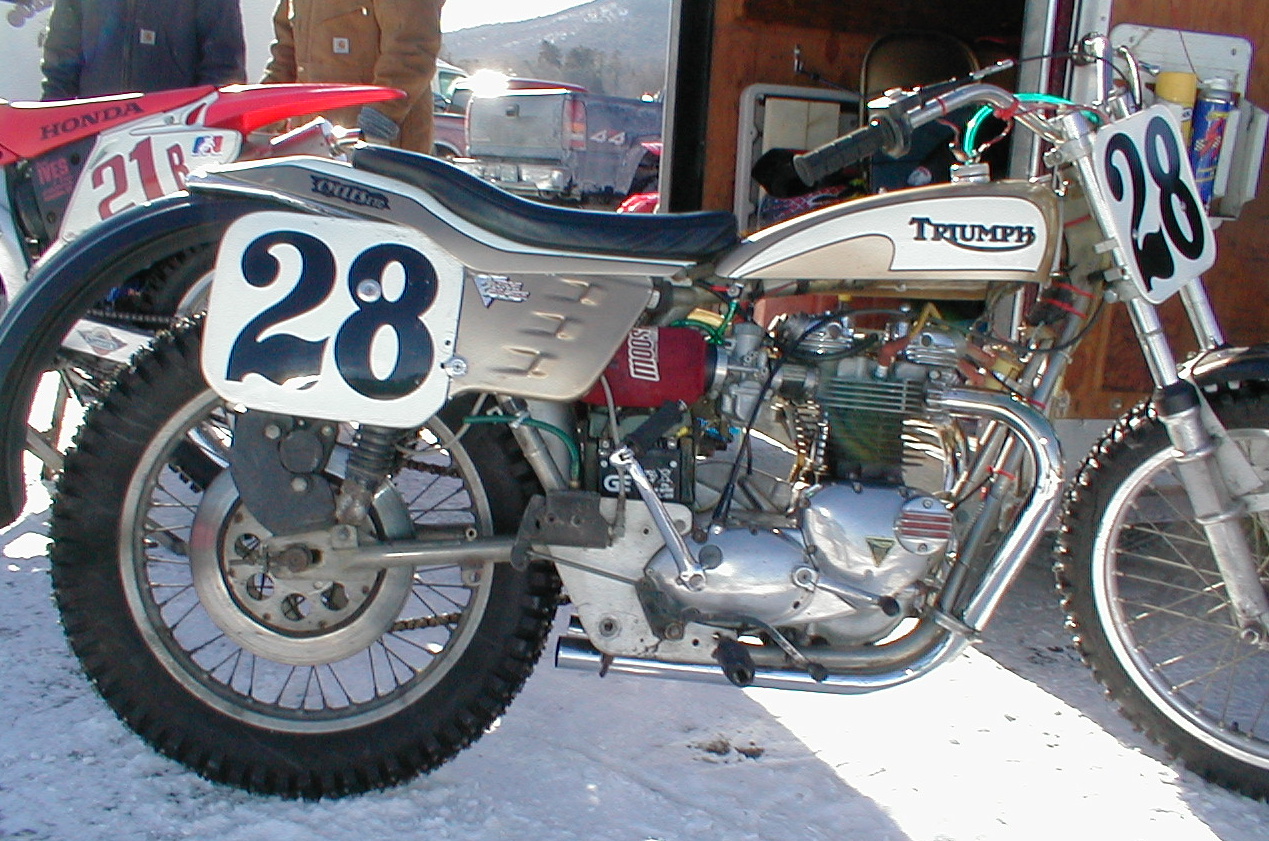 A classic Triumph ice racer, I
would have loved to hear this run.

---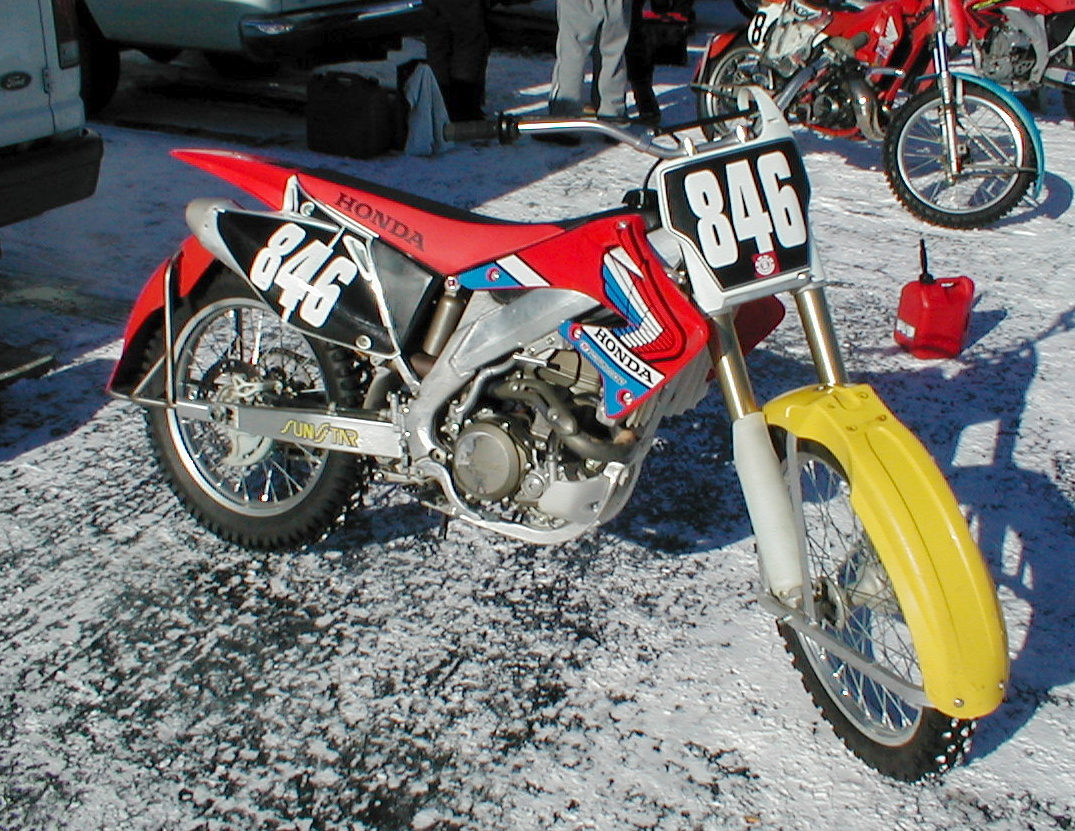 ---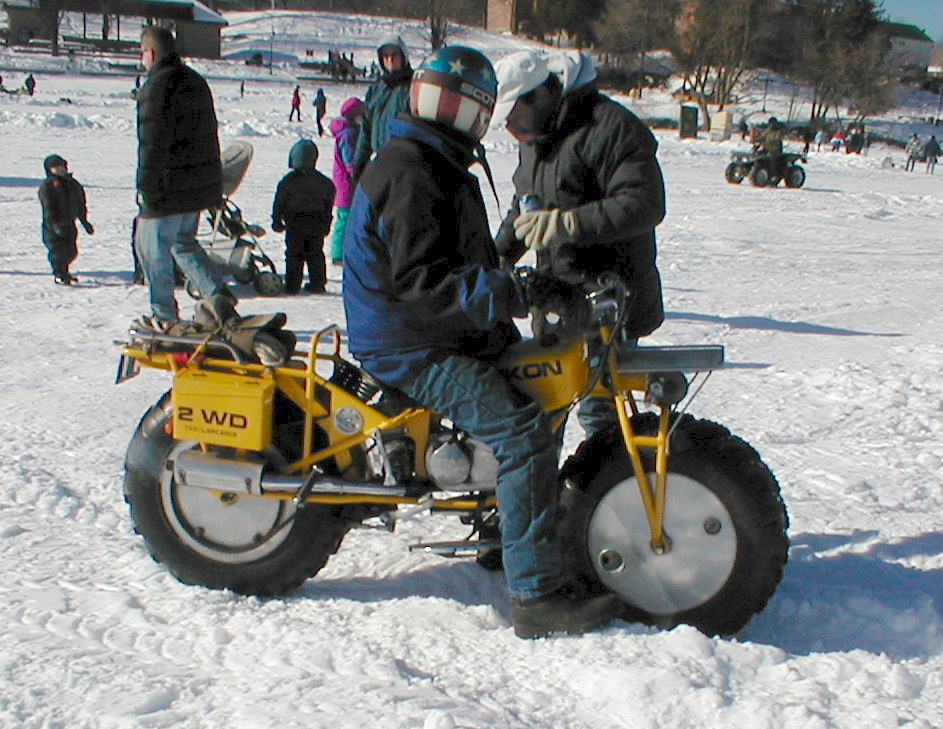 This is a Rokon 2 wheel drive cycle,
came out in the 70's I believe.
---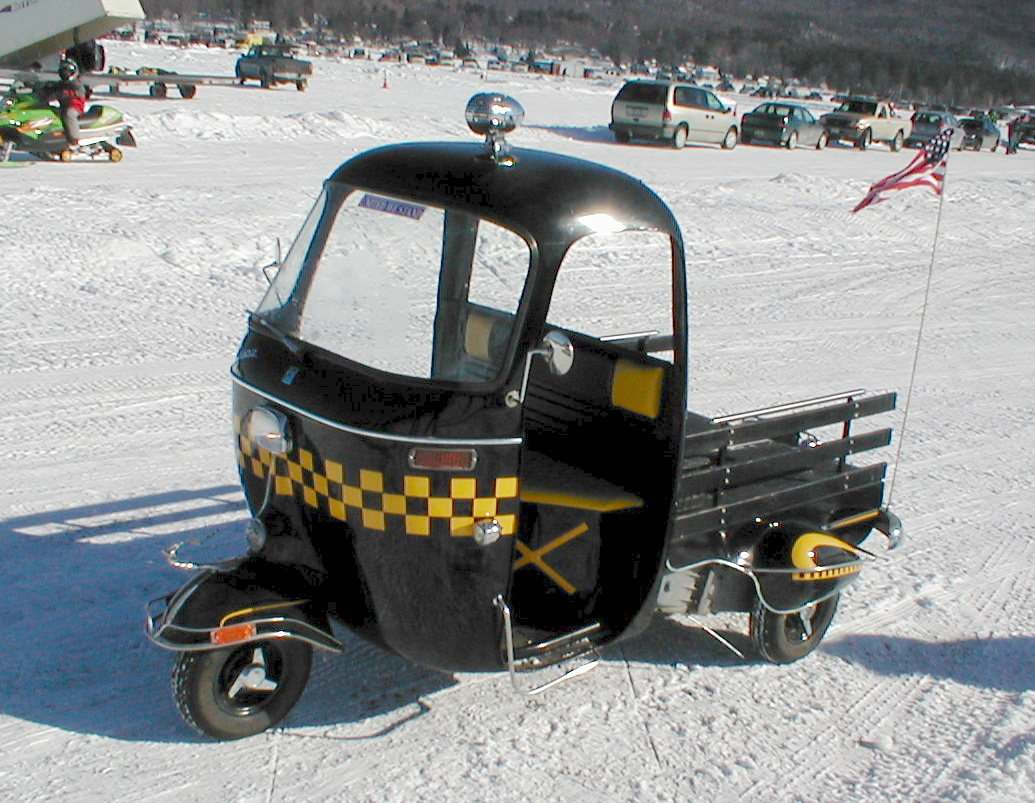 I don't know WHAT this is, may be
a Vespa of some sort, interesting
little two-stroke, had a siren on the
roof.
---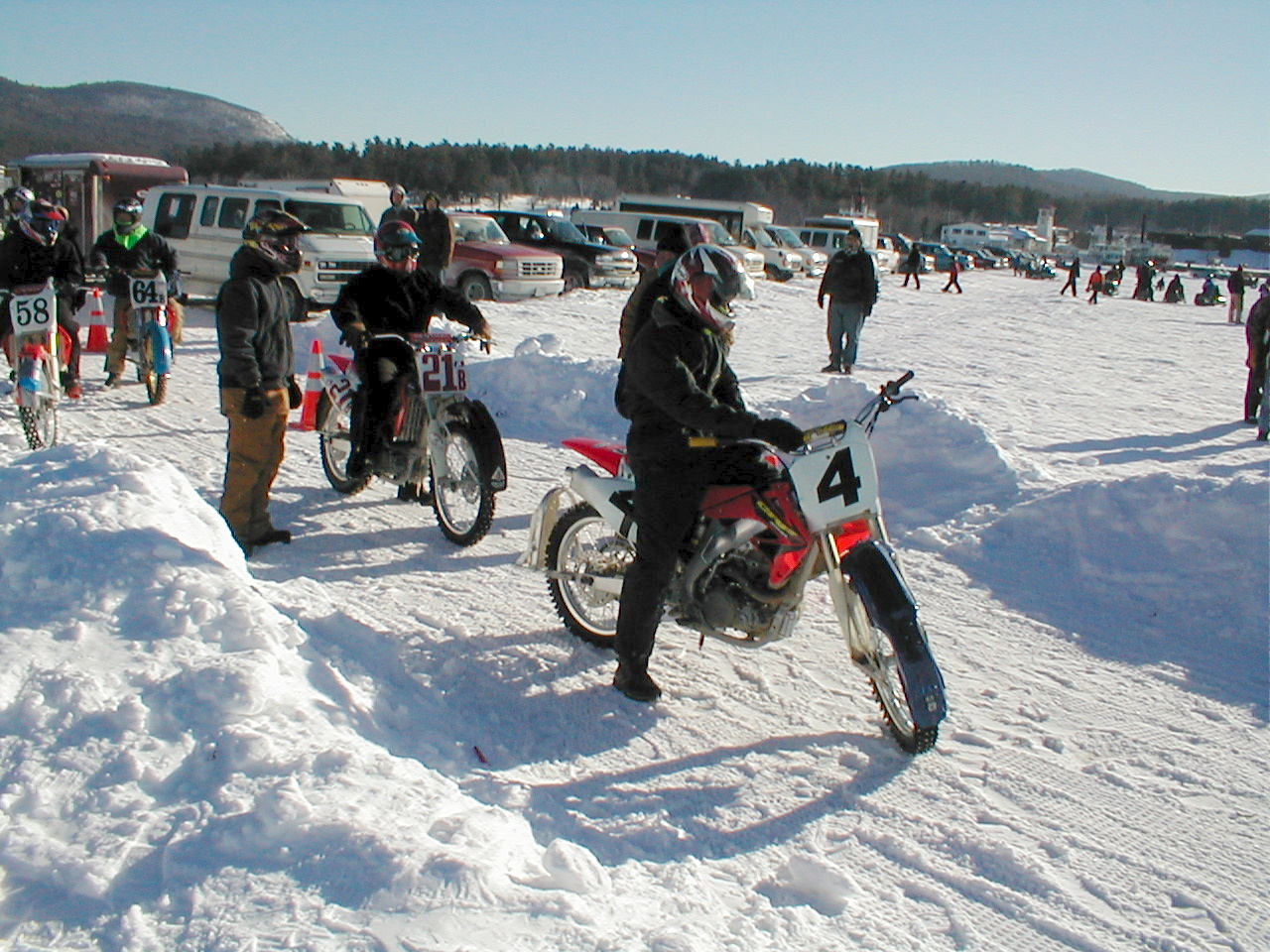 ---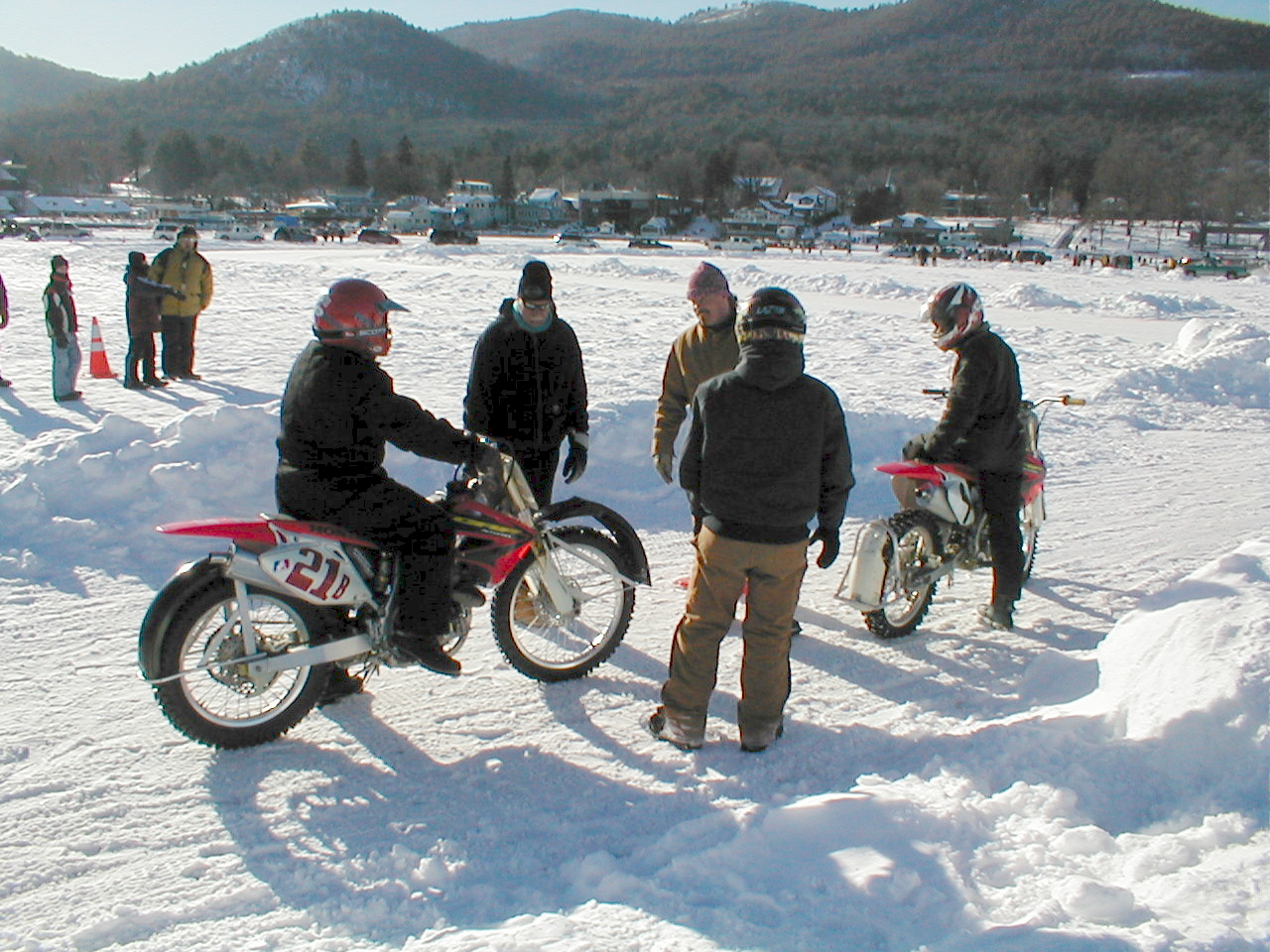 Another class waits for their
practice lap and then race.
---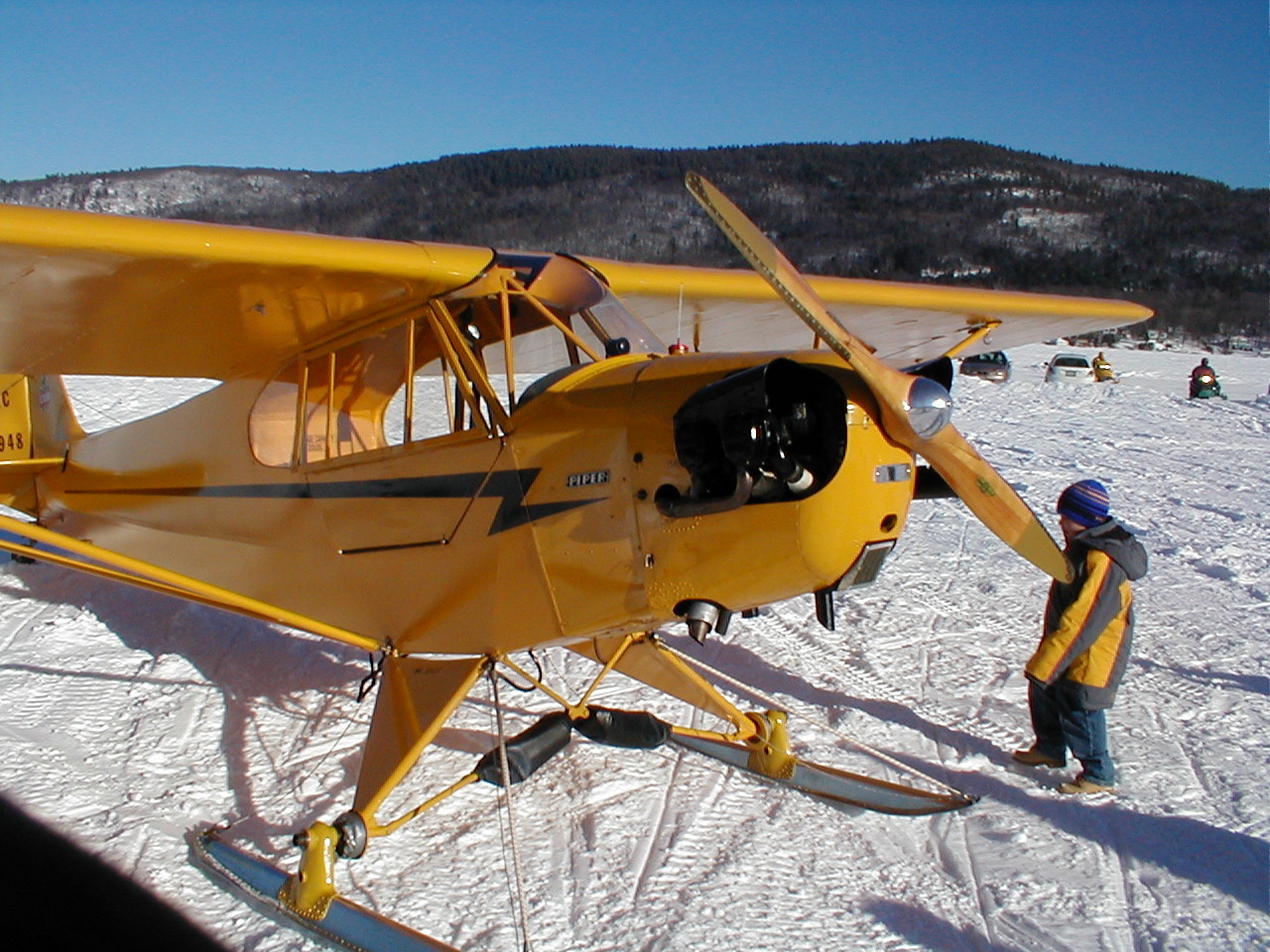 This Piper Cub was circling the lake,
then came in for a quick landing.
---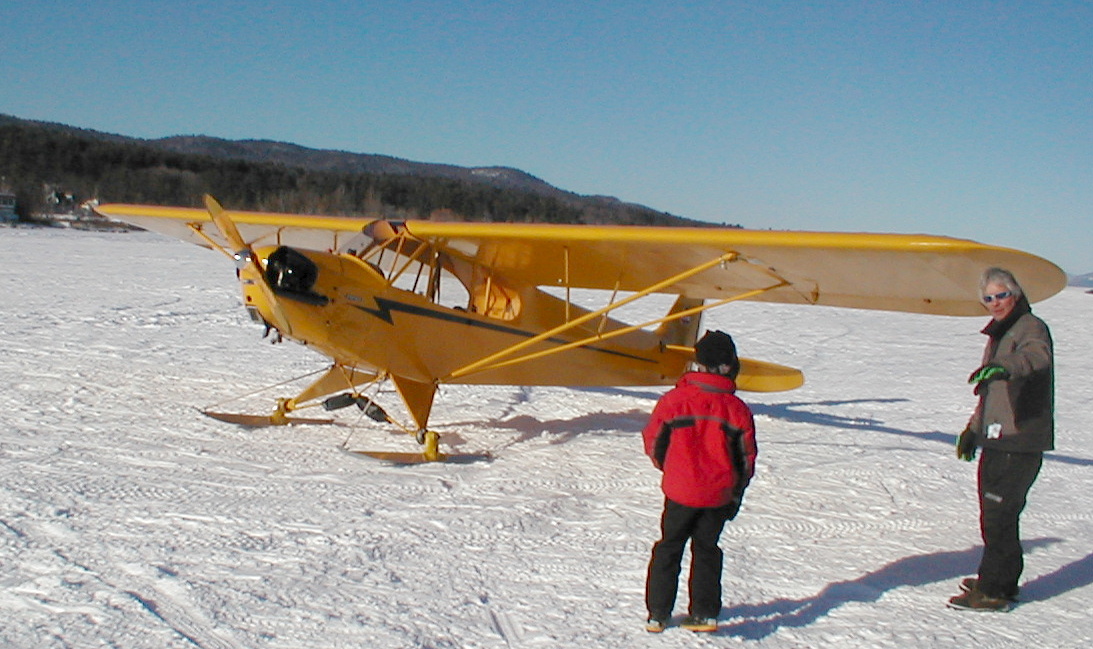 Fitted with skis, it's all ready
for a snow or ice landing.
---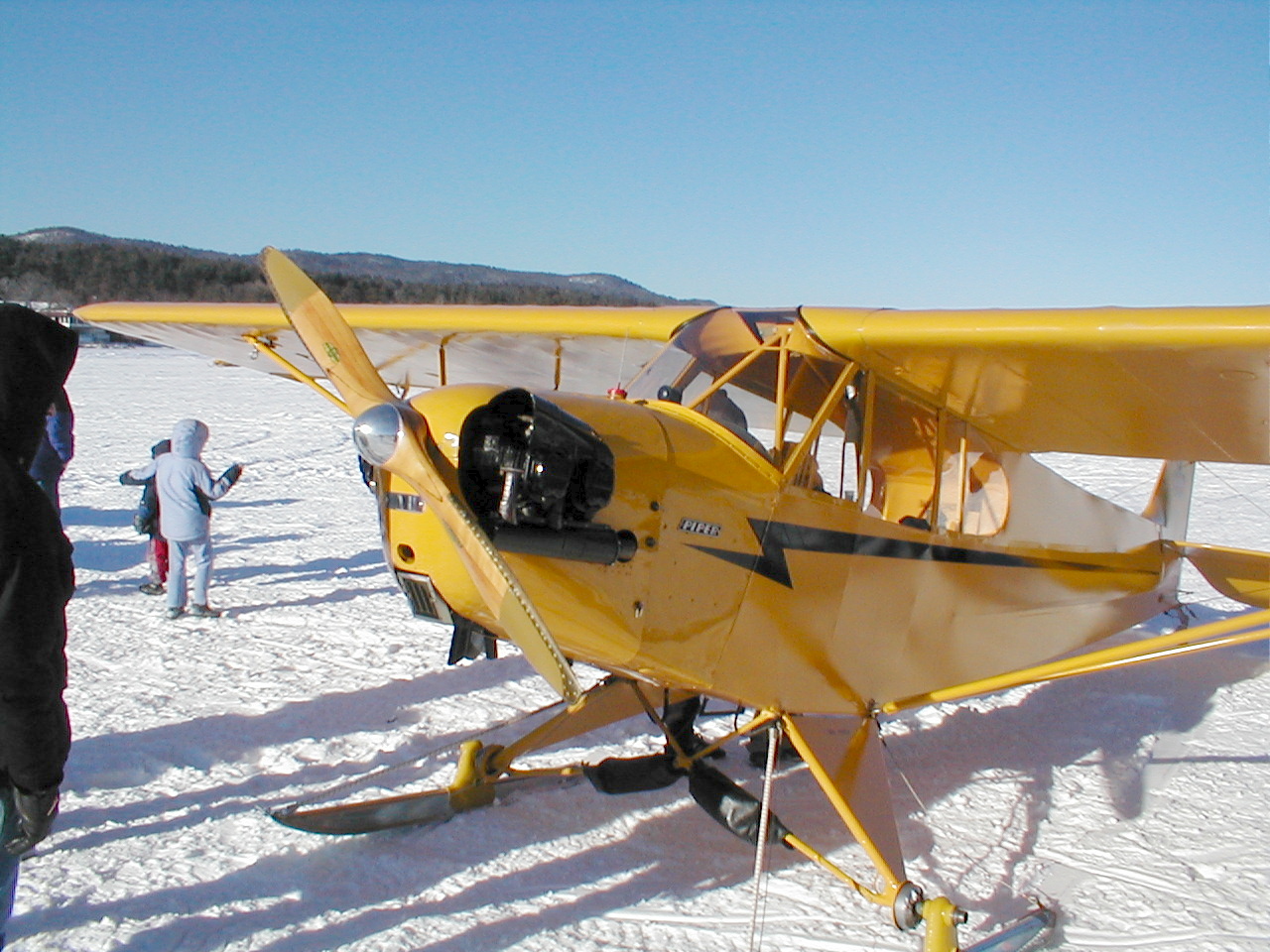 The plane got into the air
easily at about 40 or 50 MPH.
---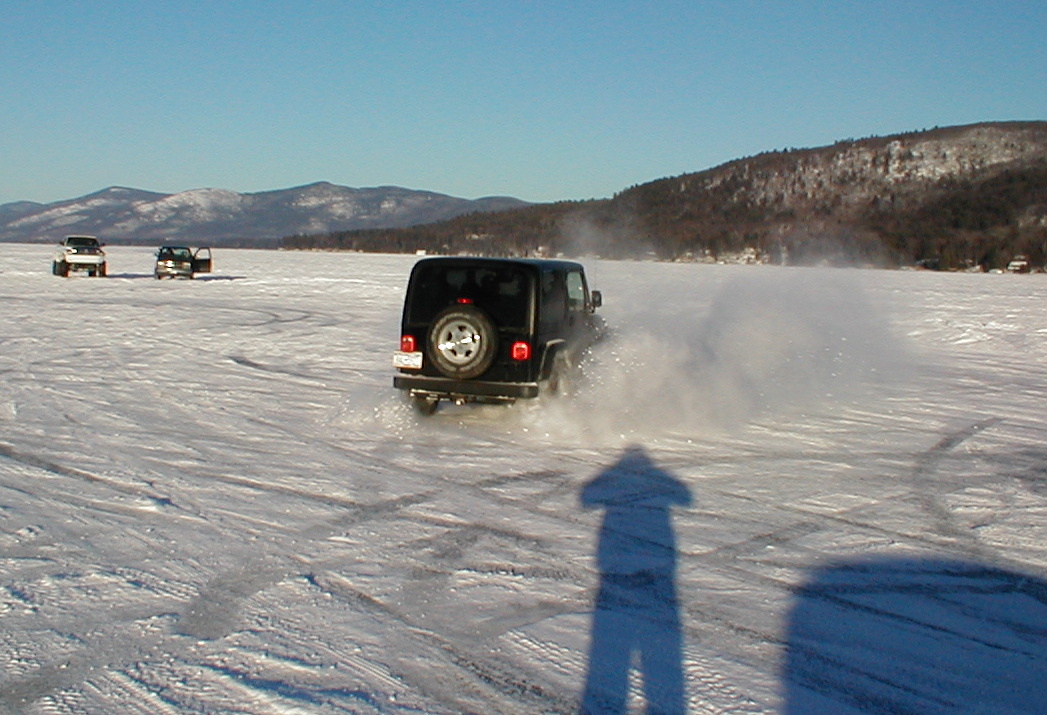 Friends of Brian's were driving this
Jeep, lots of crazy stuff on the ice
later in the day.
---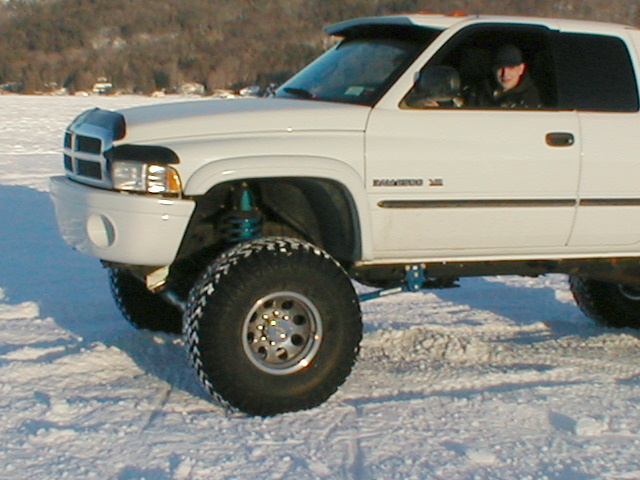 This Dodge was nice, some engine
work included, it's a big truck.
---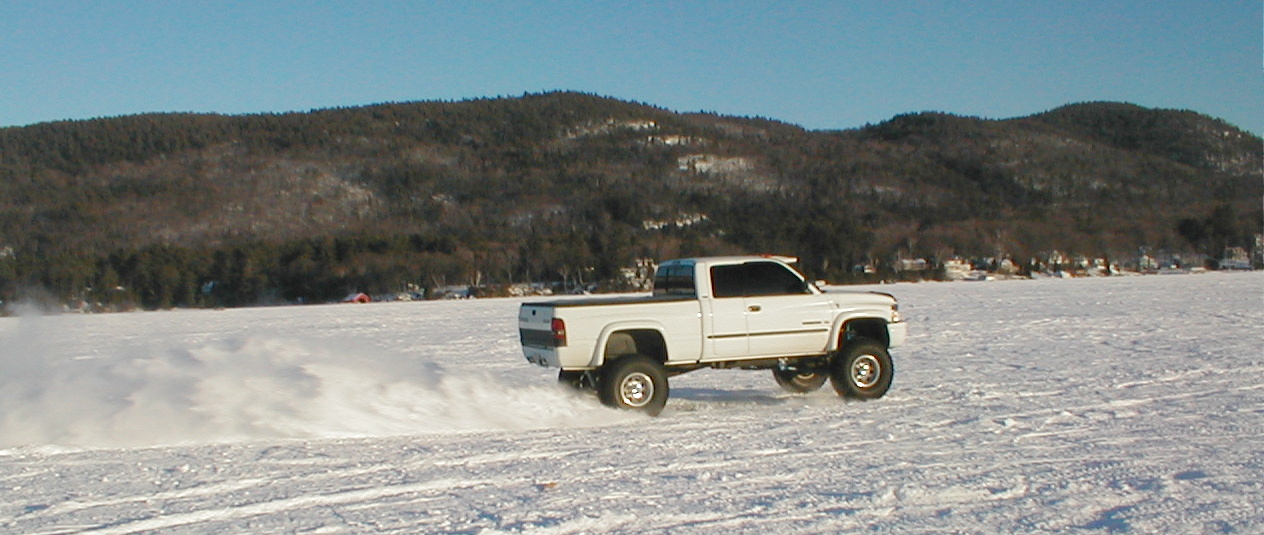 ---

In 2 wheel drive, they were
getting some serious snow roosts
from the back tires.
---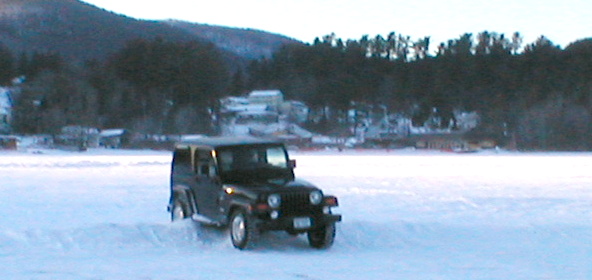 ---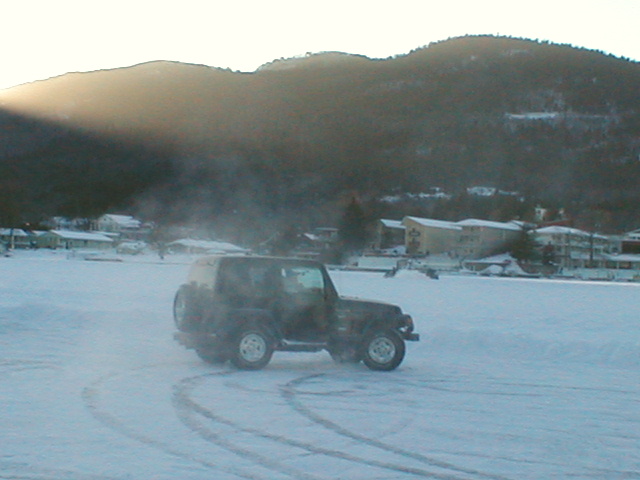 The Jeep got some air
on a few of the snow jumps.
---
Return