Summer Nationals 2004!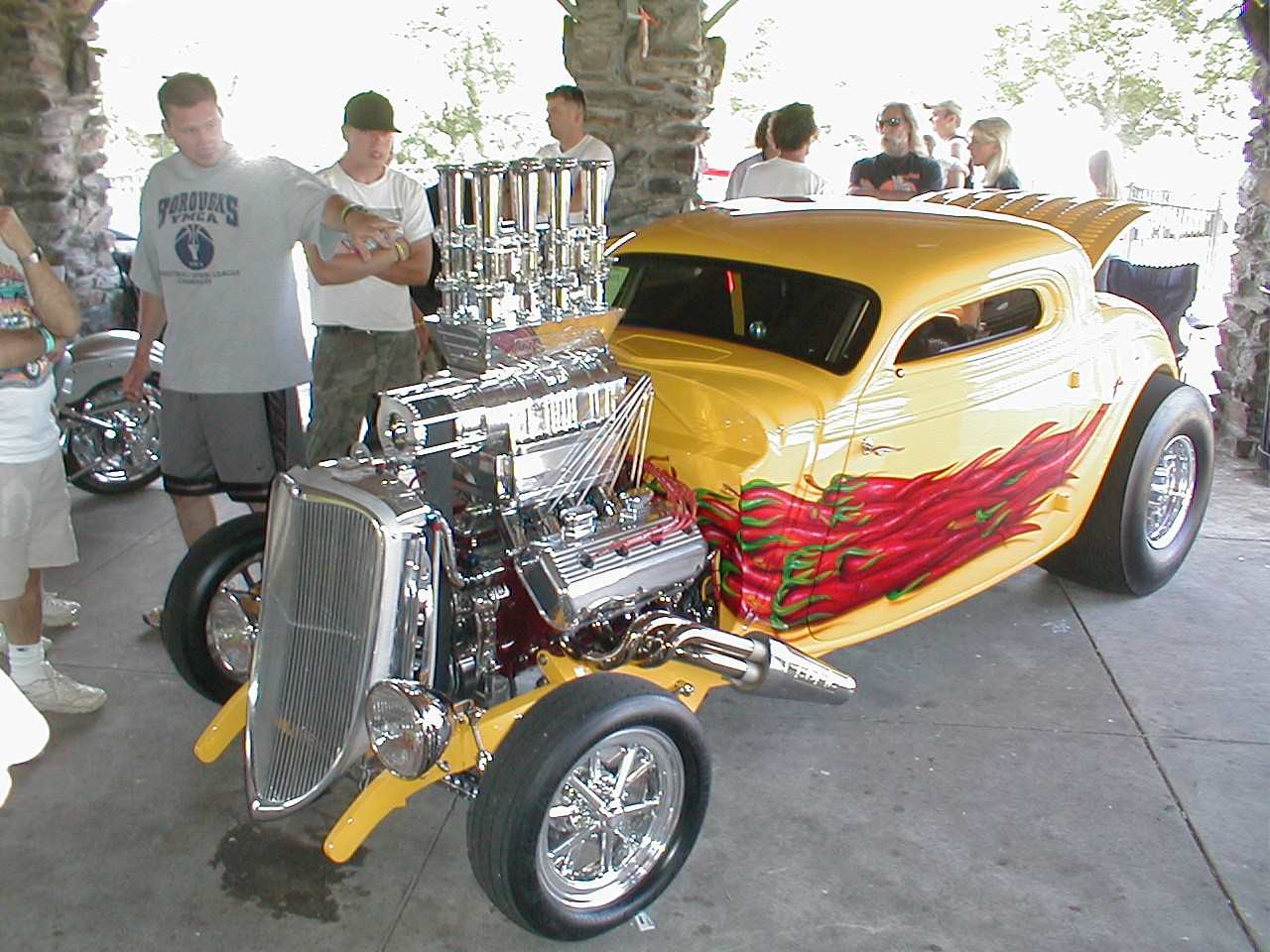 Awesome coupe, those velocity stacks are more for show than go.
---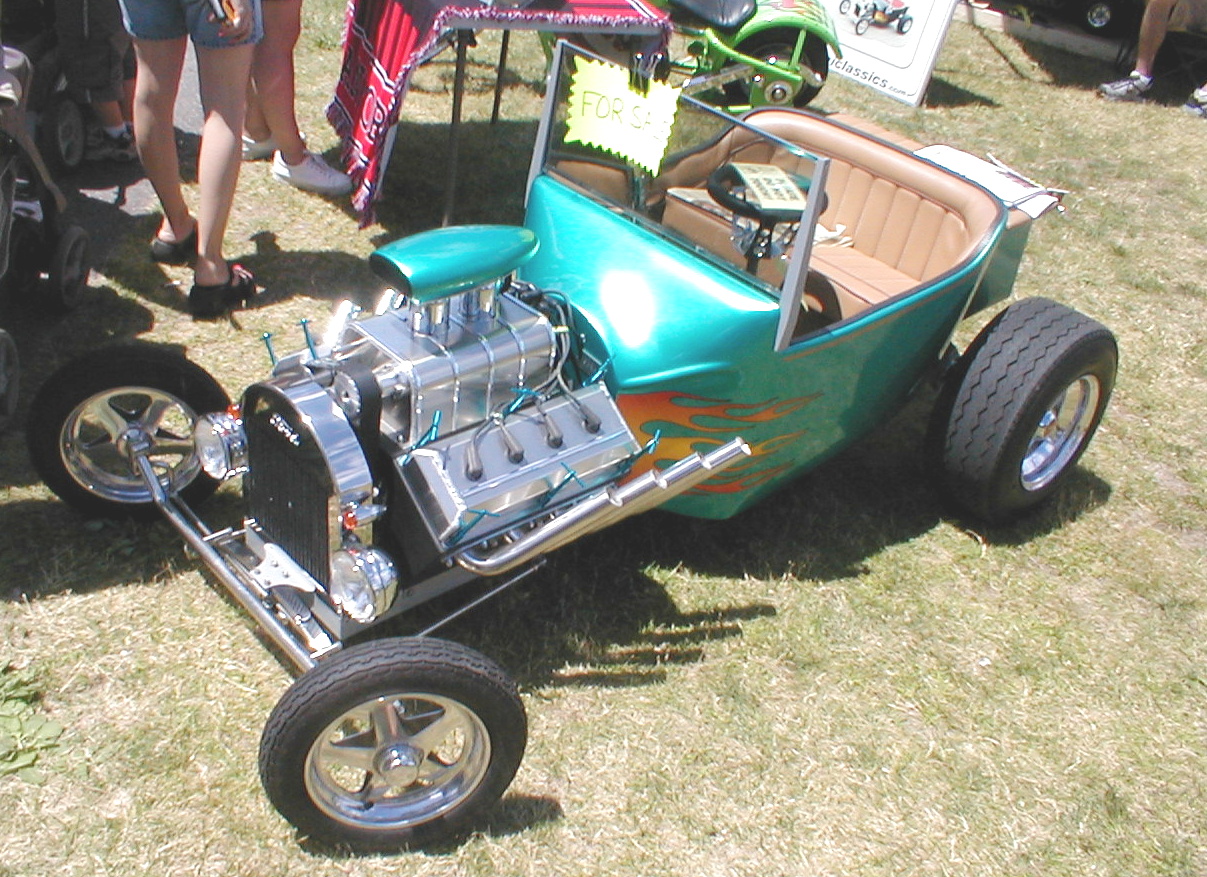 This T-Bucket is for real, only half size, and a go-kart engine.

---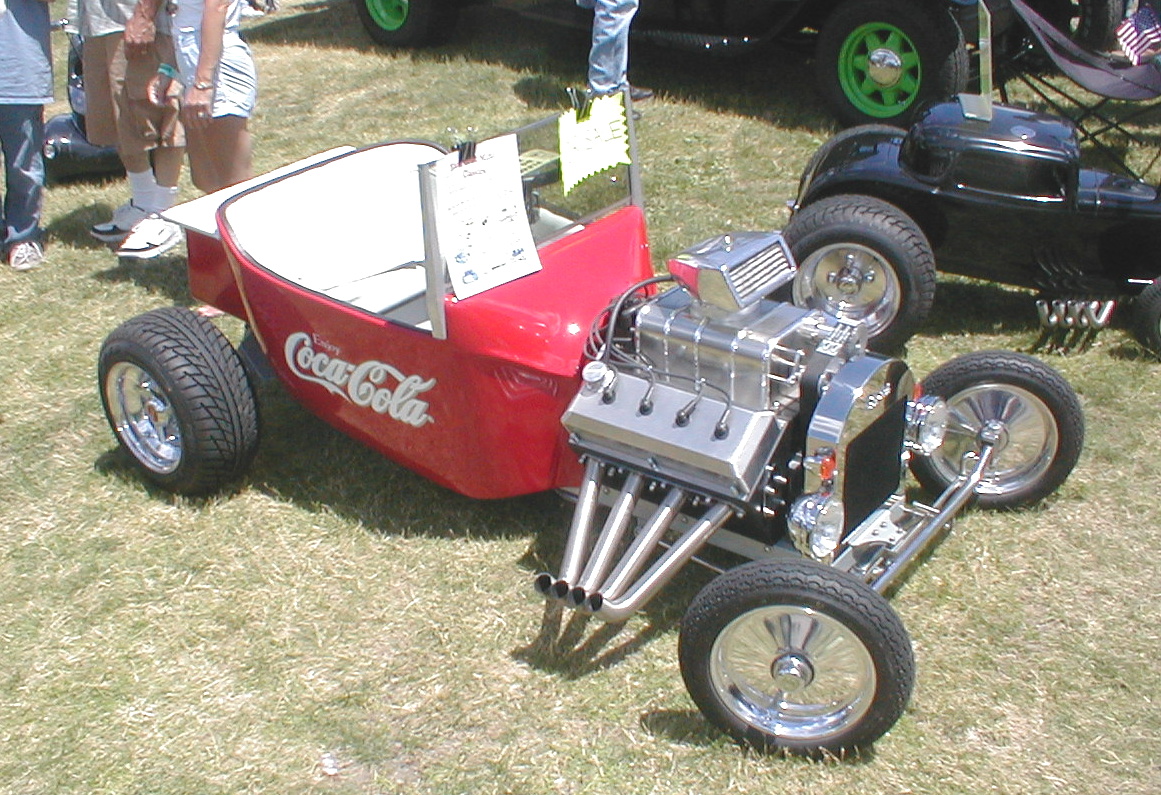 ---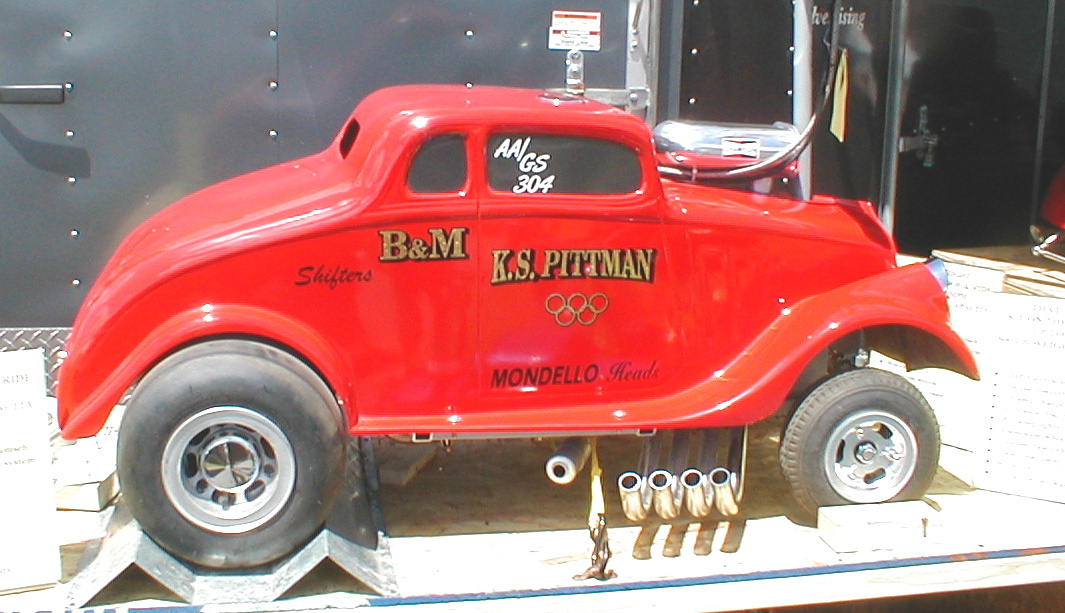 Another mini-rod, you sit on the roof and hold onto
the steering wheel sticking up through the hood.

---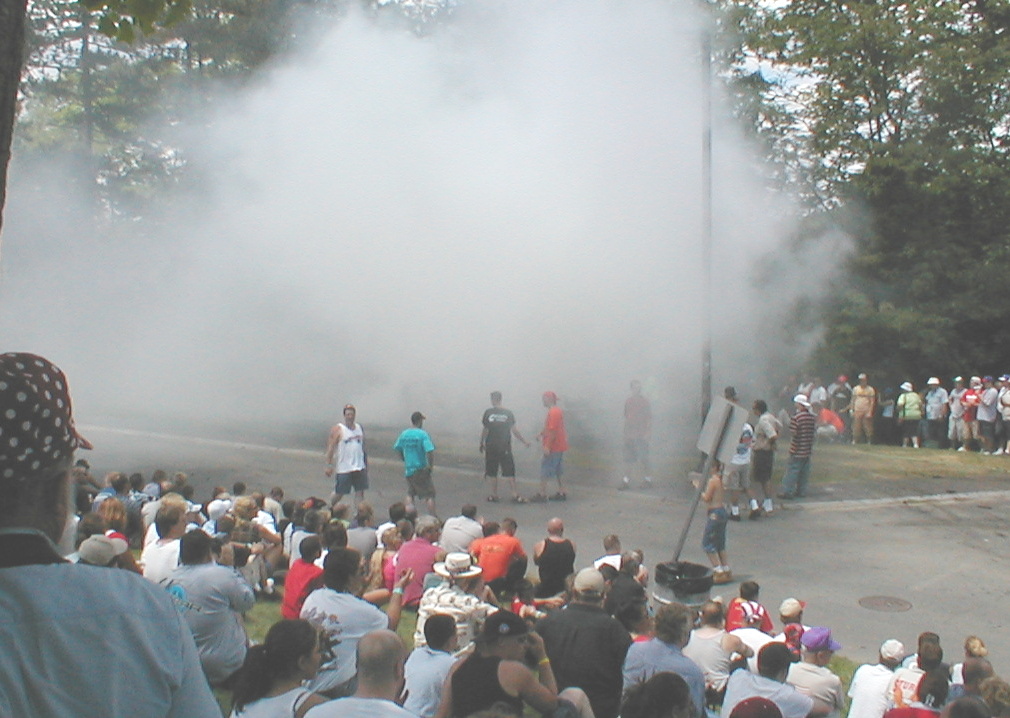 Somewhere in the smoke, there's a car

---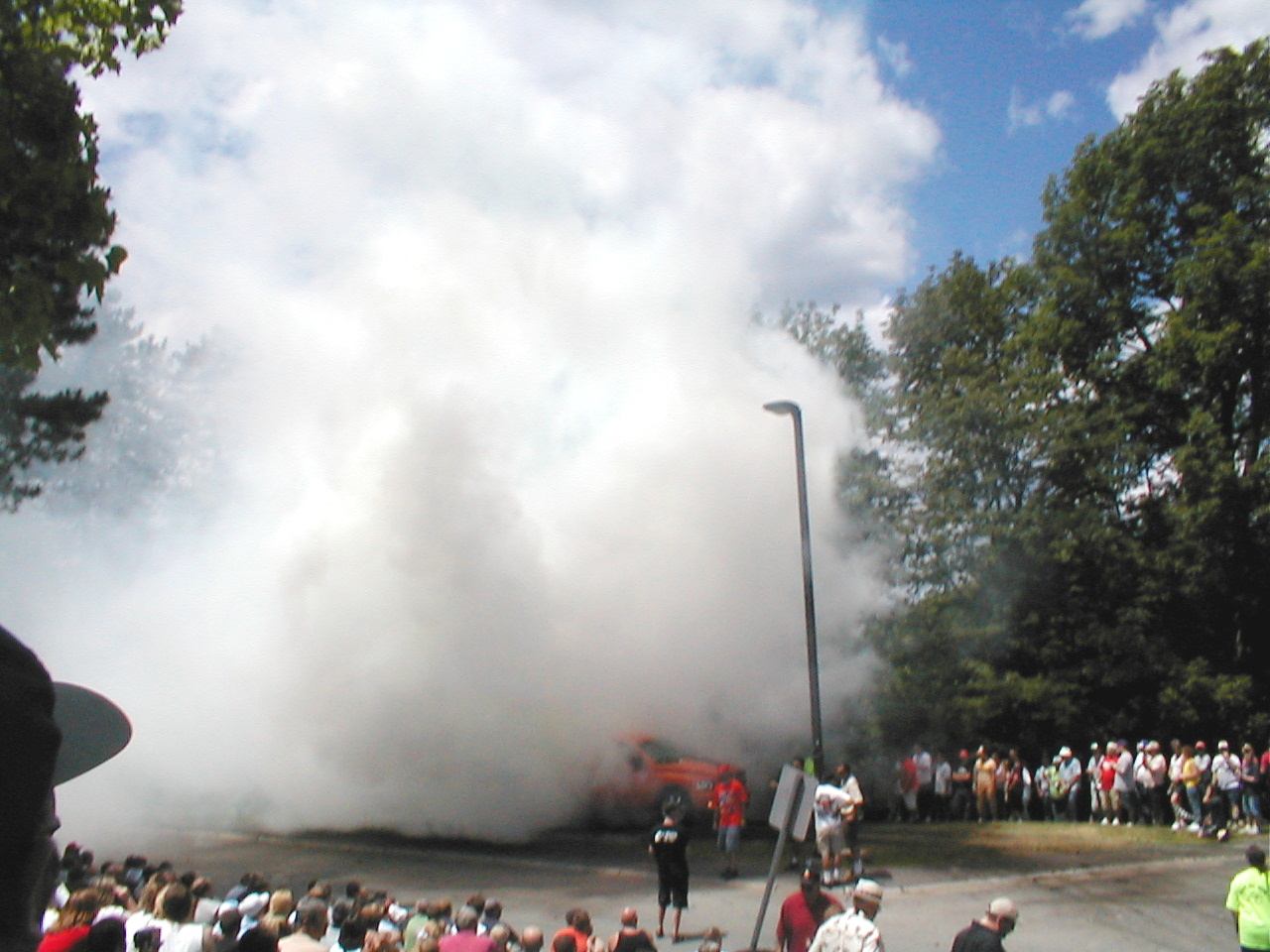 Take 1 '04 Dodge Ram 1500, place on concrete pad, apply gas, and the result
is LOTS of smoke. This one was a favorite, it DID have a Hemi.

---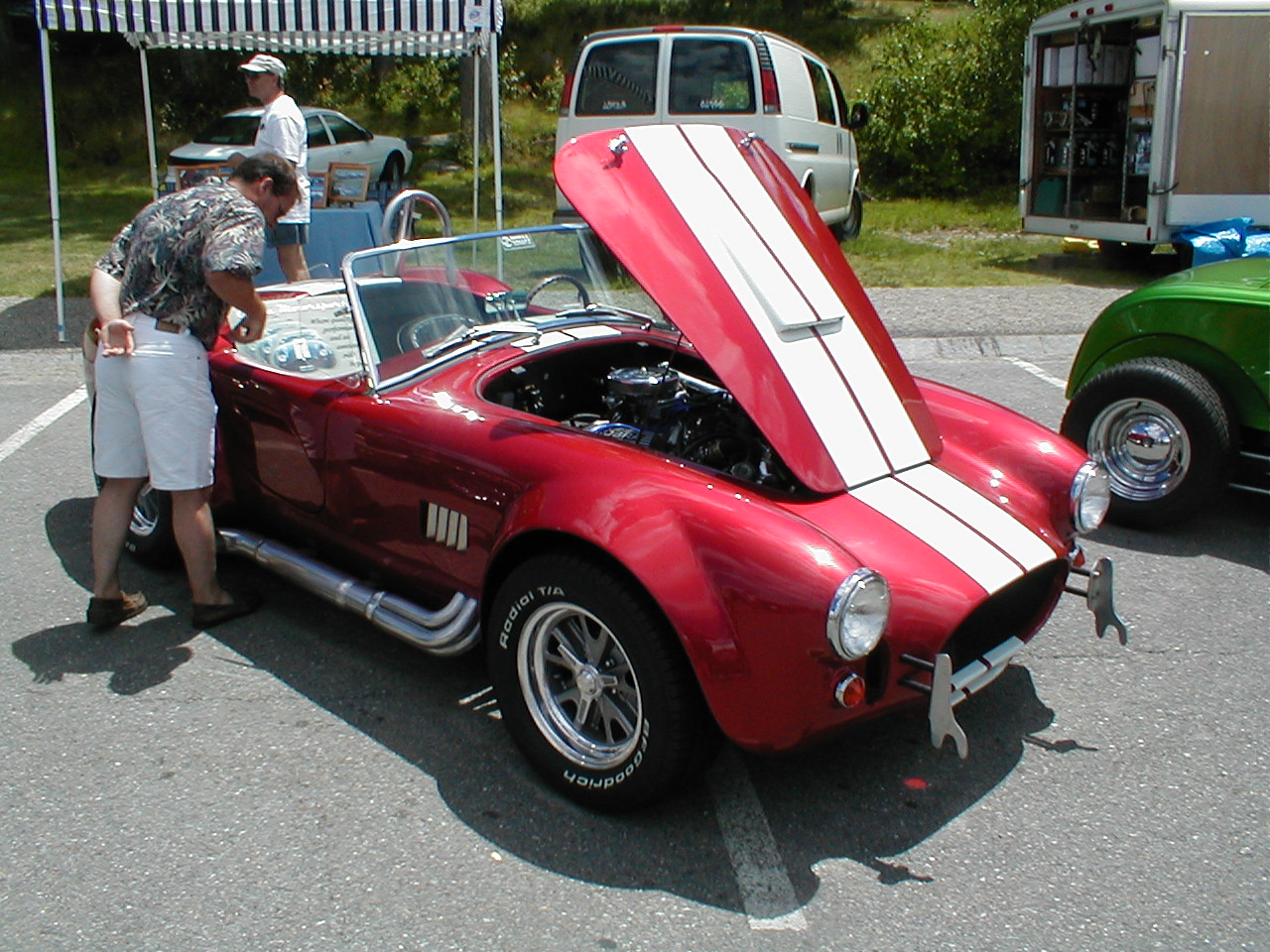 Lots on nice replicars around, this Cobra was as nice as they come.

---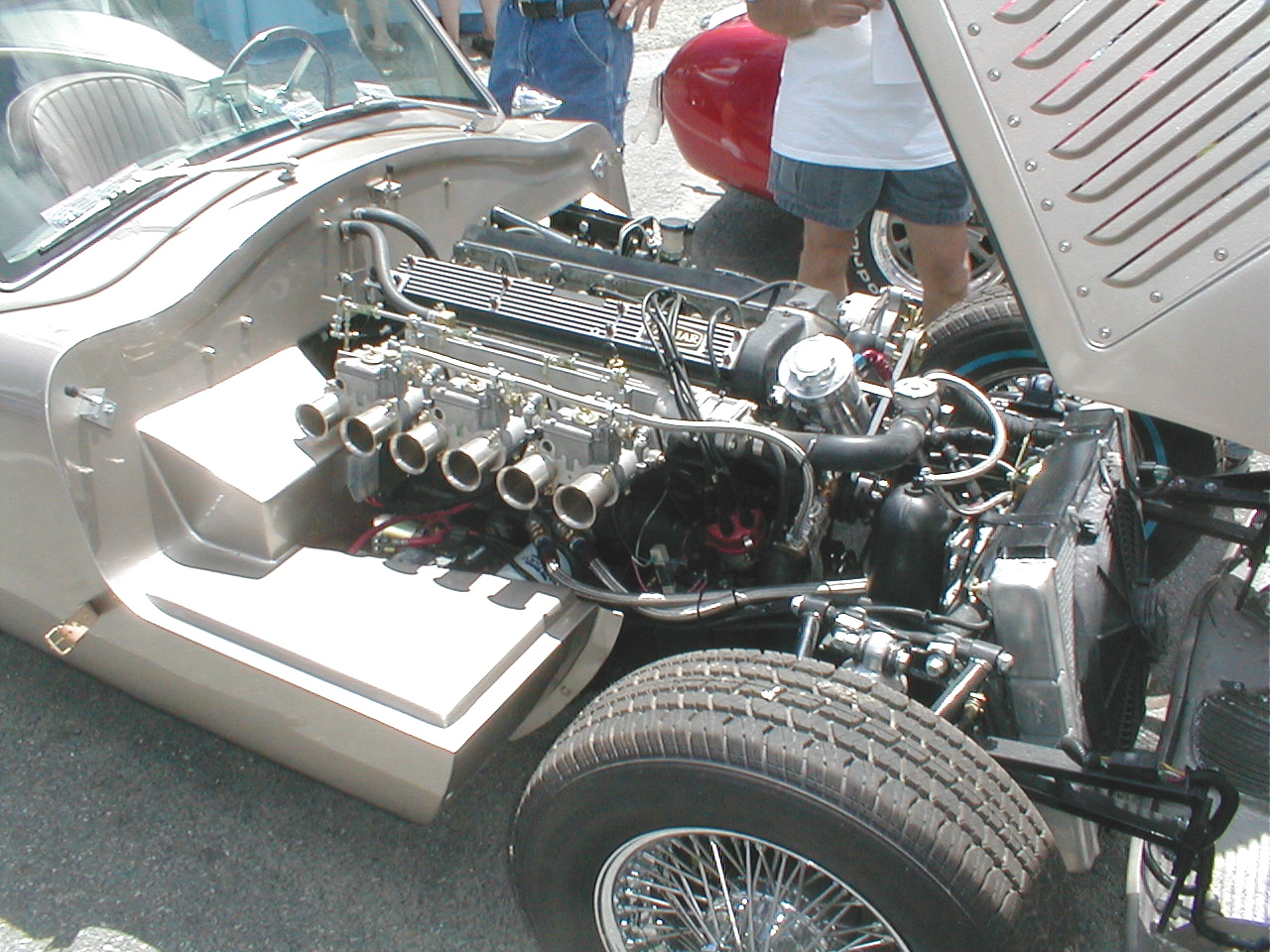 This Jaguar XK-SS replicar was amazing. This is one of the most
collectable later model Jaguars (only a few were built), and this
one used an original V12 motor, and added improved handling,
electrics and most of all - it will not rust!

---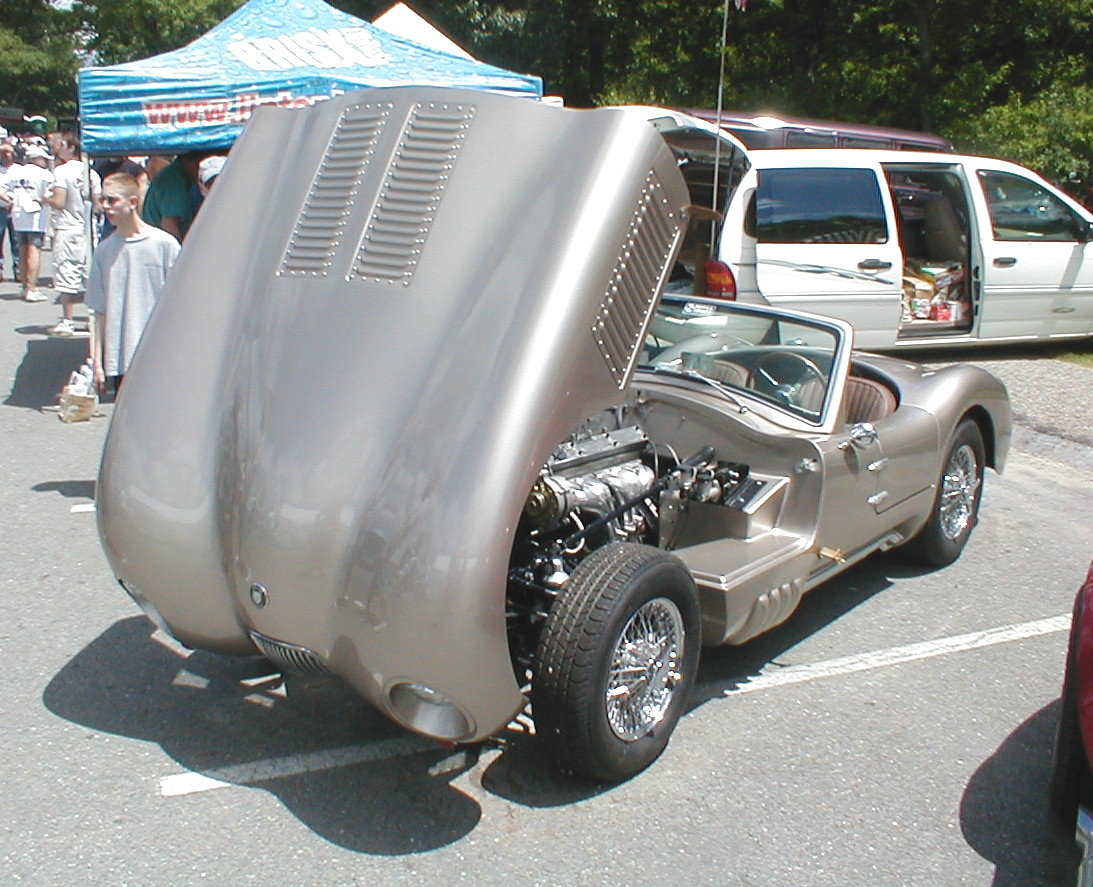 ---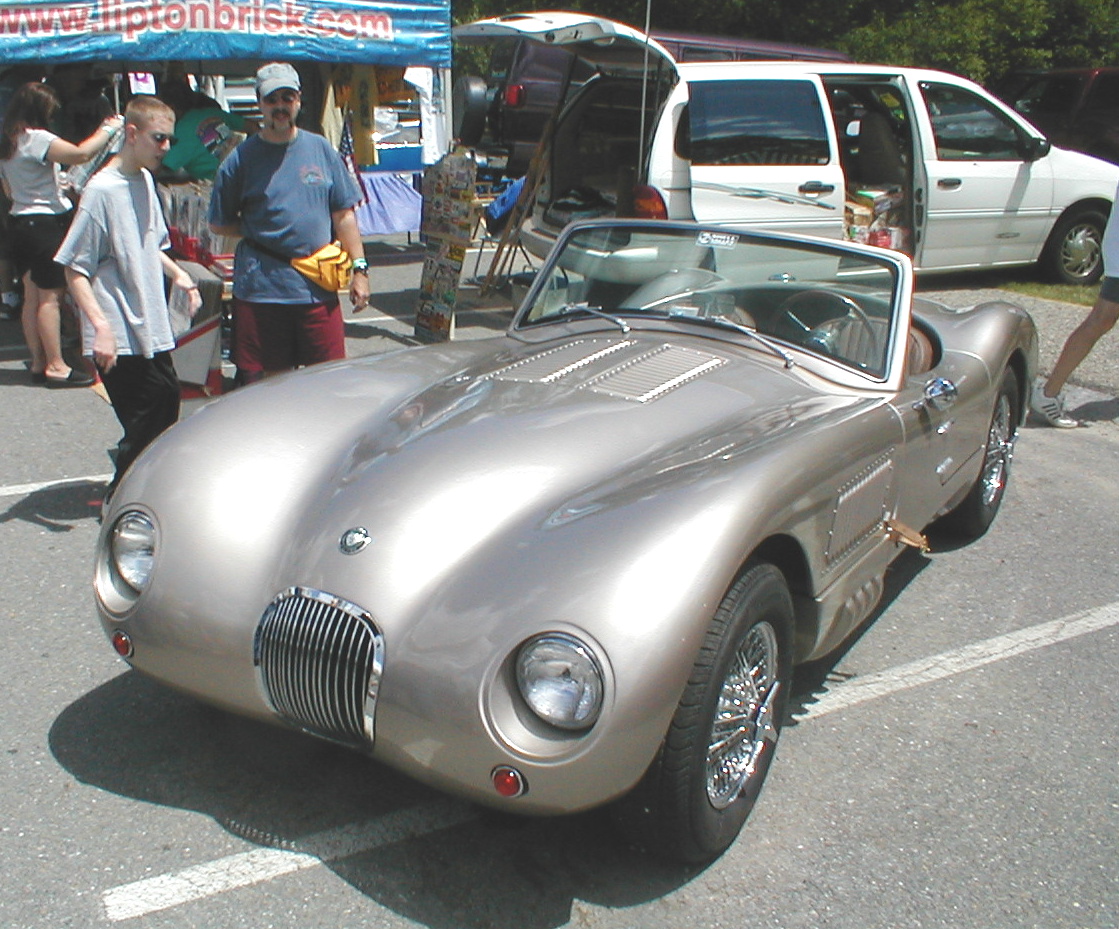 I asked the owner to drop the hood to get a good picture. This car
is a work of art. With the current retro craze going on, imagine if
Ford (which owns Jaguar Motors) decided to produce this car as its
answer to cars like the PT Cruiser and the Chevy SSR.

---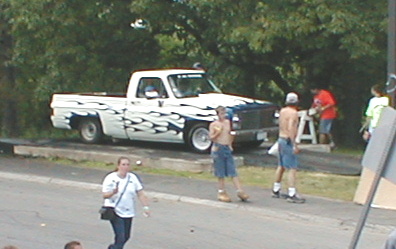 This mini-pickup had major power, enough to spin and blow both rear tires.
---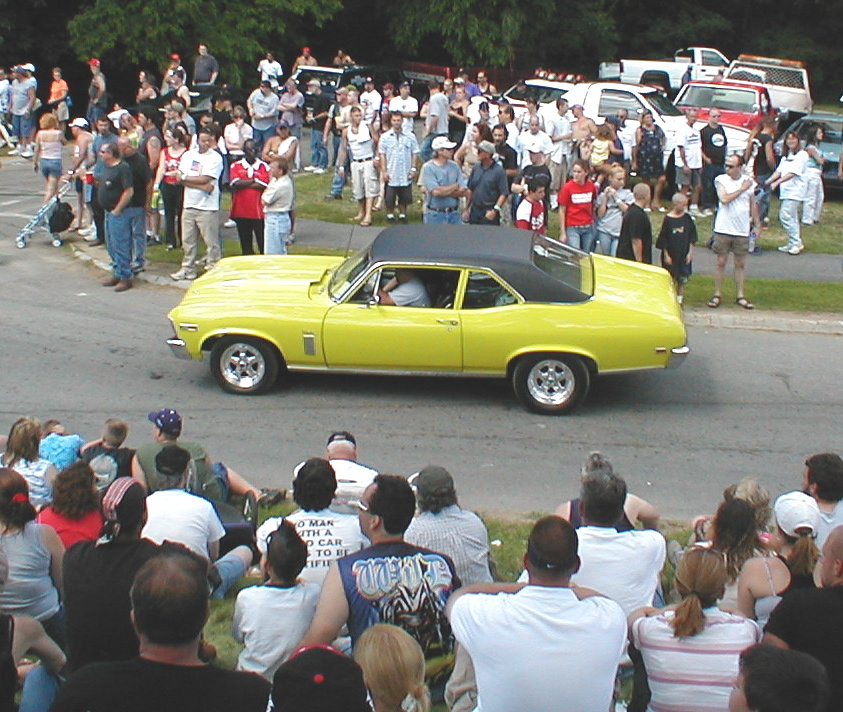 This Nova was making its way through the crowd.
Burnout pad is just to the left.

---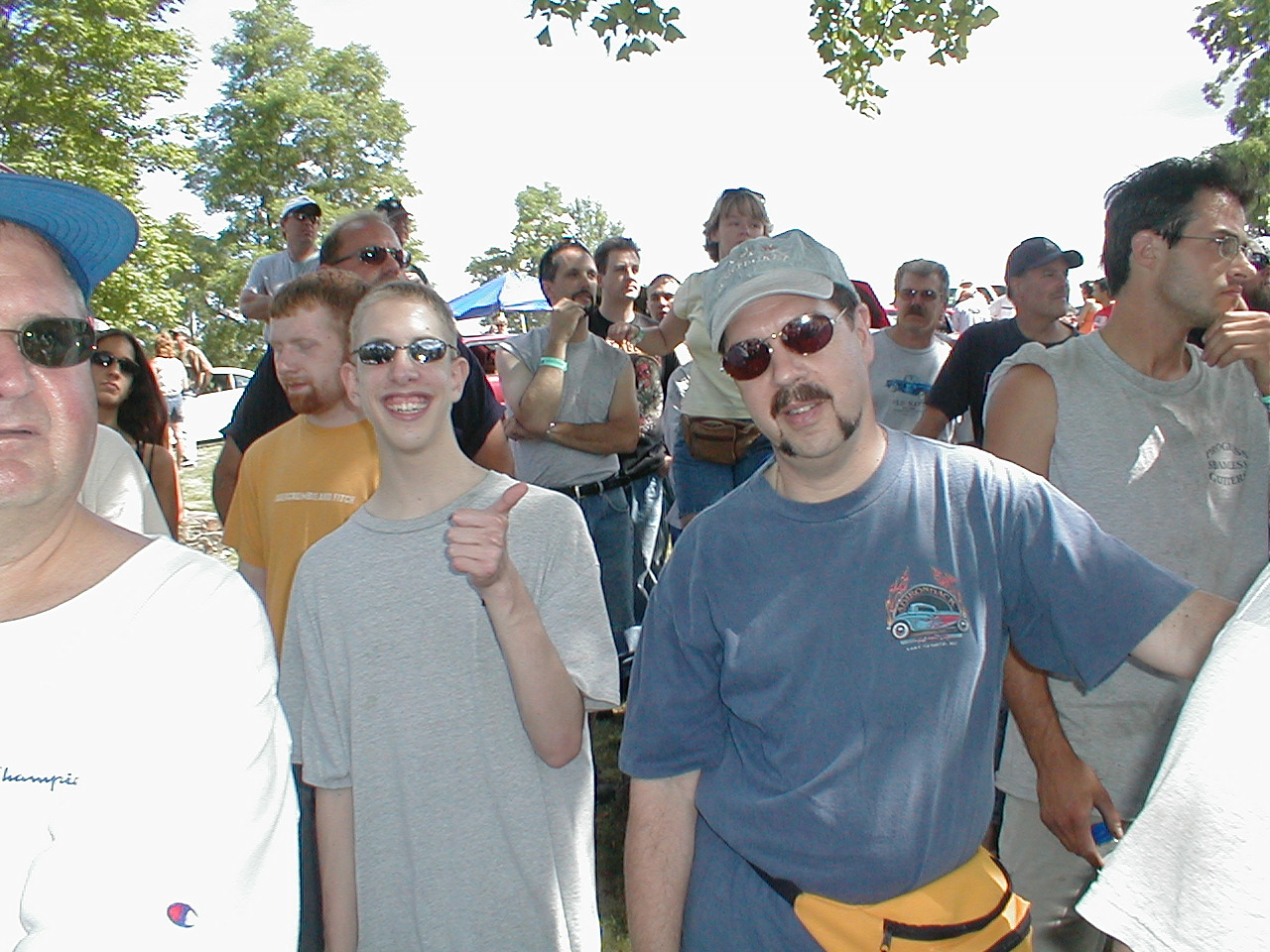 Mark and Jeff enjoying the show. Brian and Chris came and went
too fast for me to get a picture.

---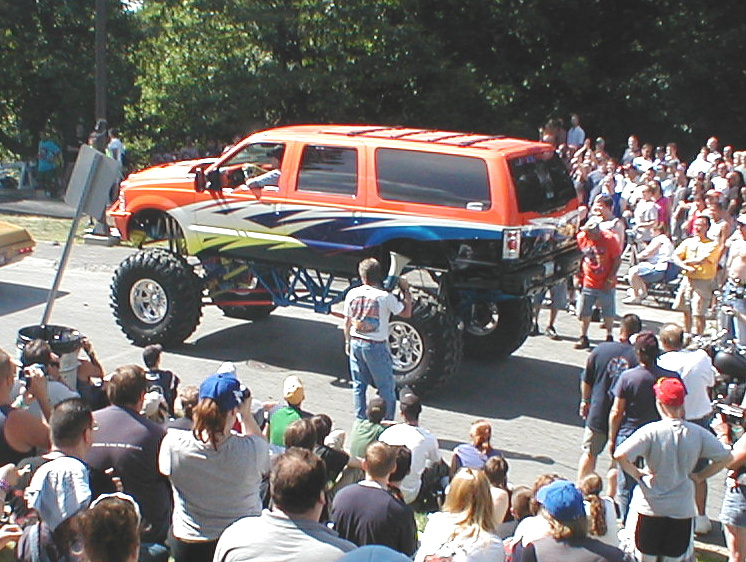 This was an amazing piece of machinery. I think its a Suburban, but
it's hard to tell, there isn't much of the original vehicle left.

---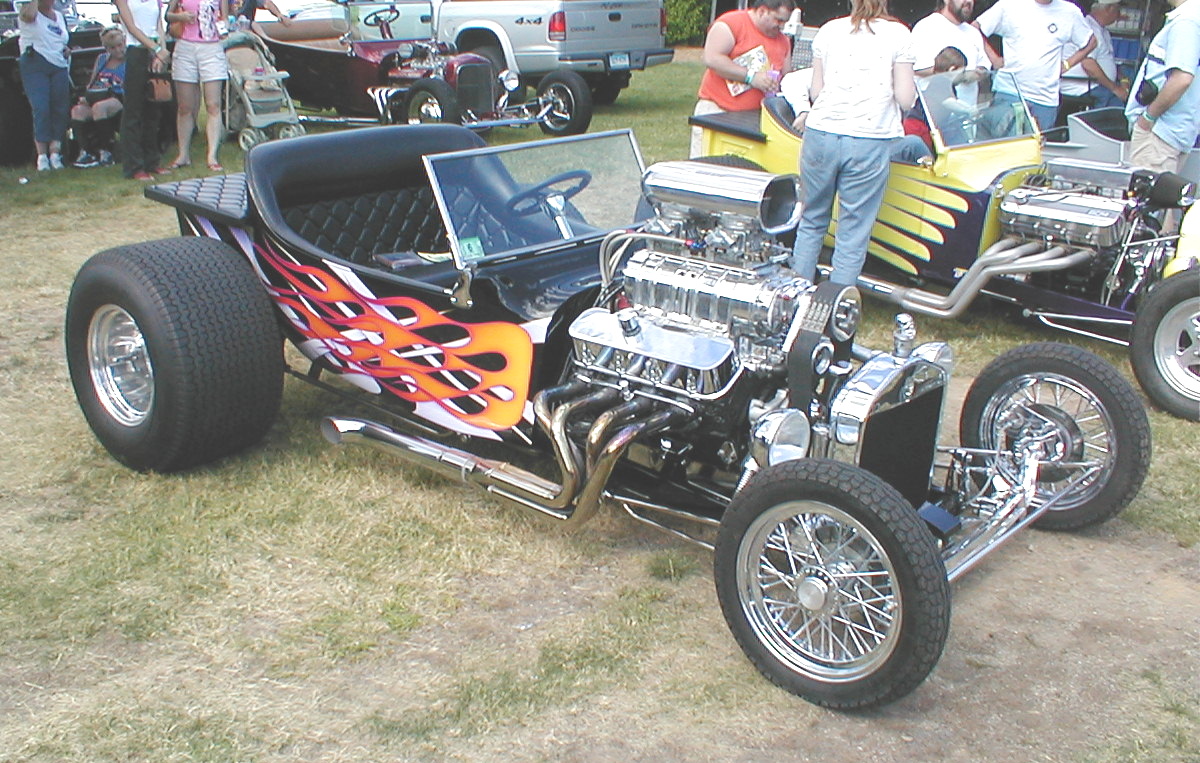 Nice looking T-Bucket, classic looks and style.
---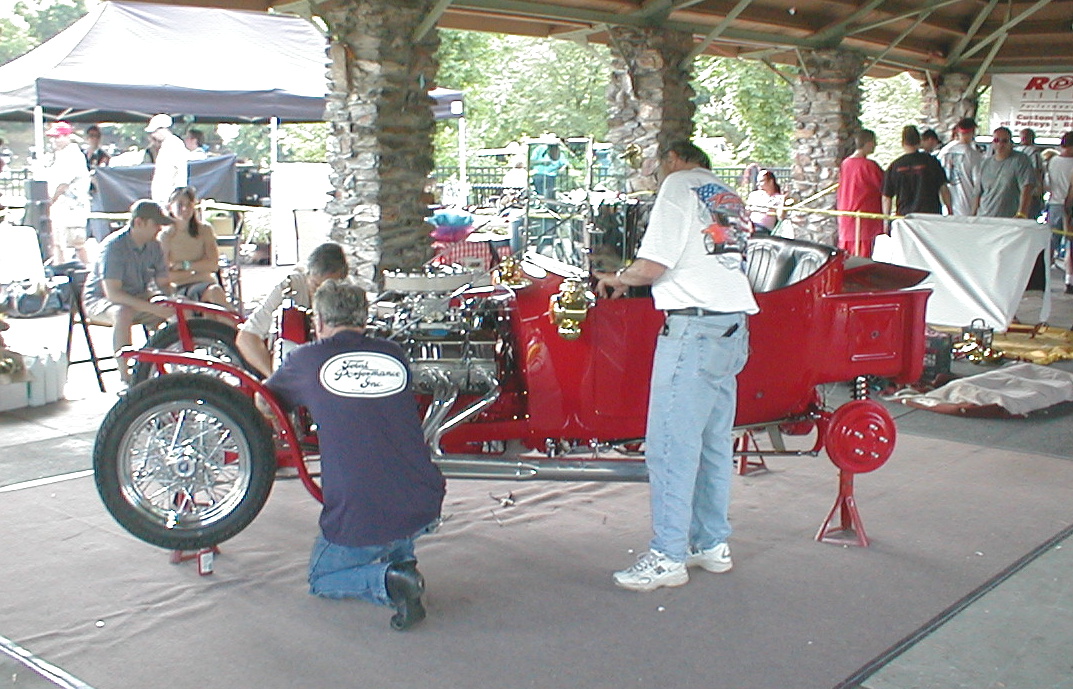 A group of people were building this T-Bucket at the show, and the whole
process was being filmed by Spike TV, for a future episode. They had the
whole car completed in 4 days, with pre-painted body and frame components.

---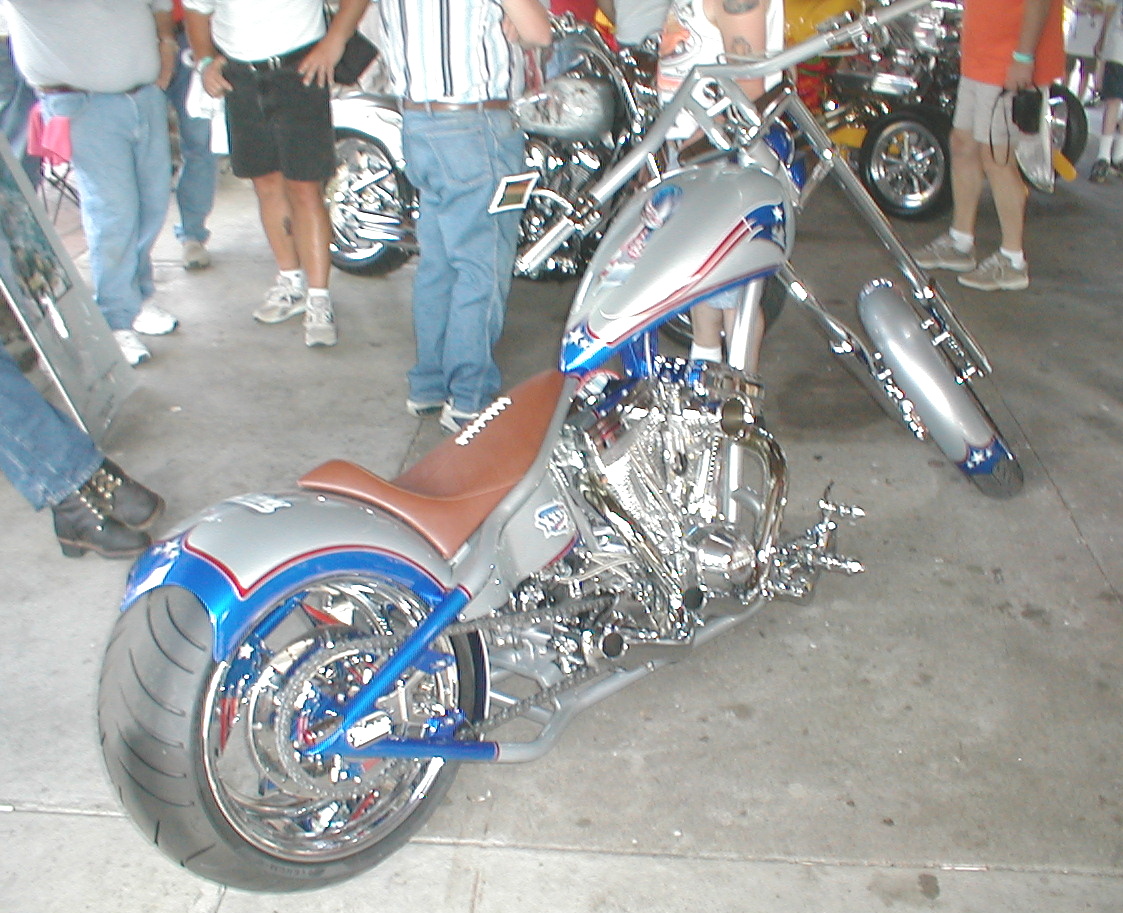 The New England Patriots had a chopper built for them, just like the Jets
did by Orange County Choppers. It was OK, but not the same.

---
Nice Willys drag car, they manage to look cool, even with the high
hood and short, wide stance.
---