Pennsylvania Trip
August 23-25 2006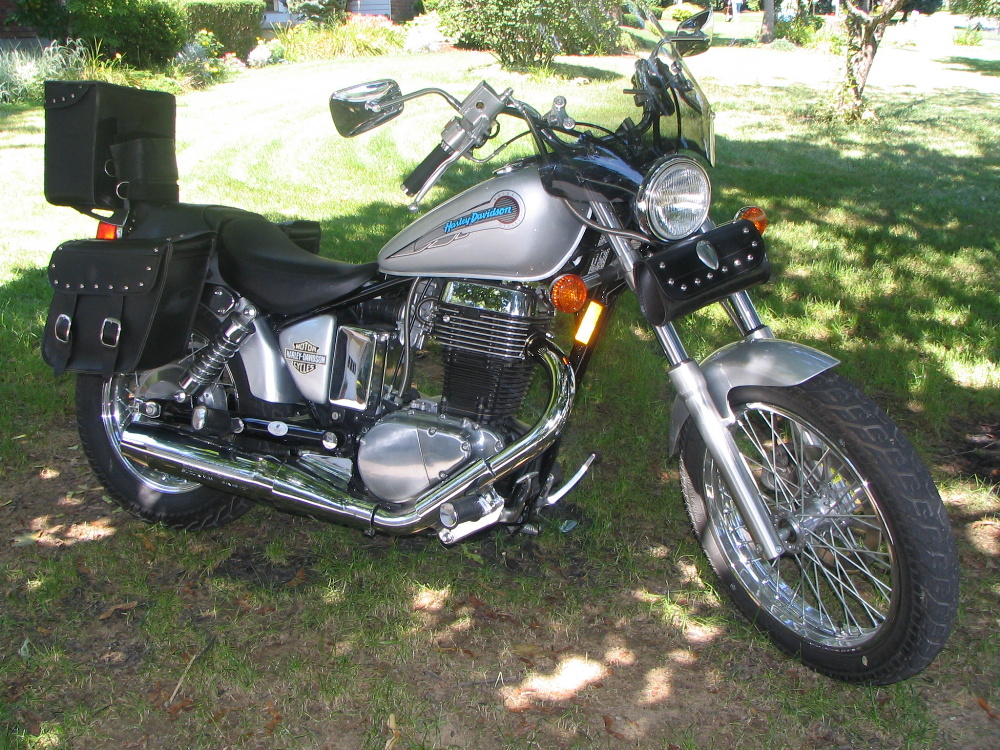 This was my ride for the 3 day trip. Lots of power, it's all engine,
nothing that isn't needed, 60 MPG, belt drive, lots of storage, the
bike worked out great on the 800+ mile trip.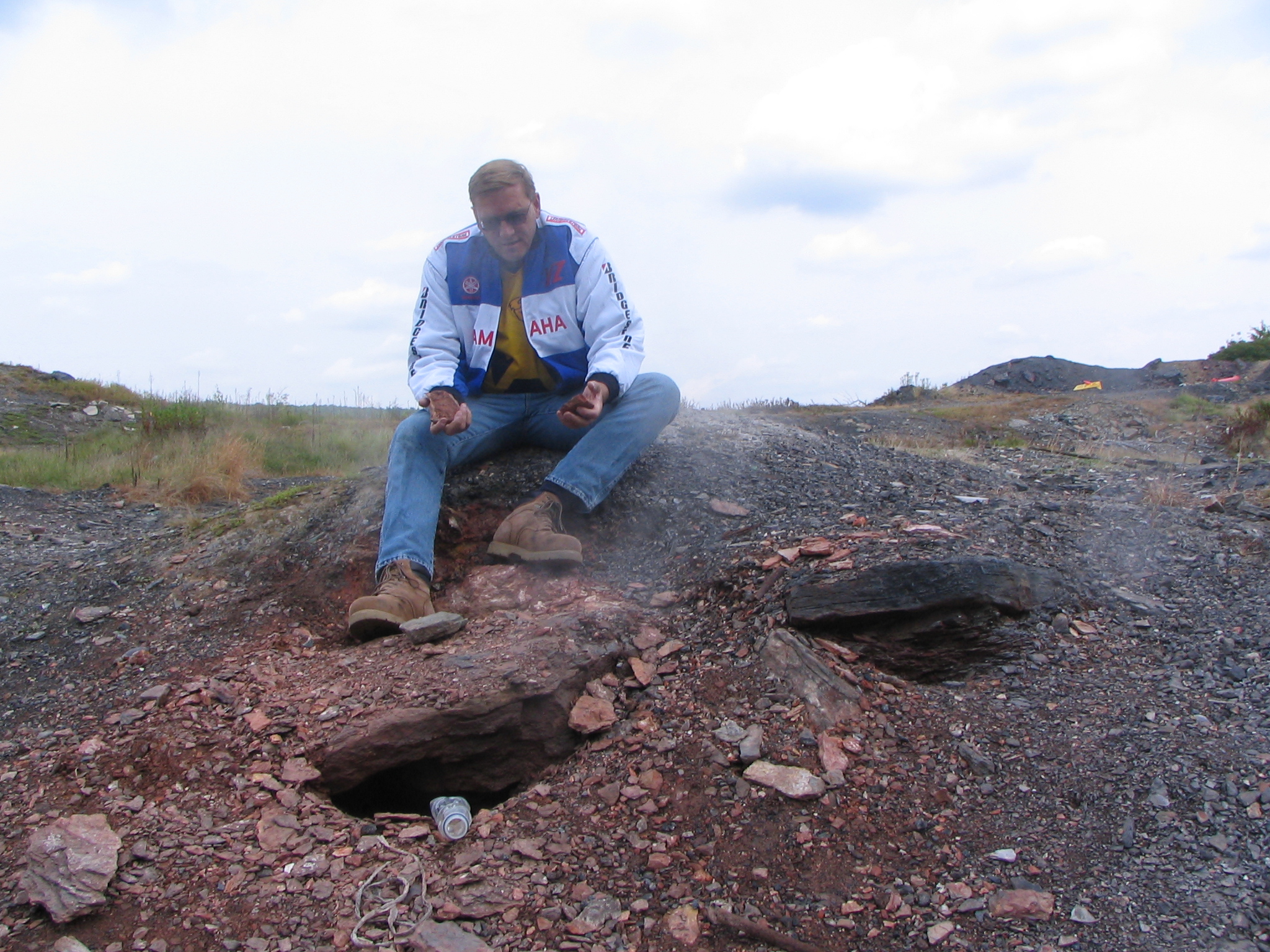 First stop (after I got another memory stick for my camera) was
Centralia, PA. There is almost nothing left of this town due to an
underground fire in the coal seams that has been burning for years.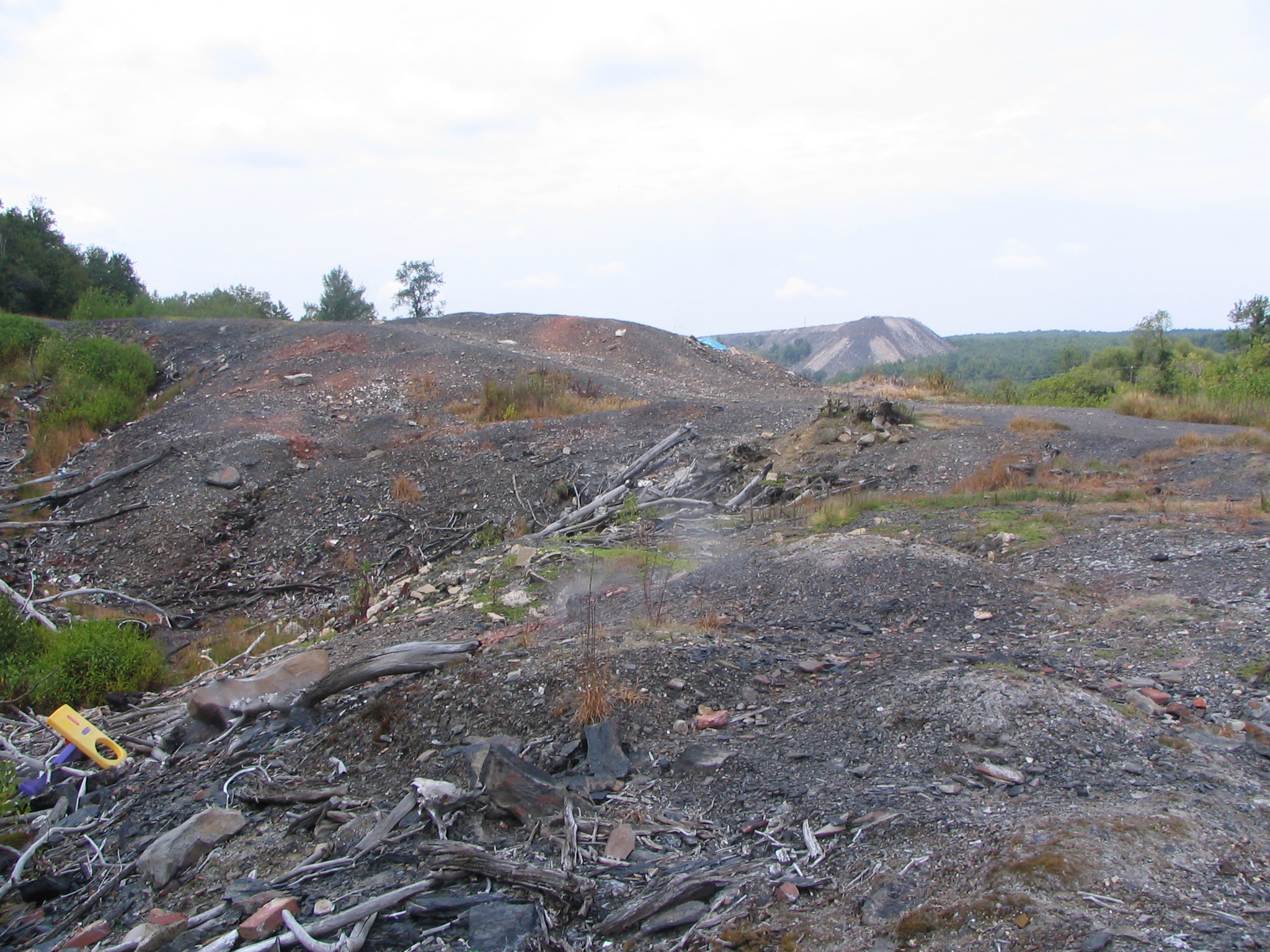 This used to be Main St. for a fair sized town, the gvmt. has
bought out almost all the homes over the past 20 years.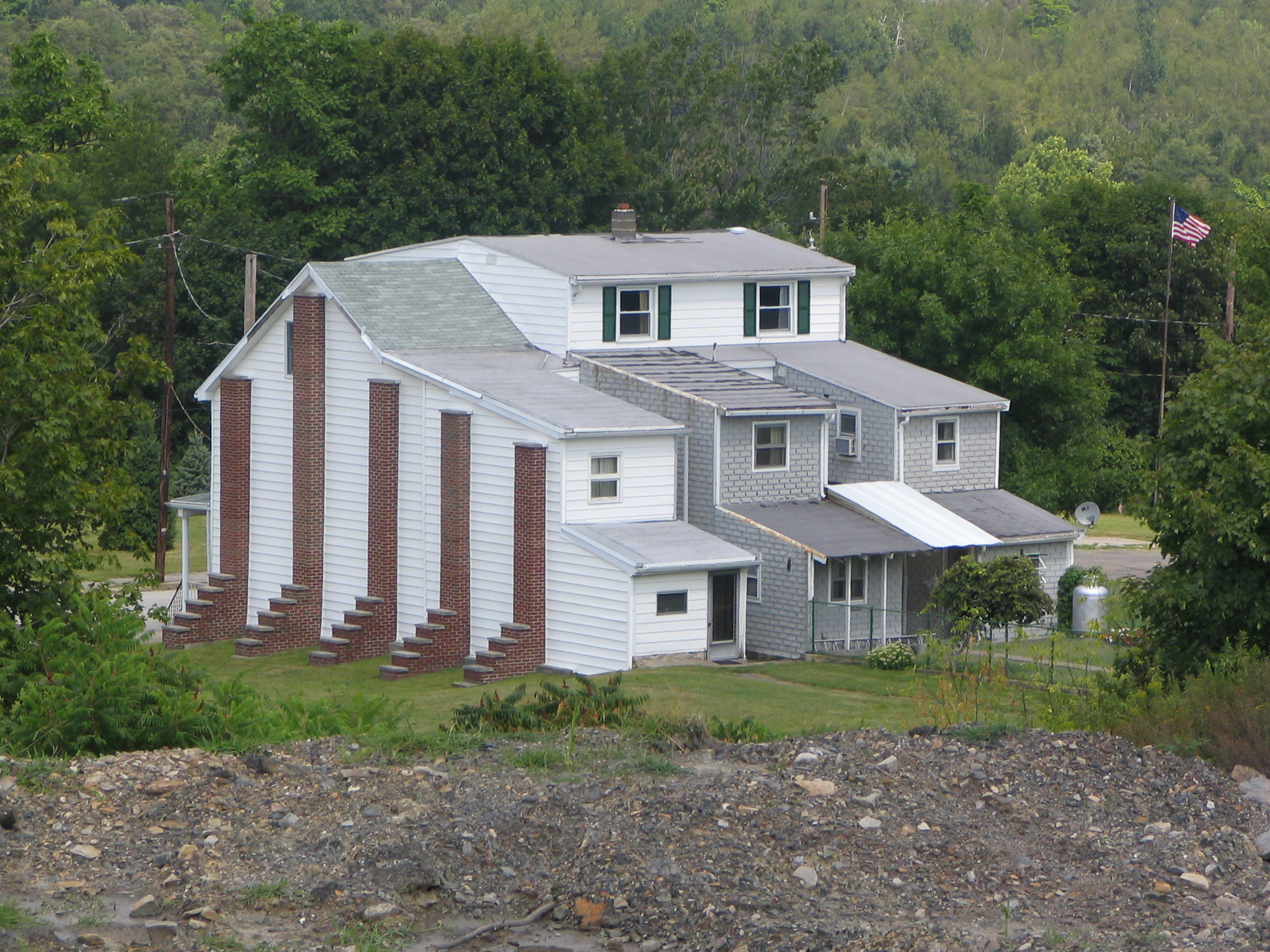 This is the only house left in the town, and it has the side toward the fire
reinforced and fireproofed just in case the fire moves toward the house.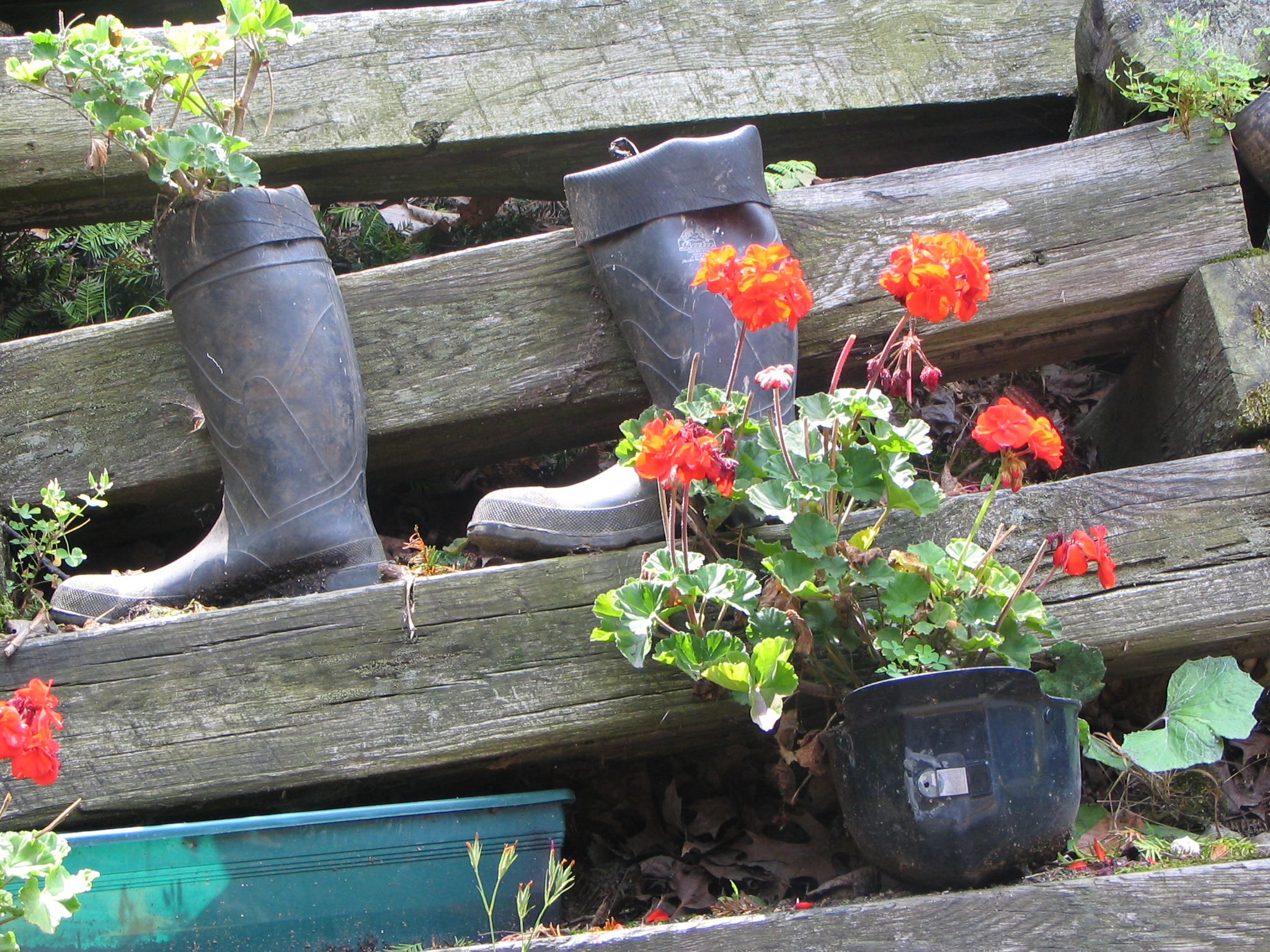 This was an area dedicated to miners lost due to injury or sickness.
They used their boots and mining hats as planters.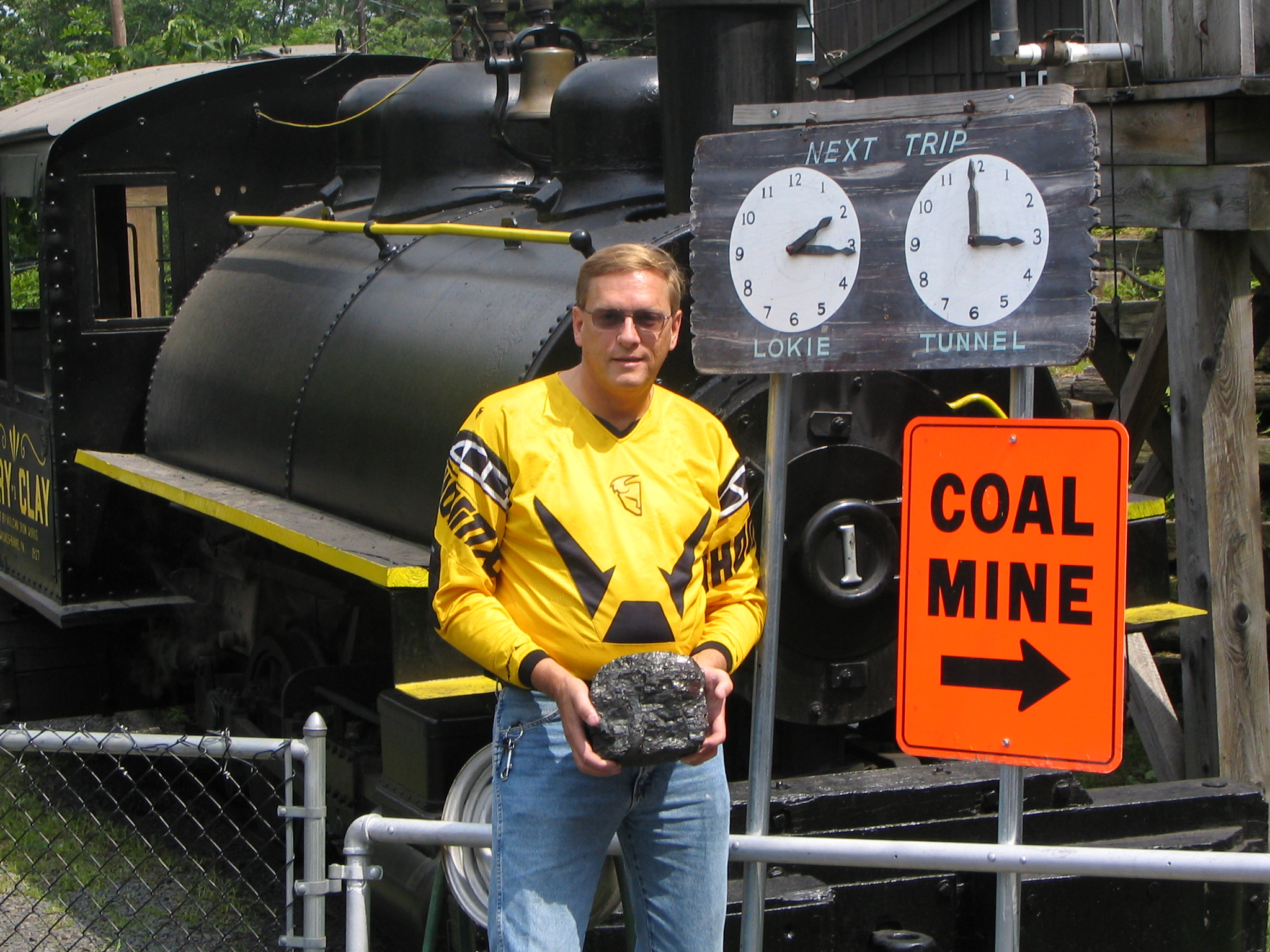 This engine pulled the cars into the coal mine, it was 48
degrees inside, a great way to escape the heat.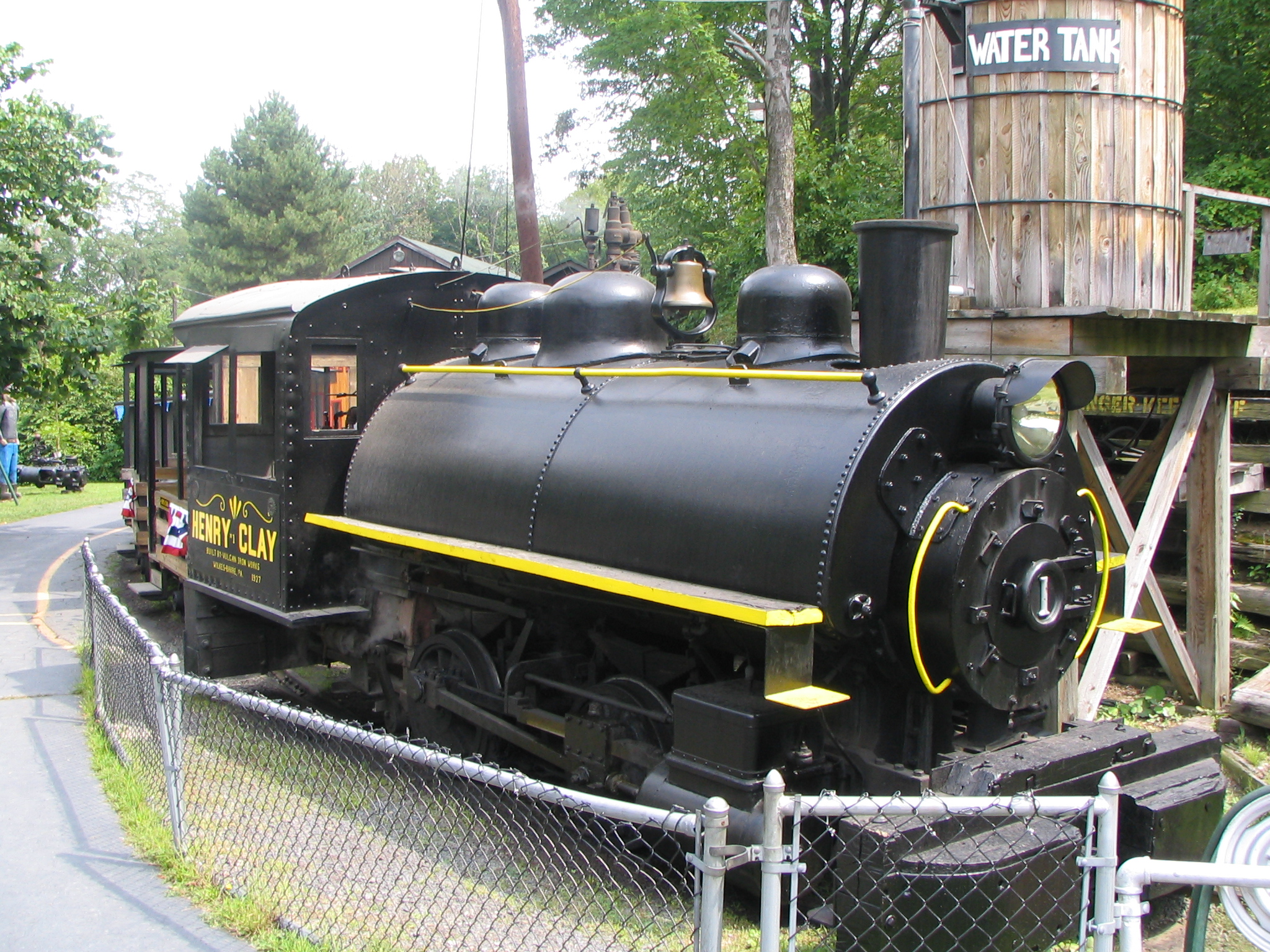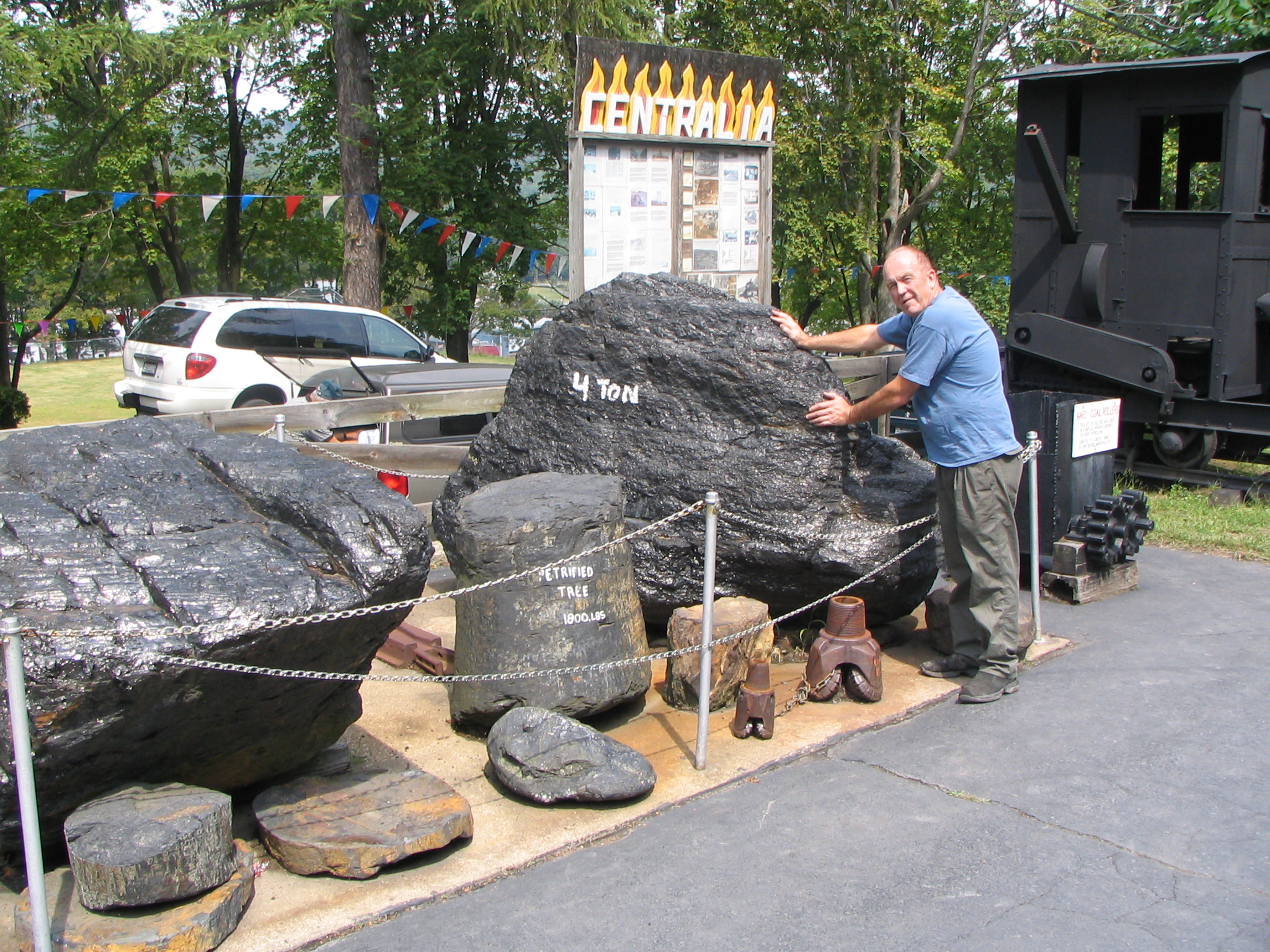 There's a lot on info on Centralia on the billboard behind Ed,
and that's a pretty big chunck of coal he's leaning on.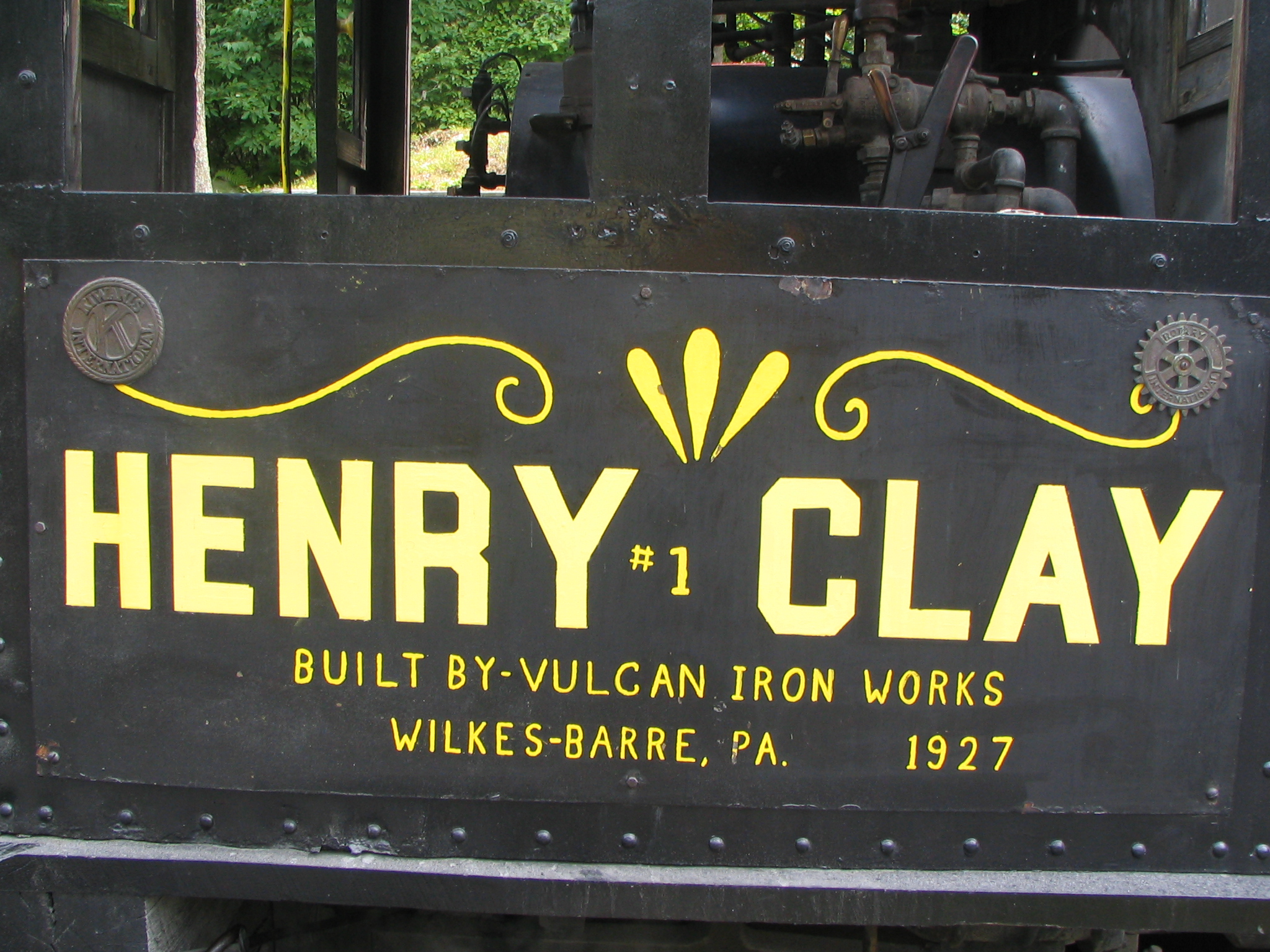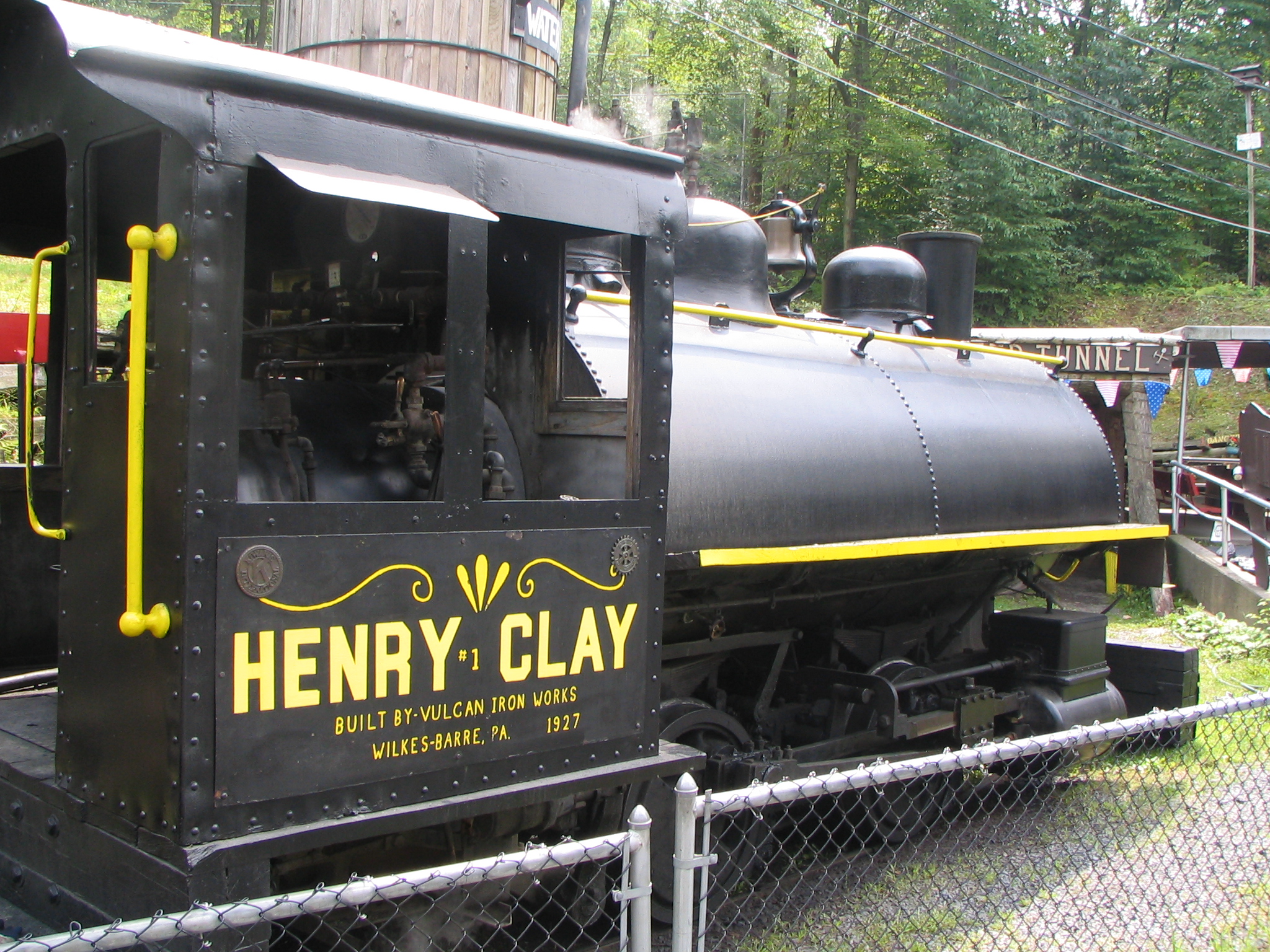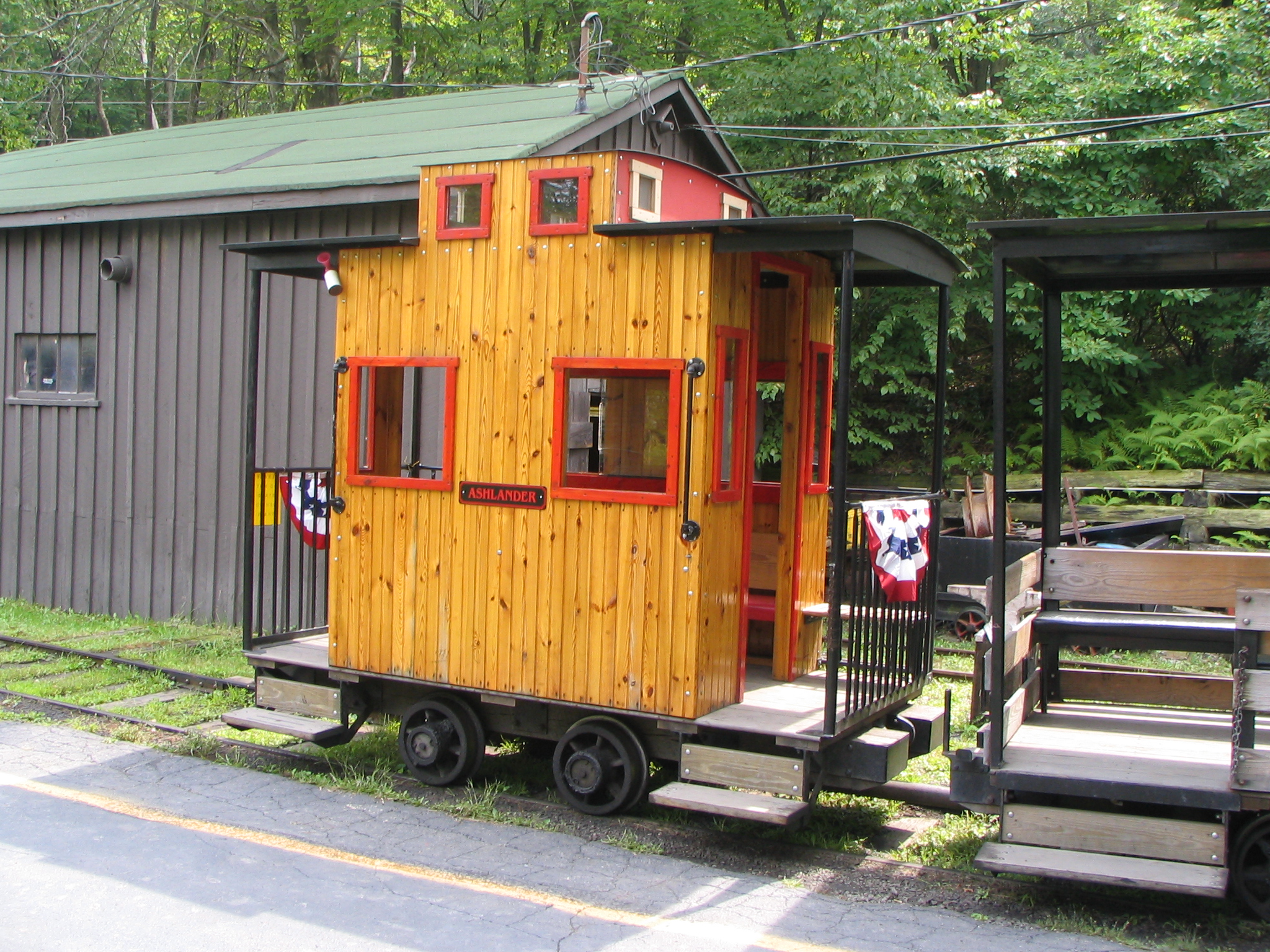 This dude is WAY taller than me, he would never fit in a coal mine.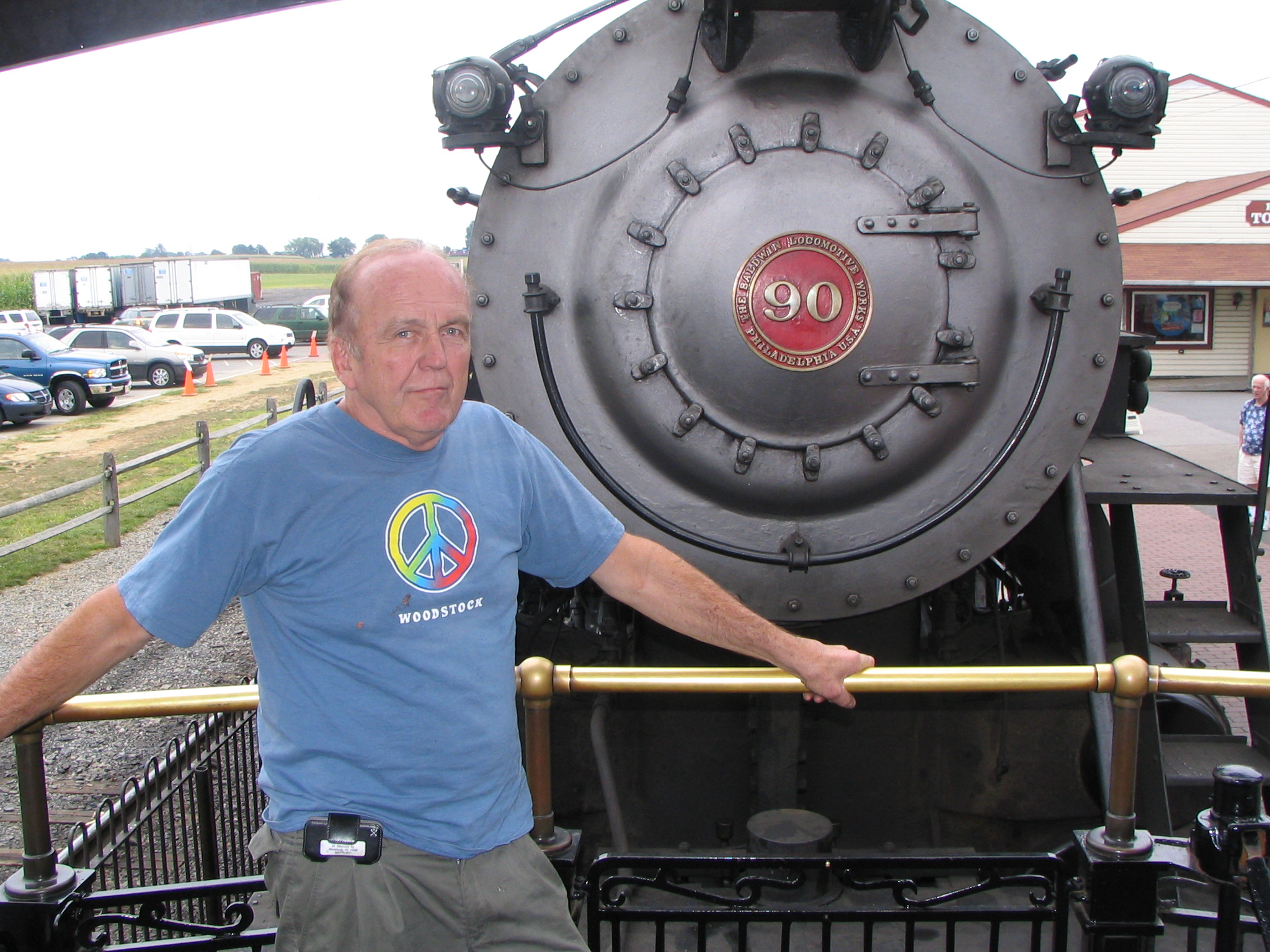 Here Ed has just boarded the train at Strasburg PA.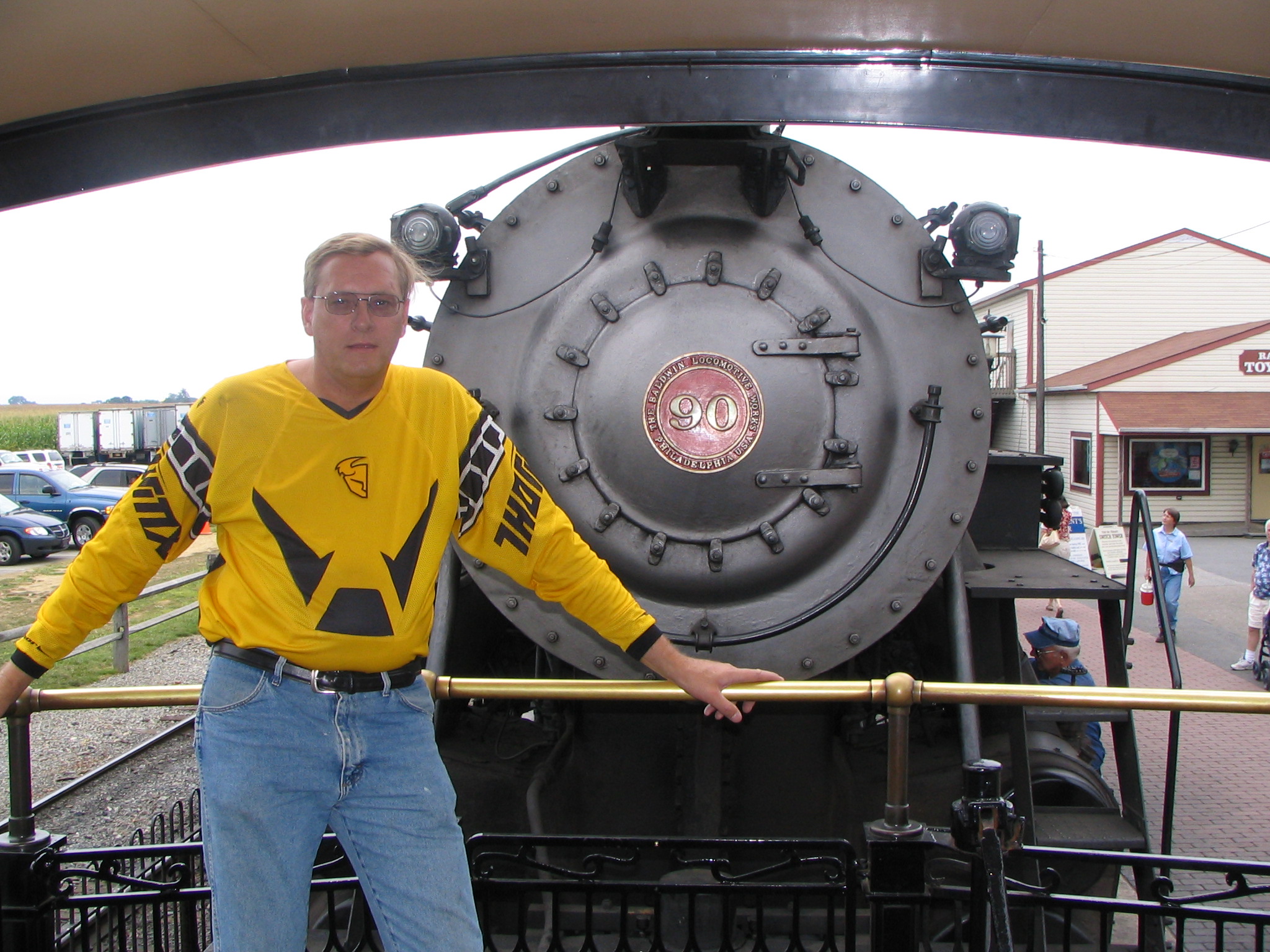 We asked for the open car right next to the engine, the sounds
and smells of a steam engine are a real pleasure to enjoy.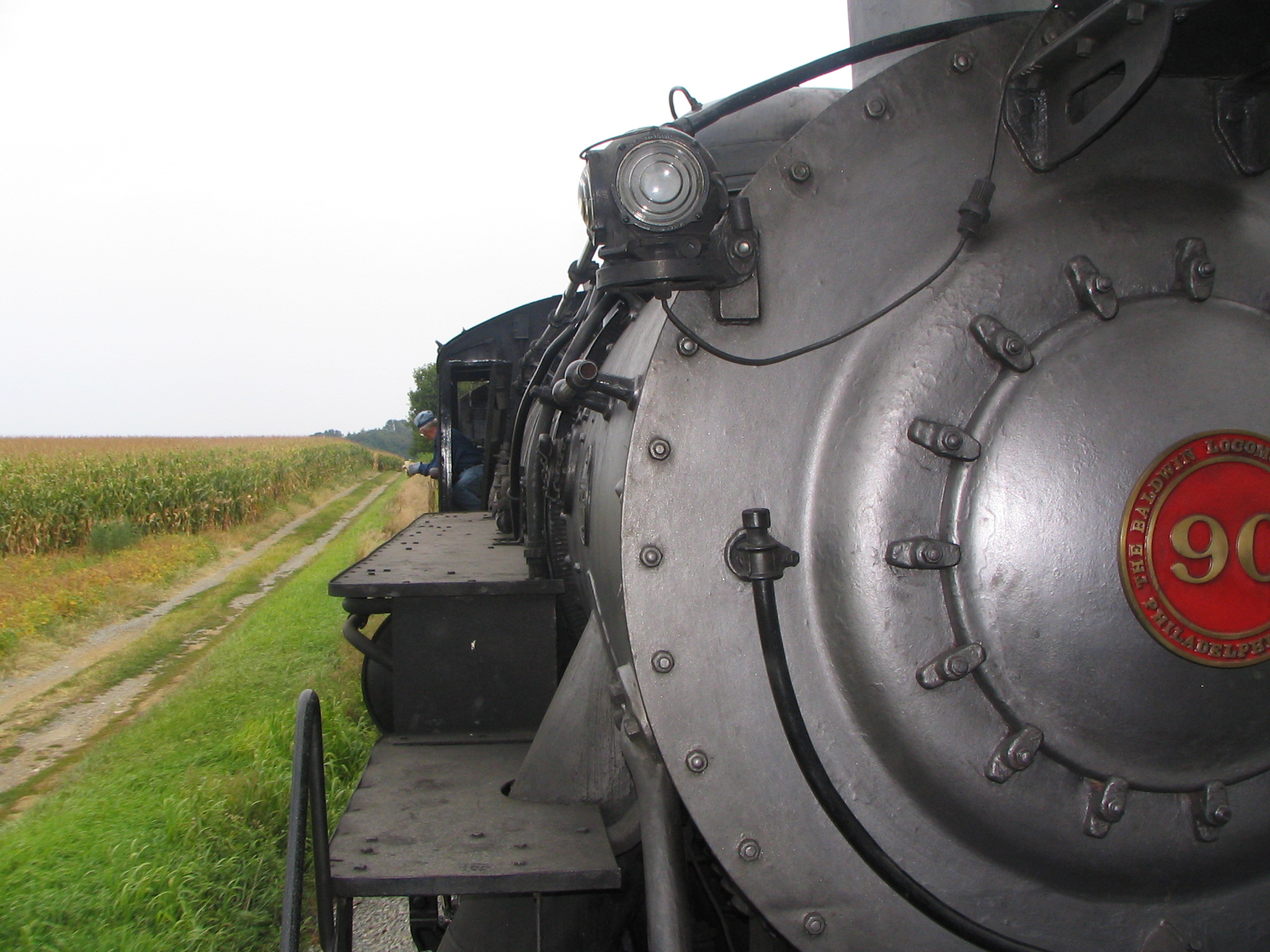 The first part of the 9 mile trip had the engine pulling the cars
backwards, this was our view for the whole beginning of the trip.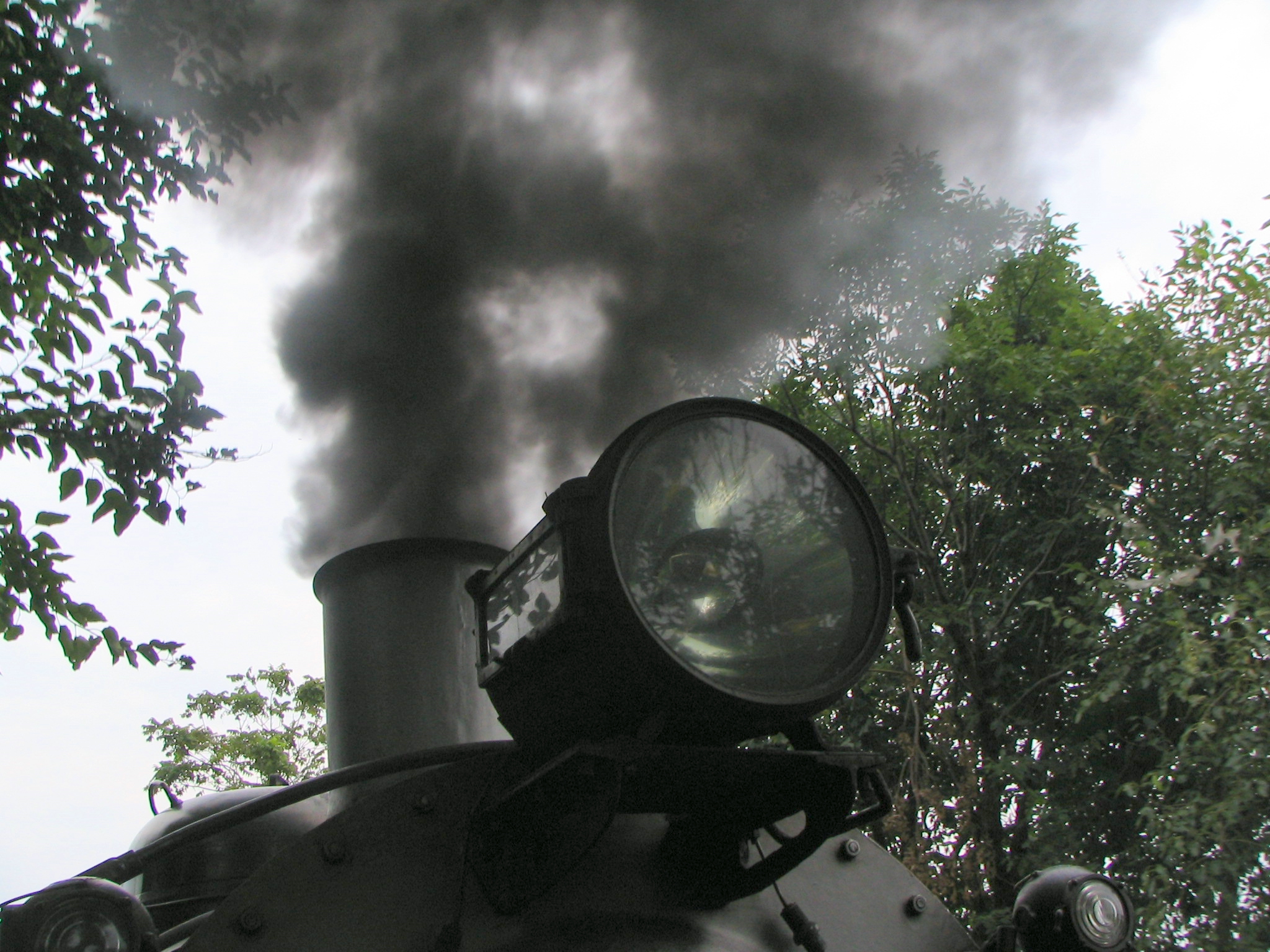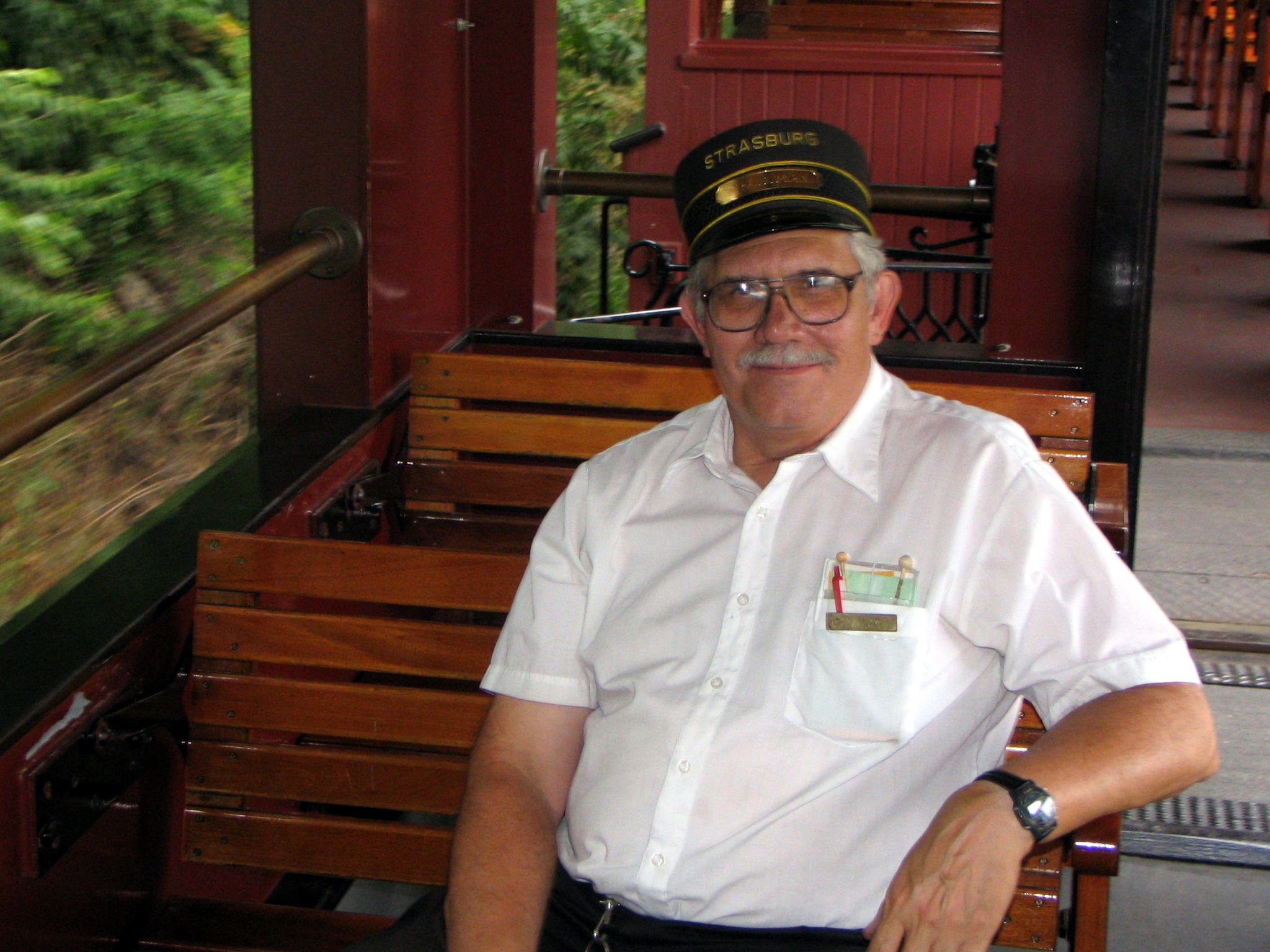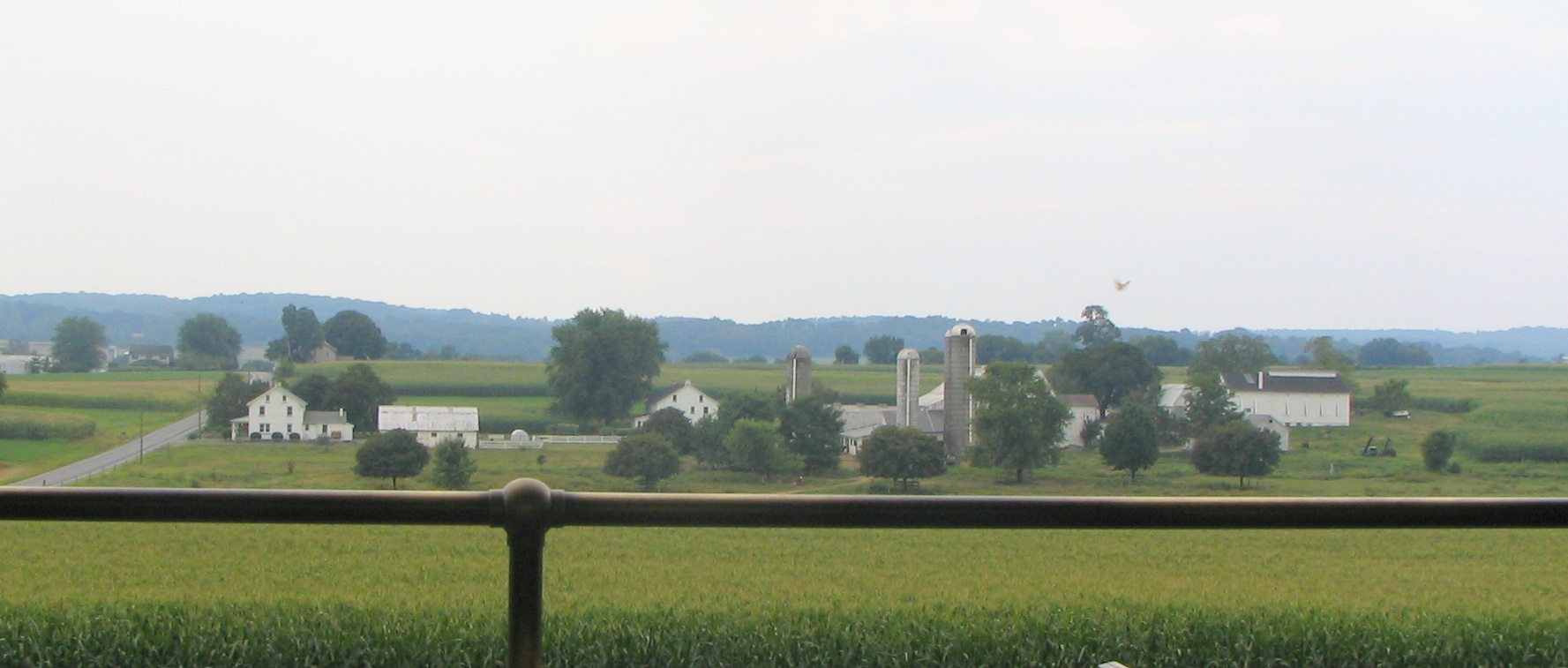 Lancaster County is mostly Amish, it has some of the most
productive farmland per acre in the country.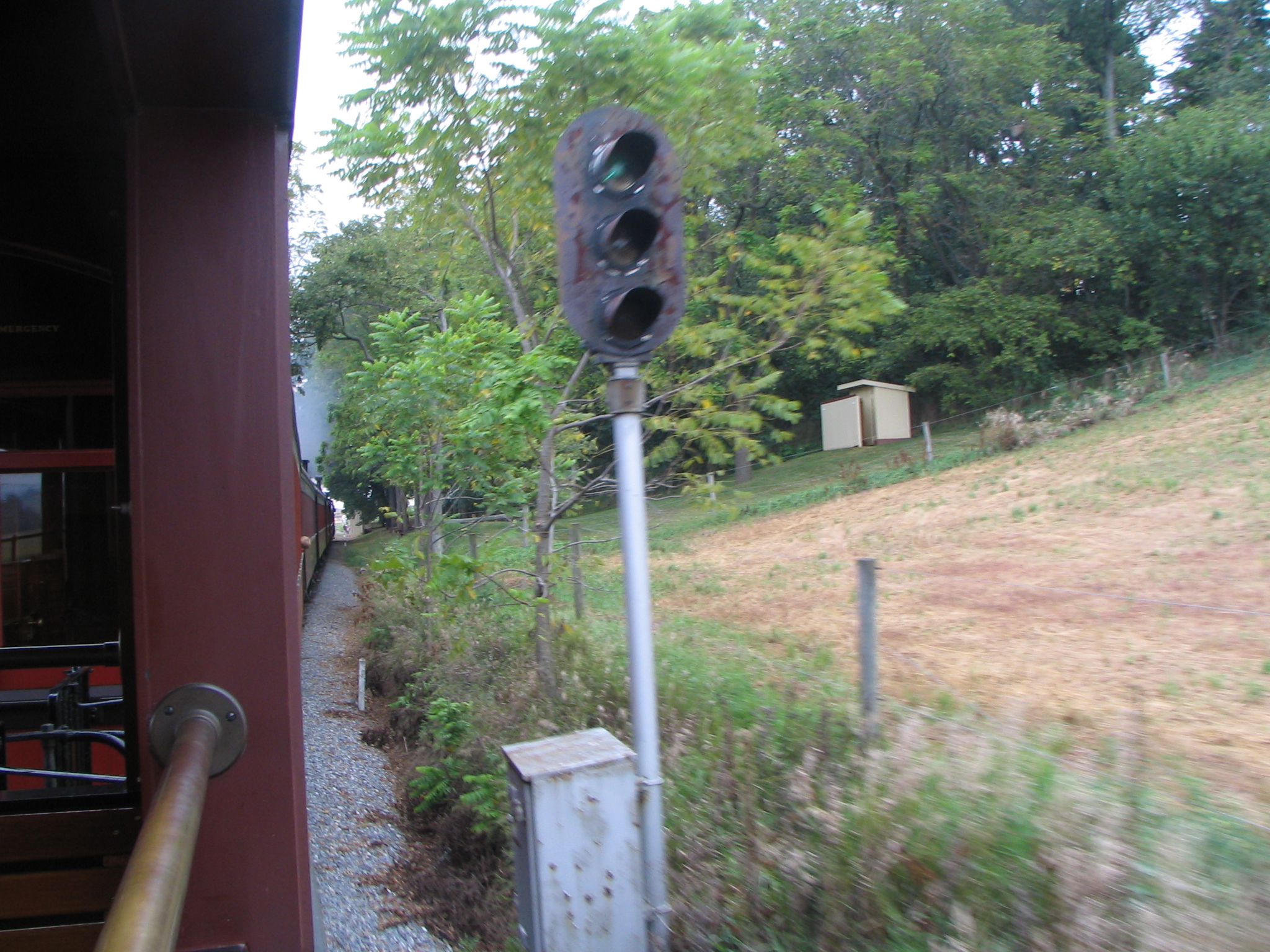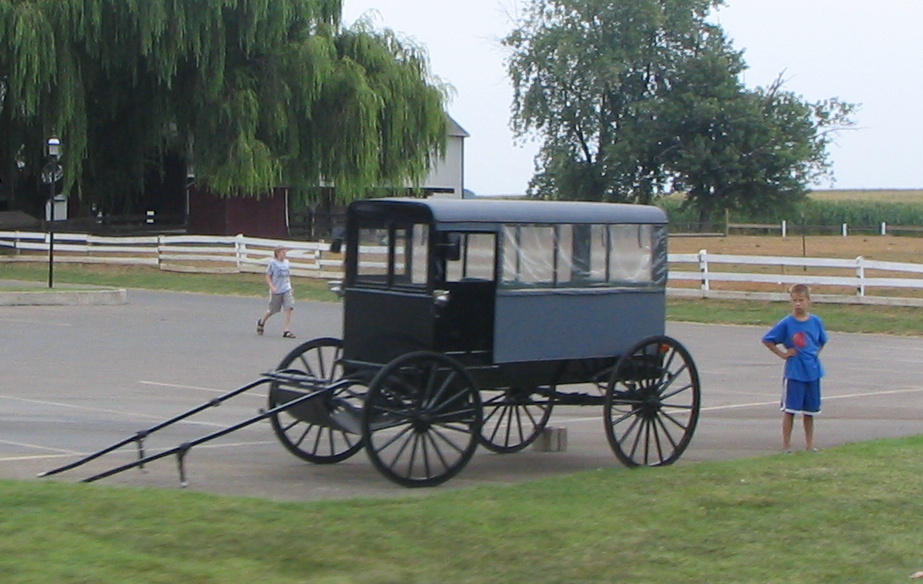 The Amish use only horse drawn vehicles, this is one type.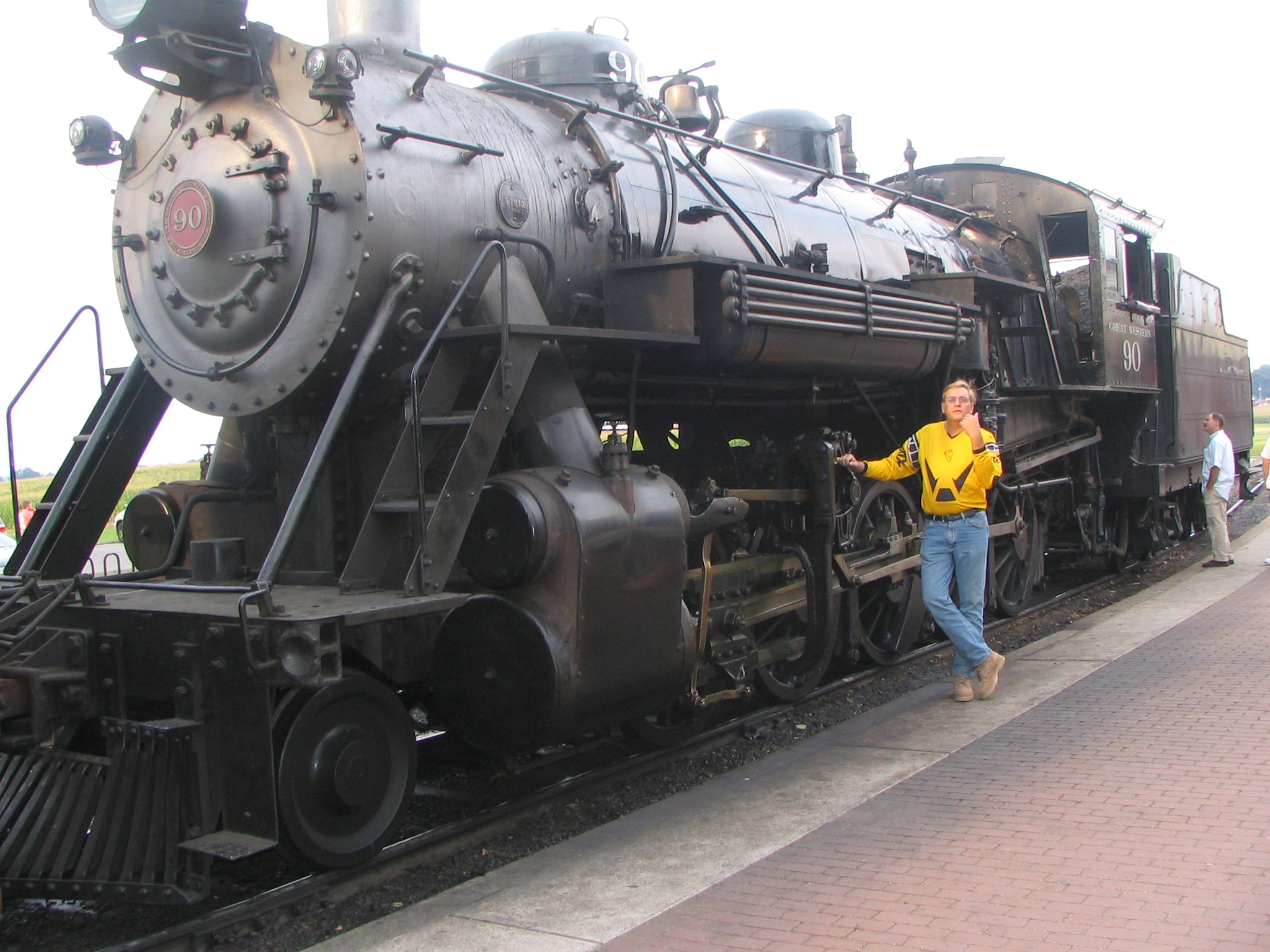 This shot gives a better idea of the size of this steam locomotive.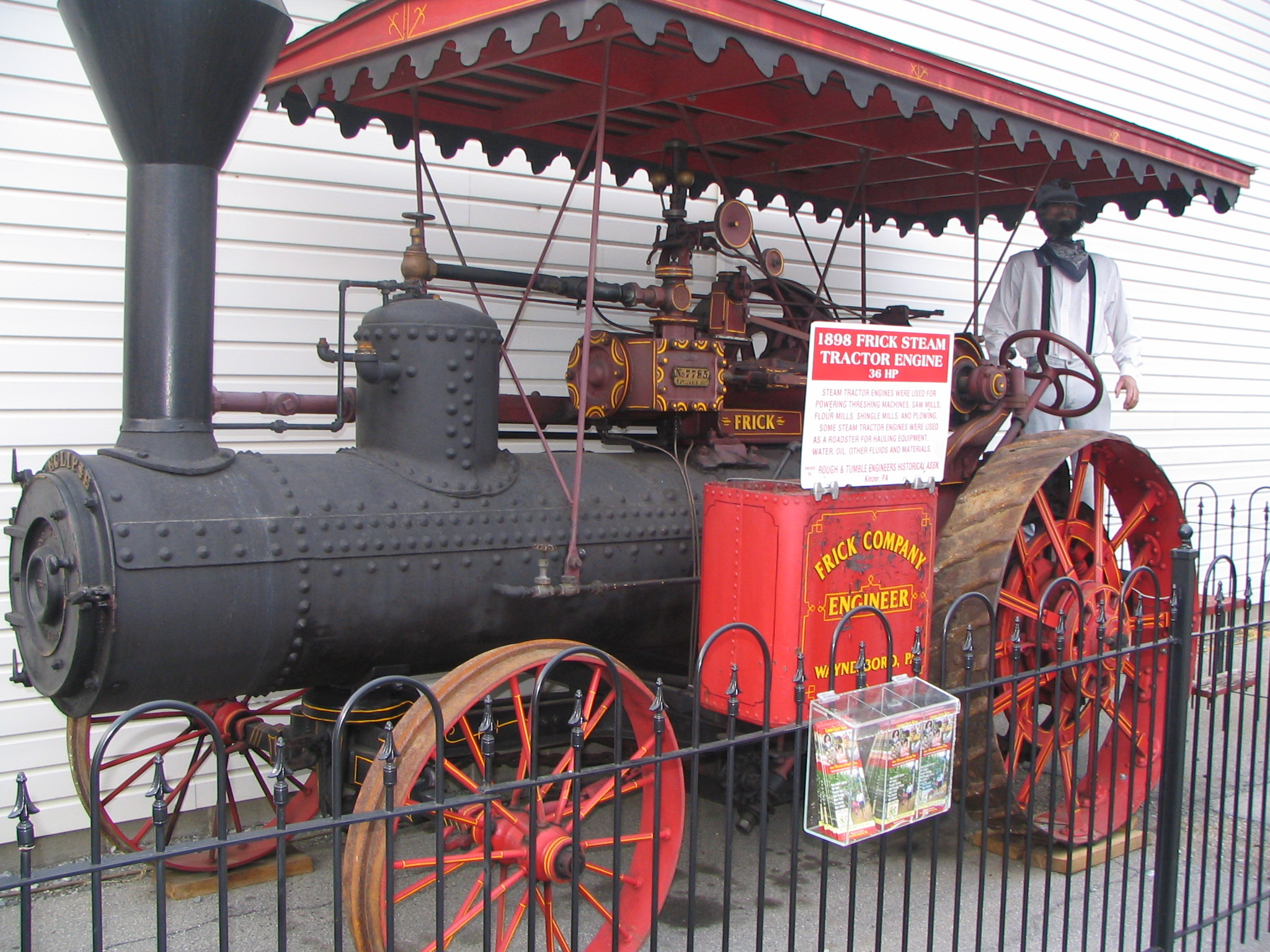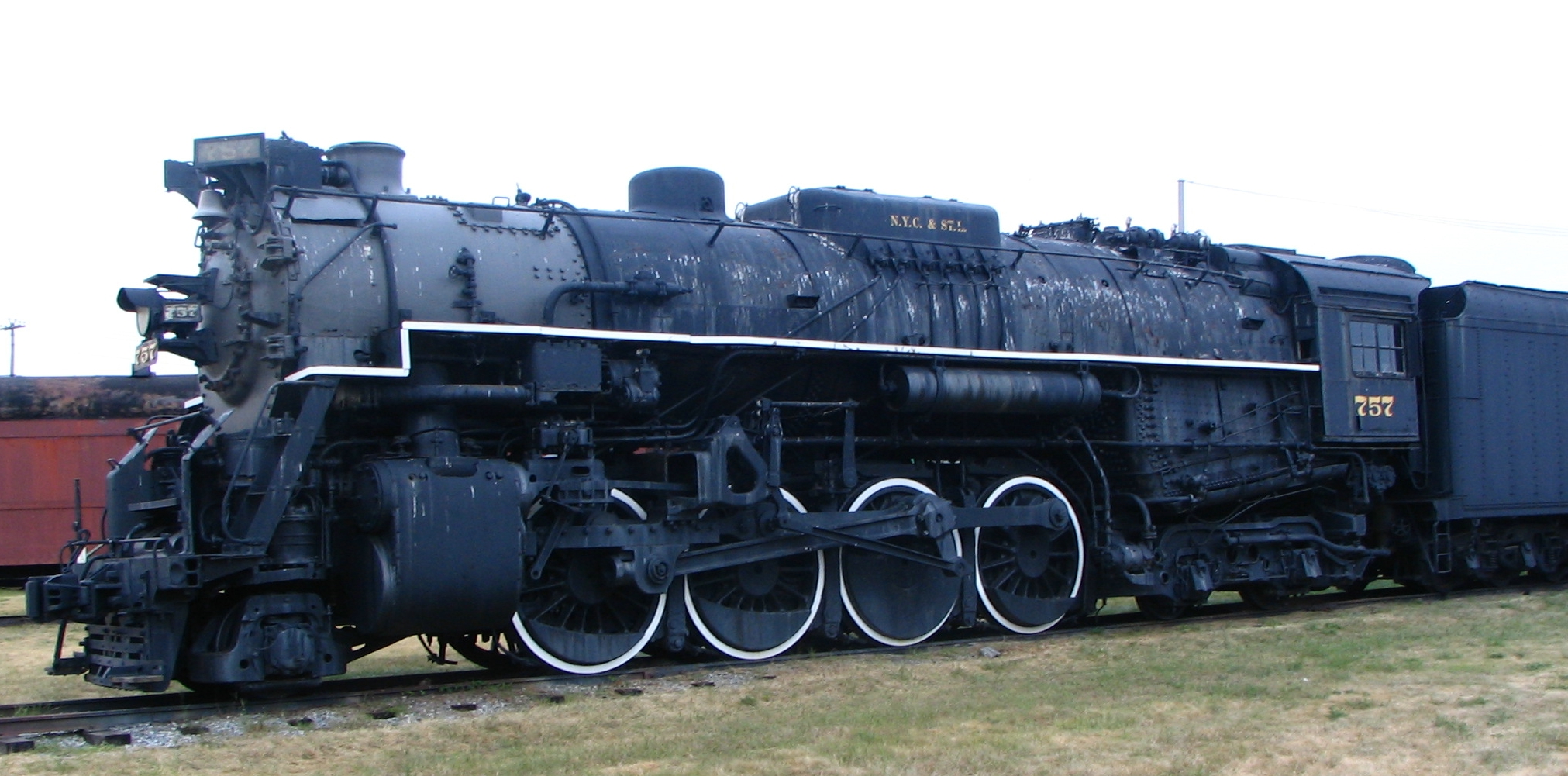 Across the street is the Pennsylvania State Railway Museum, they
have lots of great trains and other rolling stock on display.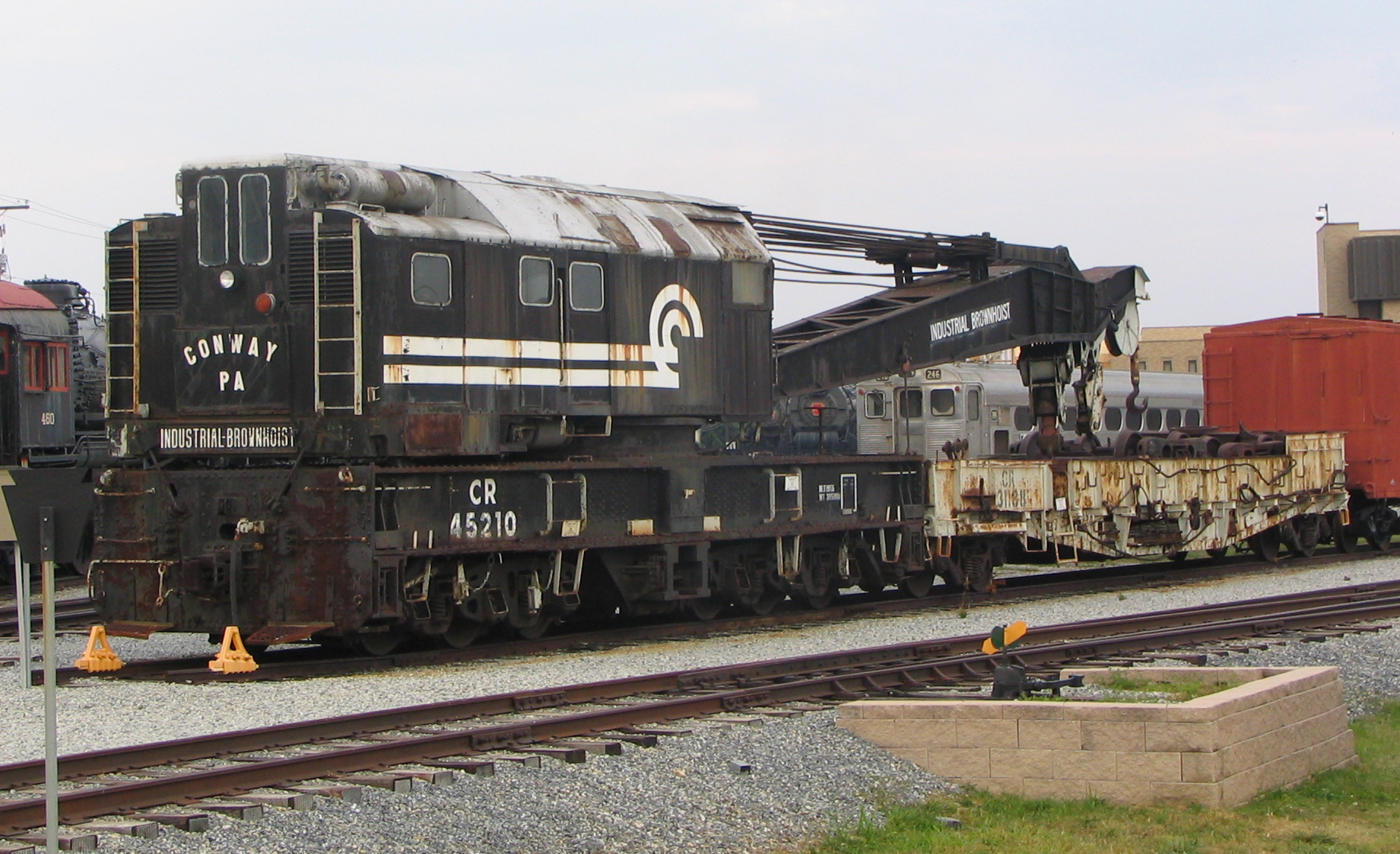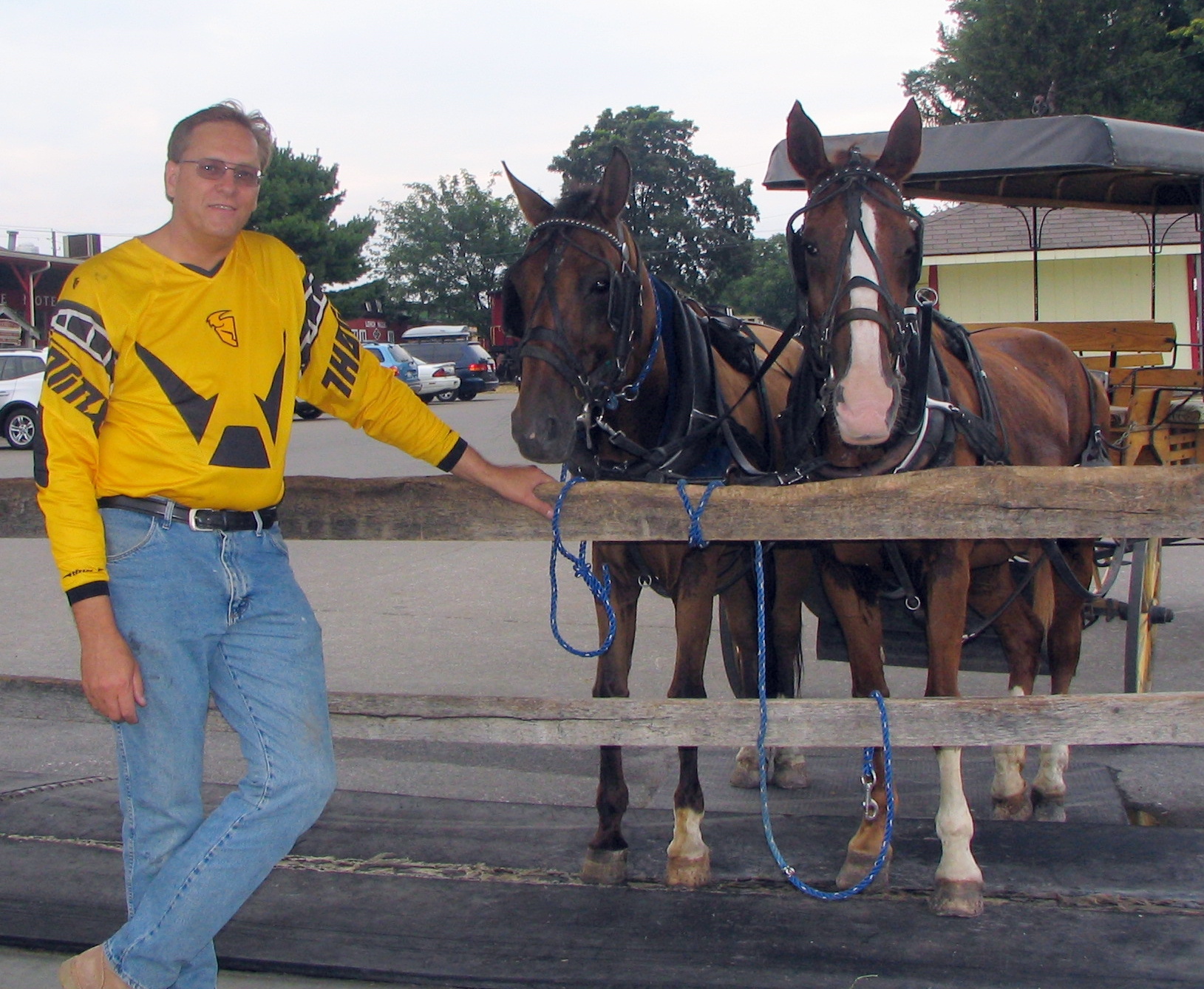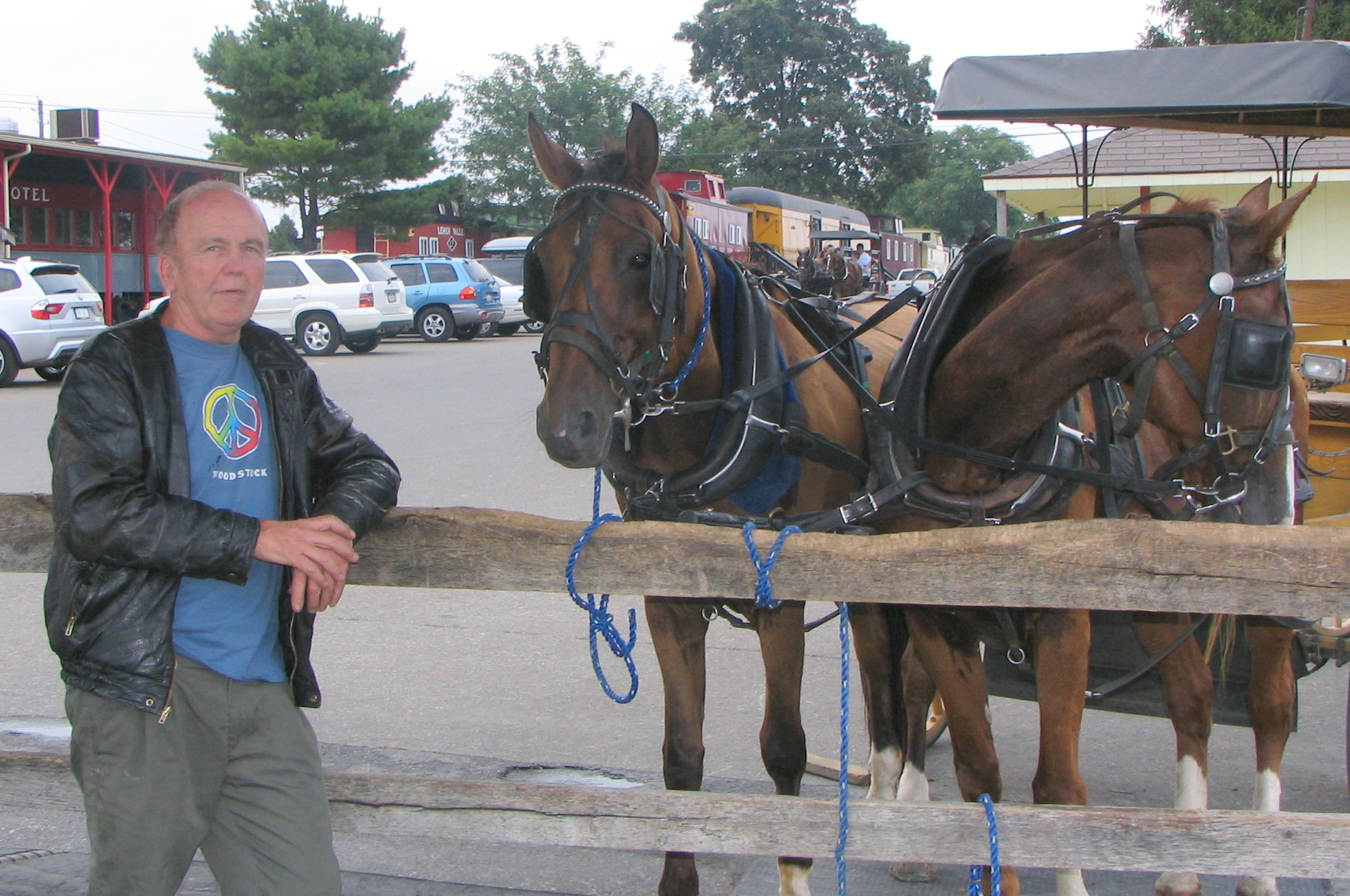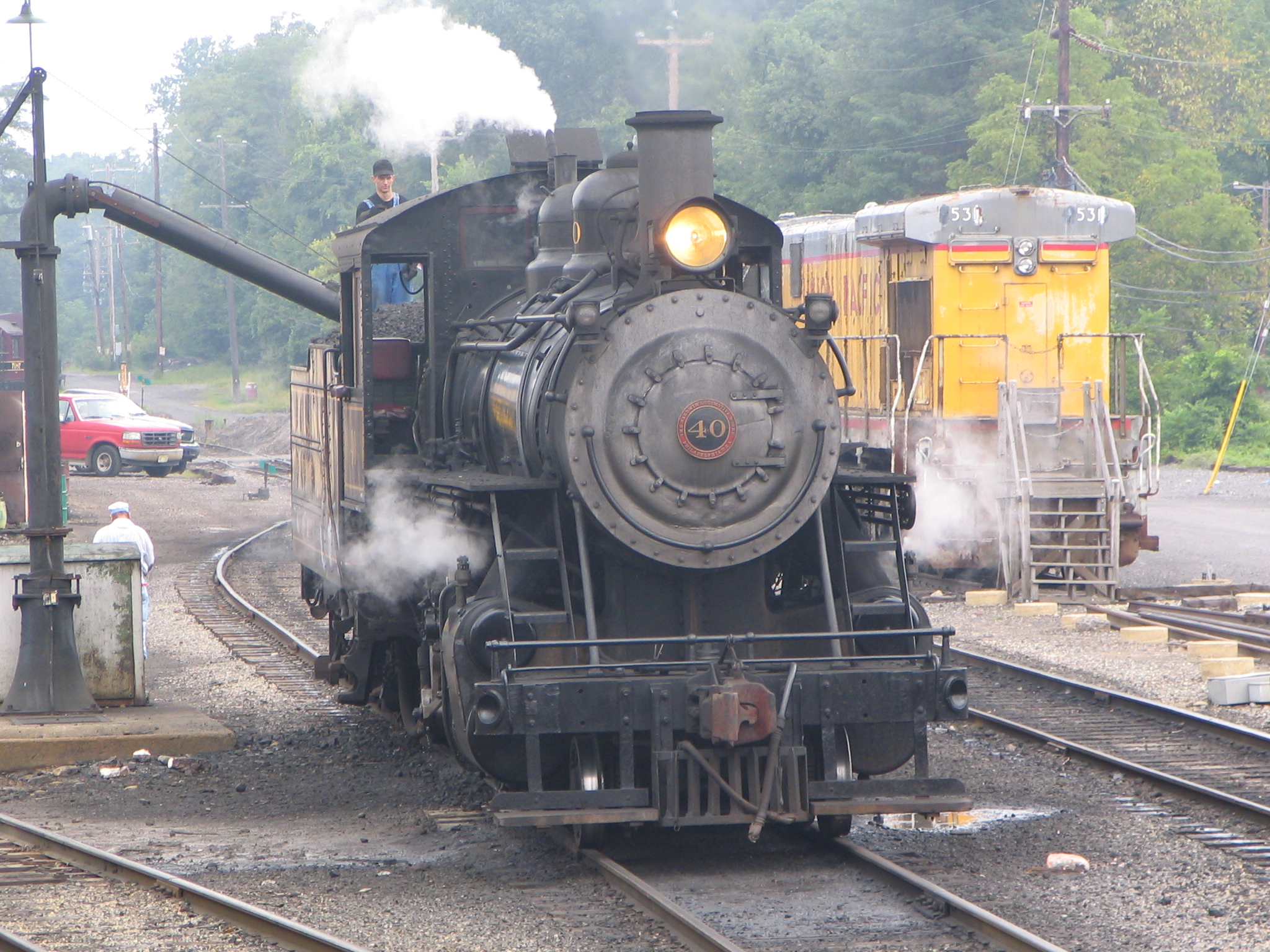 This train was located in New Hope, PA. This was a very historic
and quaint area, lots of shops and things to do, there were a lot
of people around just taking in the history and activities.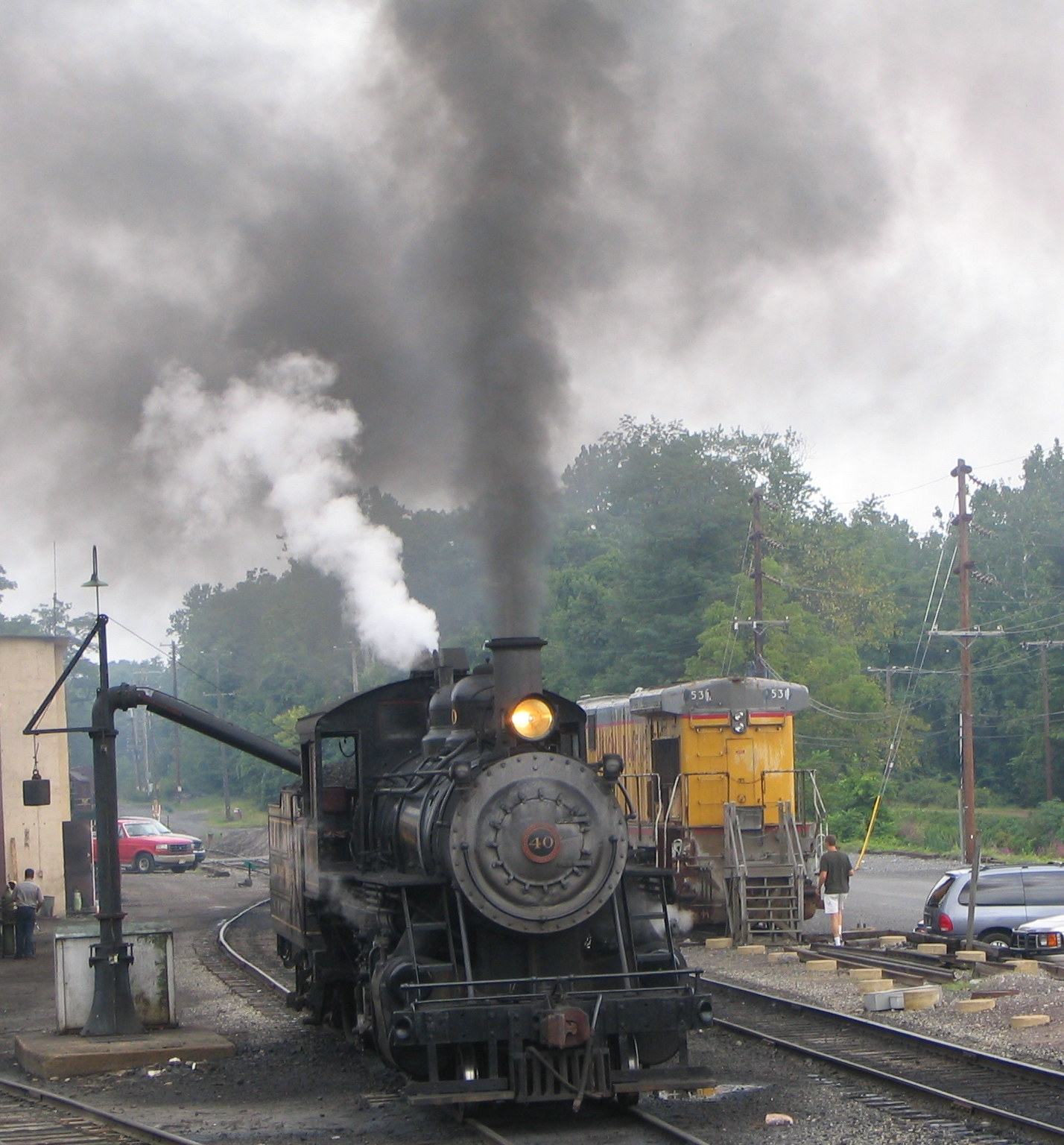 The engine just took on water, and is shooting steam through the
boiler to heat up the cold water and make steam for the next trip.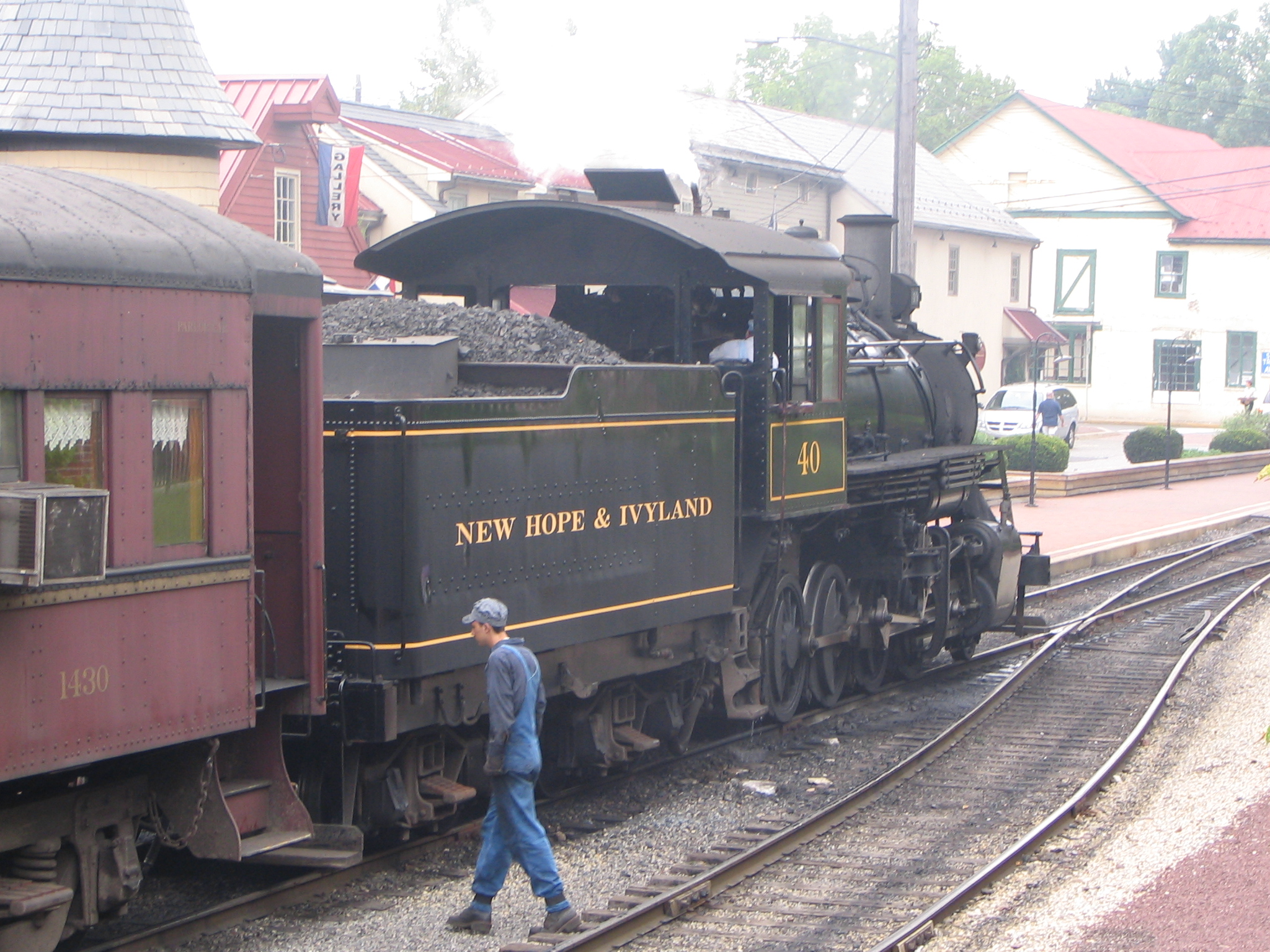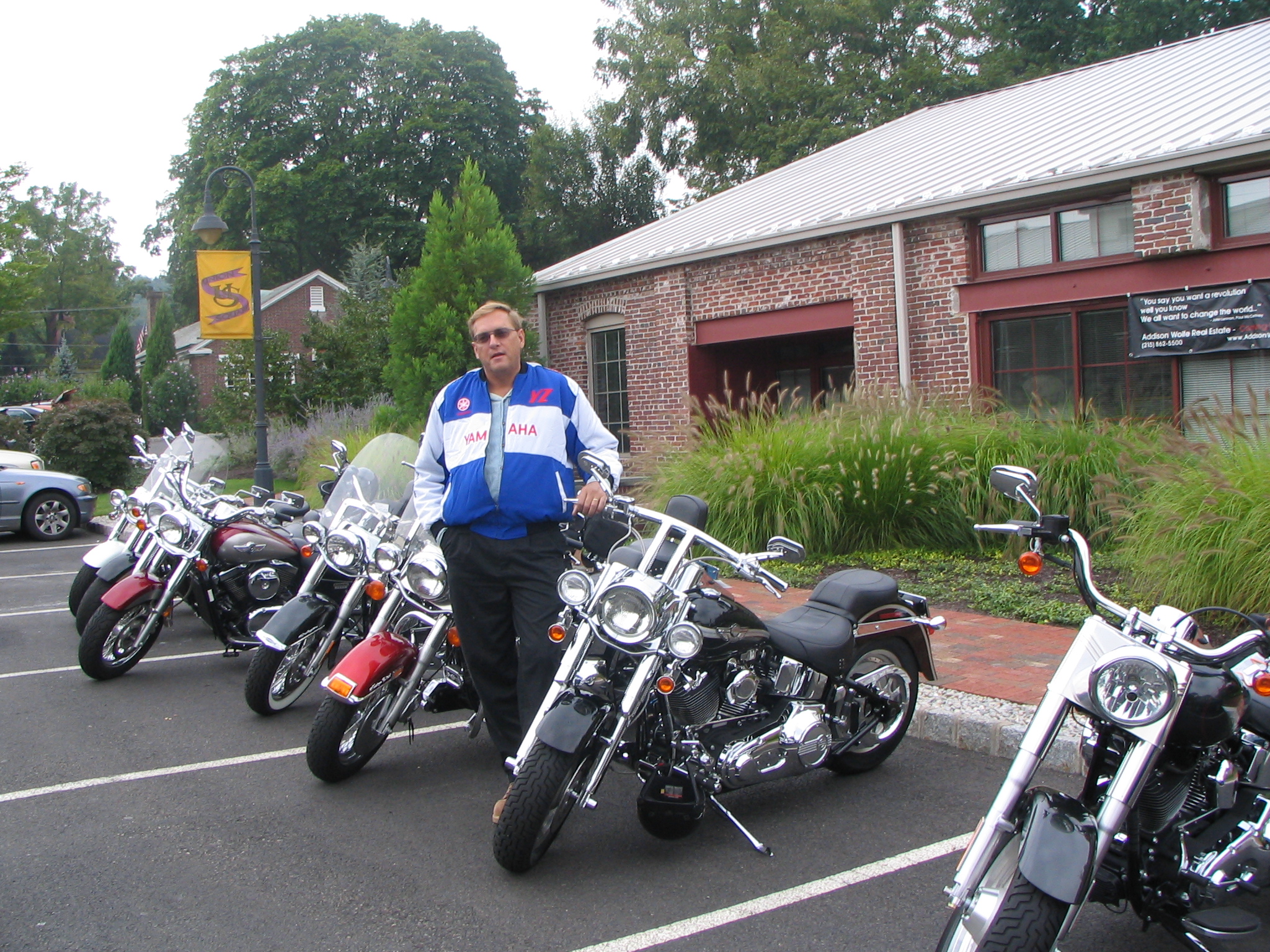 We didn't have Harleys for the trip, but a few sure would have been
nice. I had a Suzuki 650 and Ed had a German MZ 650.
---