CJ's Fourth Annual
Ossa Day 2005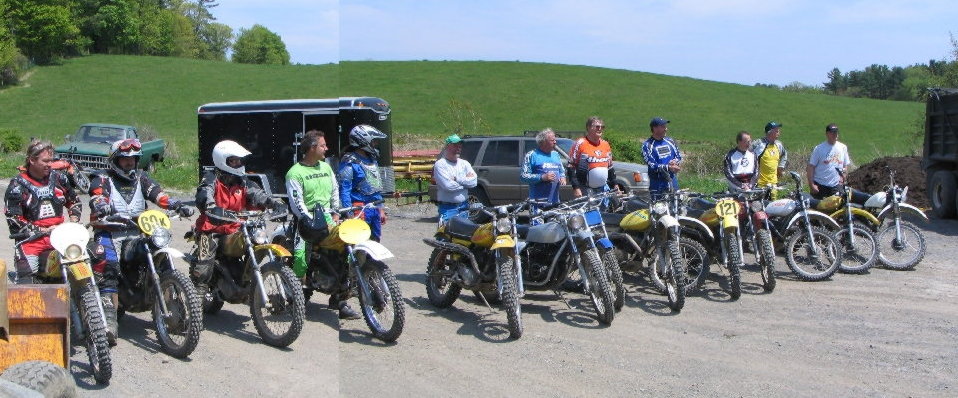 Group picture of some of the riders at
the end of the day. Perfect day for a ride!


---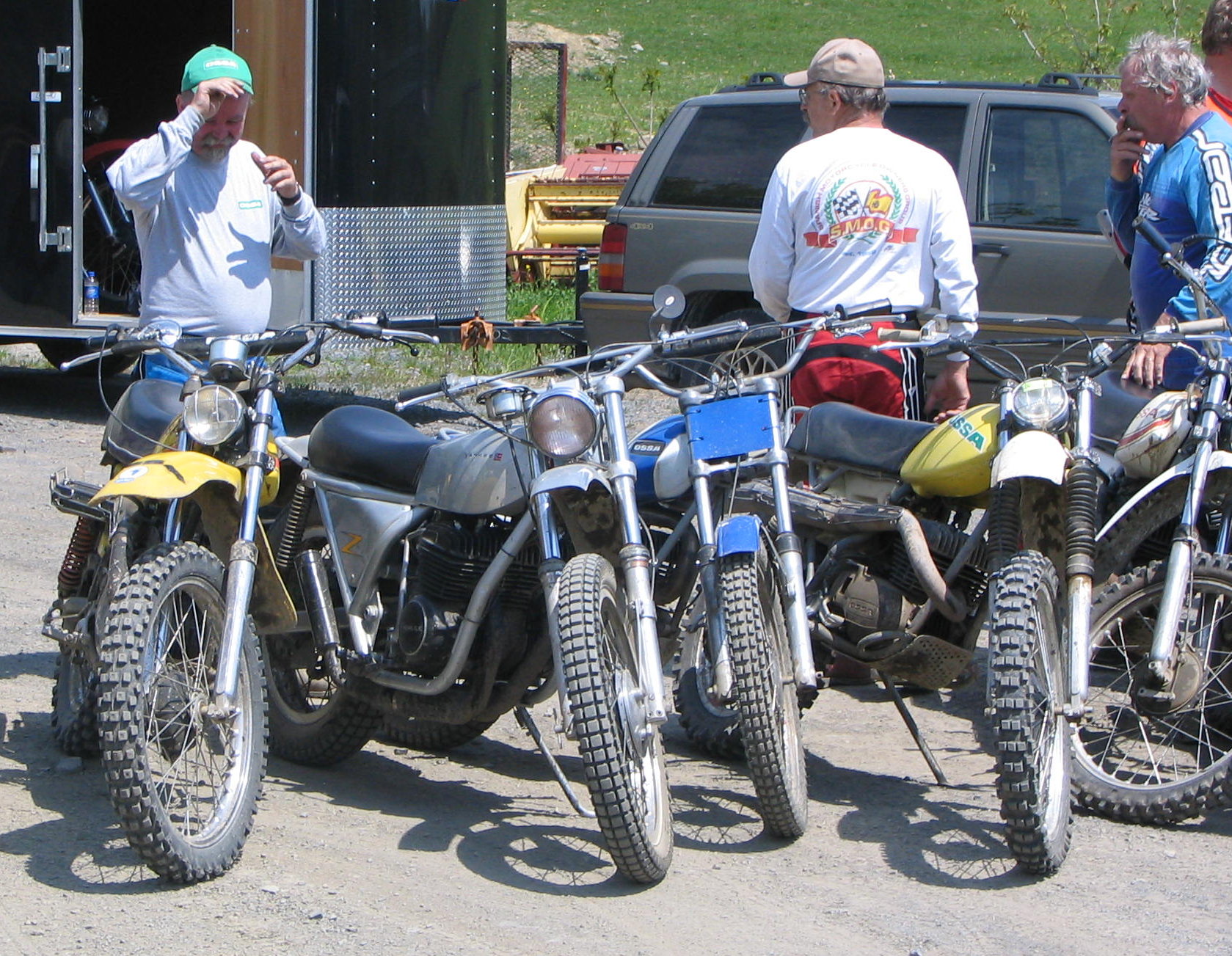 Yankee in the middle. This was the first time it
had been on a trail ride in more than 25 years,
it was last registered in NY in 1978.


---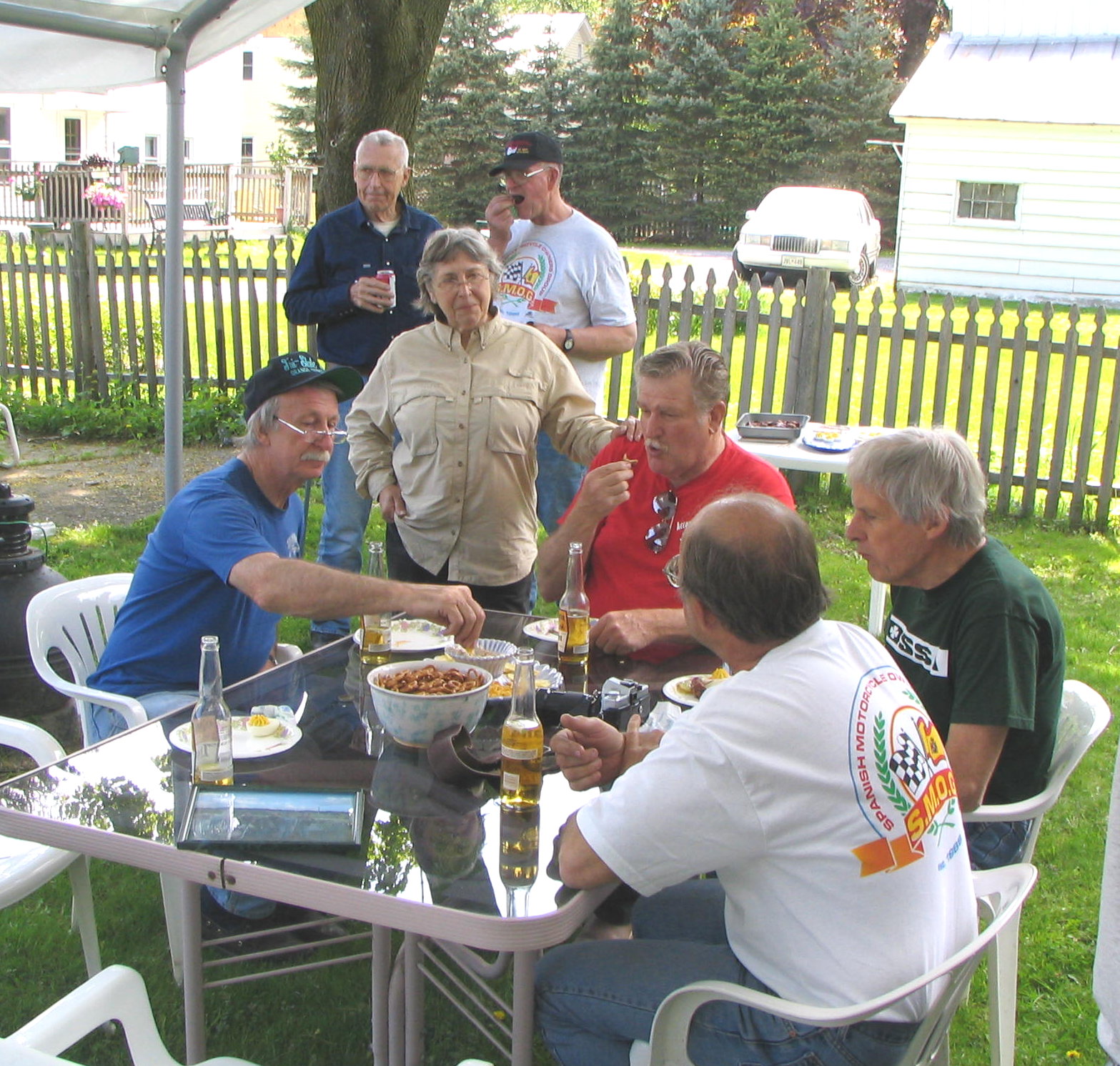 Everyone gathered at CJ's house after the ride to
relax, have a great meal, and talk about future rides.


---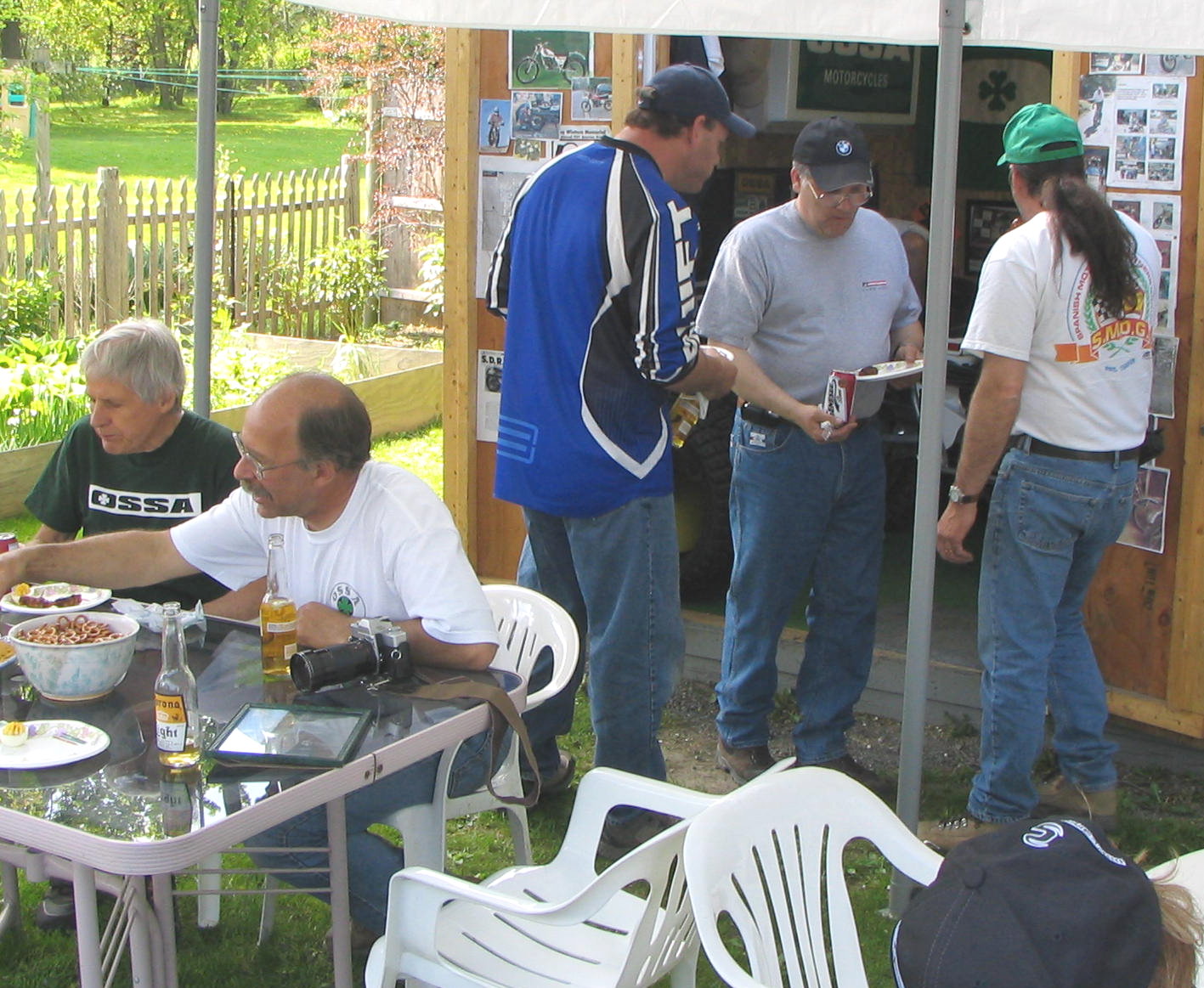 ---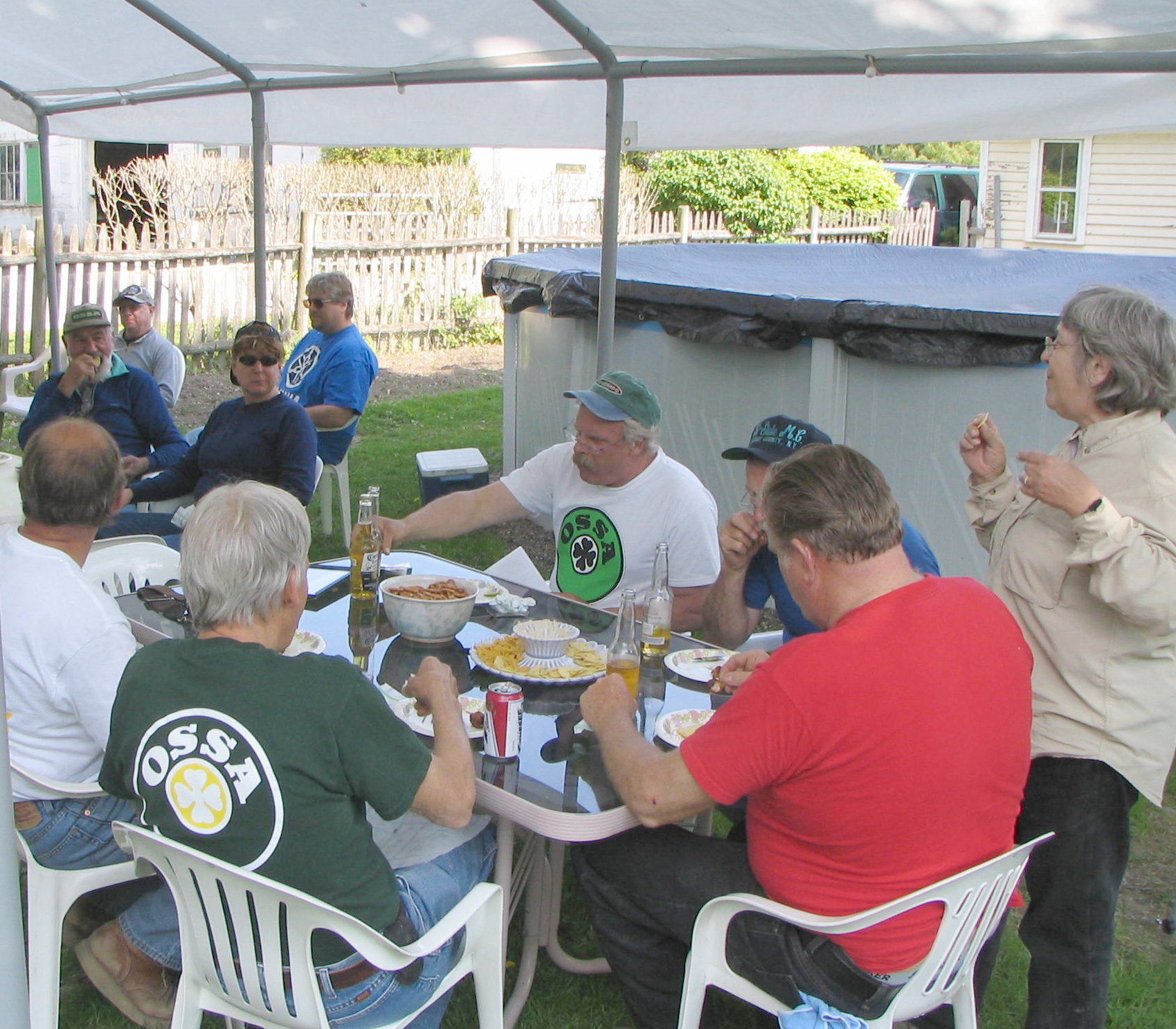 ---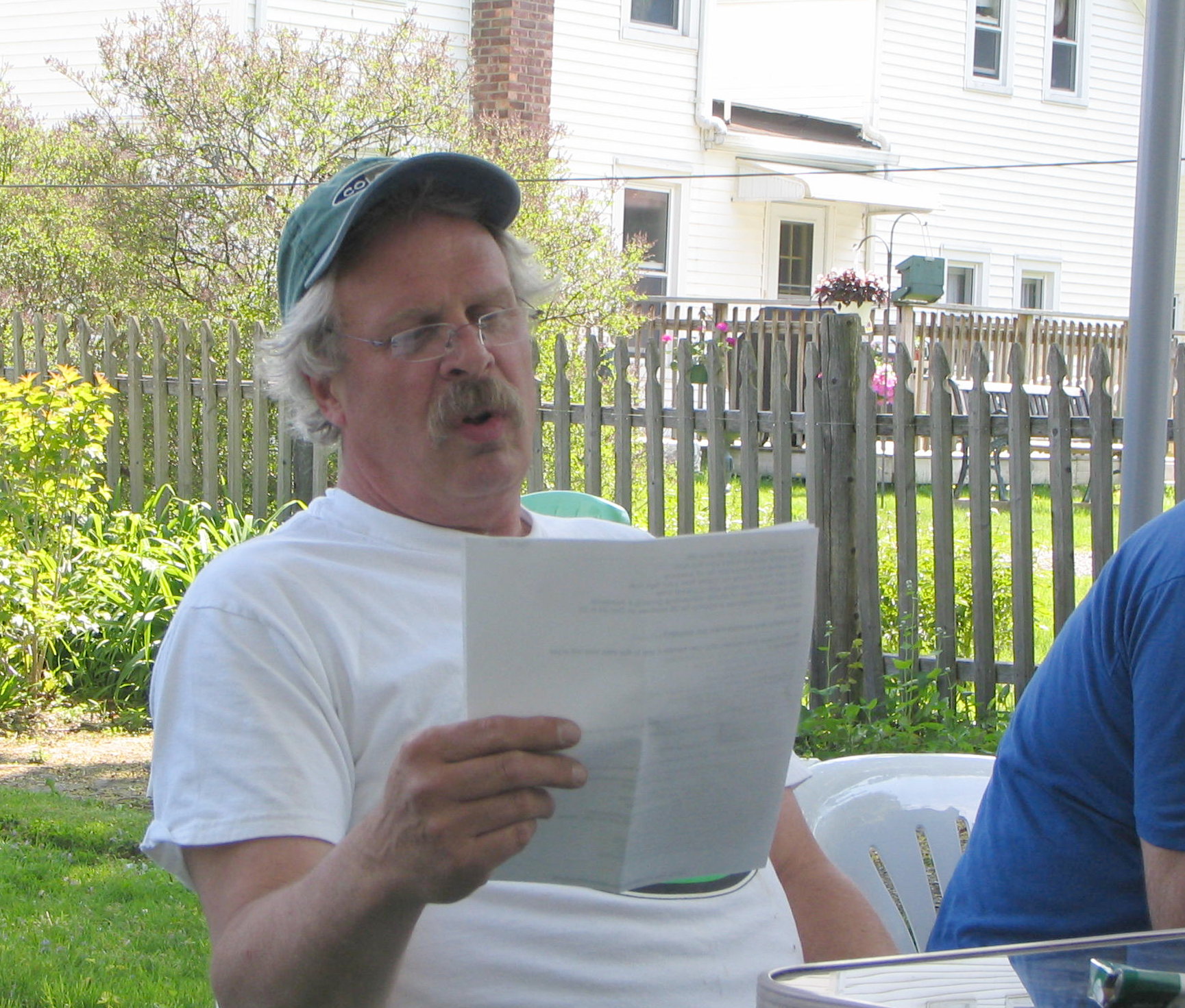 Deke McPhereson explains why Men are better than Women.


---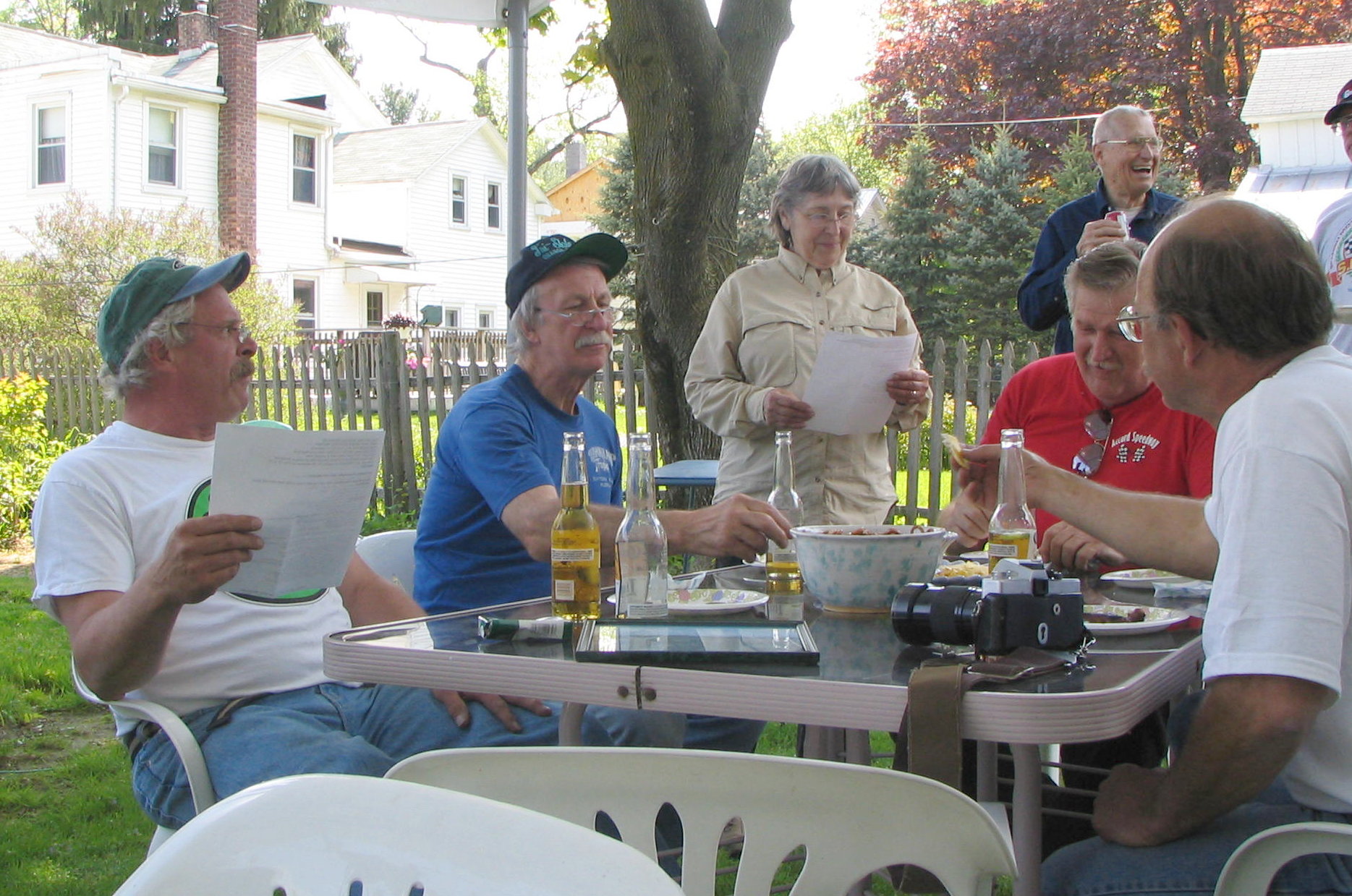 ---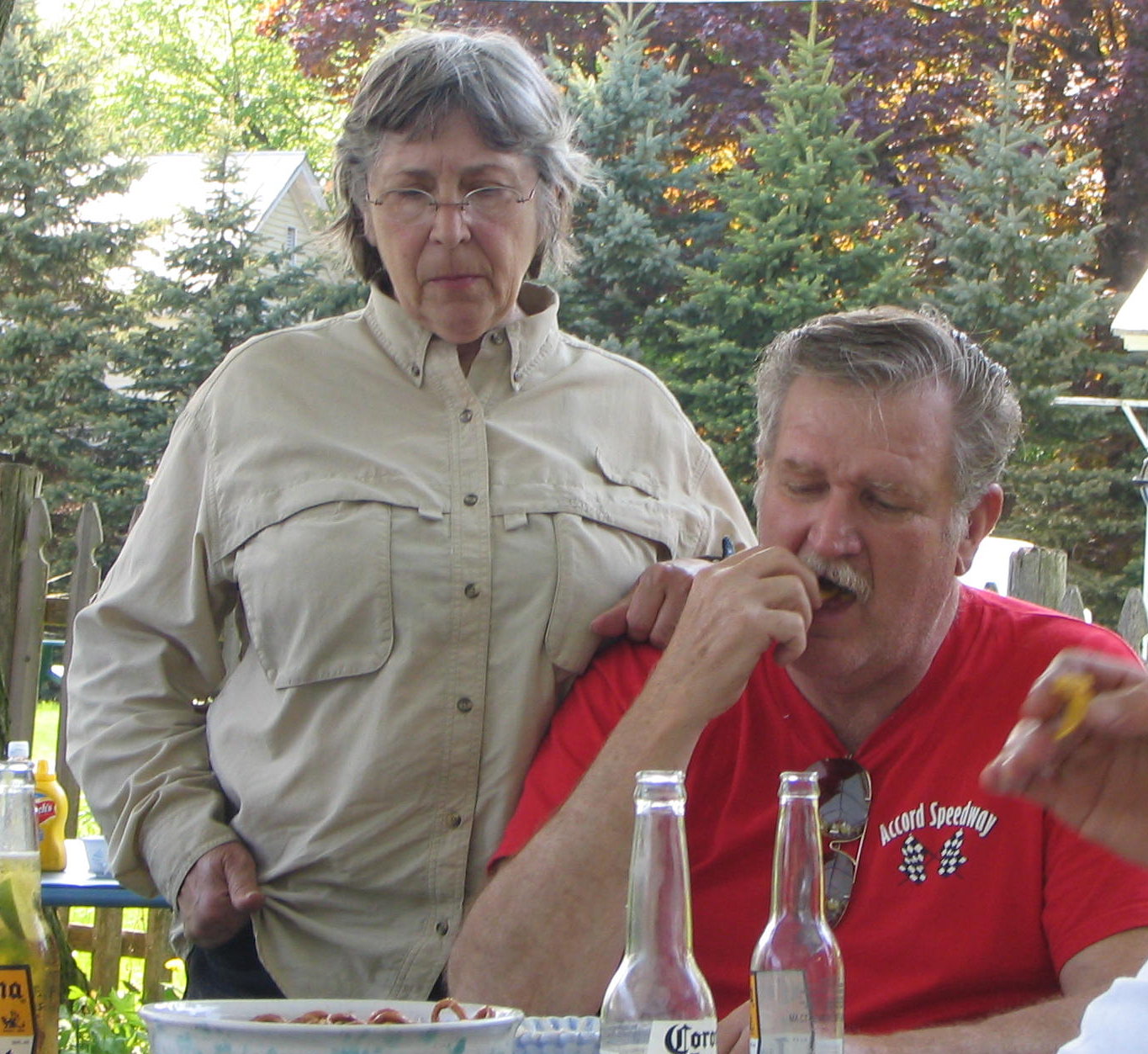 Dave Flach and his wife. The ride was held on Dave's
700 acre farm. Terrific ride, couldn't be better.


---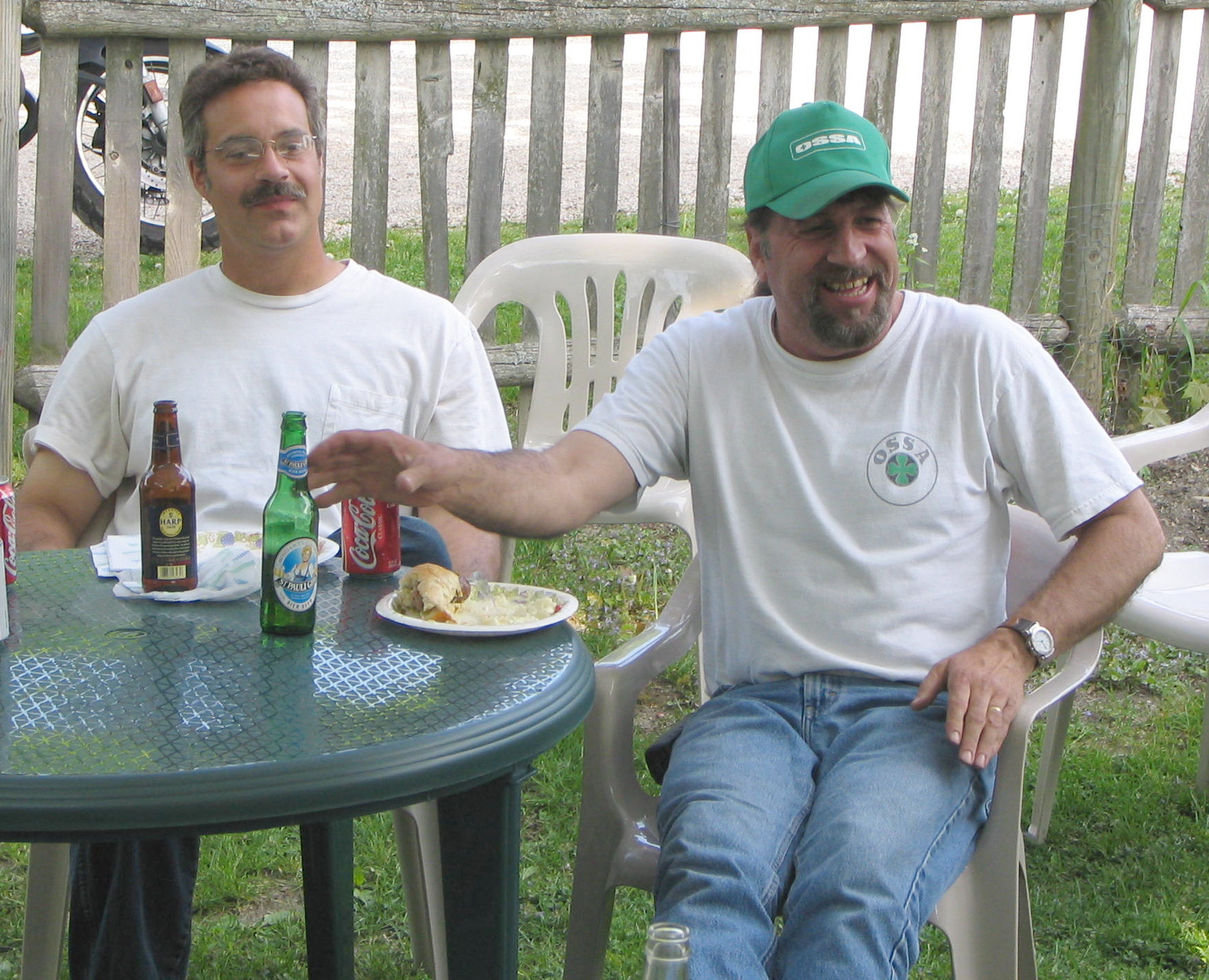 Mark and CJ having a good time, lots of Corona
available to celebrate the Ossa day.


---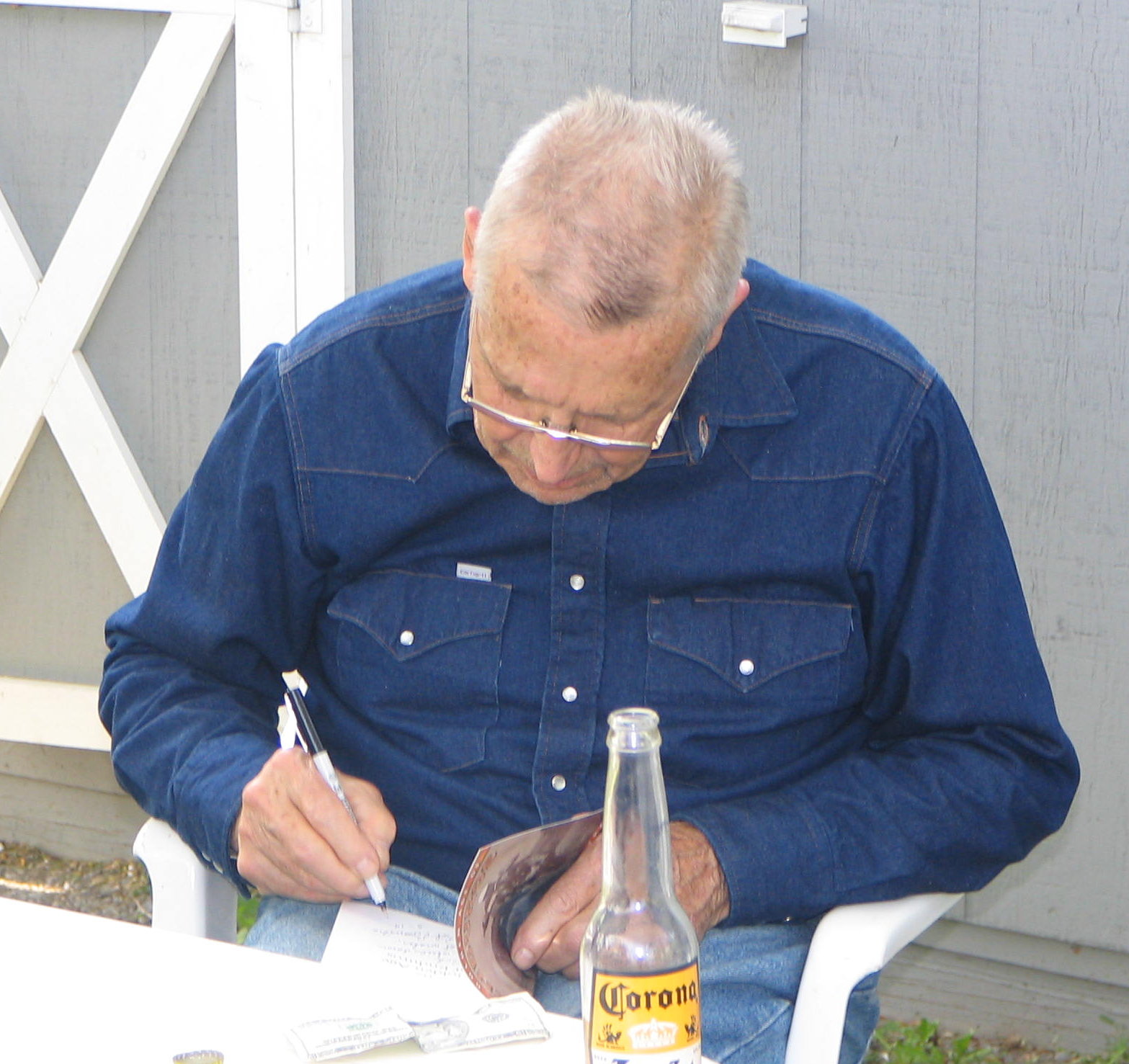 Peit Boonstra published a new book, and
was offering autographed copies at the picnic.


---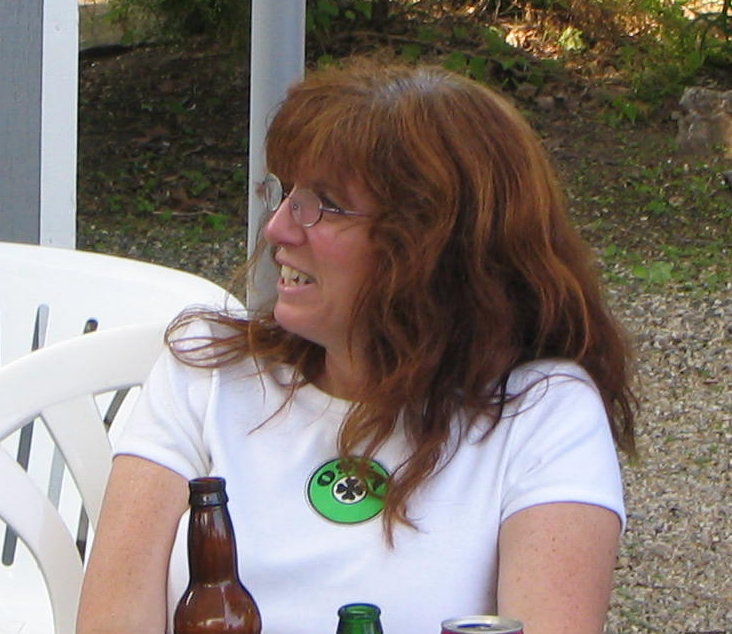 CJ's wife Rita, the ultimate hostess!


---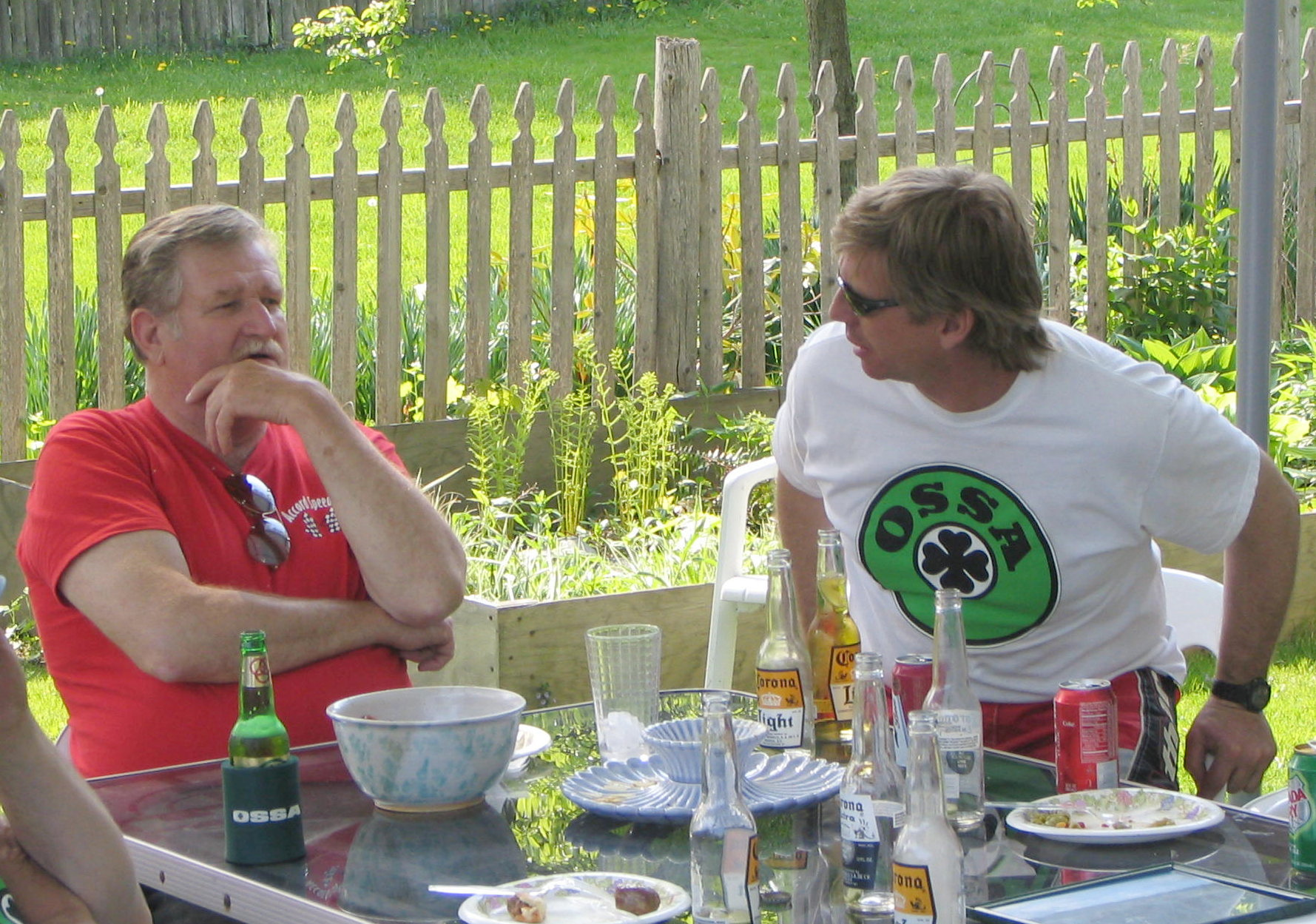 Dave Flach and Billy Peetoom make plans for the next ride.


---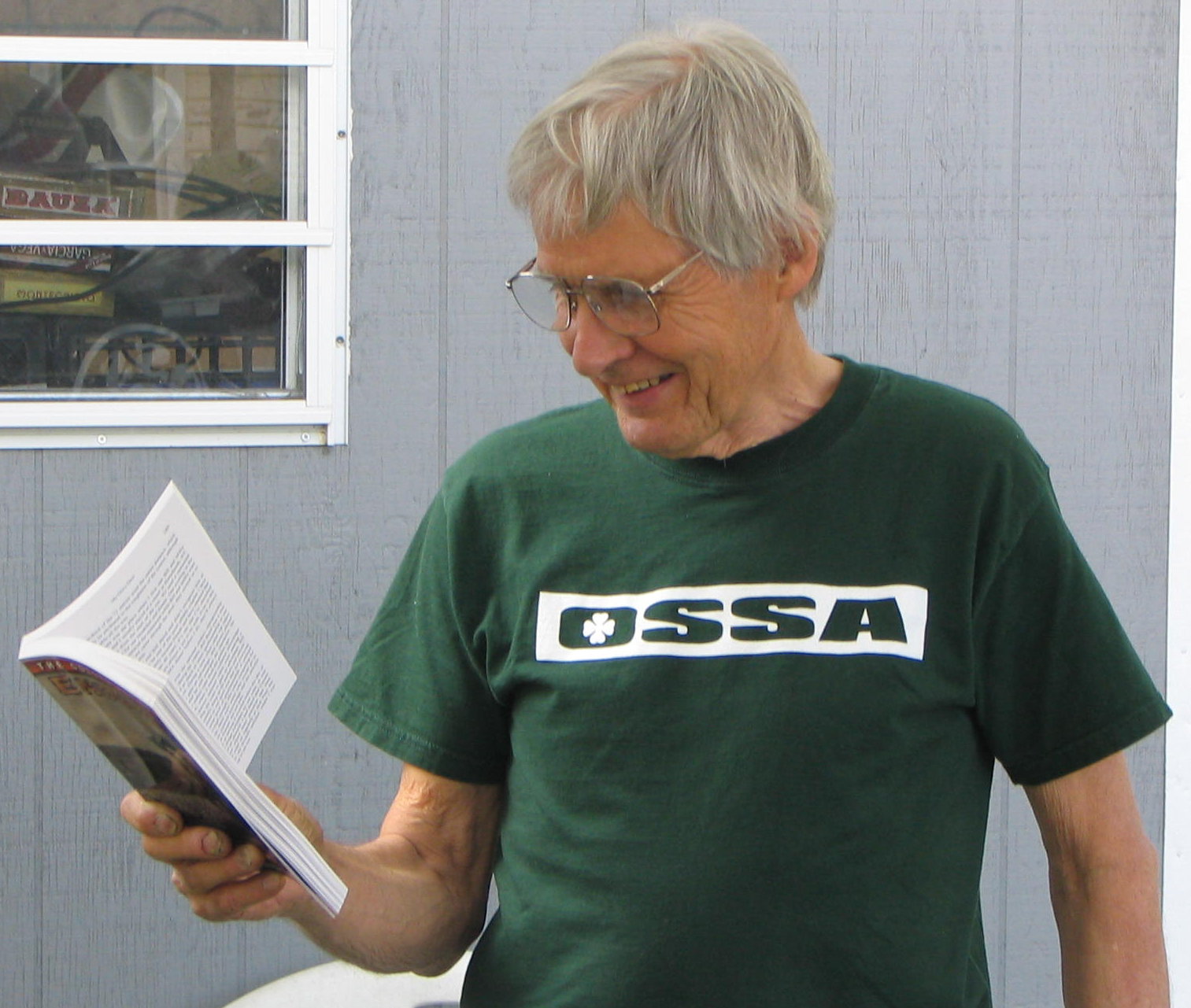 Bob Hicks reads a story from the new book. Riding
keeps you young, just ask Bob, he's 75 years young!


---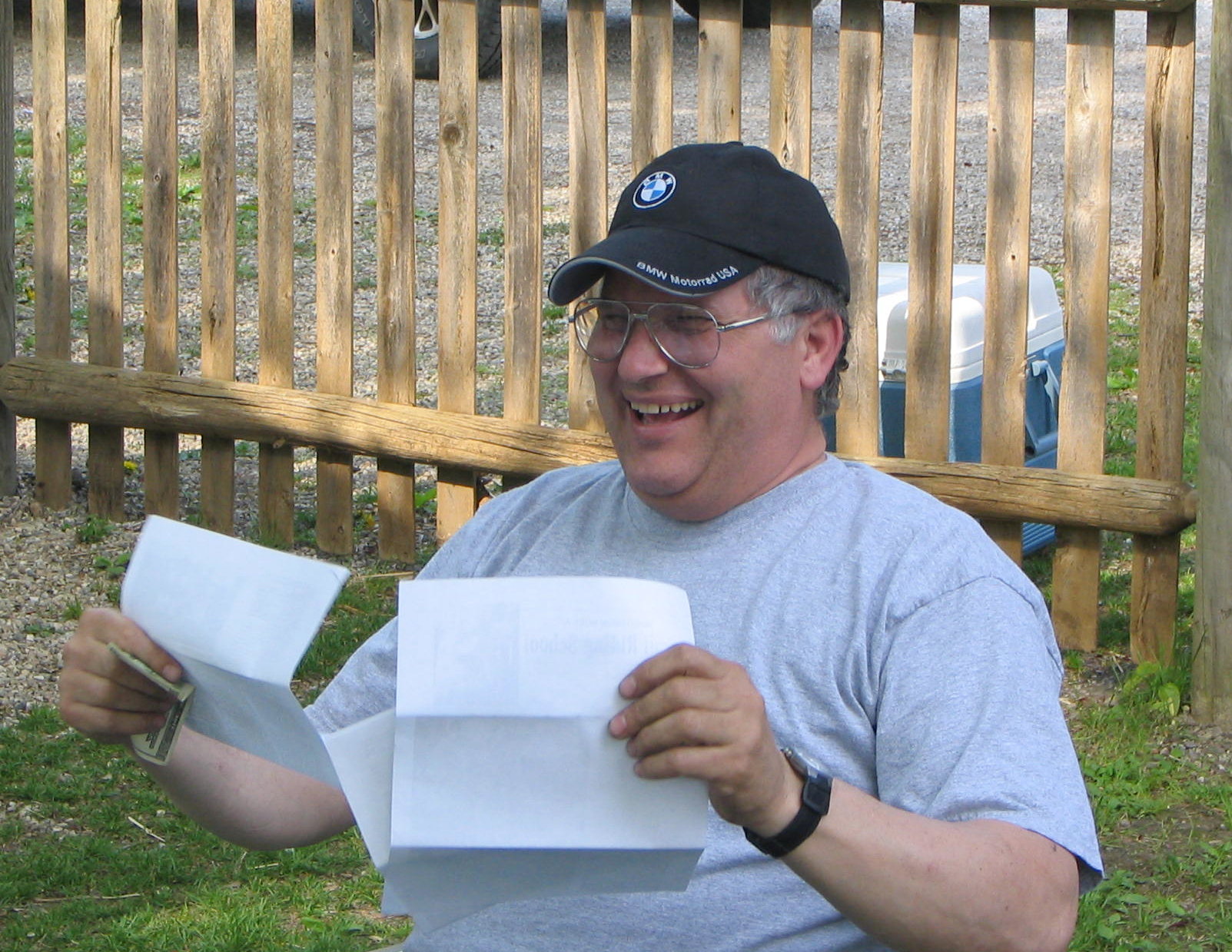 John Leone has his own publication, his book is next.


---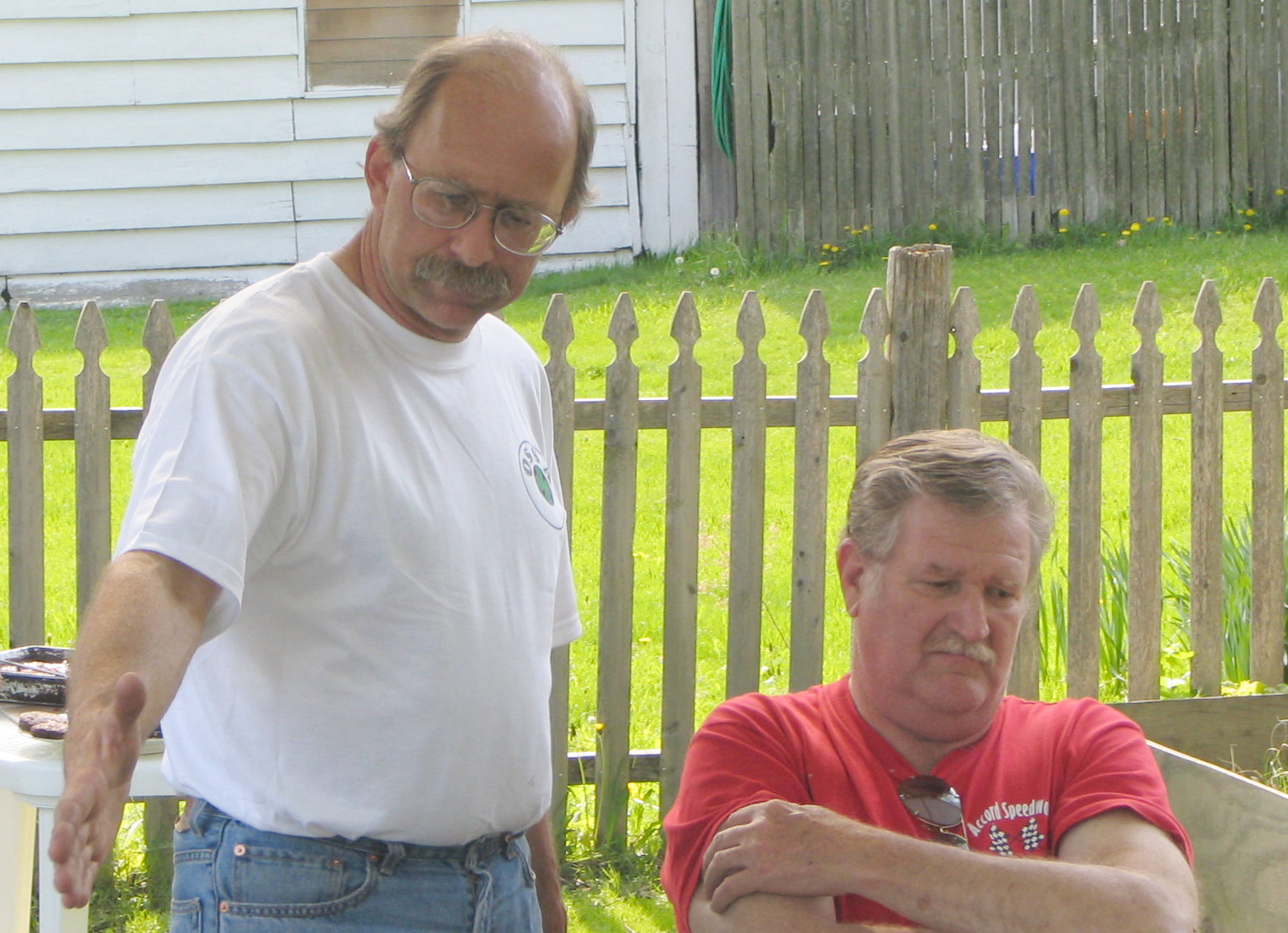 Ken Maguire, left, is President of the SMOG group
and publishes the group newsletter.


---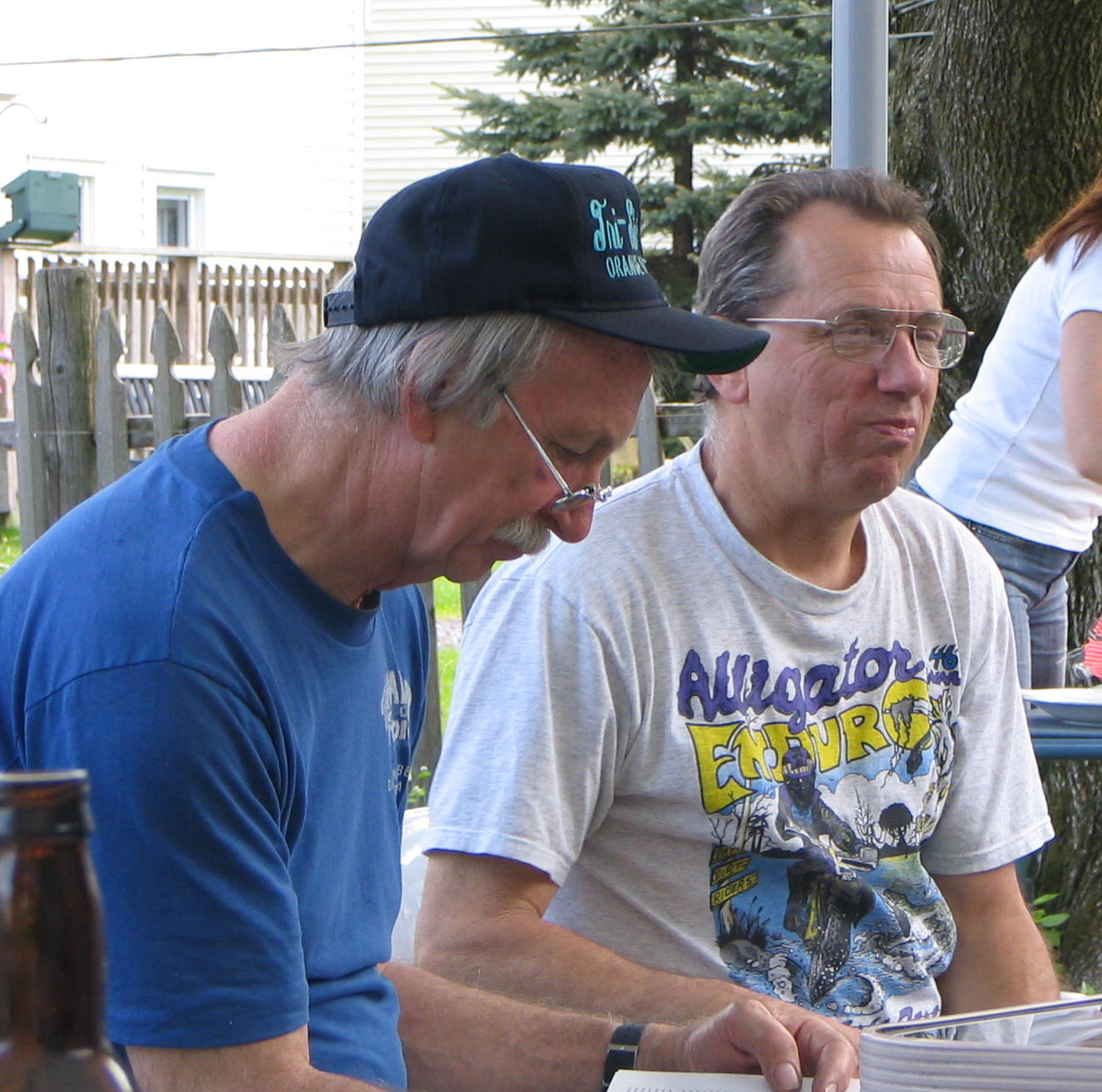 Alex Snoop (right) has a long career as a cycle racer, shop
owner, and presently top notch Ossa mechanic.


---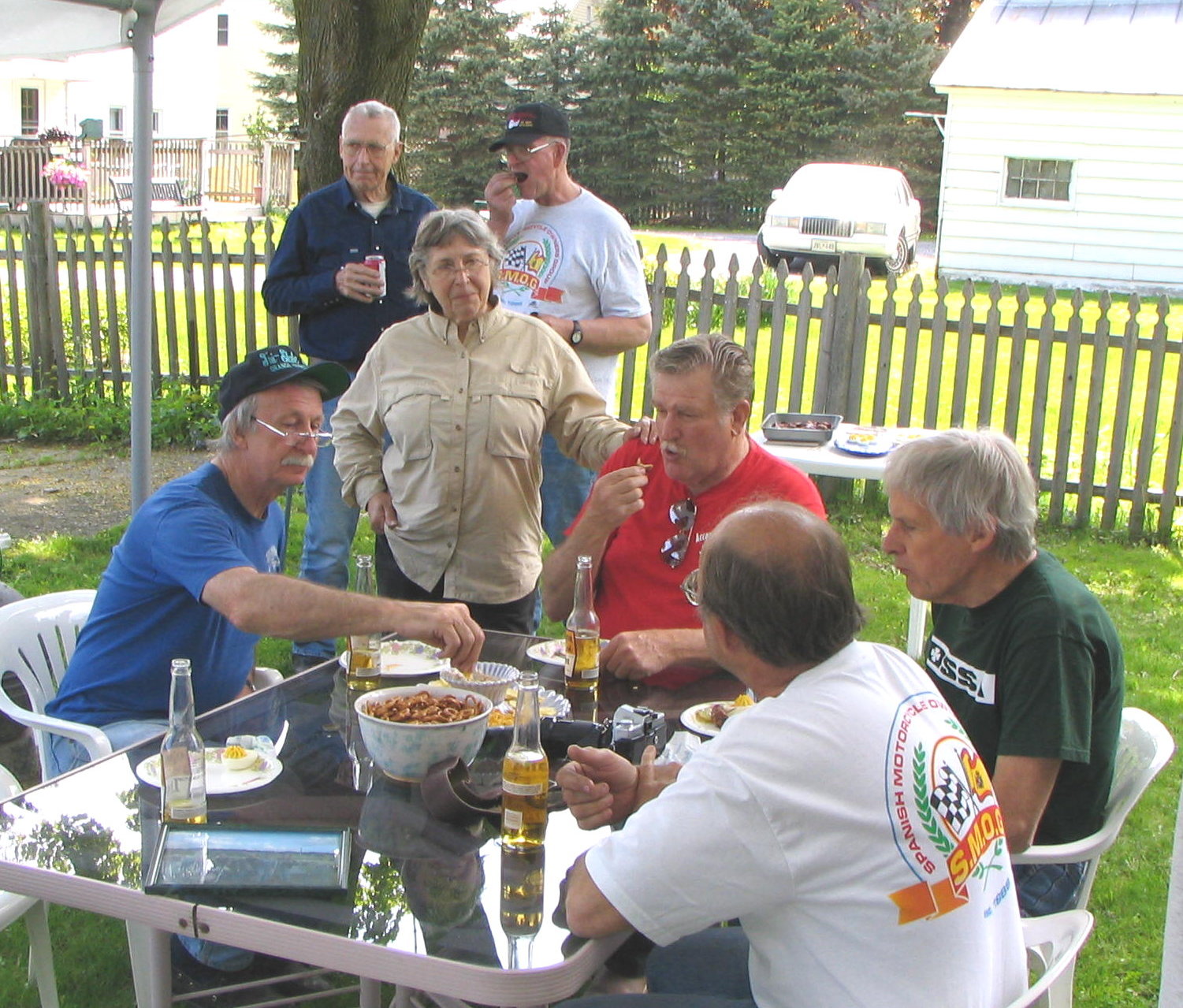 ---
Return