Spanish Motorcycle Owner's Group

2006 Annual Ride, Coeyman's Hollow
Perfect day for a SMOG event, fall sunshine in Upstate New York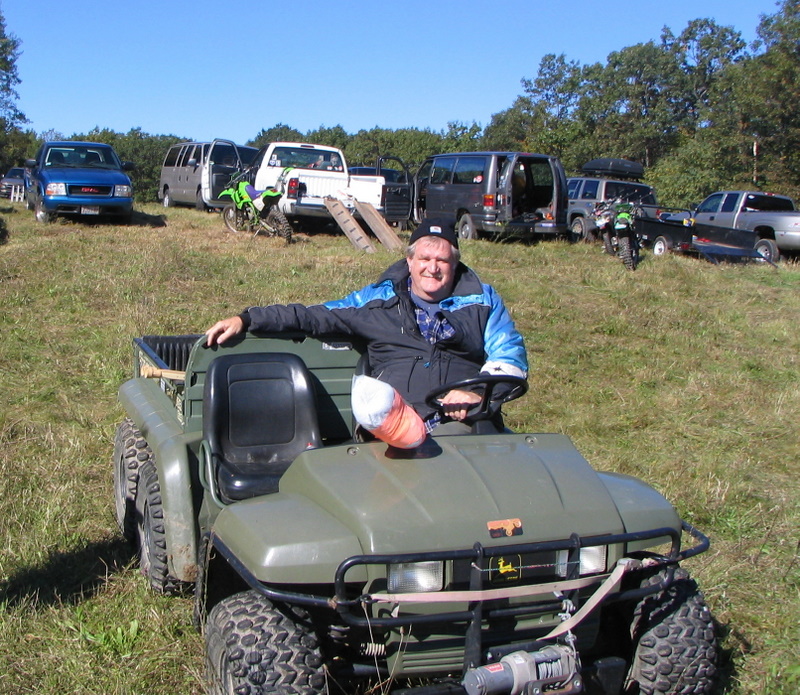 Dave Flach is laid up with a torn achilles tendon for awhile,
he was kind enough to let the event run on his 700 acre farm.
CJ, Mark and Rita set up shop, everyone is unloading.
This is a family event, these young MX'ers are out enjoying the day.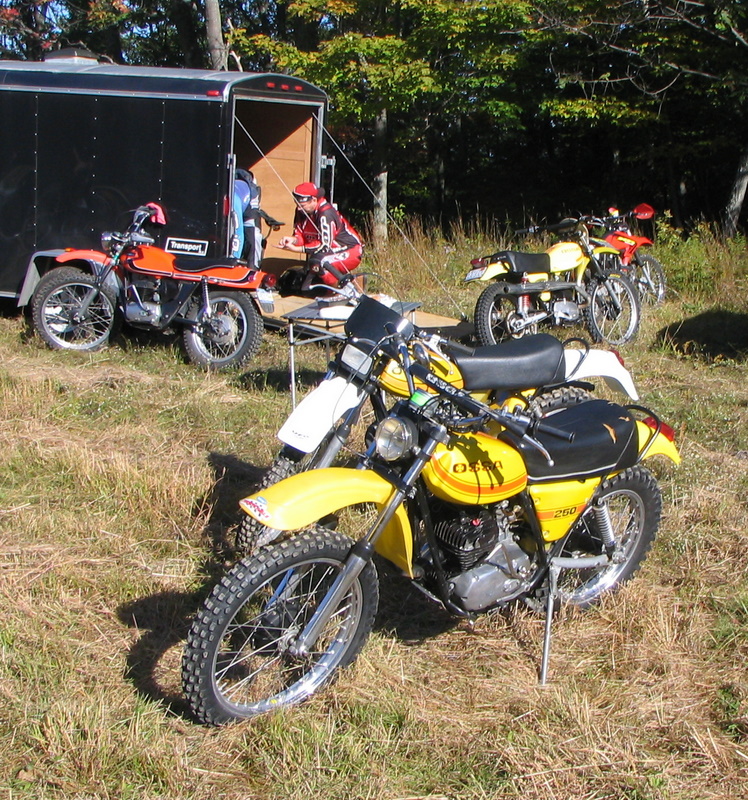 Vintage bikes of all kinds, Montesa, Ossa, Bultaco and Yankee.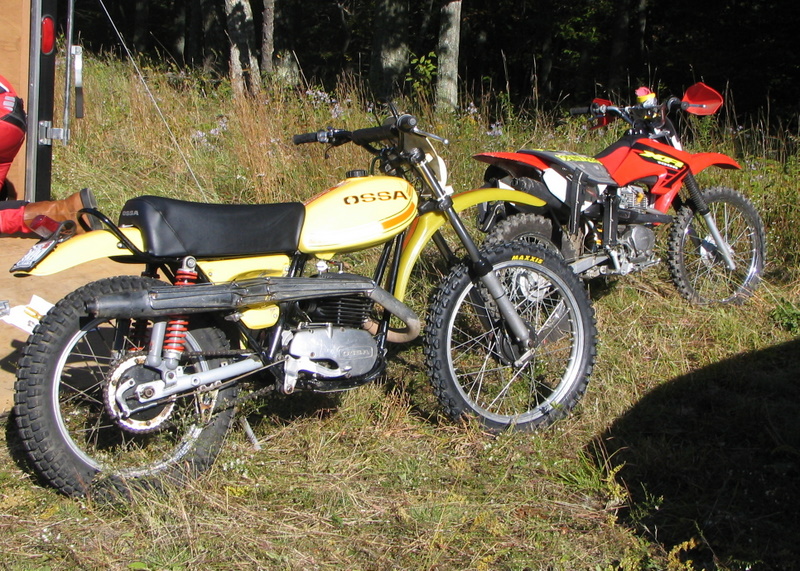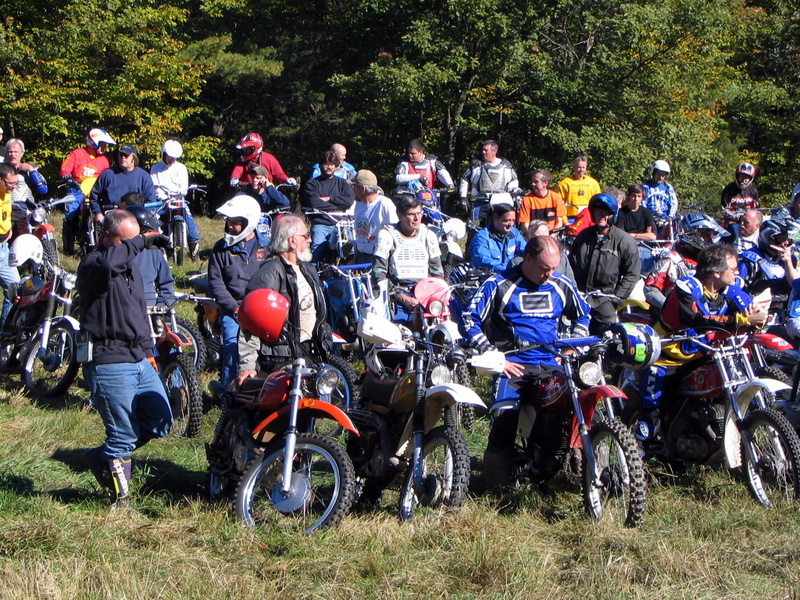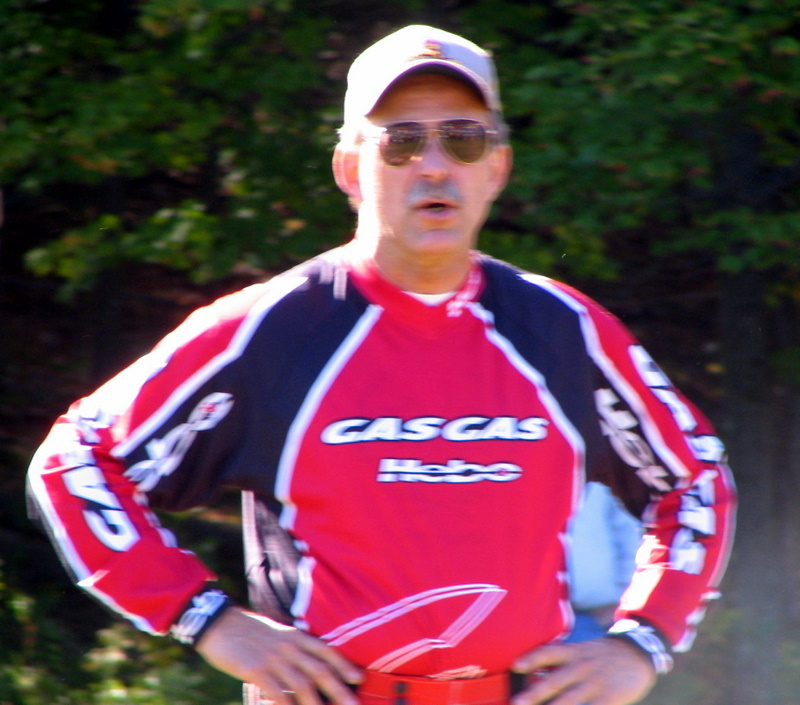 Ken Maguire was the MC for the event, there were 65+ riders in attendance.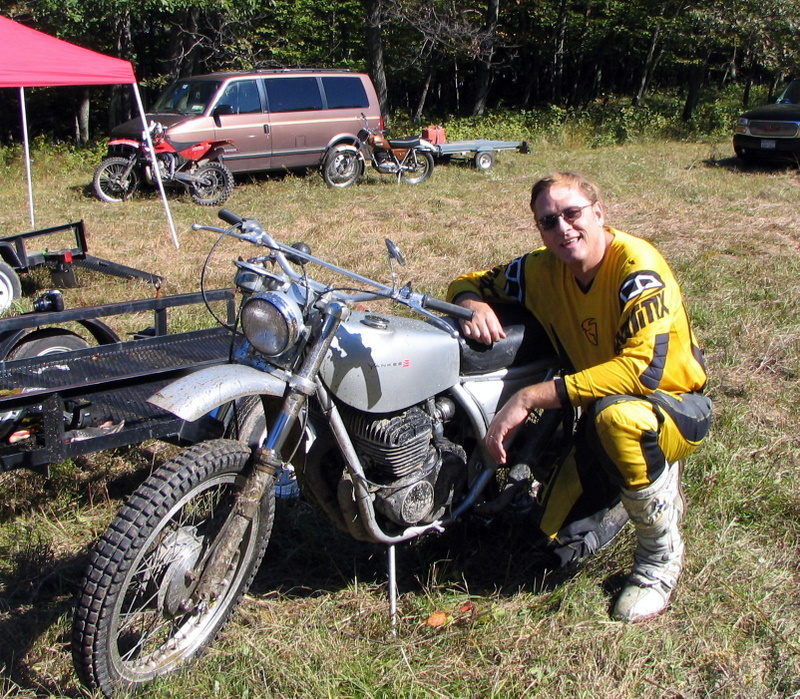 The route was a little wet, I took one lap, and then relaxed.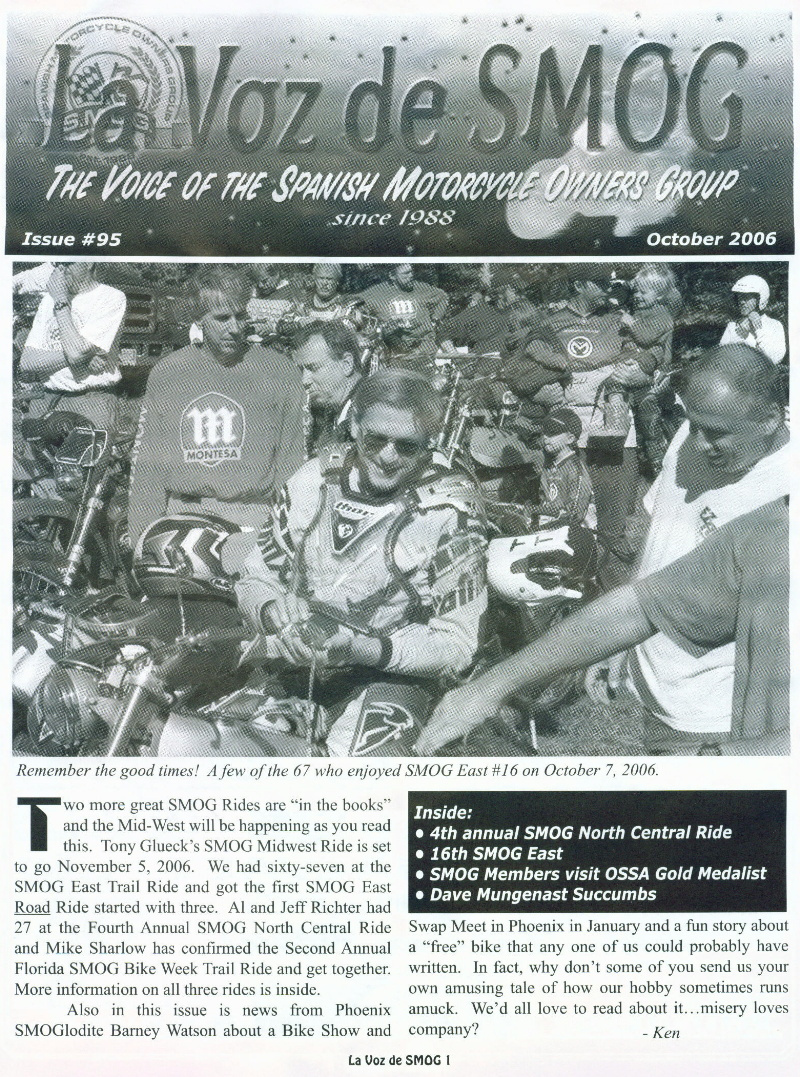 I made the front cover of "La Voz", the SMOG group's member publication.
I was telling the guy next to me how to take a picture, the picture he took is
the one below.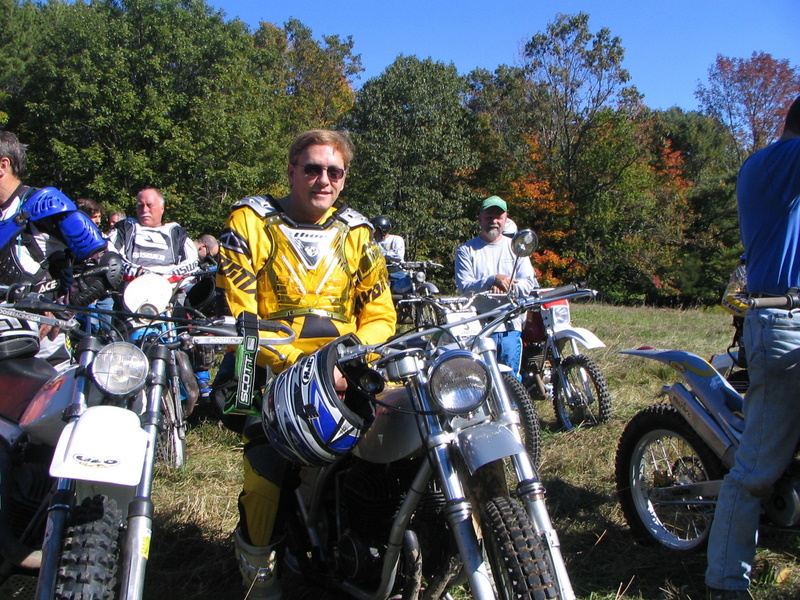 Mine was the only Yankee at the event, Yankee Bob couldn't make it.
---
Return