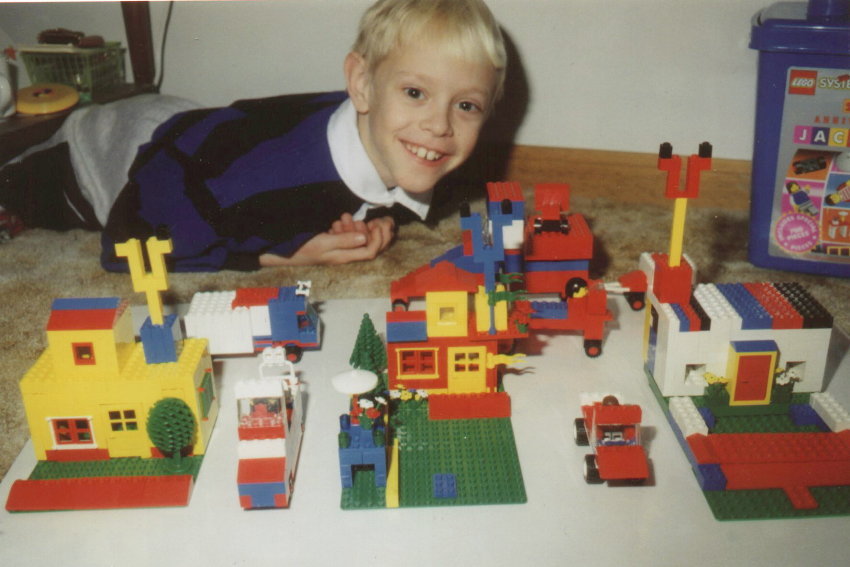 Steven was always a Lego maniac! I think he
still has these buildings put away somewhere.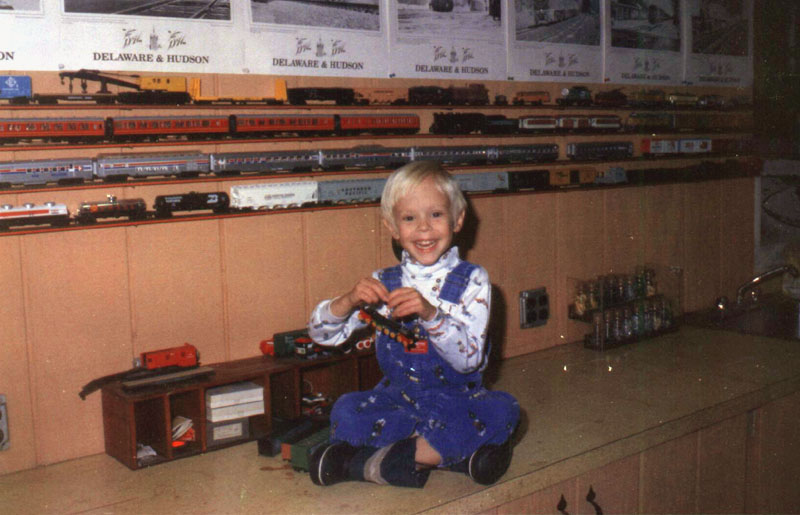 We has a great HO train set in the basement
at one time. The trains displayed on the wall
are just some of the engines and rolling
stock that made up the set.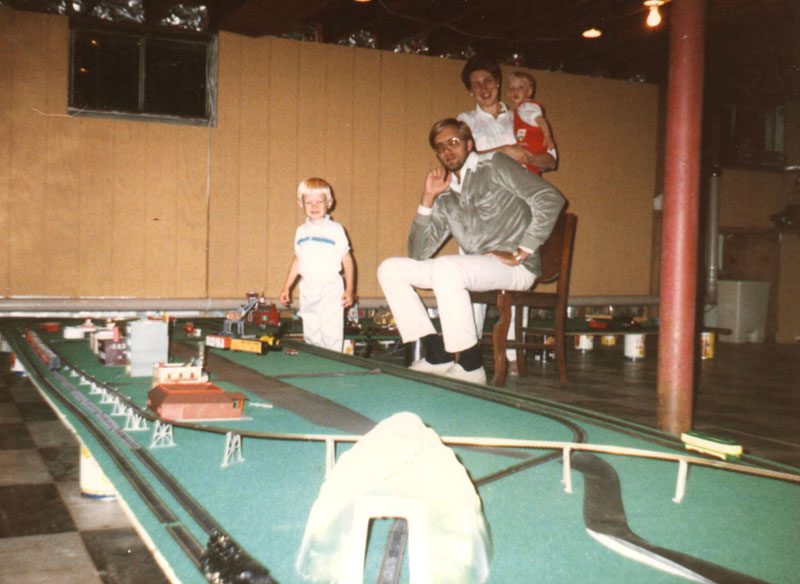 The layout doesn't show up too well here,
but was made up of 4 sheets of 4'x8'
plywood. All the track was soldered, to
keep the trains on the track! There were
three main lines, a smaller switcher yard,
and different bridges and buildings.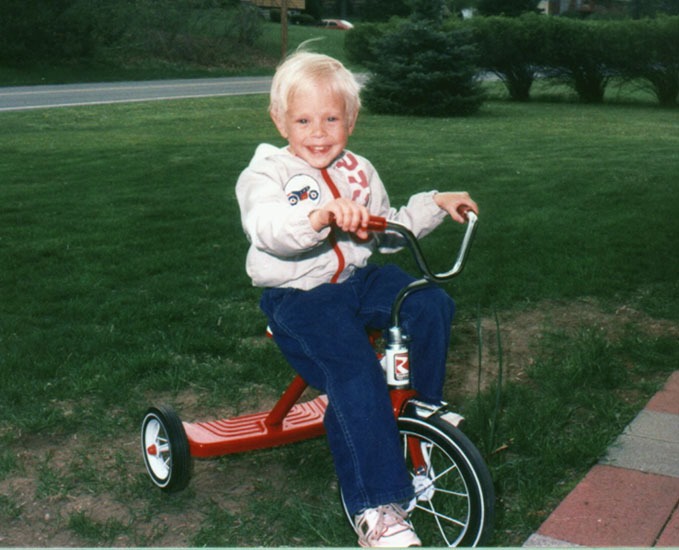 A brand new red tricycle!
Now, even more mobility than ever.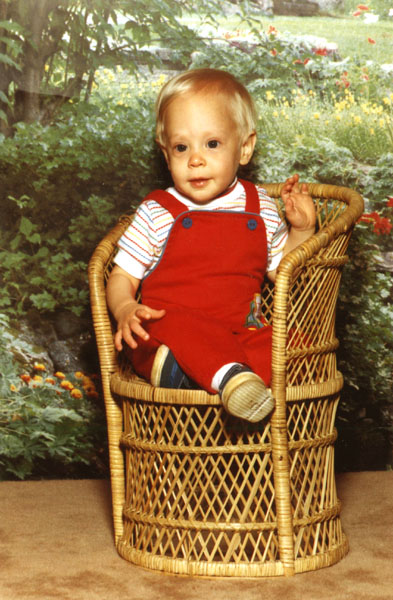 One of Steven's first formal portraits,
about 9 months old.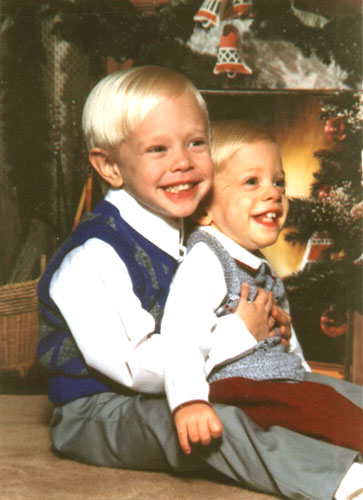 A later picture, with younger Jeff for company.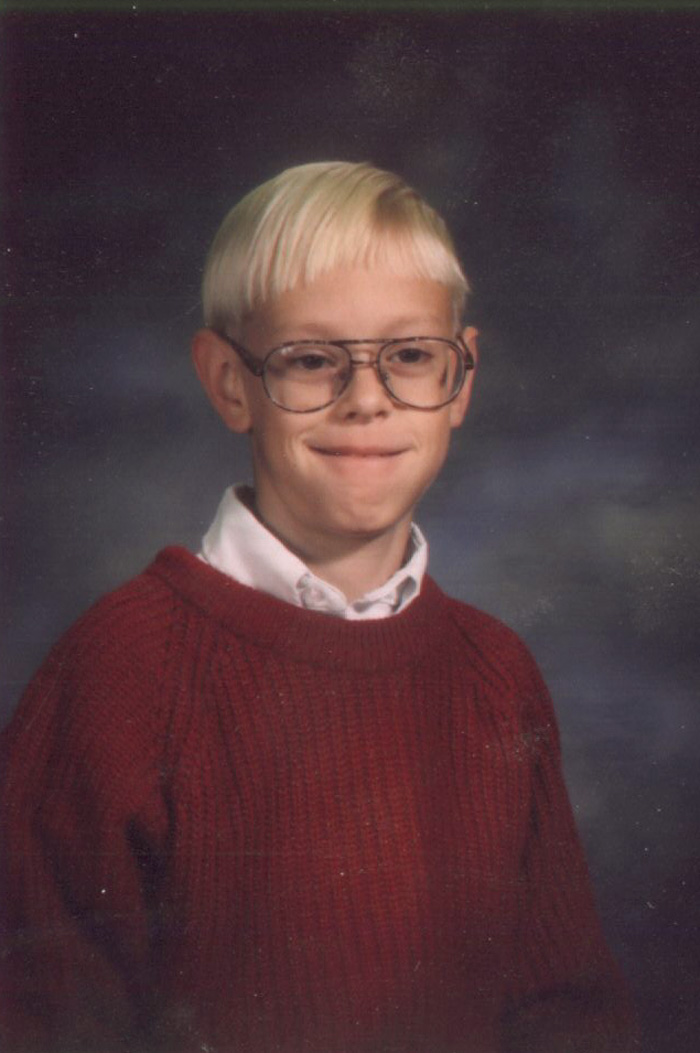 Steven's school picture for 1994.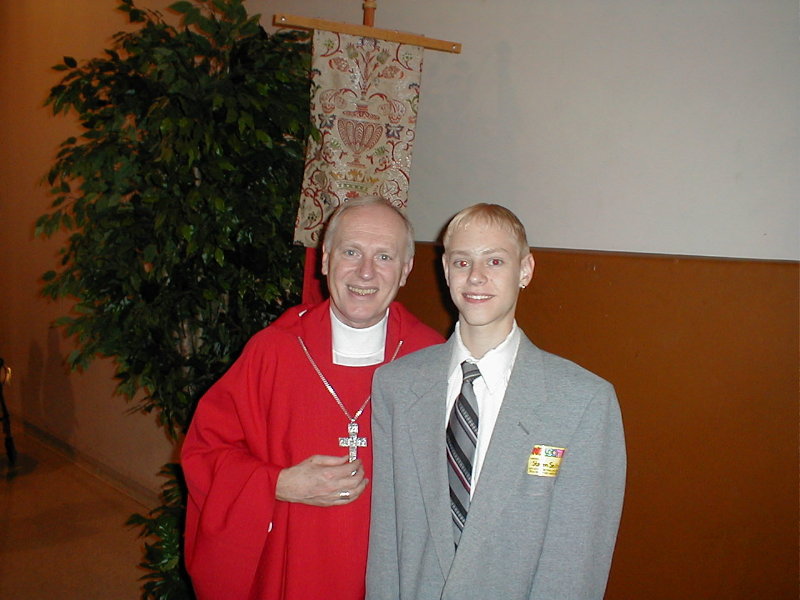 Monsignor and Steven at St. Clare's
Church, Confirmation.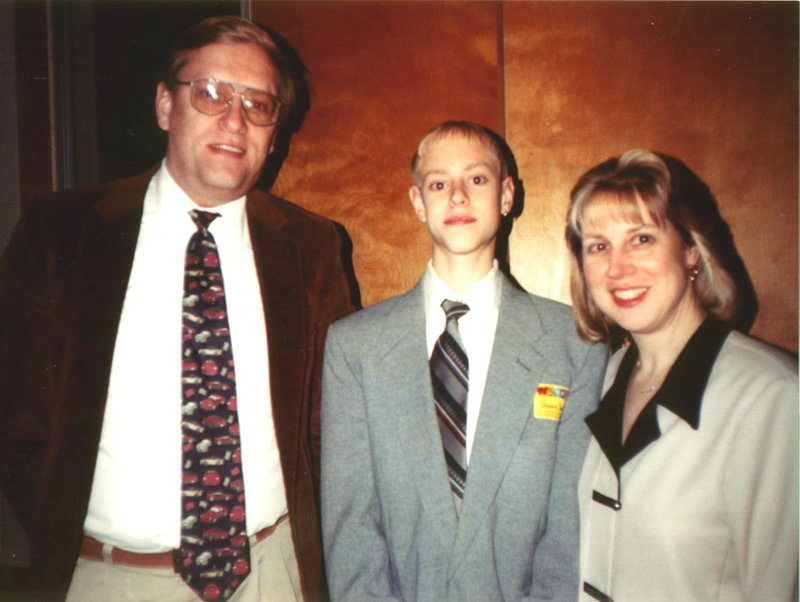 Confirmation was a big event for the whole family.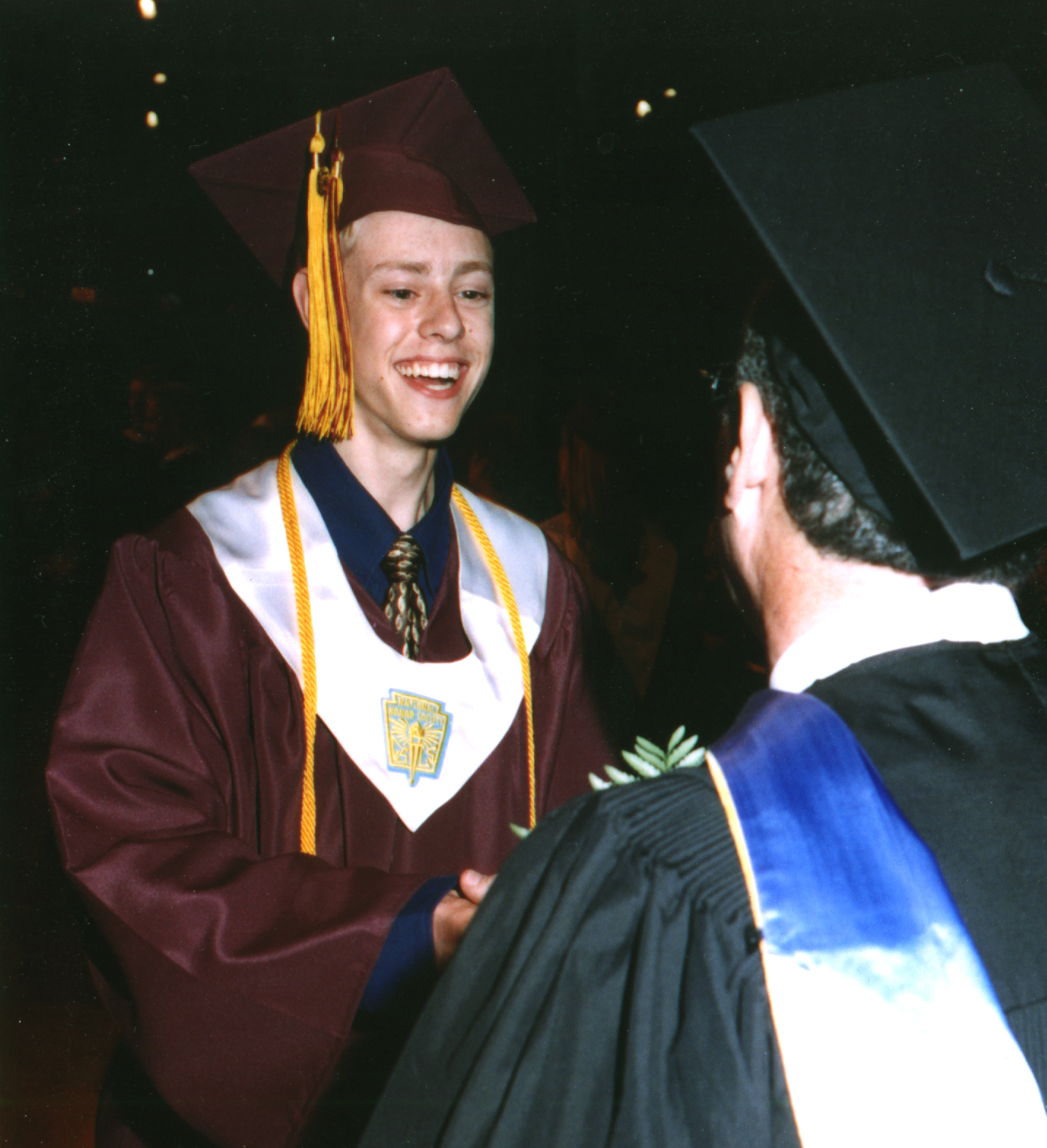 Steven receives his HS graduation diploma,
Empire State Plaza Convention Center, 2002.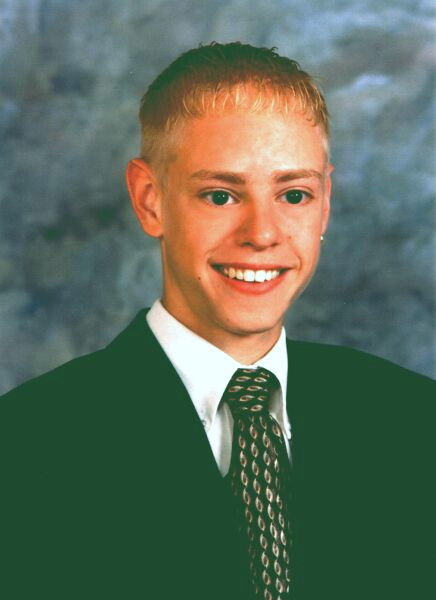 Colonie High School, Senior Portrait, 2002