As I was saying, there aren't any pictures from our
trip. But, the next best thing are pictures of other
trip and motorcycle kinds of things.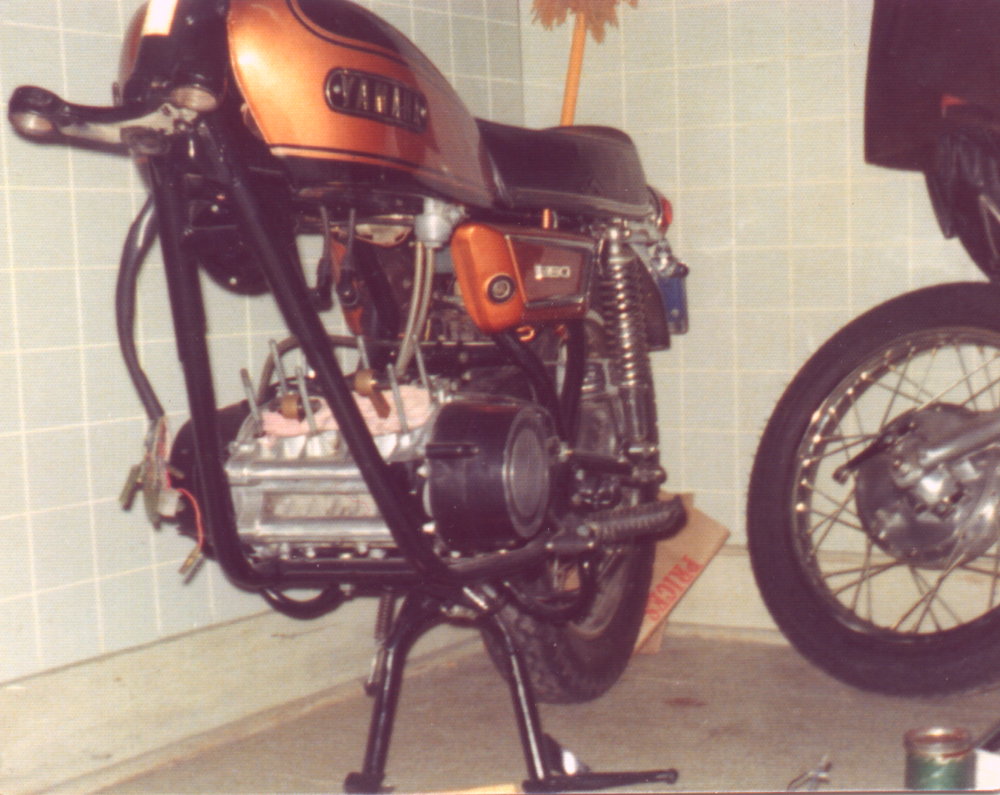 My RD 350 received a complete rebuild in the winter
of 73'. Engine was torn down and parts replaced.
New tires, wheels trued and balanced.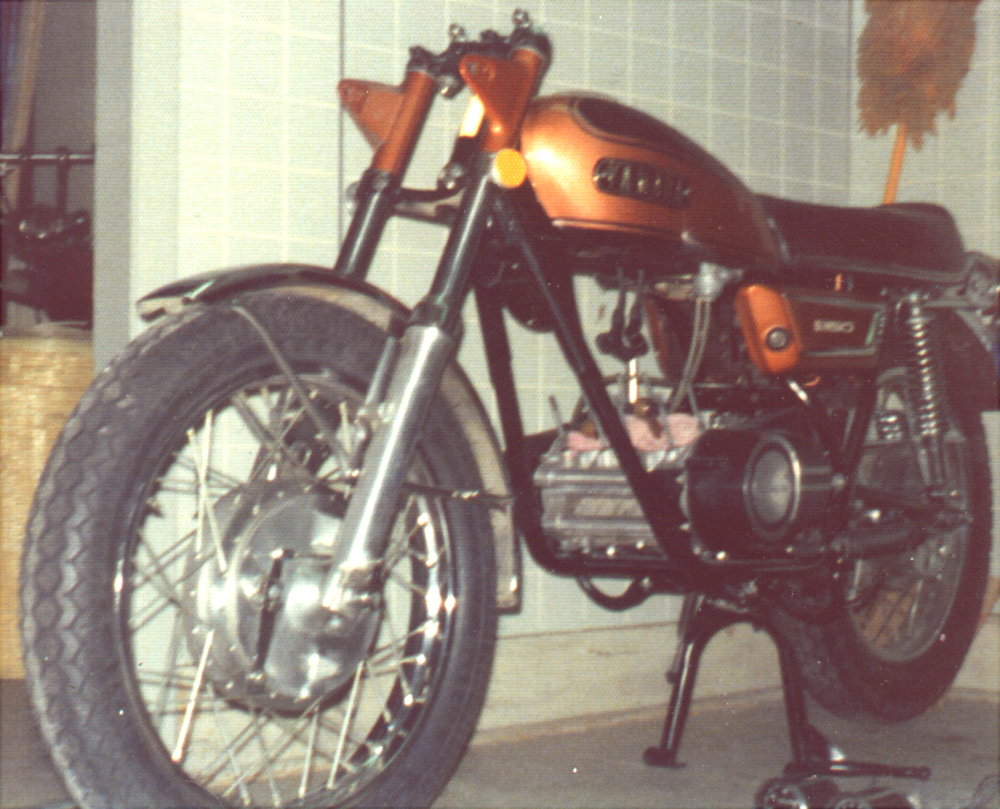 It was due for some repairs, odometer was
showing almost 18k miles! This is a lot for a
bike, especially a two-stroke like the RD.
I ended up selling it for $800,
almost exactly what I paid for it new.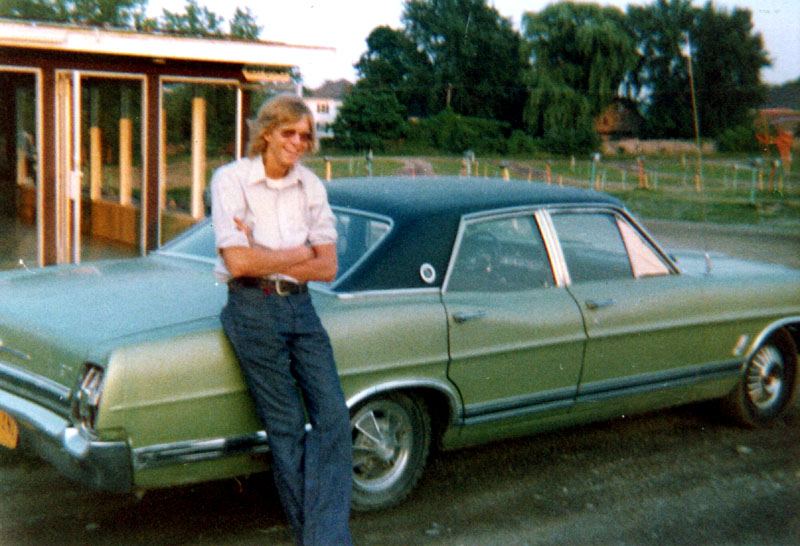 Everybody remembers their first car.
Mine was this Ford LTD. Ran well, drank lots of
gas, and had plenty of power. This was taken at a
drive-in theatre where I worked for a summer.
Car cost me all of $75!!!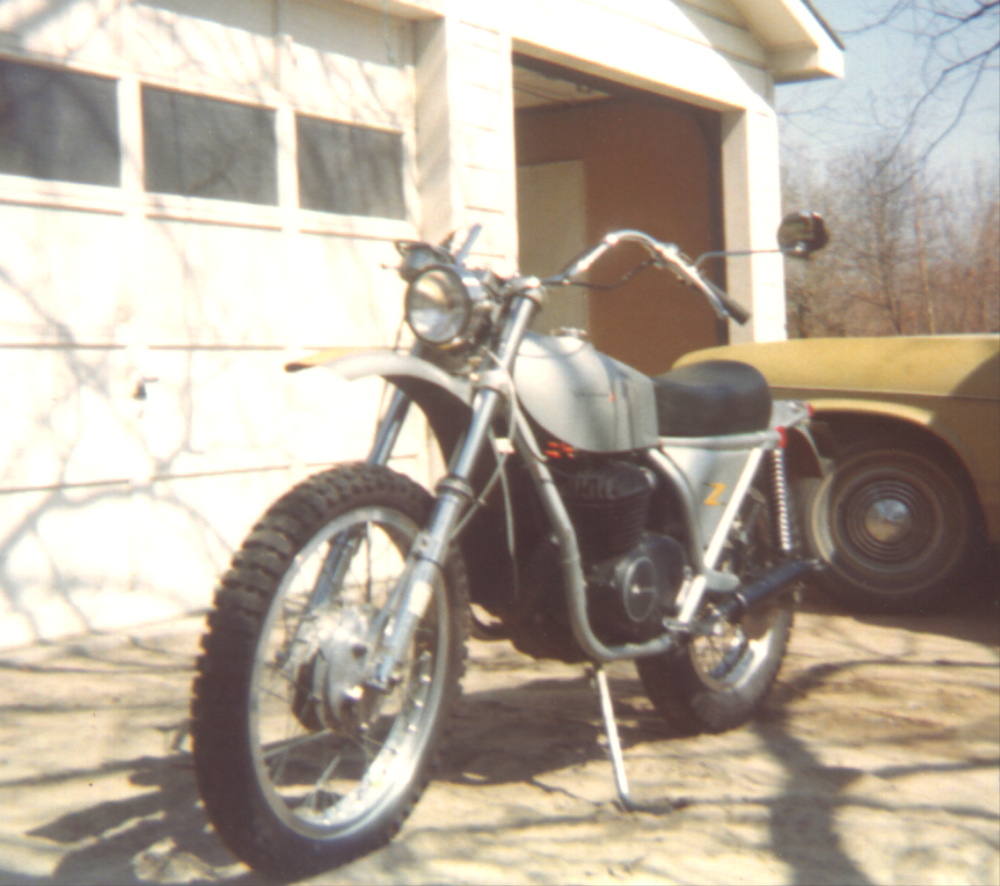 I still wanted a bike, even after moving back to
New York. I got this one, a 500cc Yankee street
trail bike.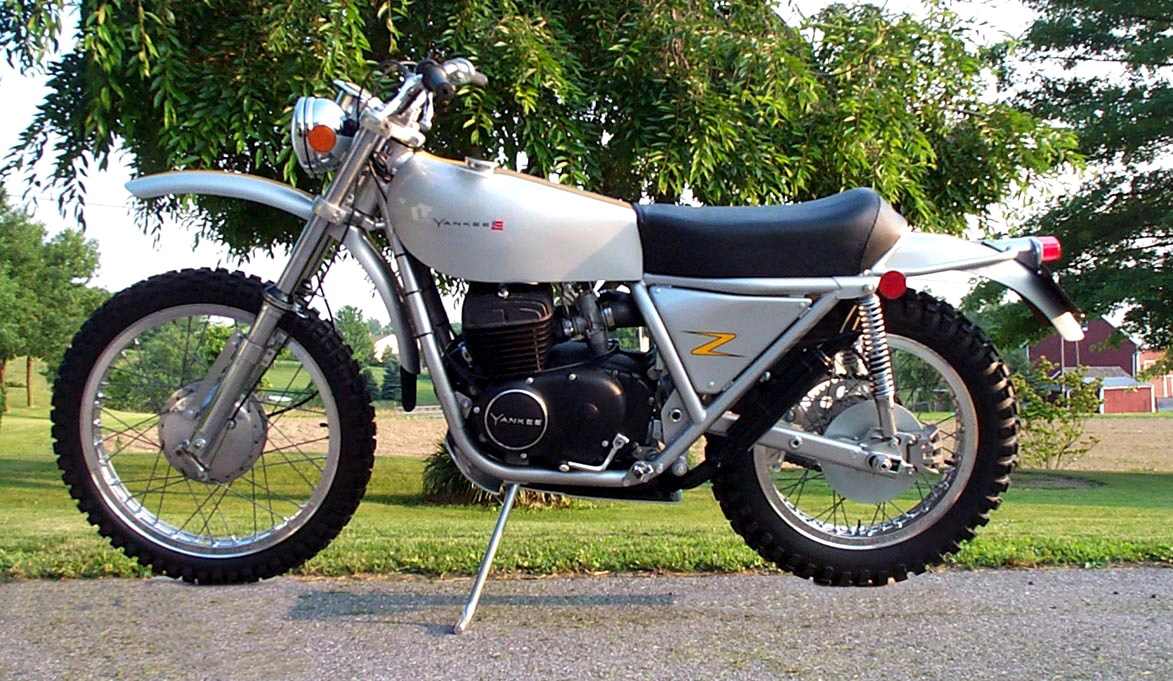 Had a lot of innovations, first new
American bike in 30 years, made right in
Schenectady. I added pull back bars for better
street travel. It was a bear on the trails!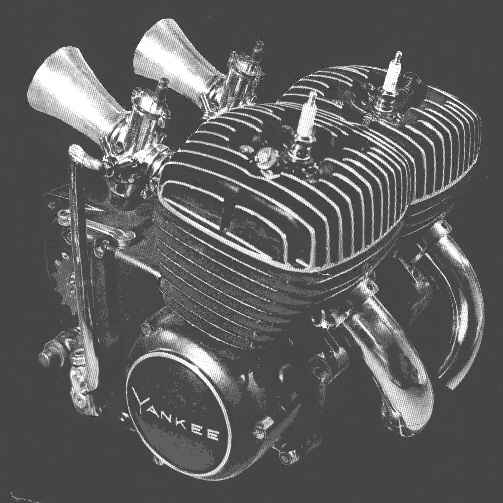 The Yankee had some major power driving it. The
engine was actually 2 Ossa 250cc engines on a special
gearbox. Both pistons fired at the same time, giving
the bike unbelievable amounts of low-end power. A
slick 6 speed gearbox made street travel a breeze.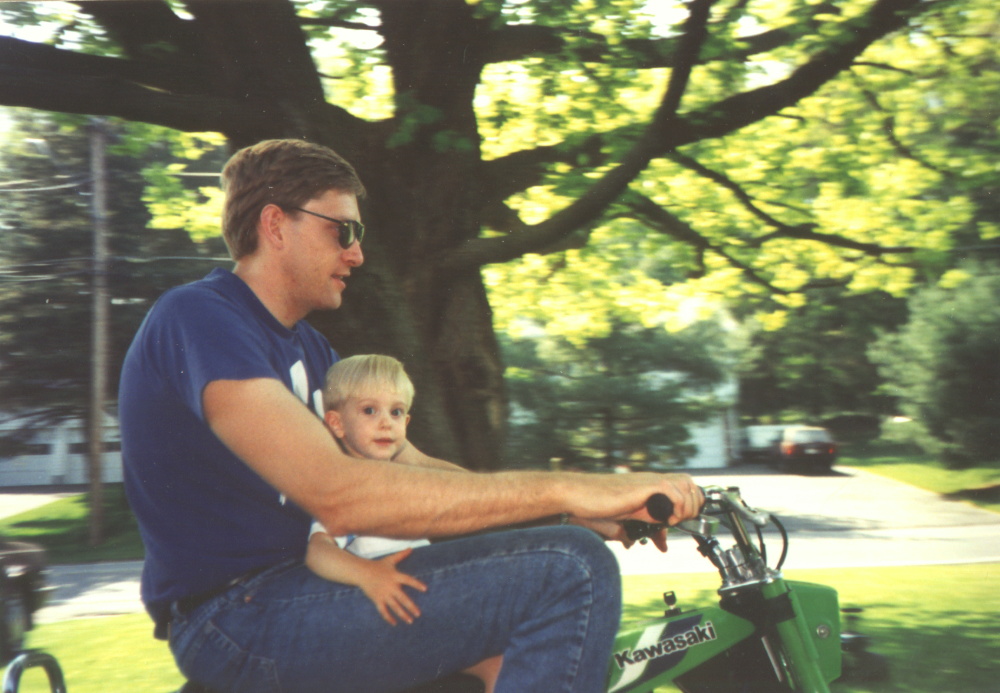 Steven gets a ride on our ATV. This was in our front
yard, which was actually a pretty good place to ride.
We also spent a lot of time on the trails behind our
house, they were the best!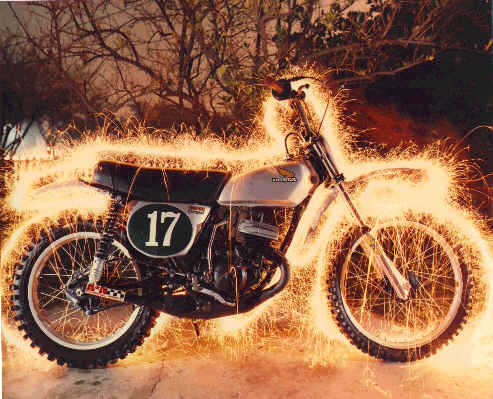 Honda Elsinore 125 with K & N pipe, a few other
mods. This was the typical southern California trail
bike of the early 70's. This one was photographed
with an open shutter and a sparkler!