Cape Cod Vacation - The Getaway!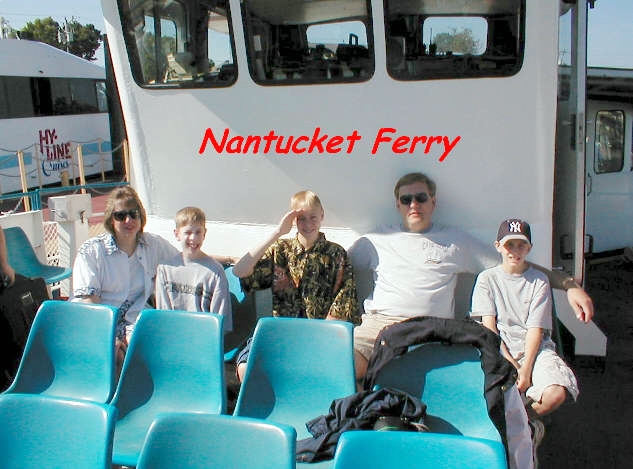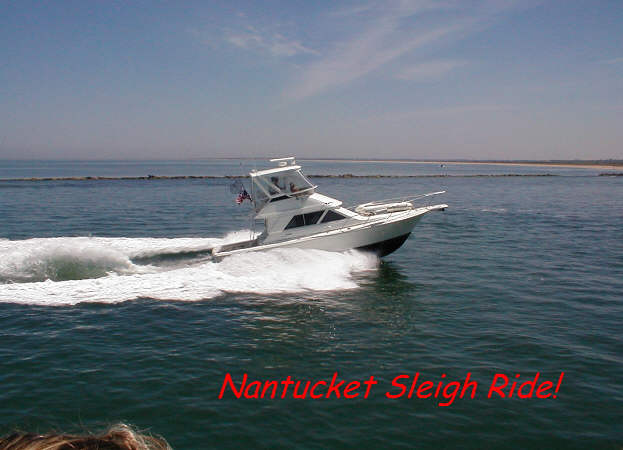 The boat ride over to Nantucket was just terrific.
The warm sun, warm breeze, you just wanted
it to go on forever. There is something very special
about being out on the ocean on a beautiful afternoon.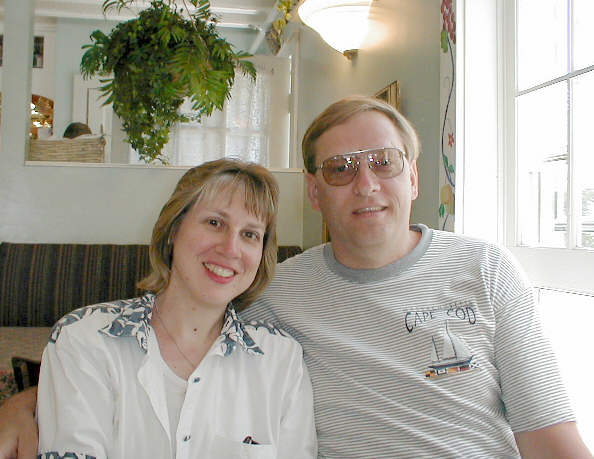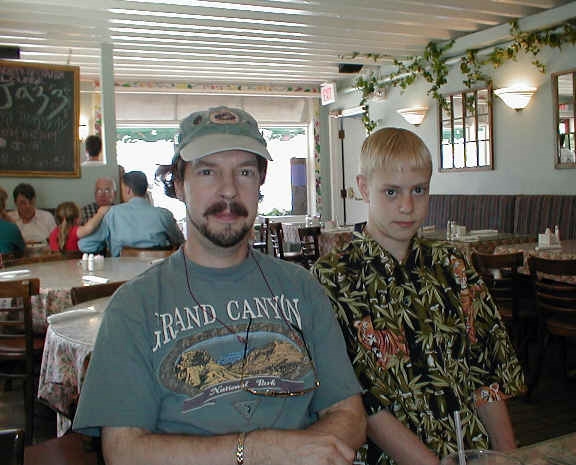 We had lunch at a place called Vincent's. They had the
best iced tea. It was good to be out of the sun for awhile.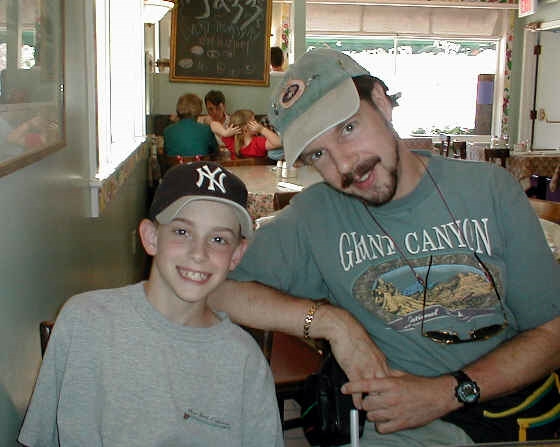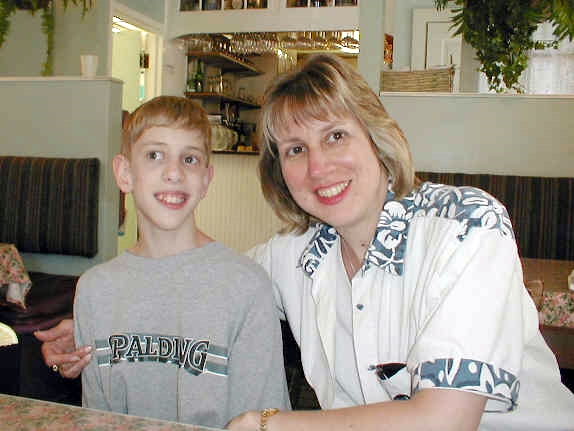 We had arranged for a tour of the island before lunch,
in an air conditioned bus. It was hot! But it sure felt great.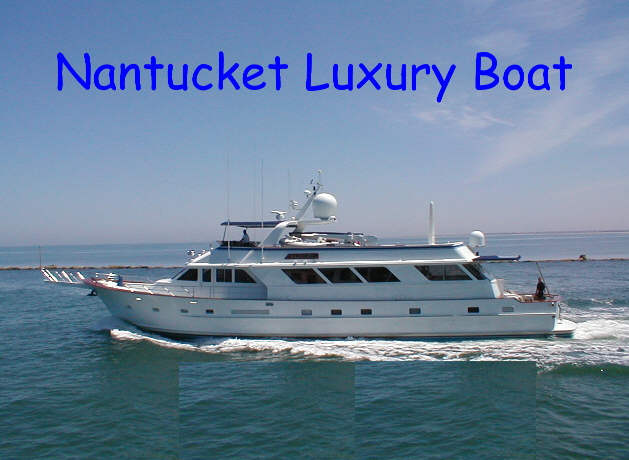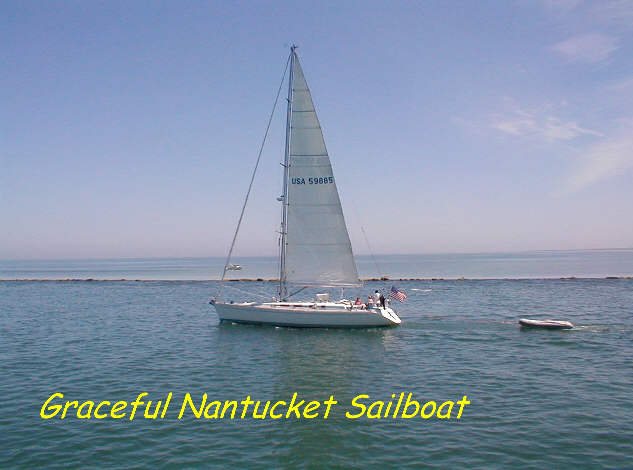 These boats were out on the water, the harbor was
nearly empty on this 4th of July week. Some great
fireworks were blasted off in Hyannis Harbor.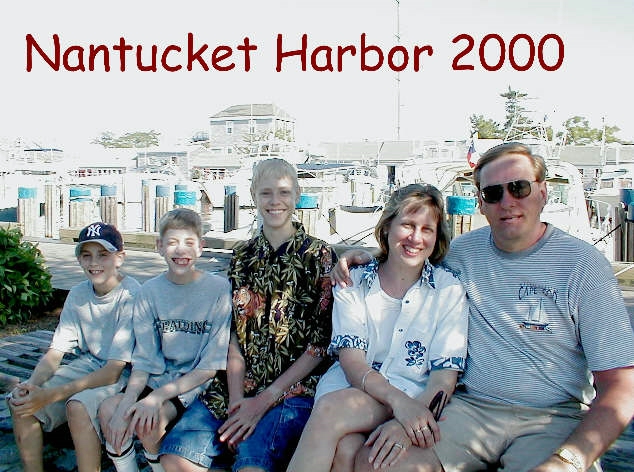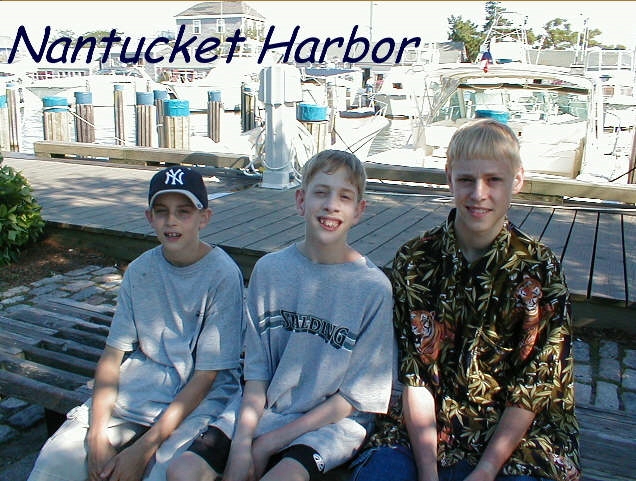 We stopped for some pictures with Nantucket
Harbor as a background. There were some very
cool boats there. The homes are all unbelievably
priced. The island has a shortage of
teachers, they can't afford to live there.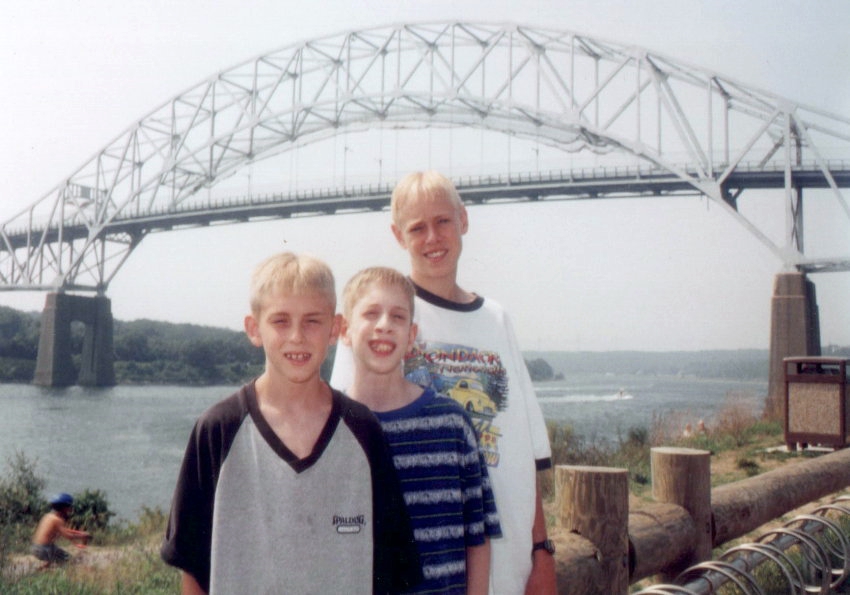 There was a great bike trail beneath the Sagamore Bridge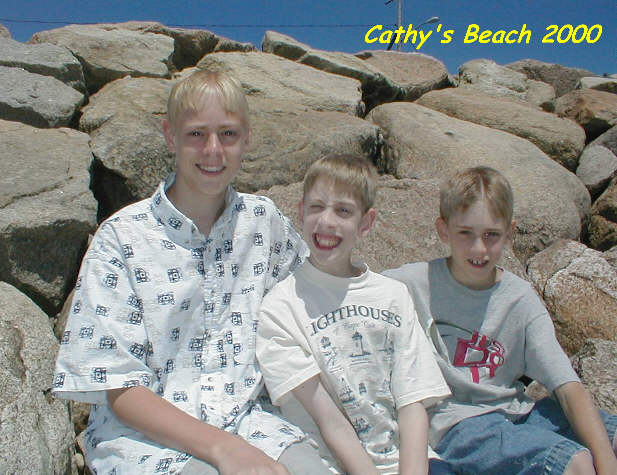 Somehow, we always end up at Cathy's Beach. We're not
even sure of the actual name, maybe Sunset Beach?
There is no charge, and it's close by, and a great lunch spot.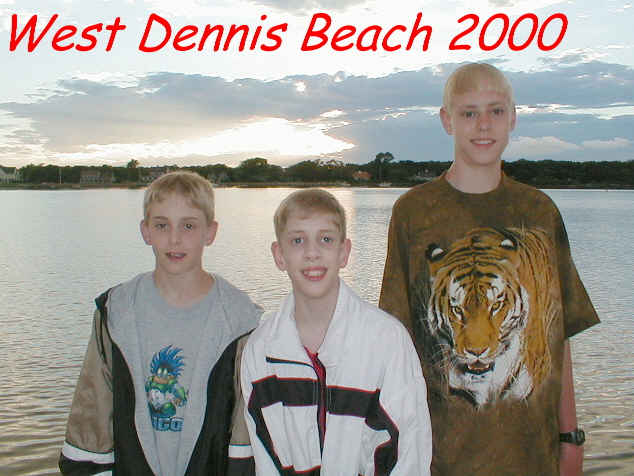 Another favorite spot is West Dennis Beach. Close to All
Seasons, and a great beach too. Bass River is right next
to the beach, and there are lots of spots to hunt for sea stuff!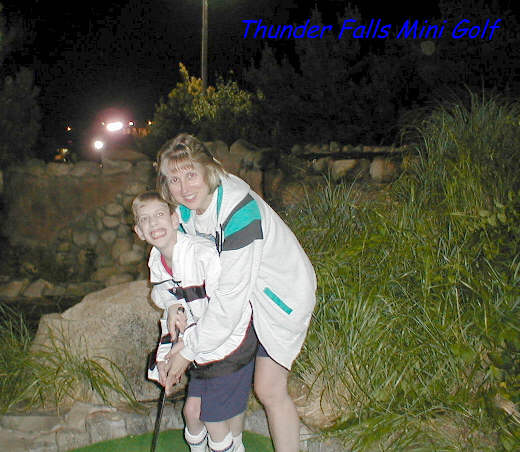 Jeff and Carol got into the game! Who had low score?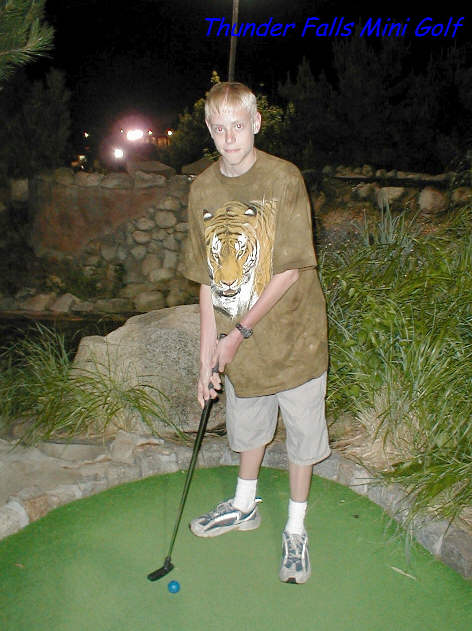 Steven, and Brian, were tough to beat on
the course. We had some heat lightening
during the game, to keep it interesting.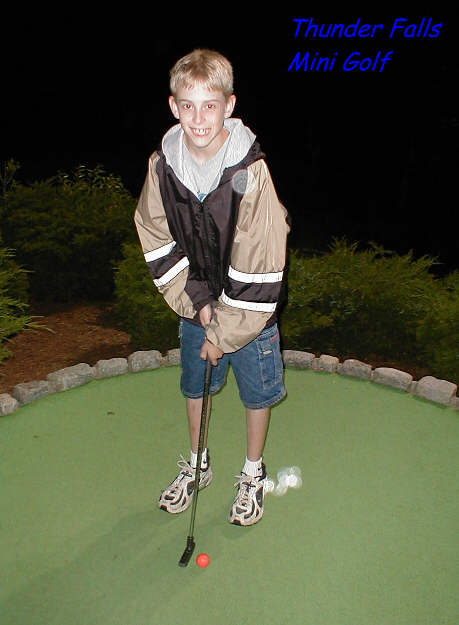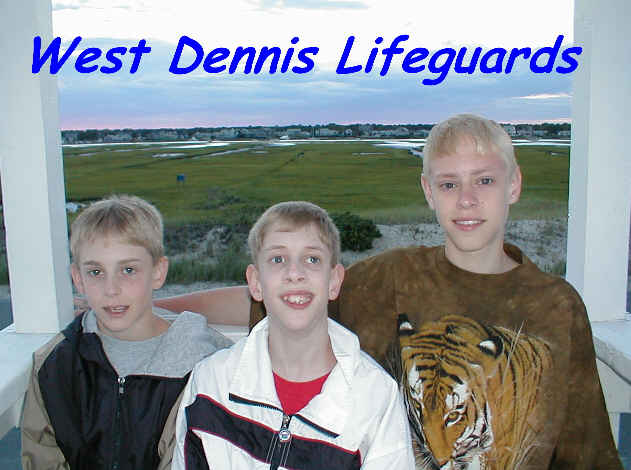 A lifeguard station was a good spot for an after hours pic.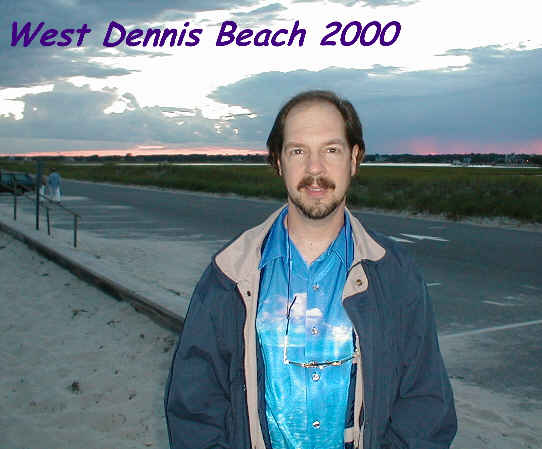 Mark poses for a pic, sunset was in the background!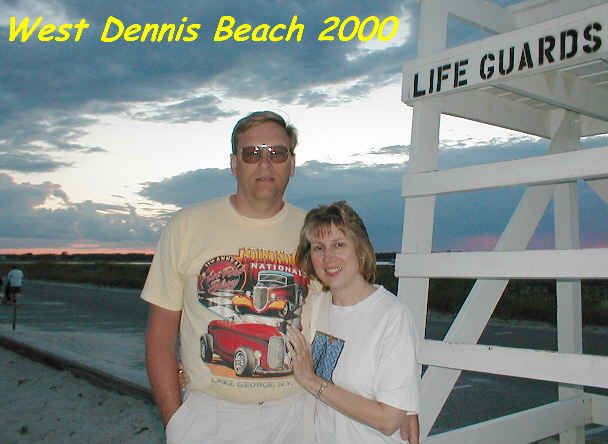 Dave and Carol, both a little sunburned, get in the pic.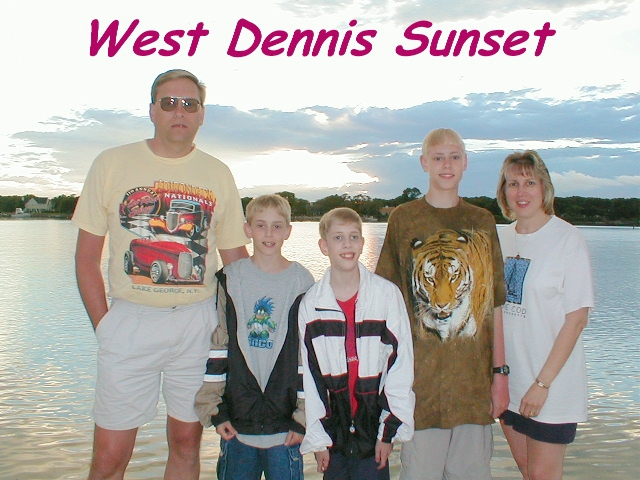 We were at this spot at low tide, before 6:00 AM. Came
back later that day for some great pictures and relaxation.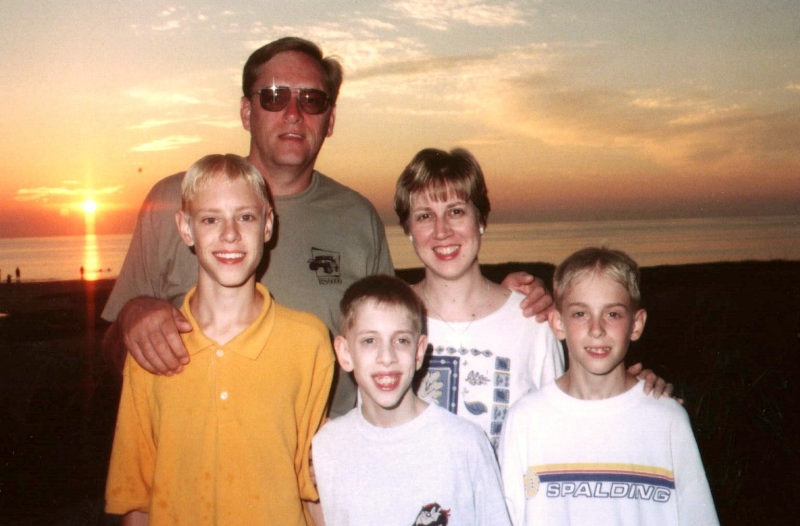 A favorite spot, I would like to live here, Skaket Beach.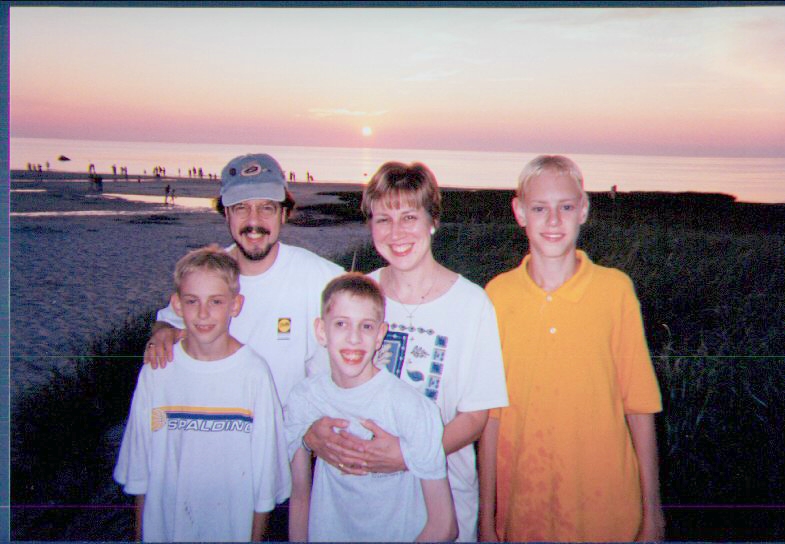 The tide goes out for a mile, lots of fun stuff to hunt for.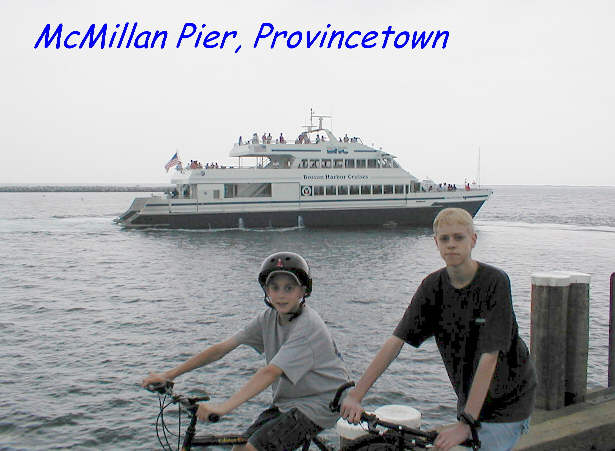 Provincetown is always a fun trip. We rode the bikes a
few miles to get there, hoping the rain would hold off.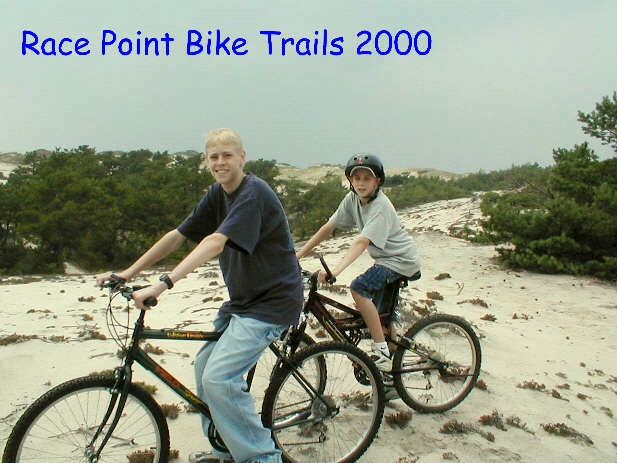 The bike trails are great, the go for miles, scenery can't
be beat. We haven't done the whole cape yet, someday soon.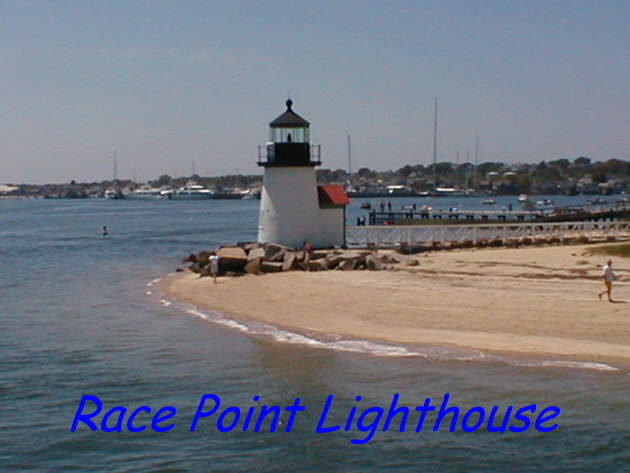 Race Point has a neat little light house to keep the boats
off the shore. There is a small cabin attached to it.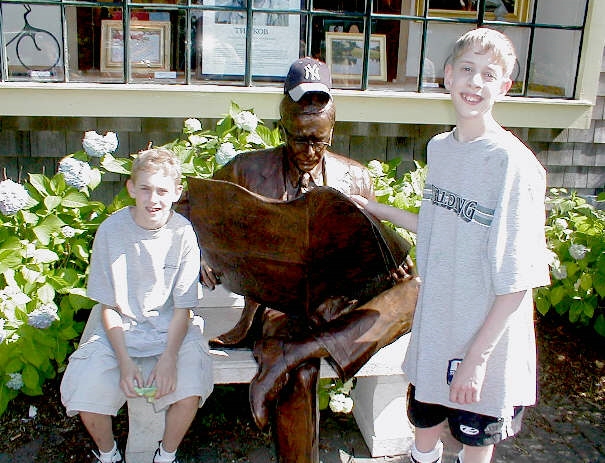 This interesting brass sculpture recognizes one of the early
Nantucket newspaper pioneers. He looks like a Yankees fan!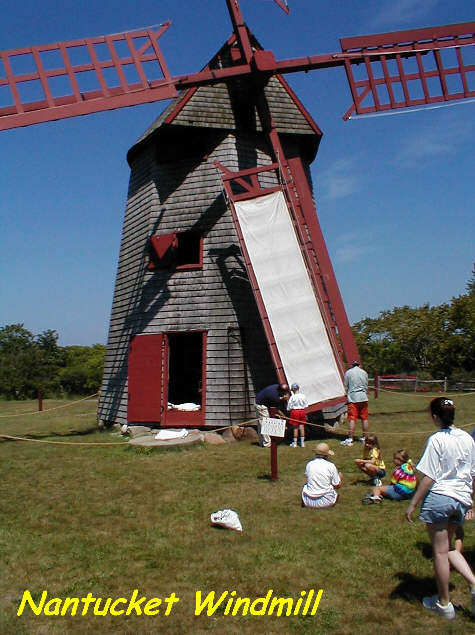 We got to watch a windmill being put together
on Nantucket. The sheets on the vanes do a
better job of catching the wind, but "three
sheets to the wind" is bad, puts it off balance.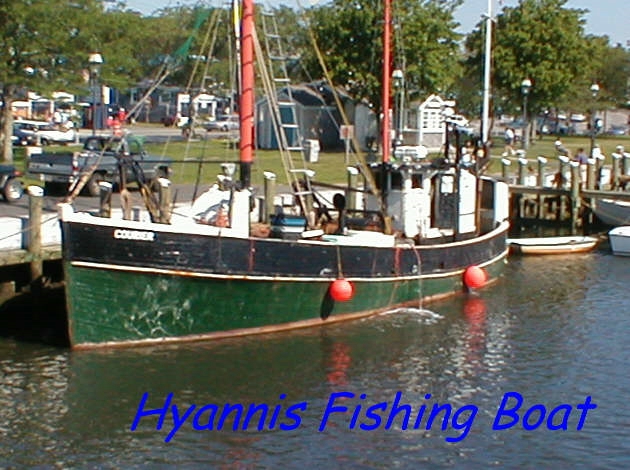 This was in the harbor on our way to Nantucket.
Hyannis has a busy harbor, this may be a tourist boat.