The Mt. Equinox hill climb and Hildene car show
are held the same weekend in June each year.
The hillclimb is unique to Southern Vermont, and
the car show draws 500-600 pre-1976 restored
cars.The beautiful weather had people out to
enjoy the day in record numbers!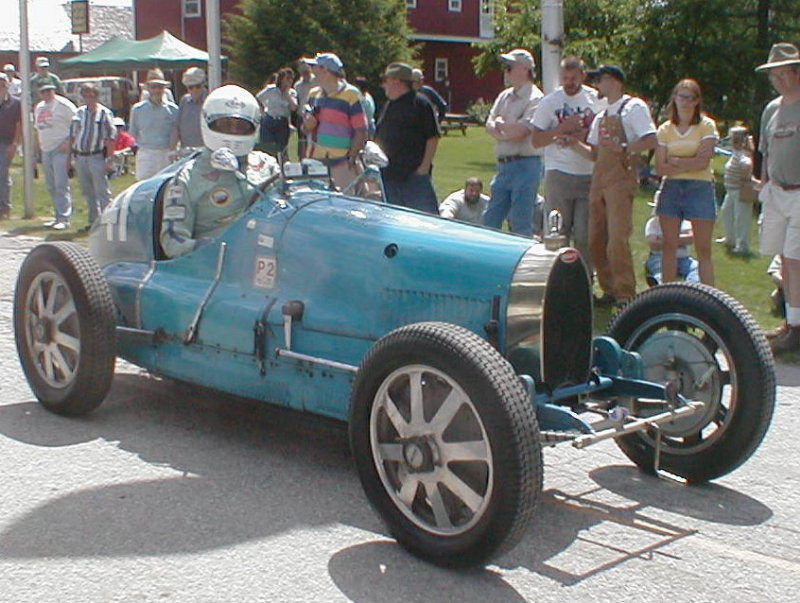 This Buggati was a famous Italian racer from about
1950 onward. The drivers spared no mechanicals in
trying for the best time up the hill! The smell of
scorched clutch plates was common after a hard start.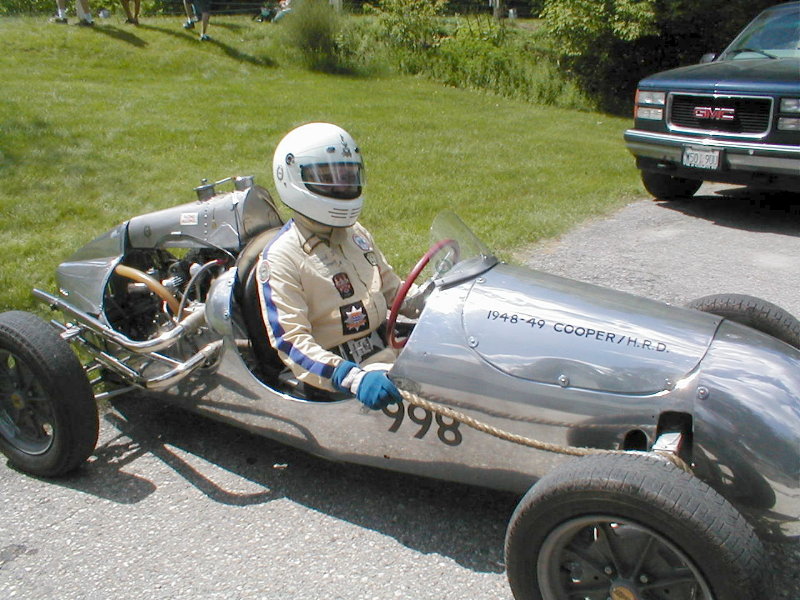 This car was built specifically for hill climb
competition. It has a 1200 cc Indian engine, good
for about 100 hp. on racing alcohol. With no starter,
this is pull start only. This car has been competiting
in this race for the last 15 years, and consistantly
posts some of the fastest times of the day.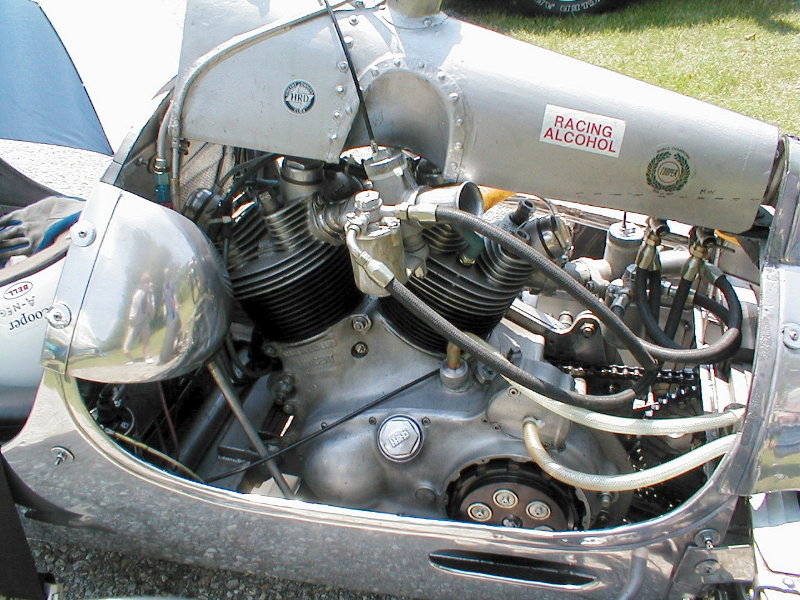 The engine compartment is left open to help with
cooling on the hot days. The two straight pipes on
the engine can be heard for miles, as the car
scrambles up the steep mountain road.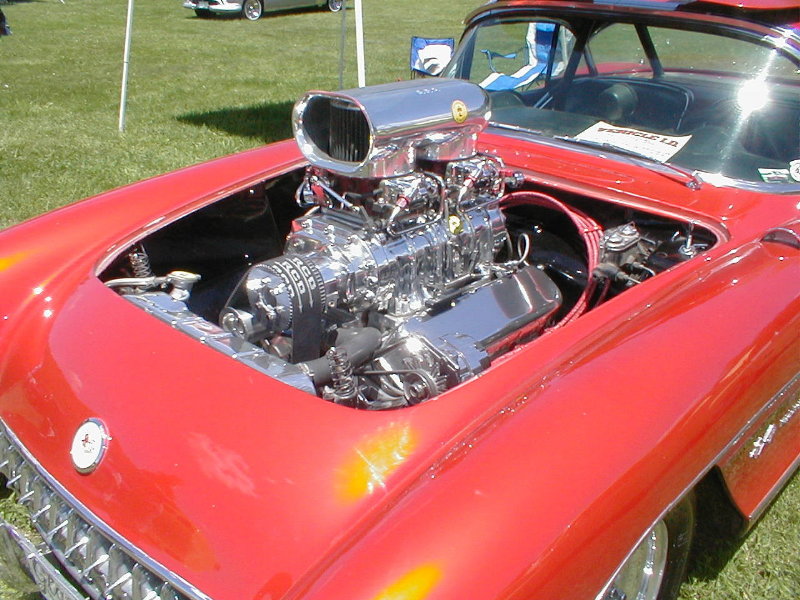 One of the more nicely finished Vetes at the show.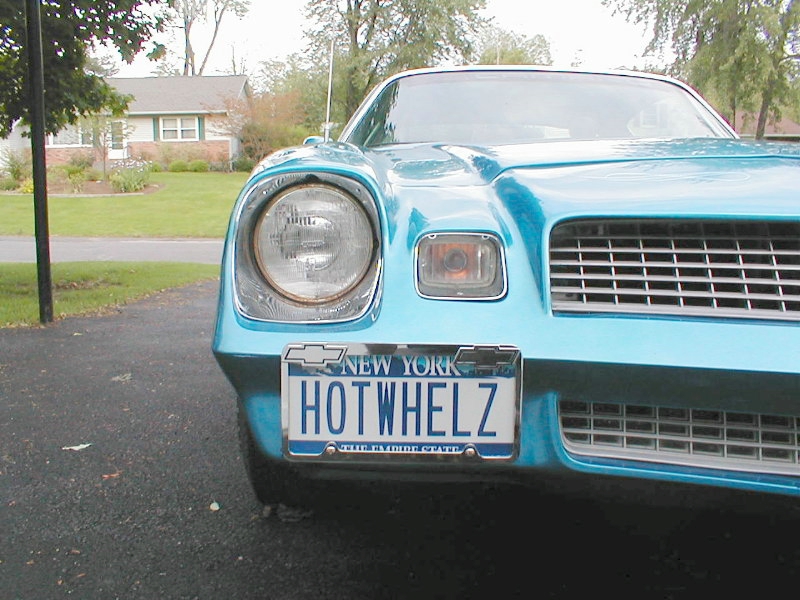 The Camaro was our transportation to Vermont, it
ran great. The HOTWHELZ plates are new, we get
a lot of comments on them. We were able to pick up
some parts at the car show swap meet.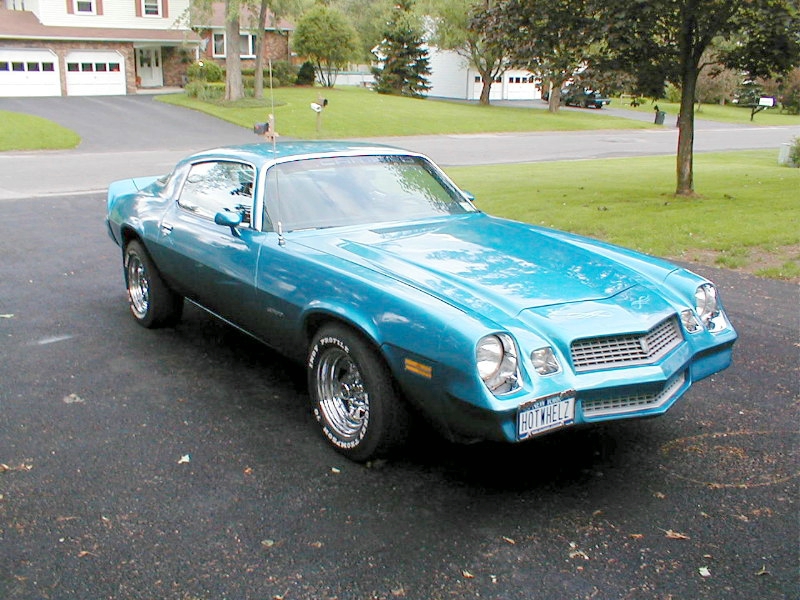 Next projects will be some work to remove surface
rust, get the speedometer working reliably, and
tune the Holley carb. for better idle and gas mileage.