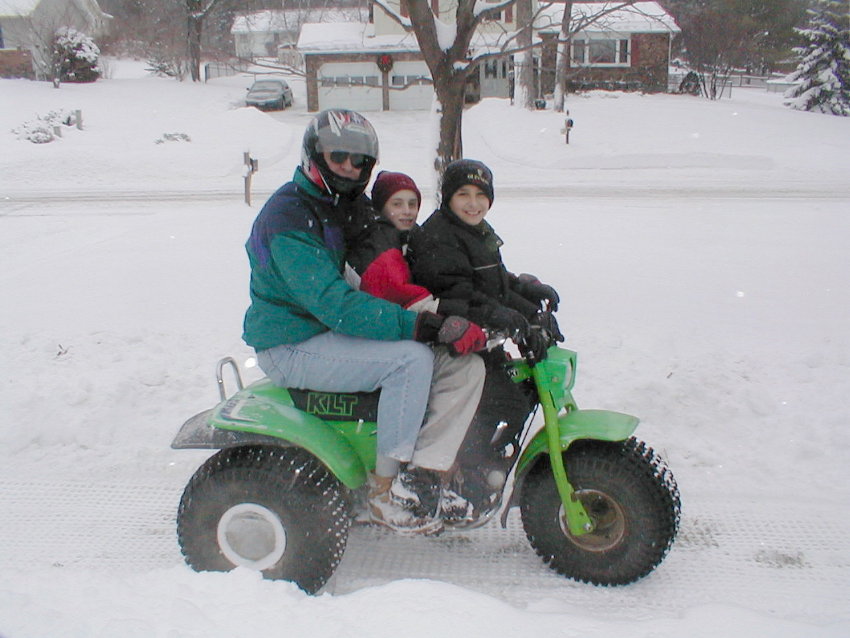 We had the ATV at the house all
winter. It goes good in the snow. Brian
had his friend Chris over for a ride.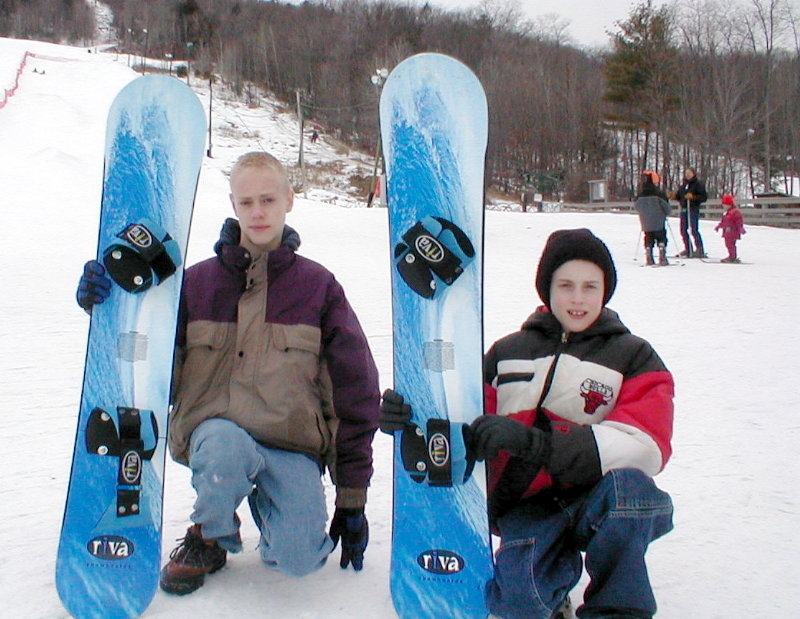 We took a day during President's week
to hit West Mountain. It was way cold,
we weren't prepared for it!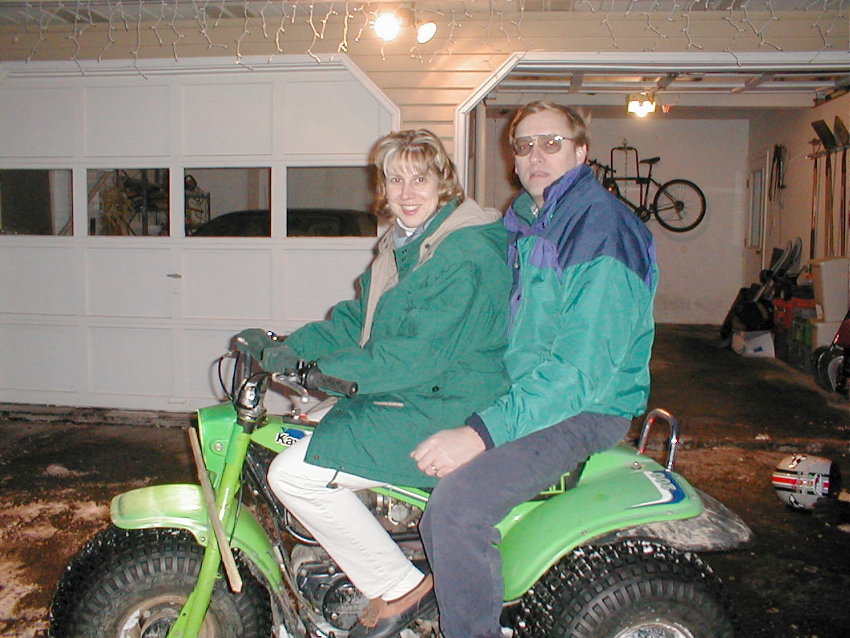 Carol tries out the ATV for size. I
think this might be the first time she
rode on it. Winter was soooo long this year!