Spring Snow Rides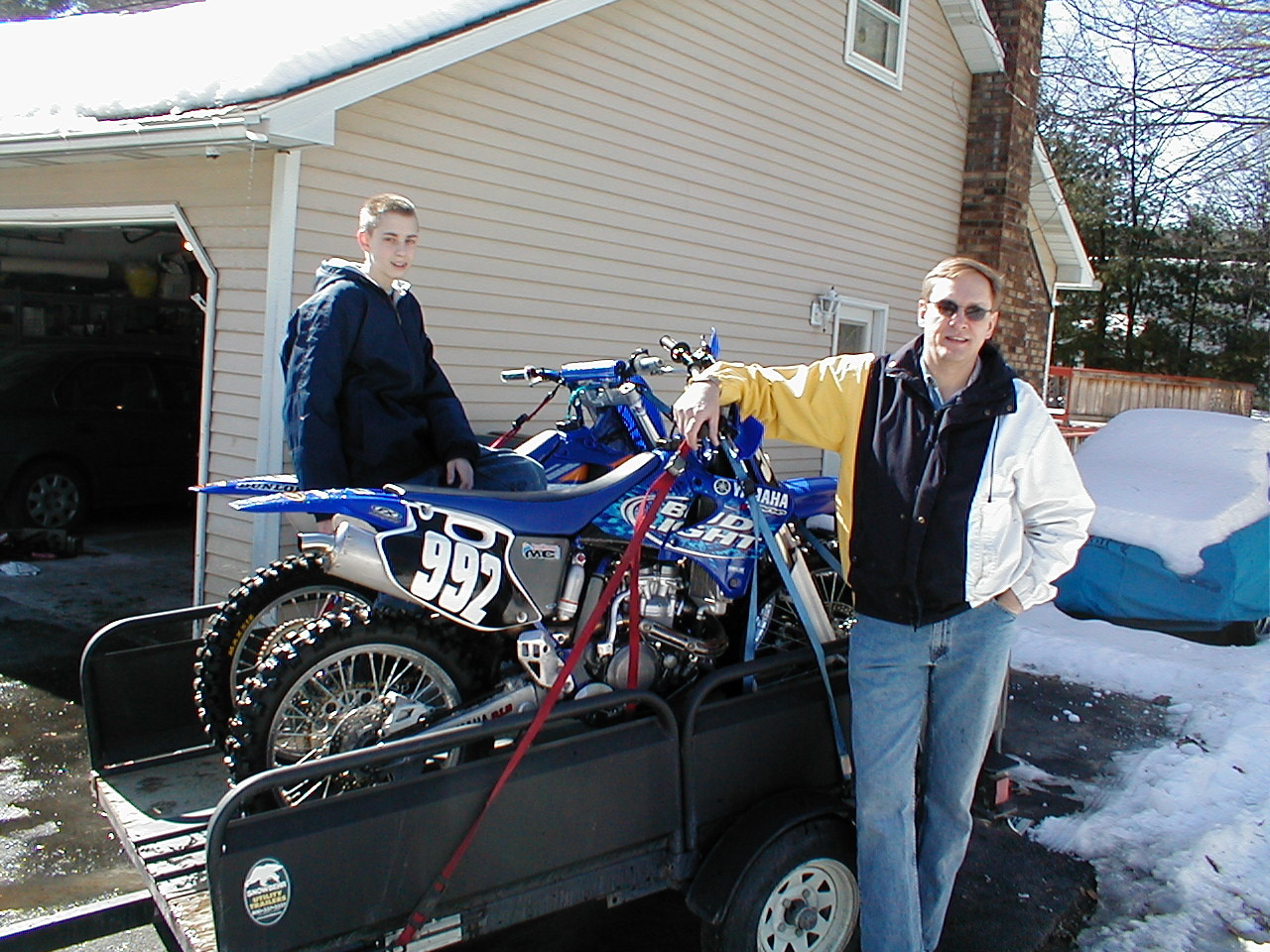 ---
The snow had started to melt, might
as well take the bikes out on the
trails and see what its like.

---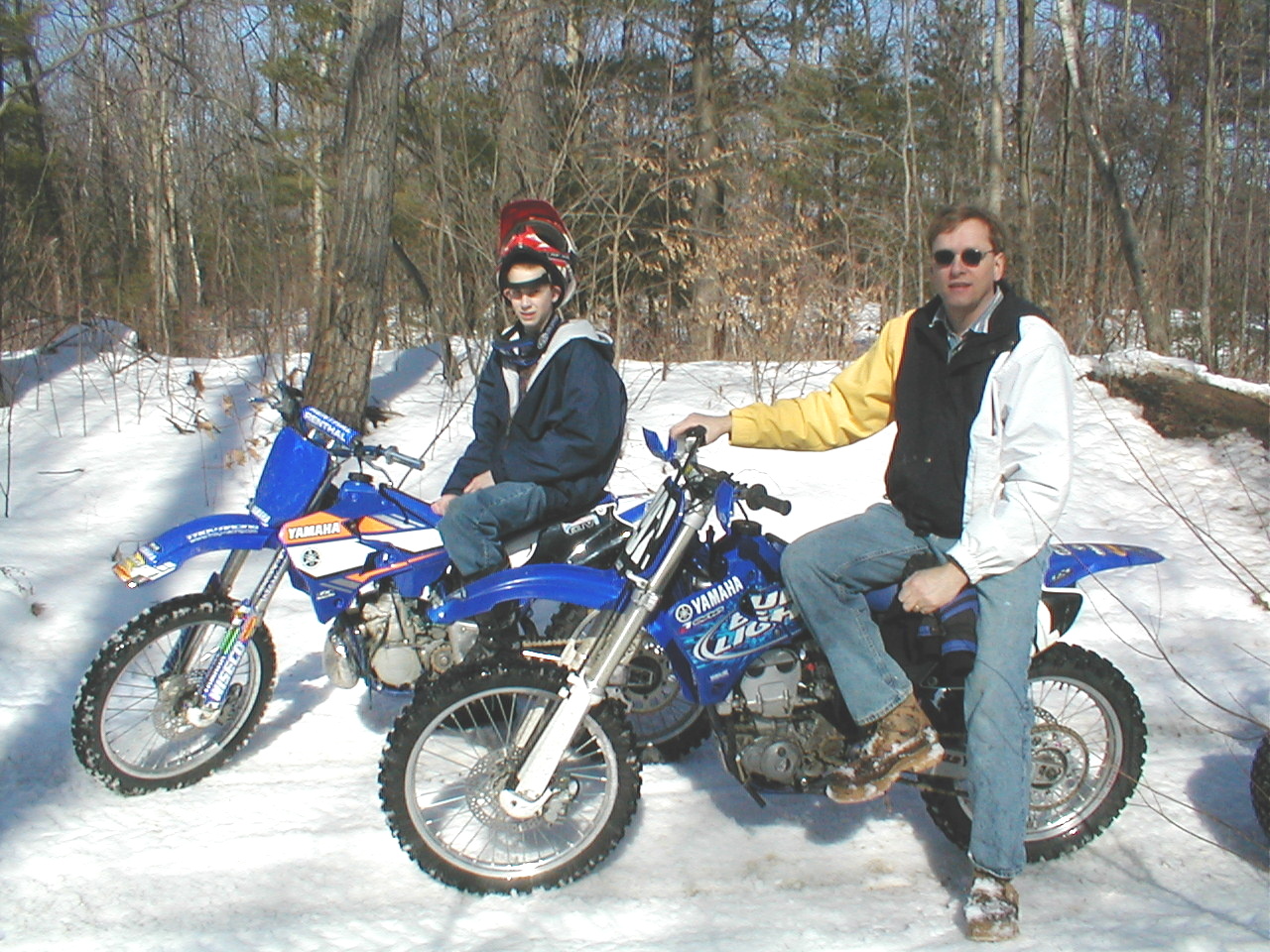 ---
It was actually so warm that a light
jacket was all you needed. My bike
wanted to follow every rut in the
snow, while Brian's went anywhere.

---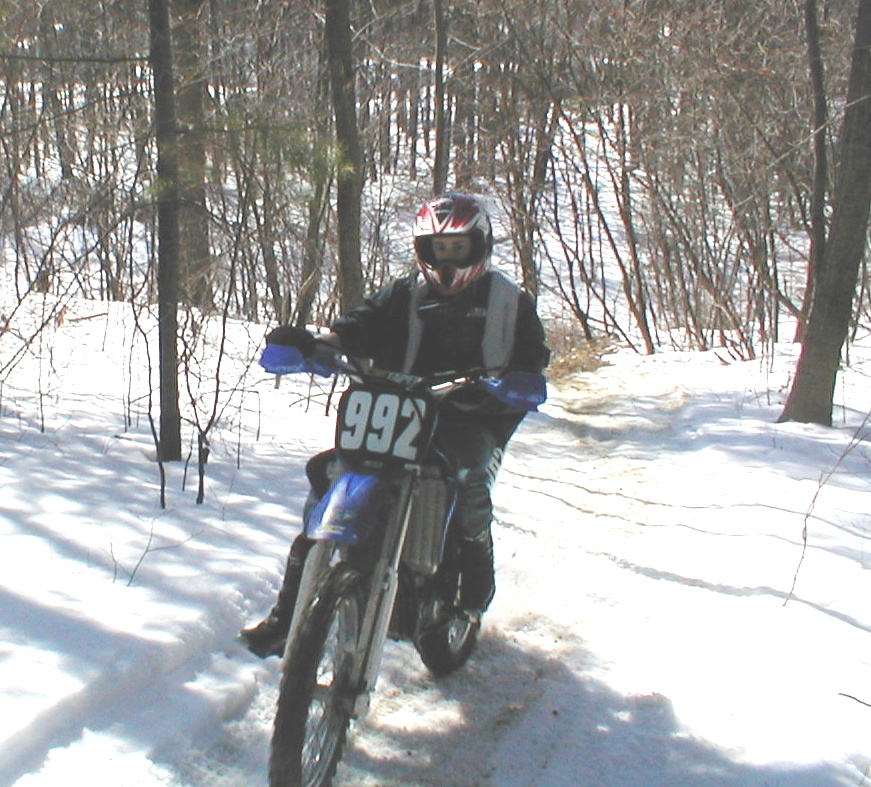 ---
Here is some hillclimb action after
stopping in at someone's house.

---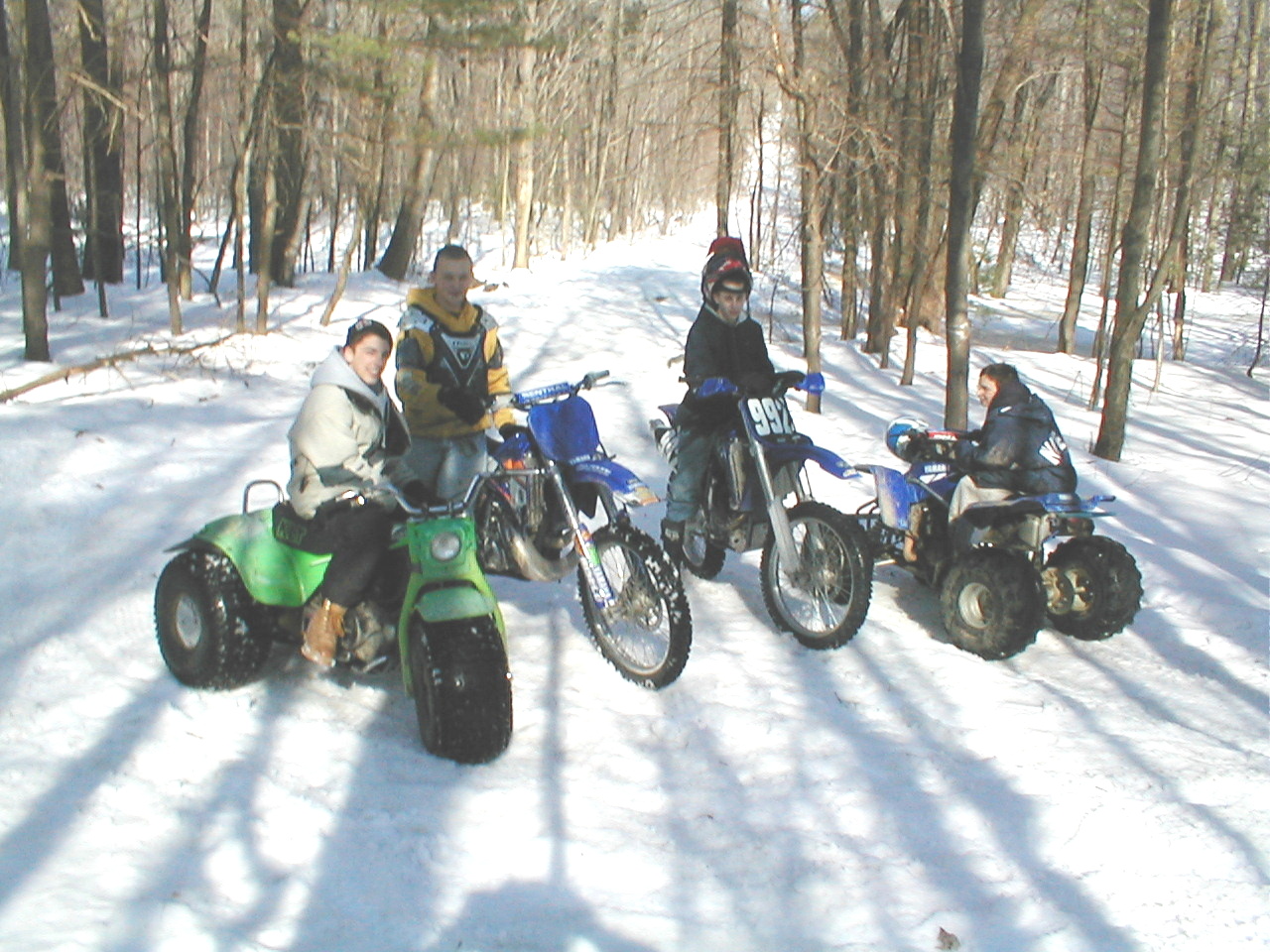 ---
The quads were a lot more comfortable
to ride, you could just relax and go.

---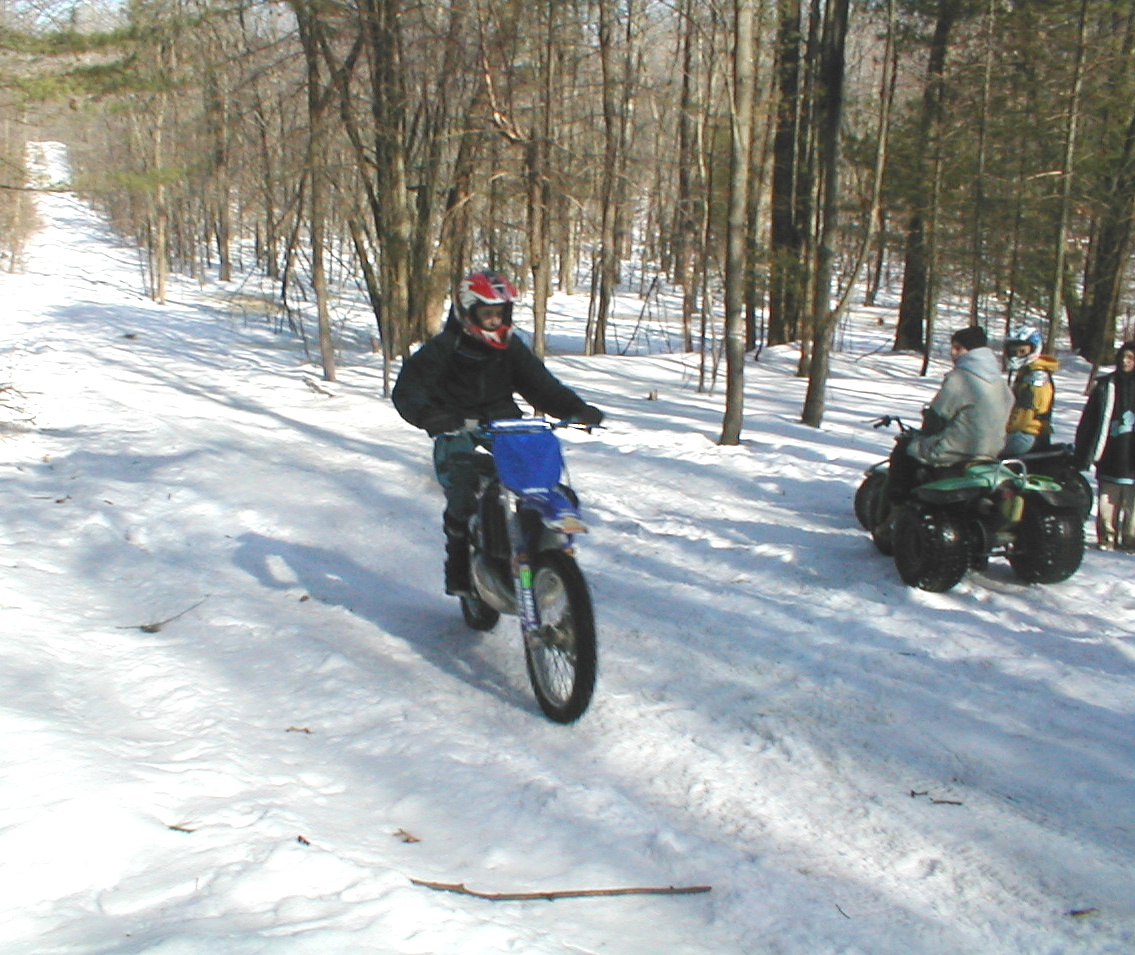 ---
Here's the start of a hill climb on
the YZ250.The wide open snow on
the golf course was fun, but snow
is harder than sand or mud to ride
on, because it breaks away with
no warning.

---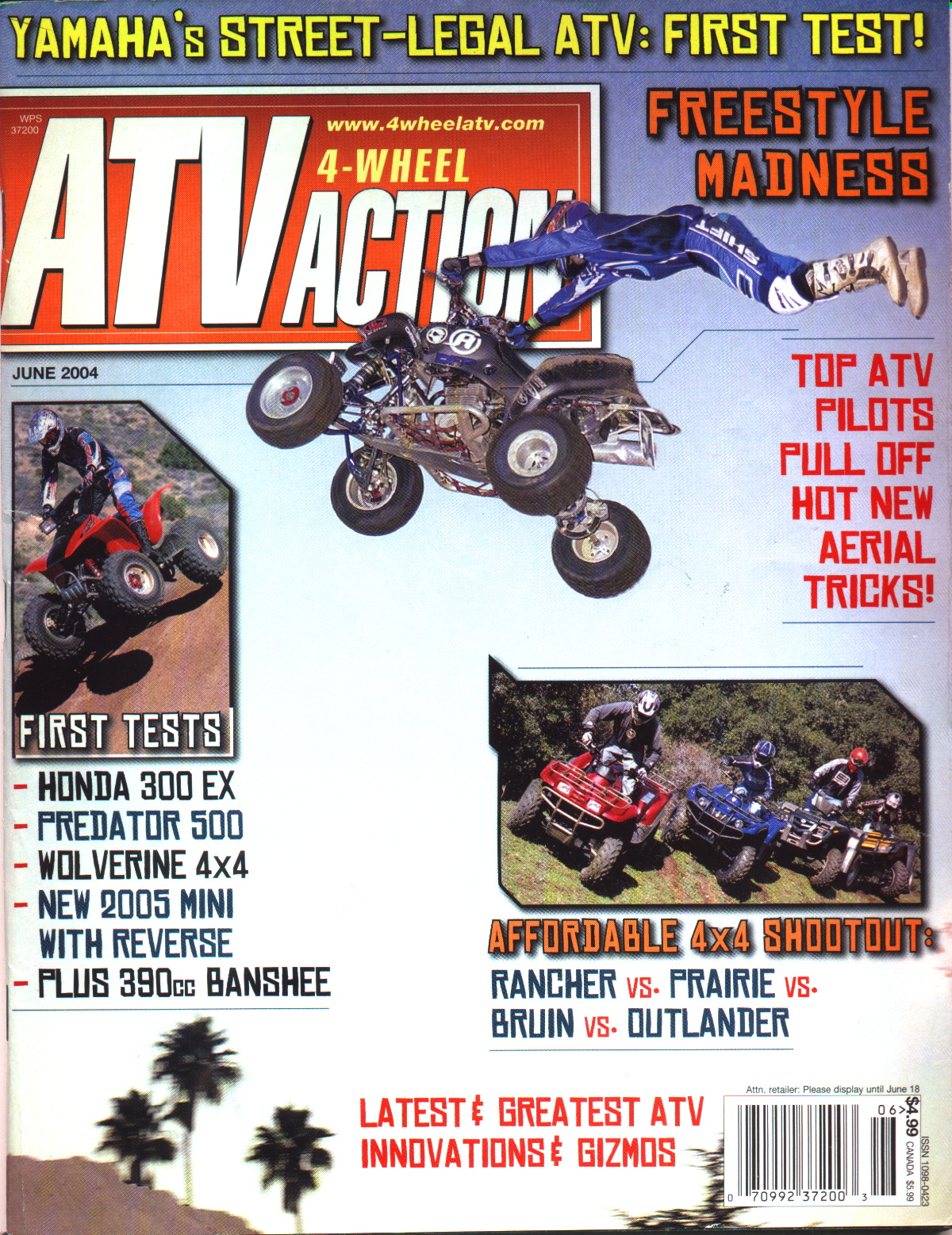 From the web pictures, someone suggested
the winter riding shots get sent in to this
magazine. I got the info, and mailed it in.

---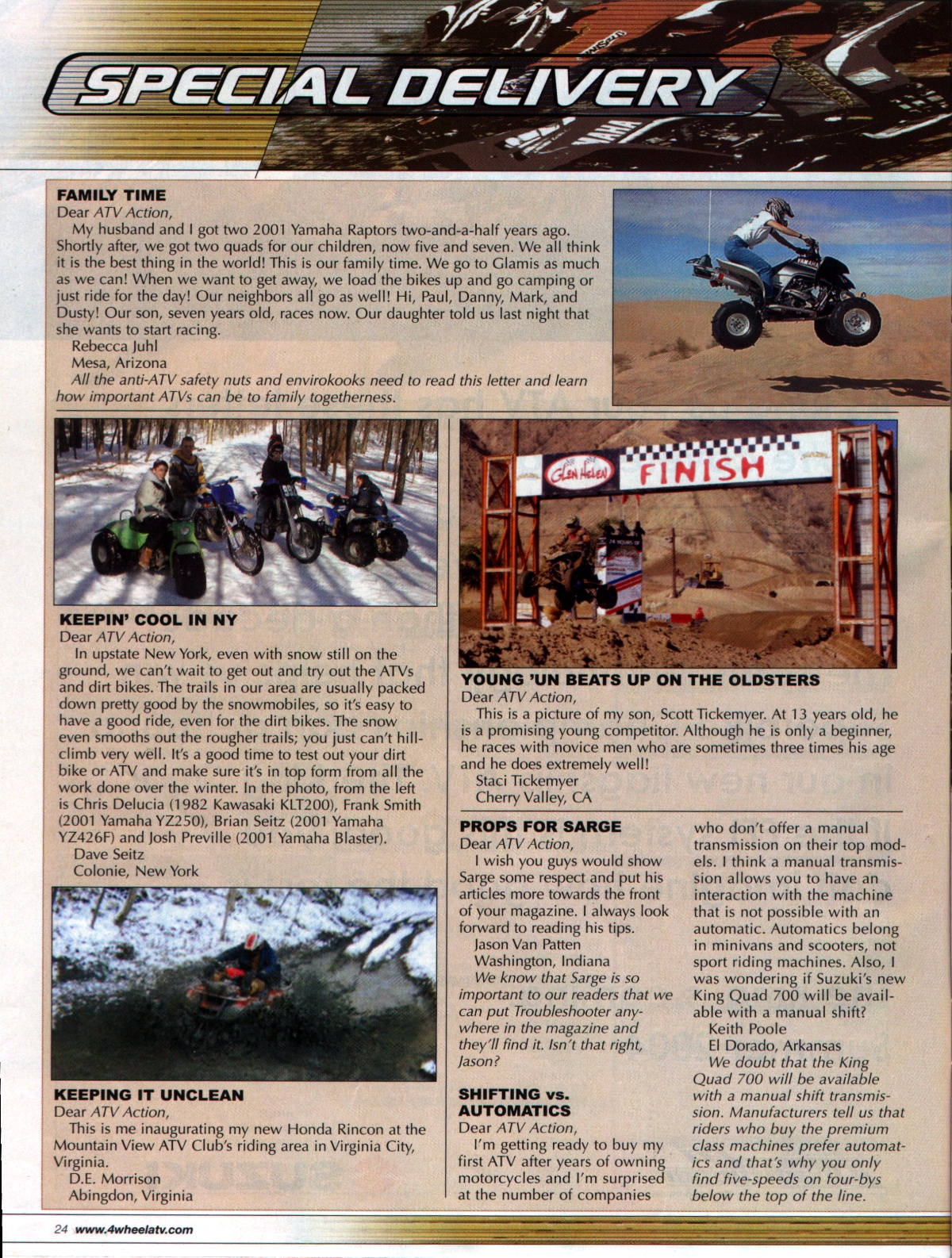 The picture was published a few months later!

---
Return