.
Christmas 2005
.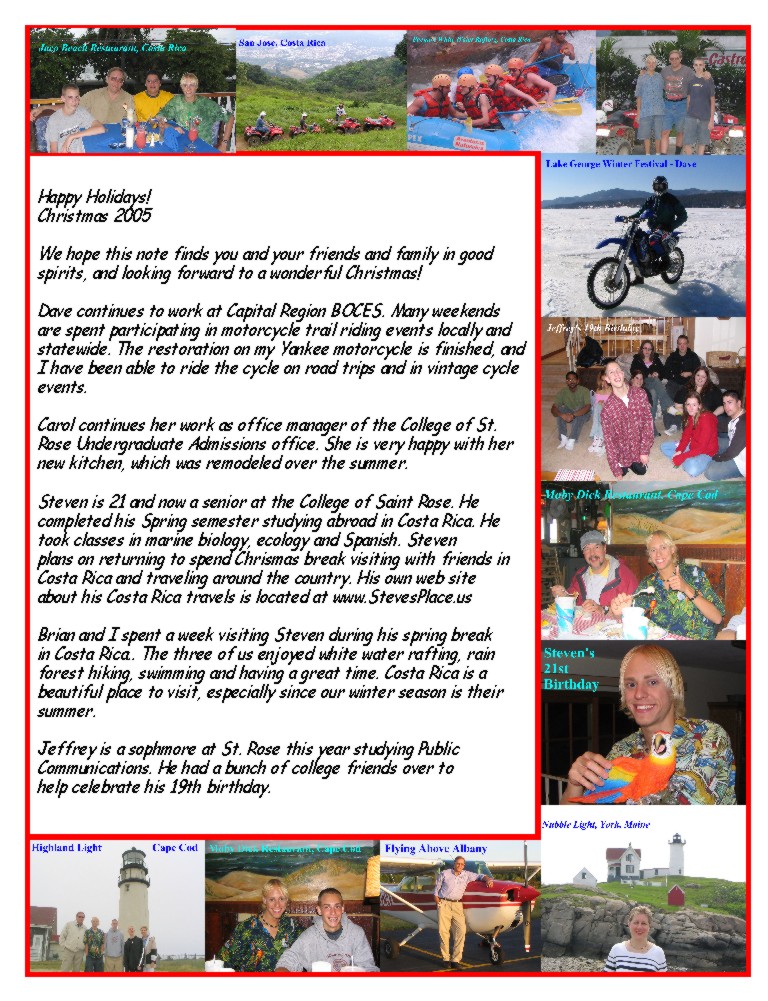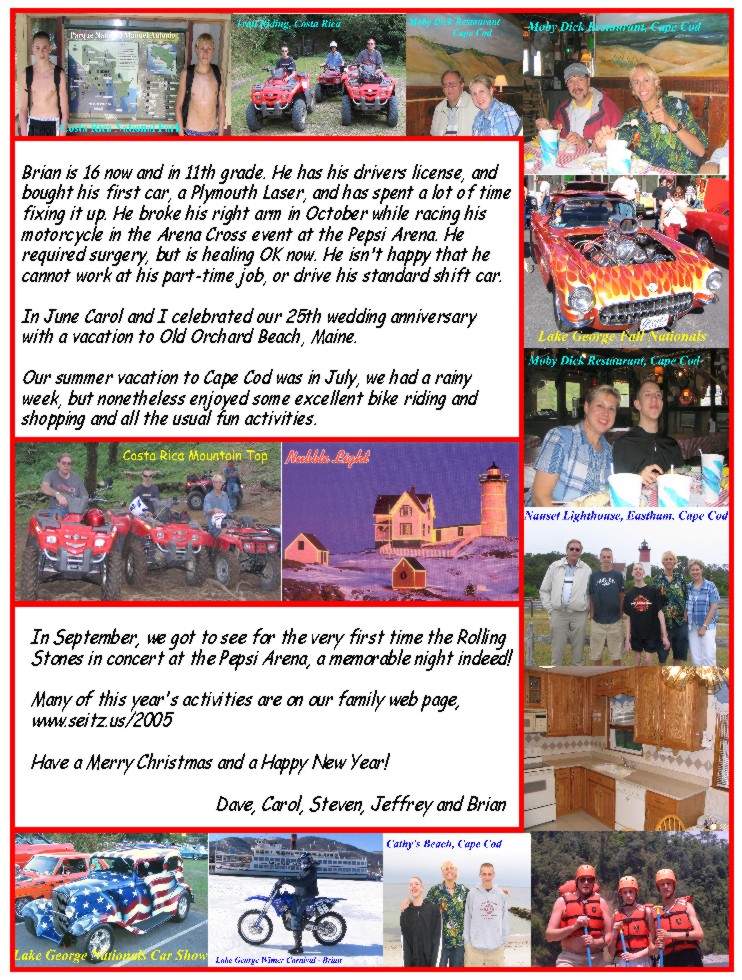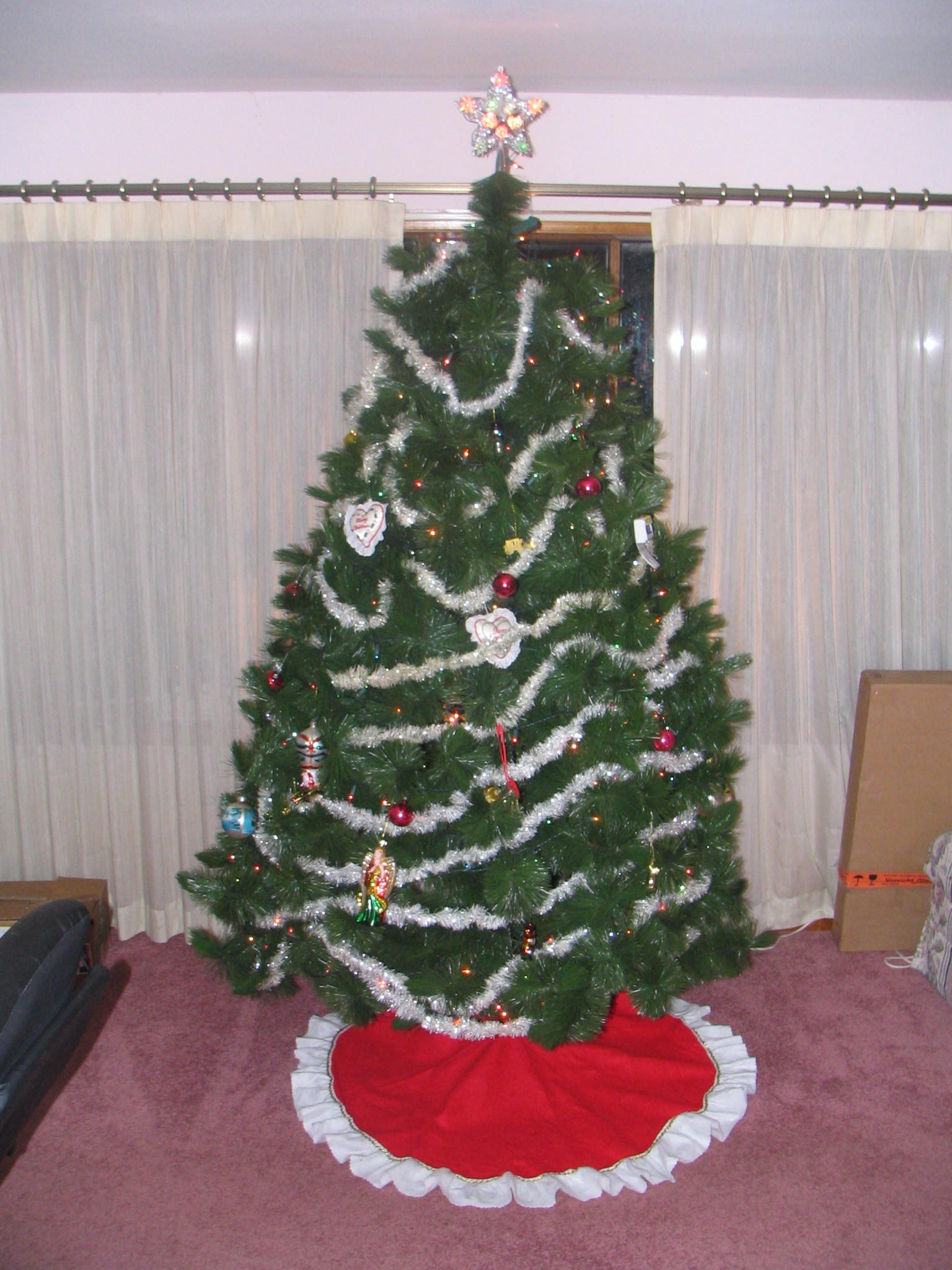 Christmas tree, before presents.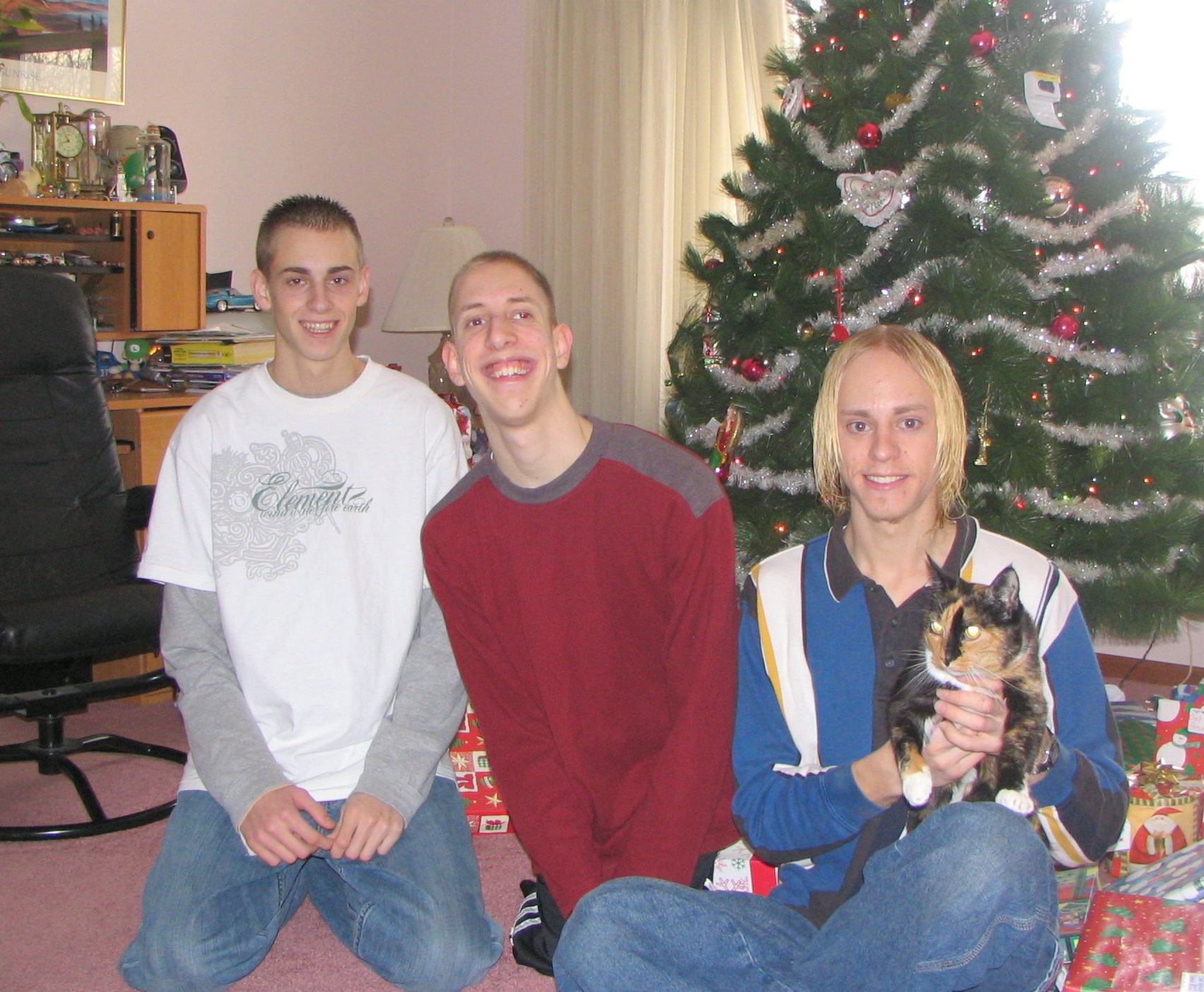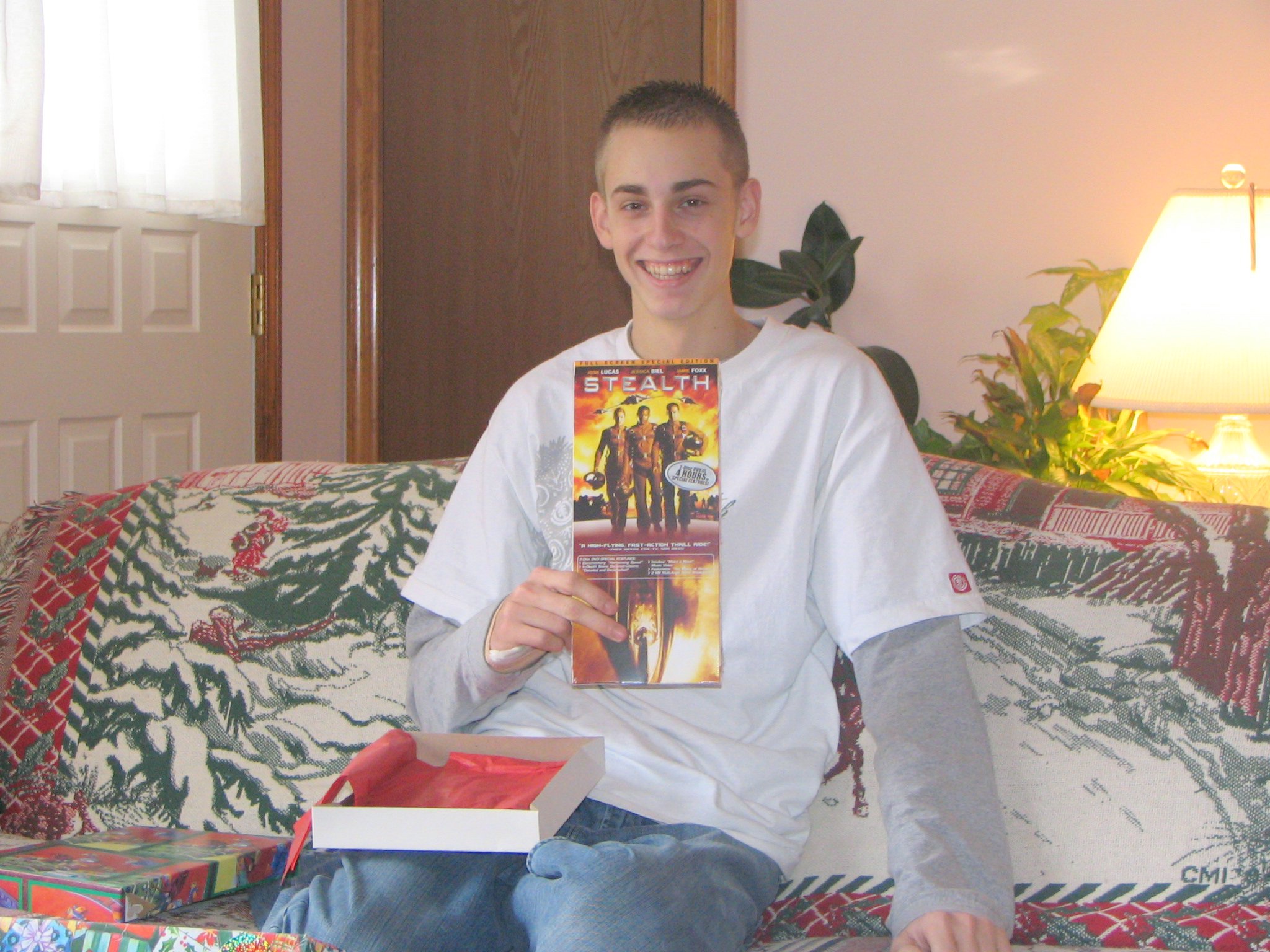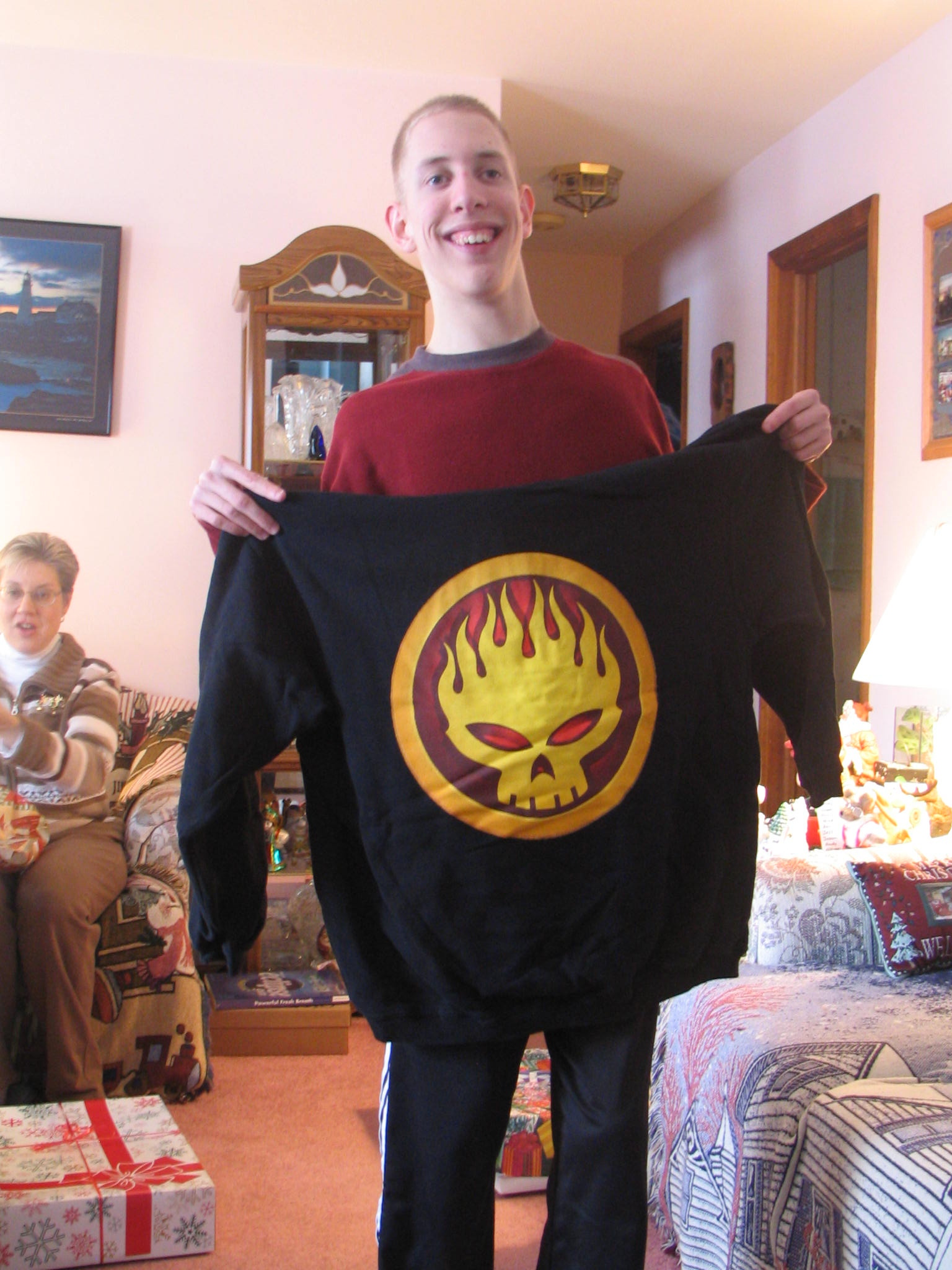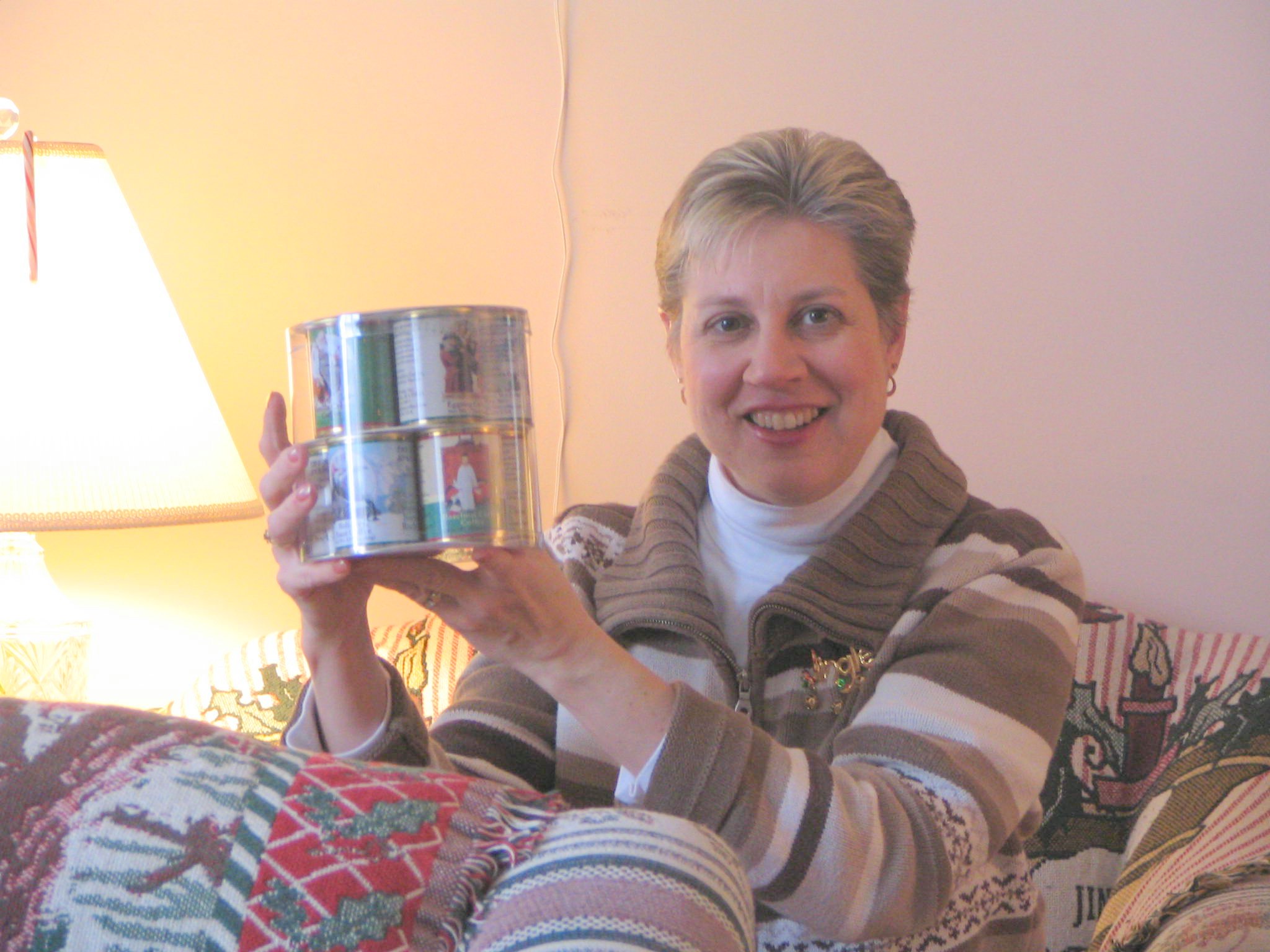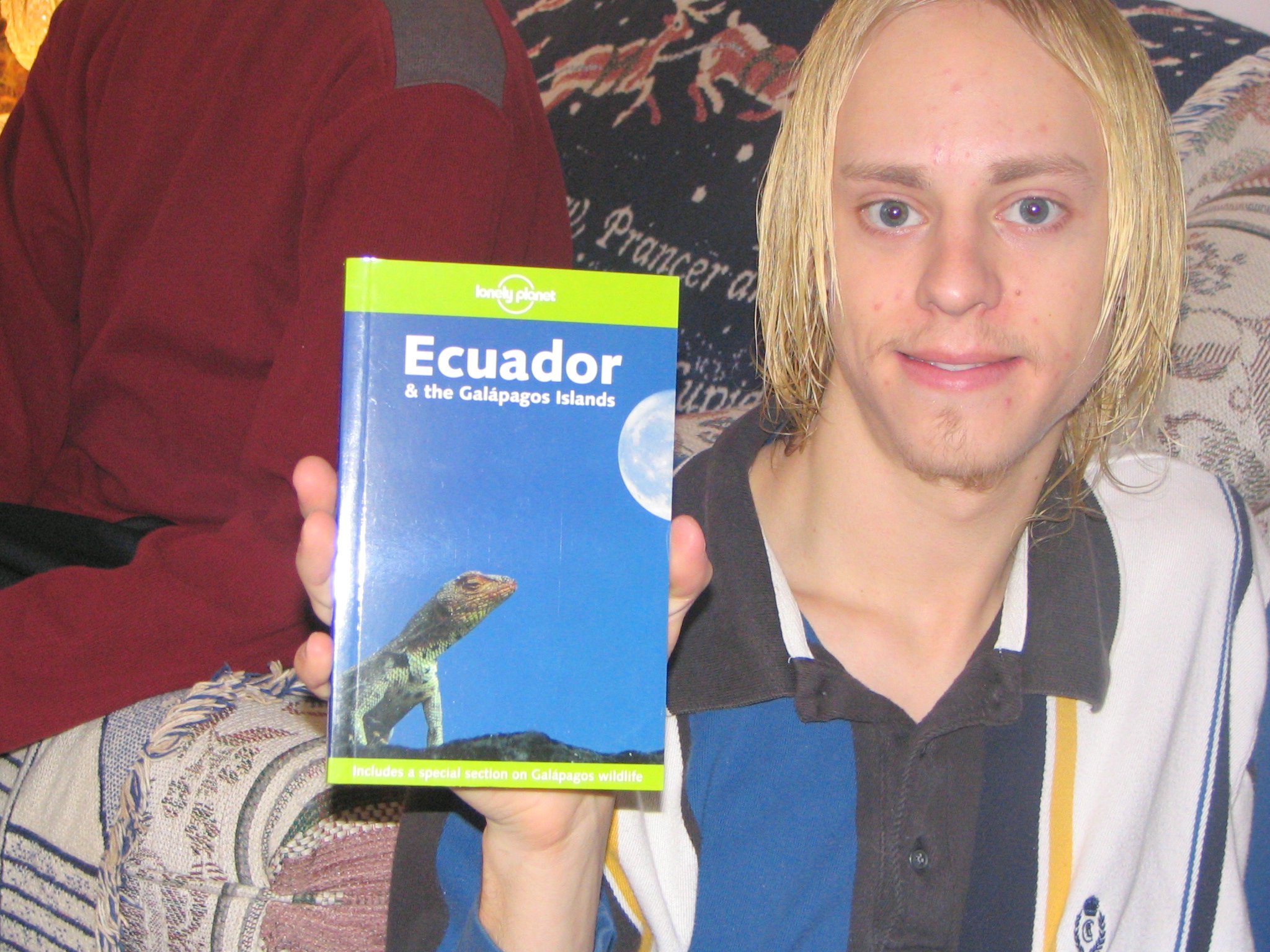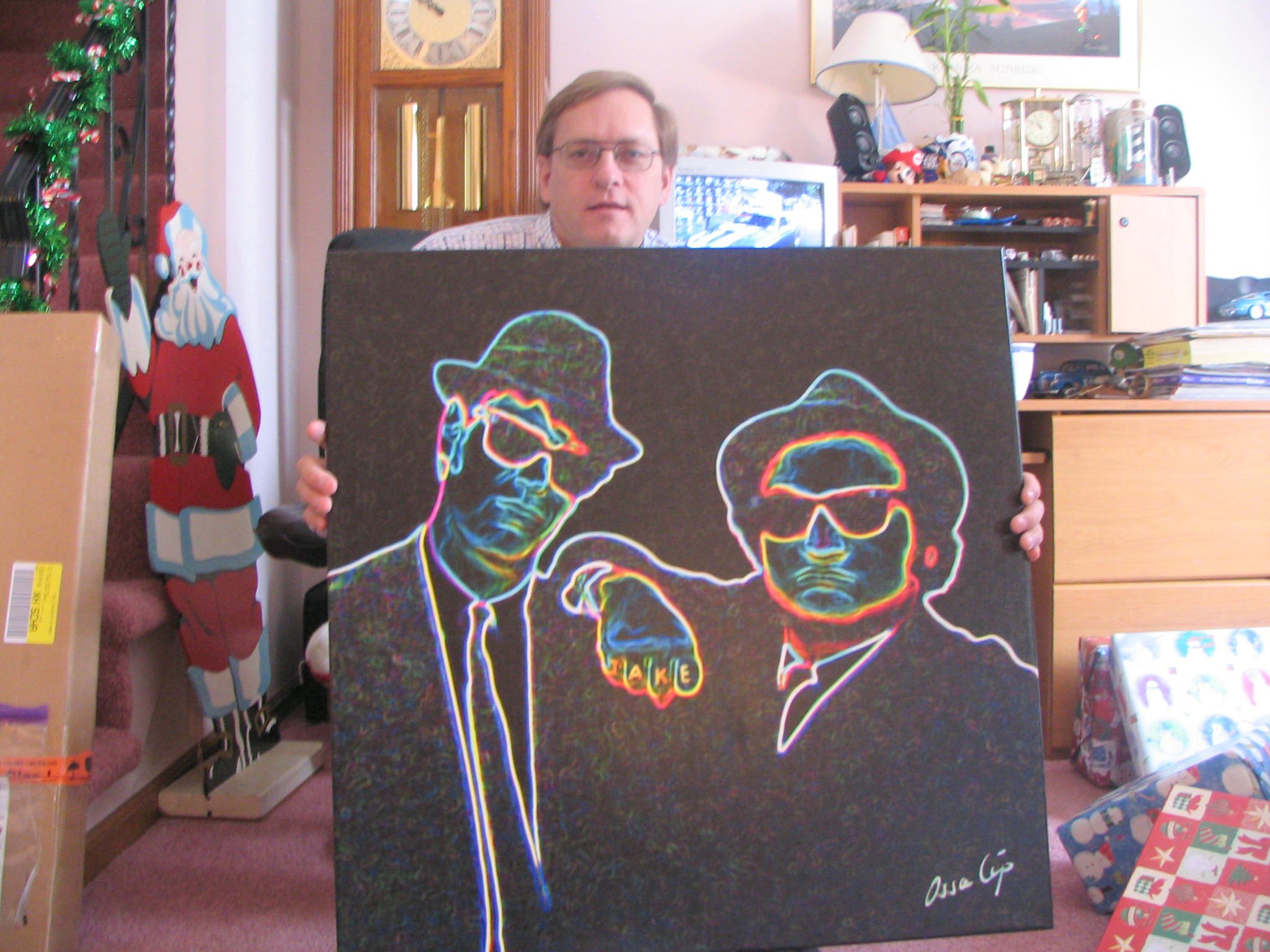 There's a story behind this. I was searching for
motorcycle parts on the German Ebay site
(www.ebay.de) and the search for 'ossa' returned
this artwork, as the artist's name is Ossa Cip.
I put in a starting bid, and then forgot about it.
Then, when the auction ended, I found out
I was the winner! The painting is great,
we have it on a wall in the living room.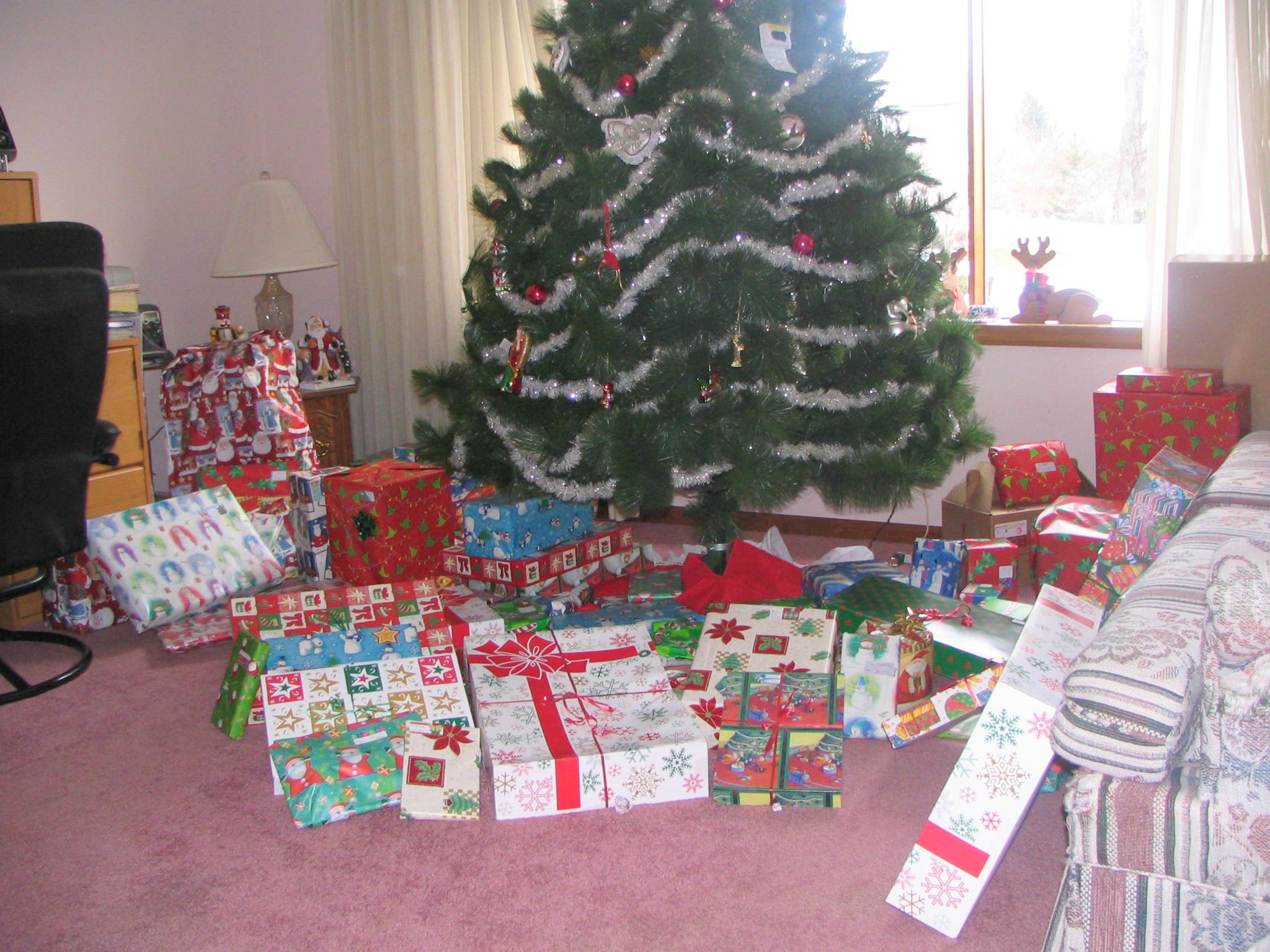 The Christmas tree, after presents.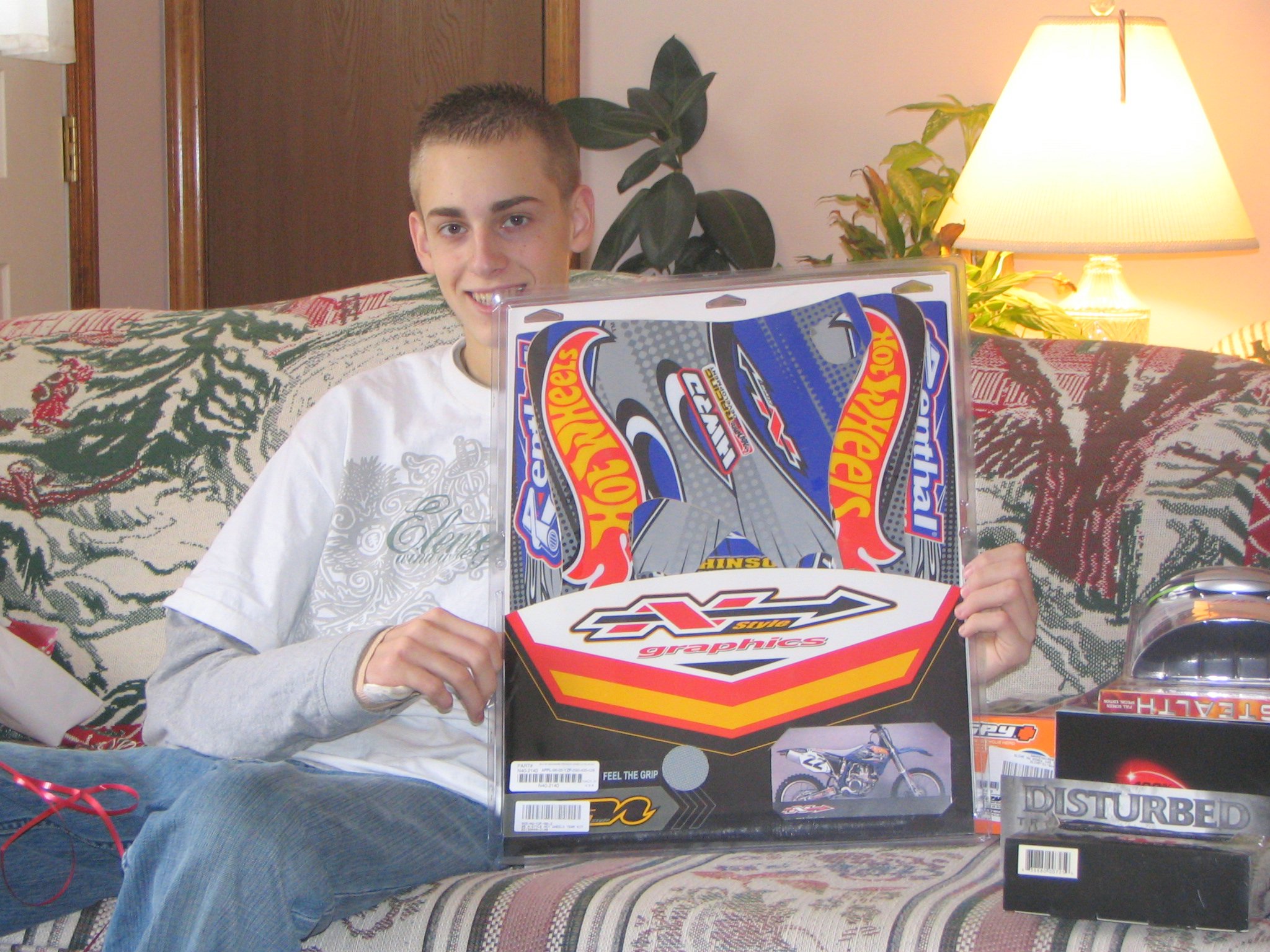 New decals for Brian's motorcycle.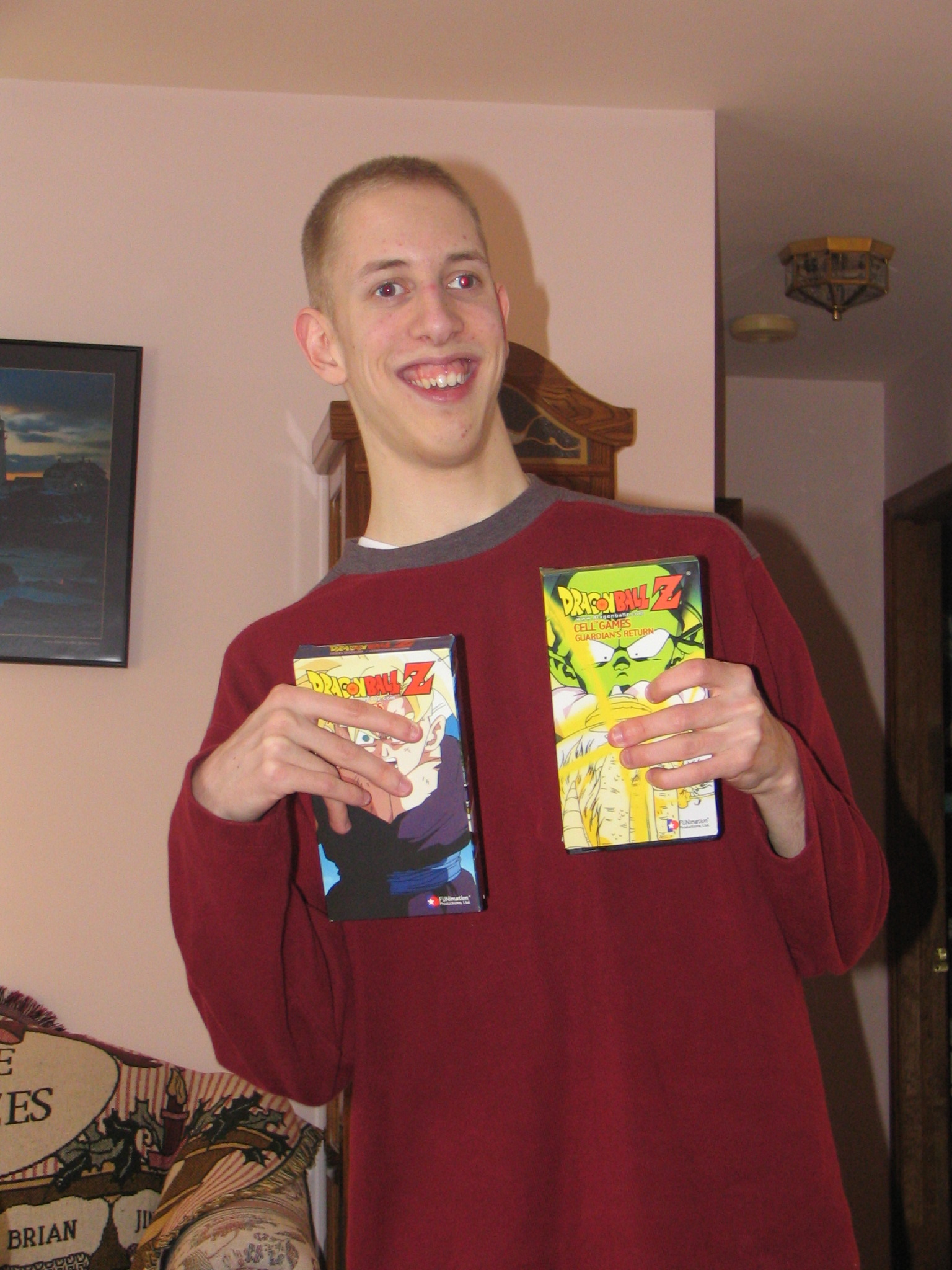 Jeff is a big Dragon Ball Z fan, here
are some new episodes.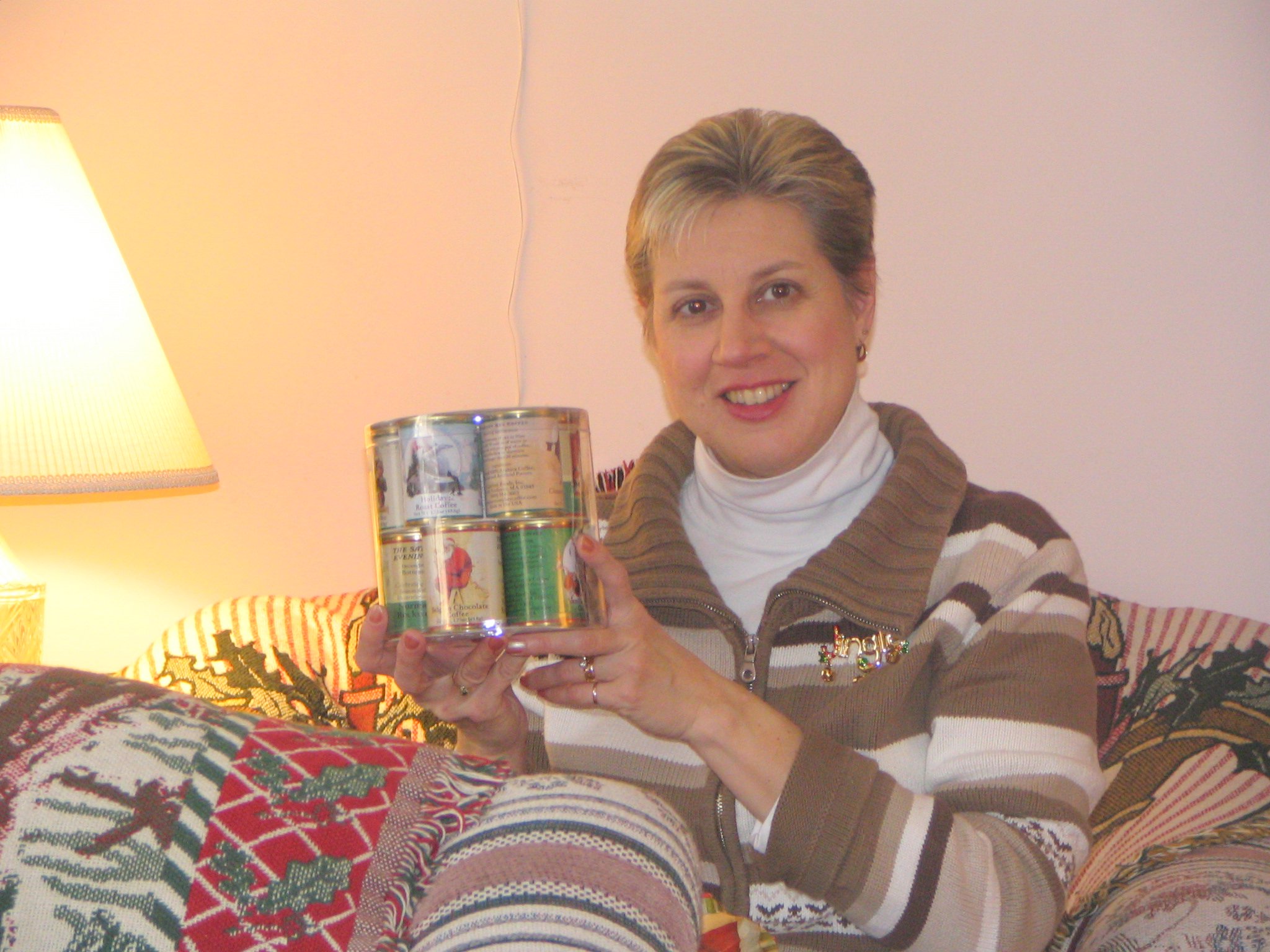 Lots of sampler coffee for Mom.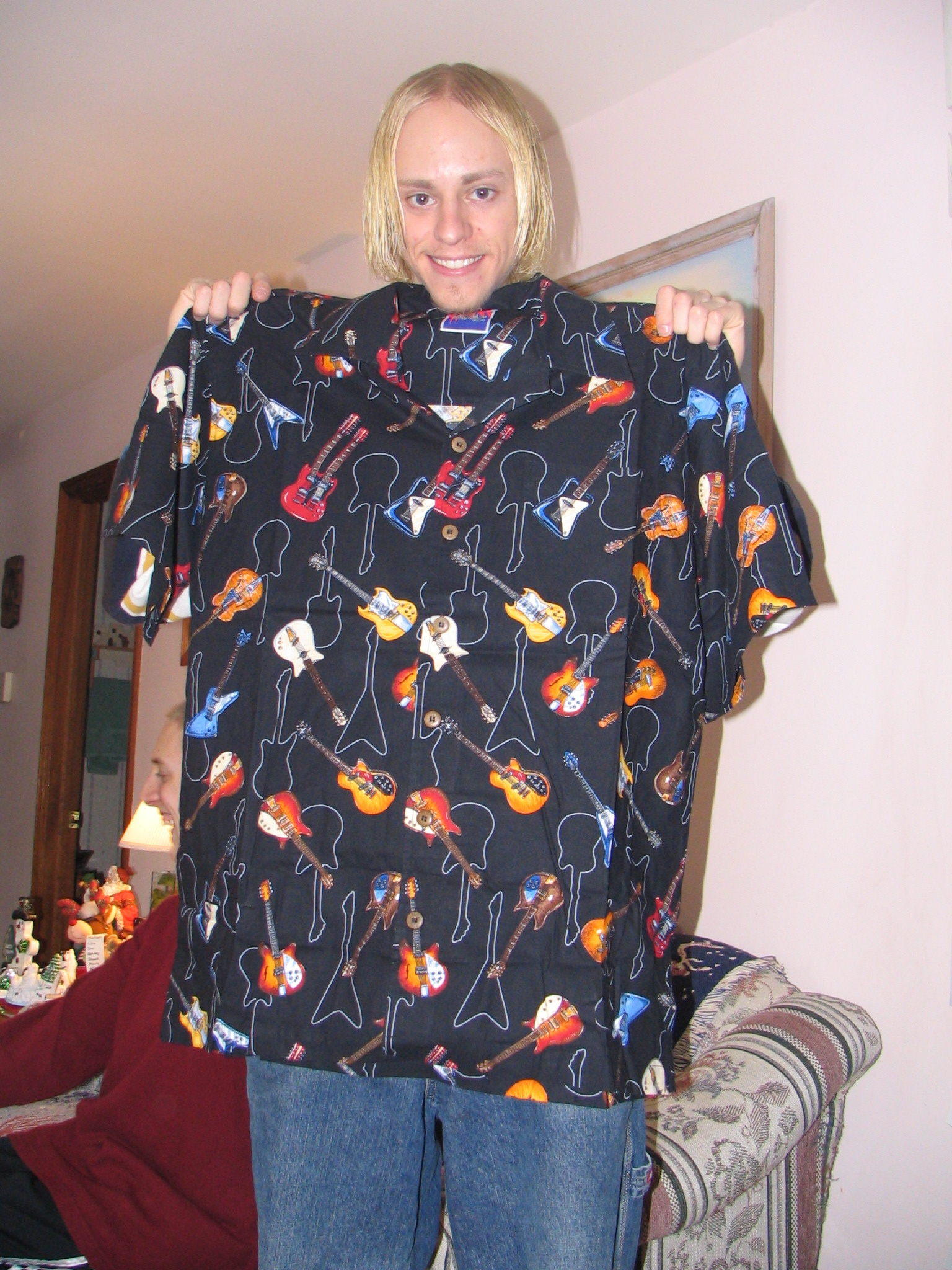 This shirt has rock and roll written all over it.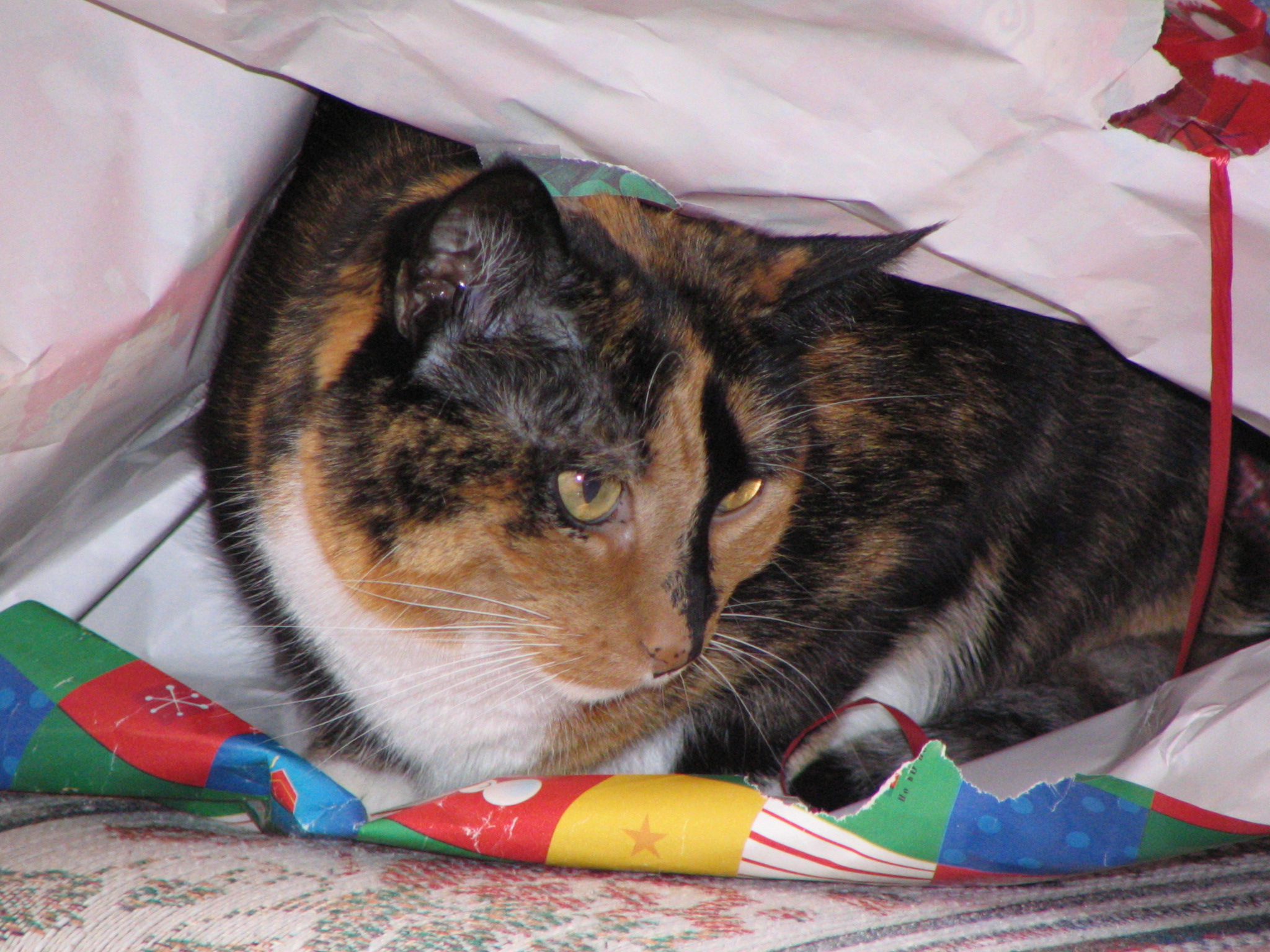 Jingle loves Christmas, she is in
the middle of everything.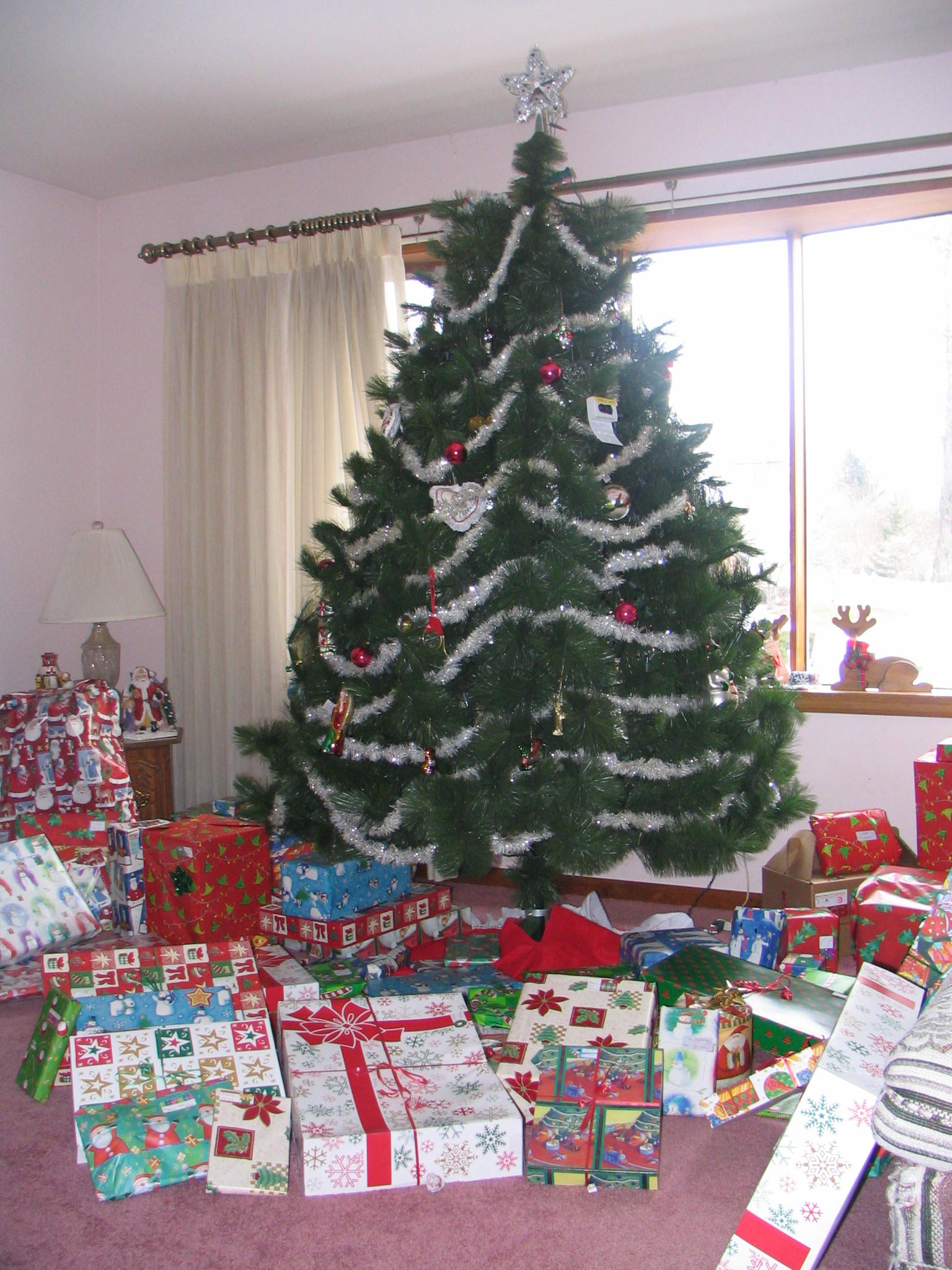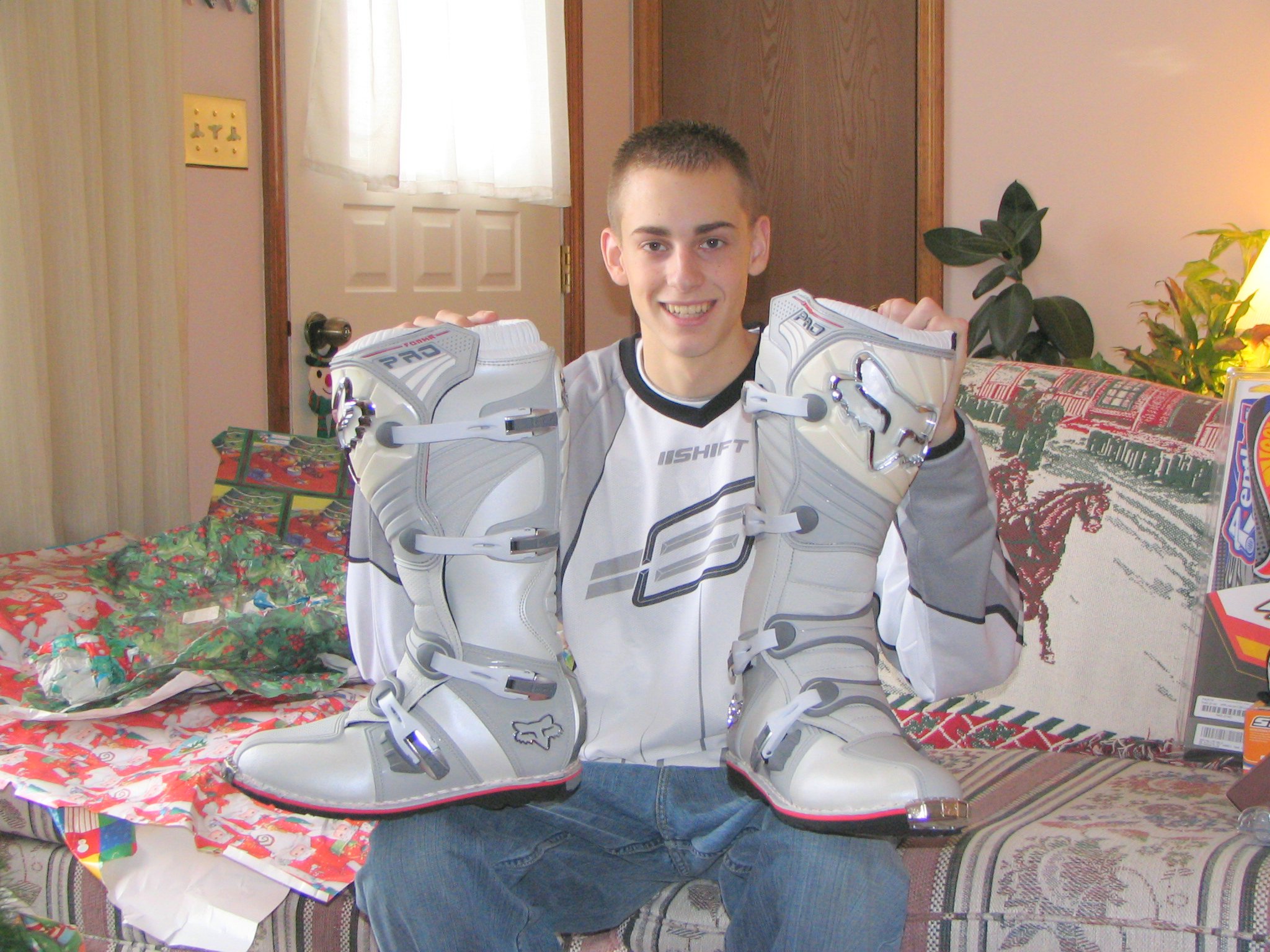 New motorcycle boots, an exact match to mine.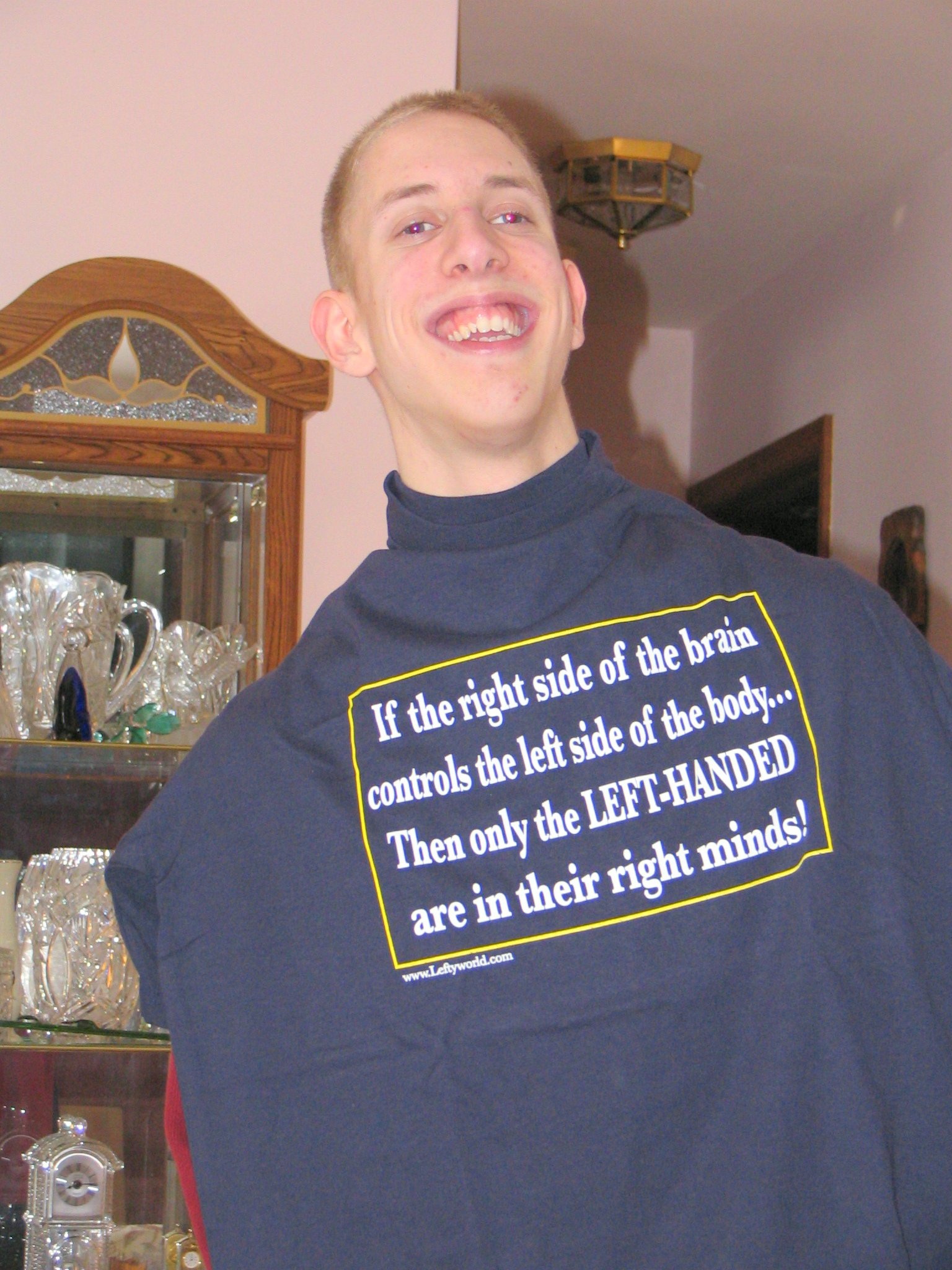 Jeff is a lefty, and loves his new shirt.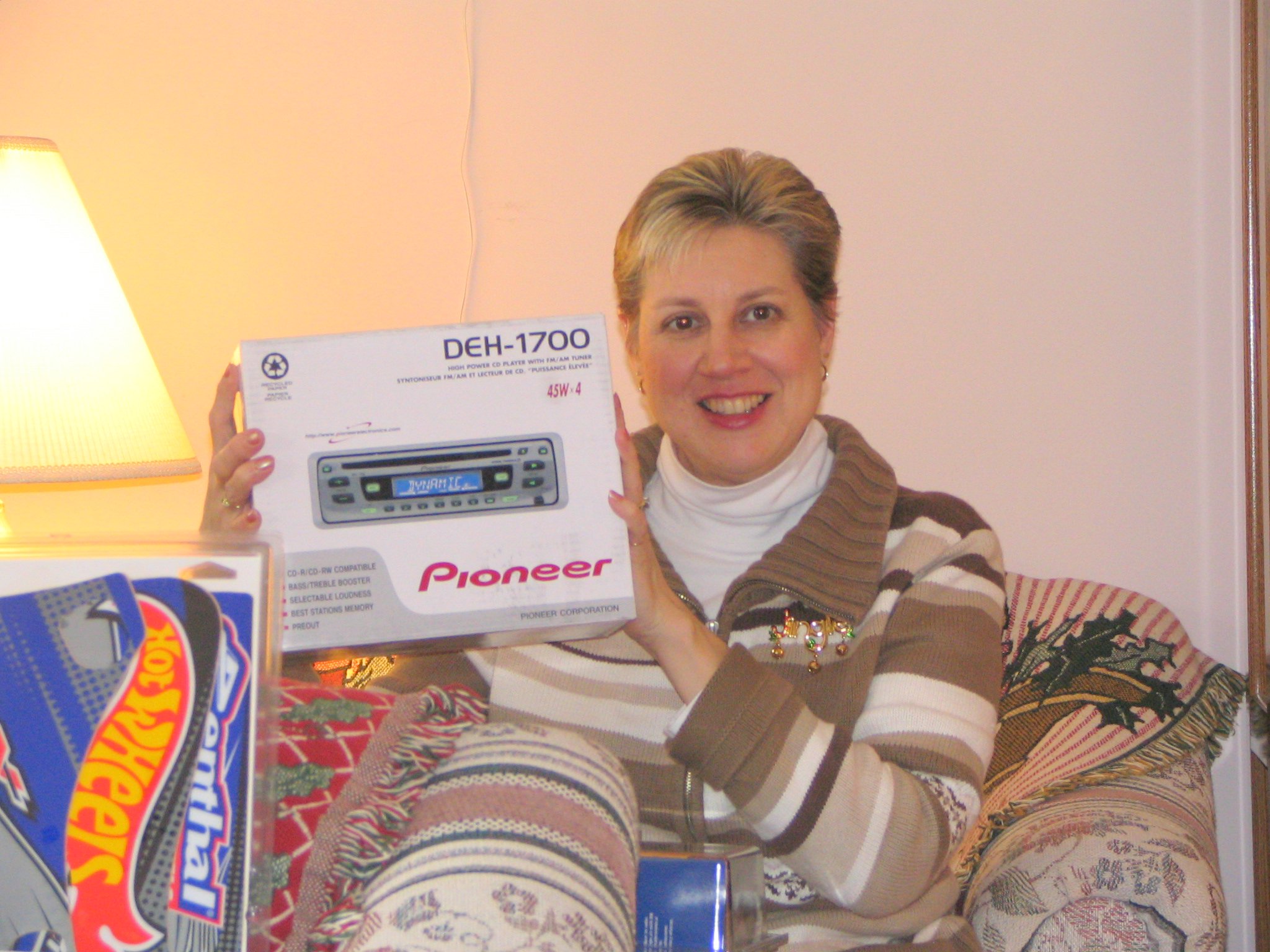 This was just installed in Carol's Honda,
now she has lots of great music for the
commute back and forth to work.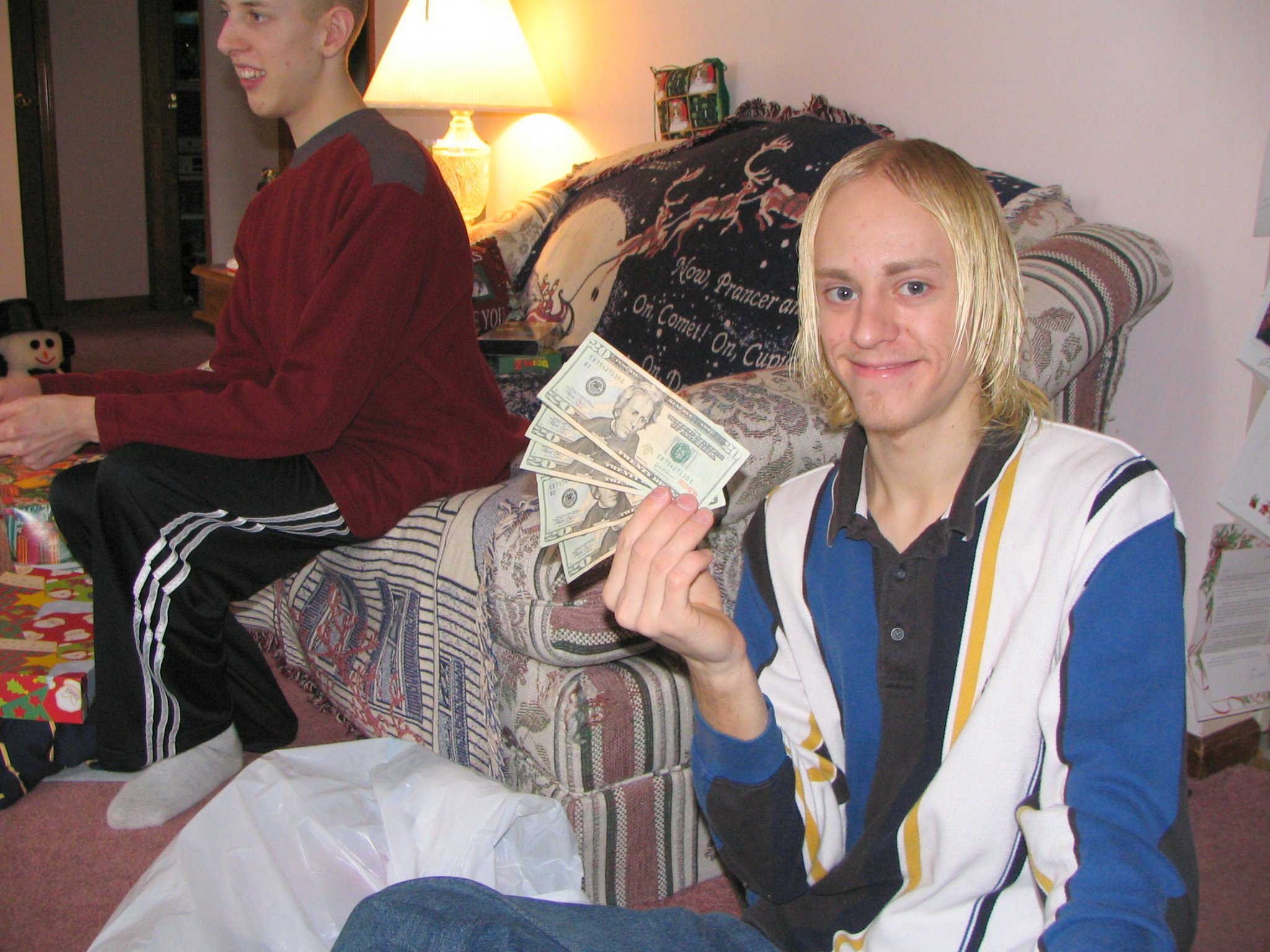 Cash for Steve's trip to Costa Rica.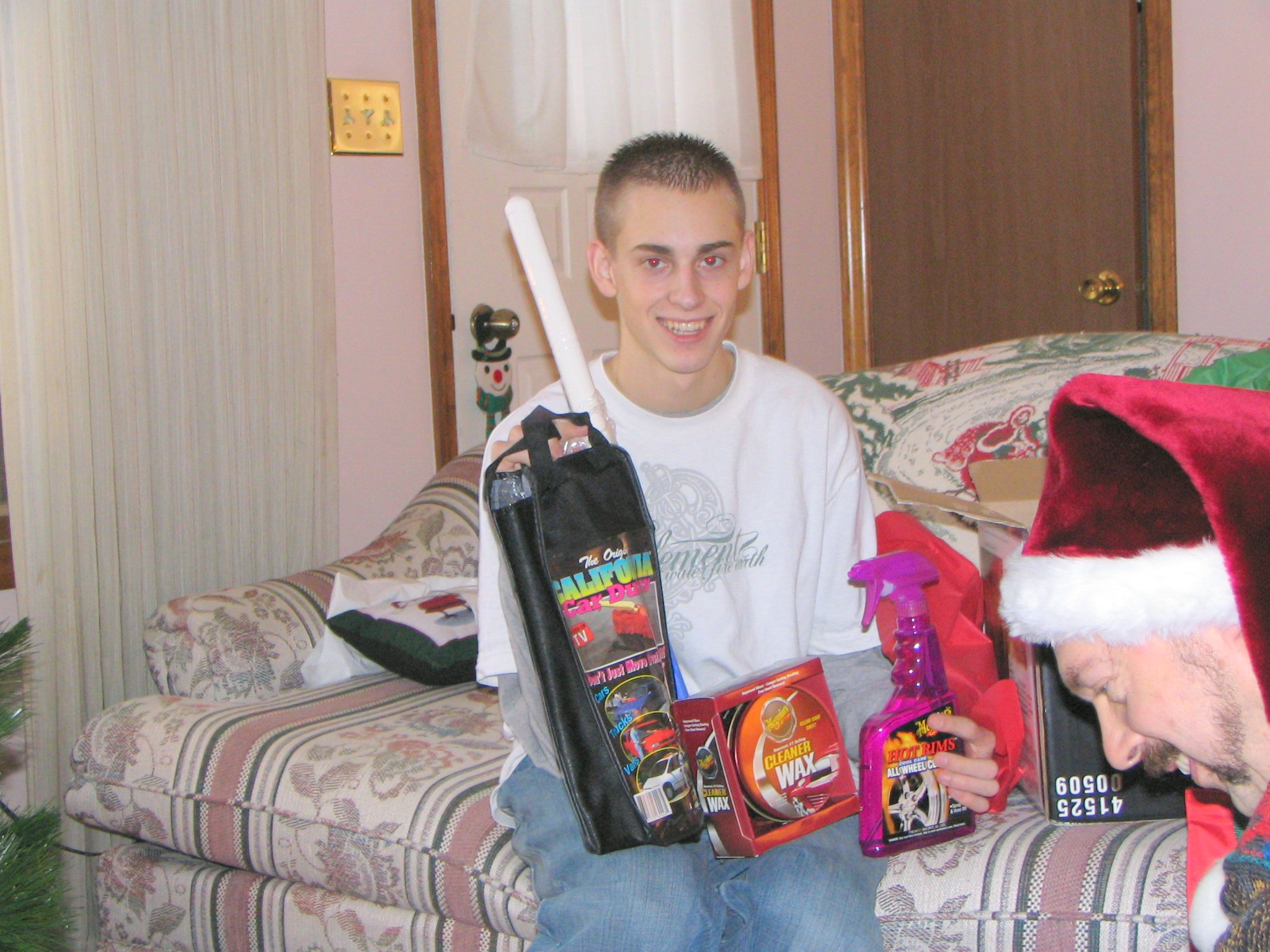 A car cleaner kit, to keep the Laser in top shape.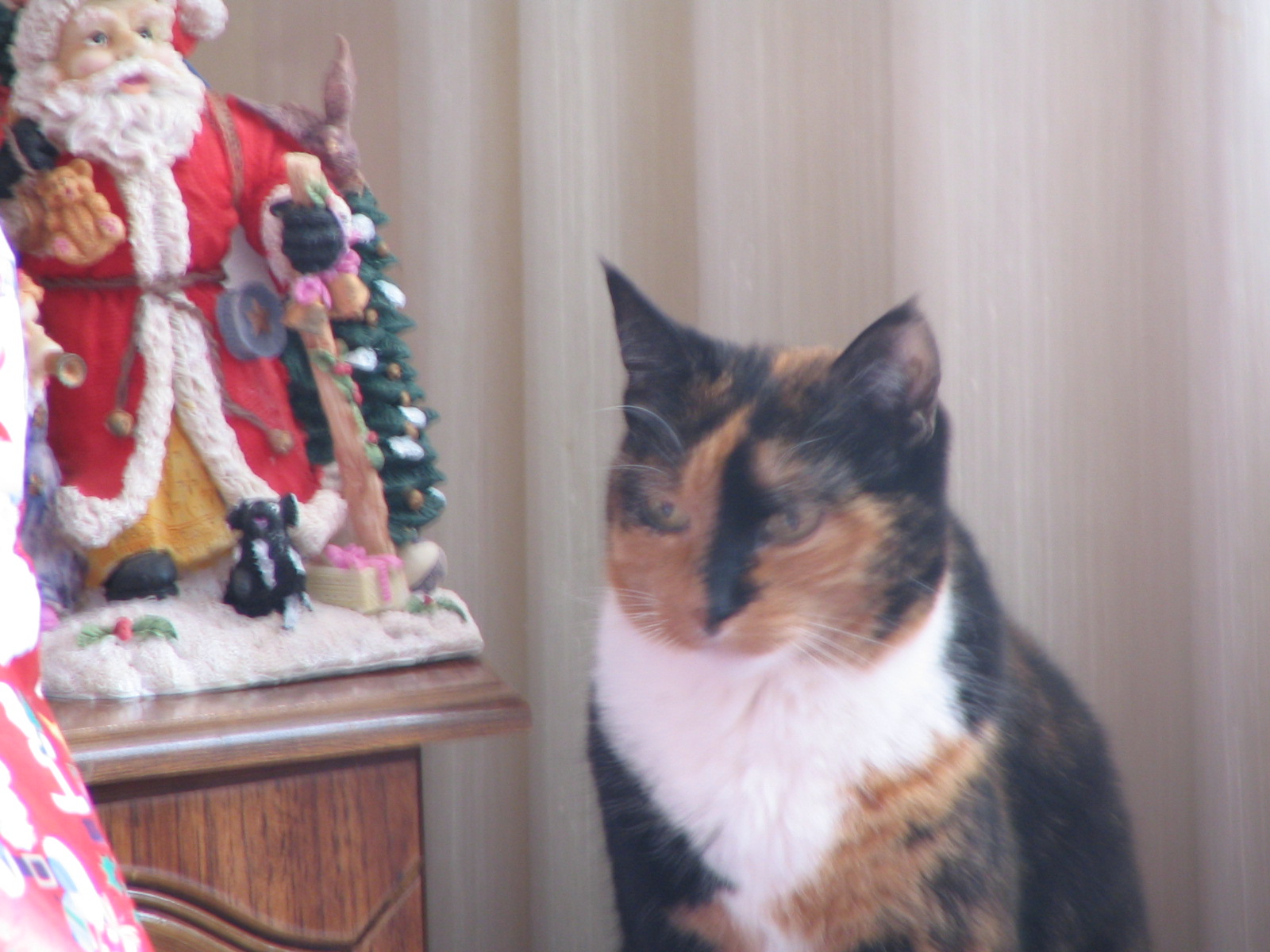 Jingle is trying to keep awake, she is used to
sleeping all day, not having all this excitement.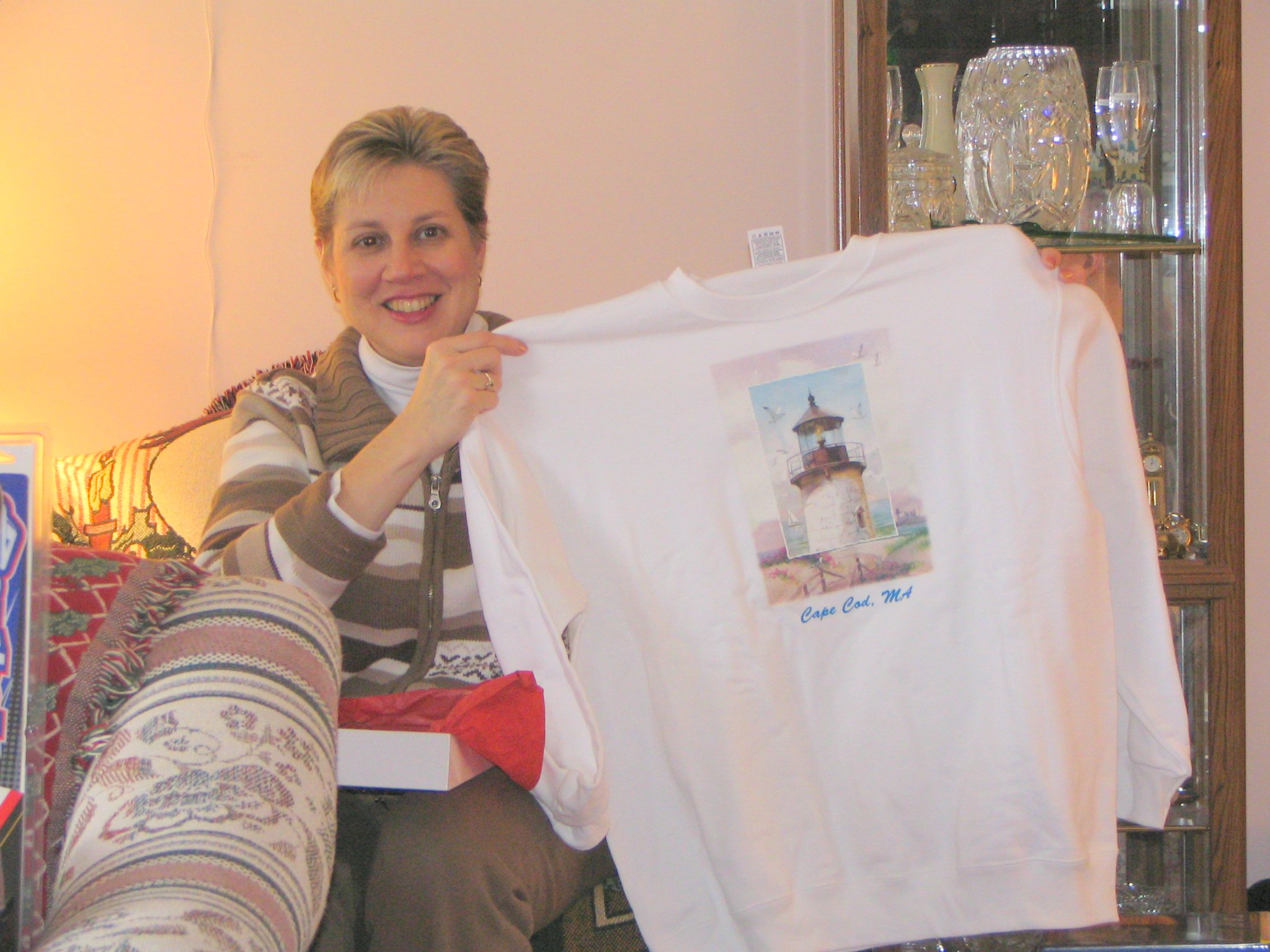 From Cape Cod a new sweatshirt.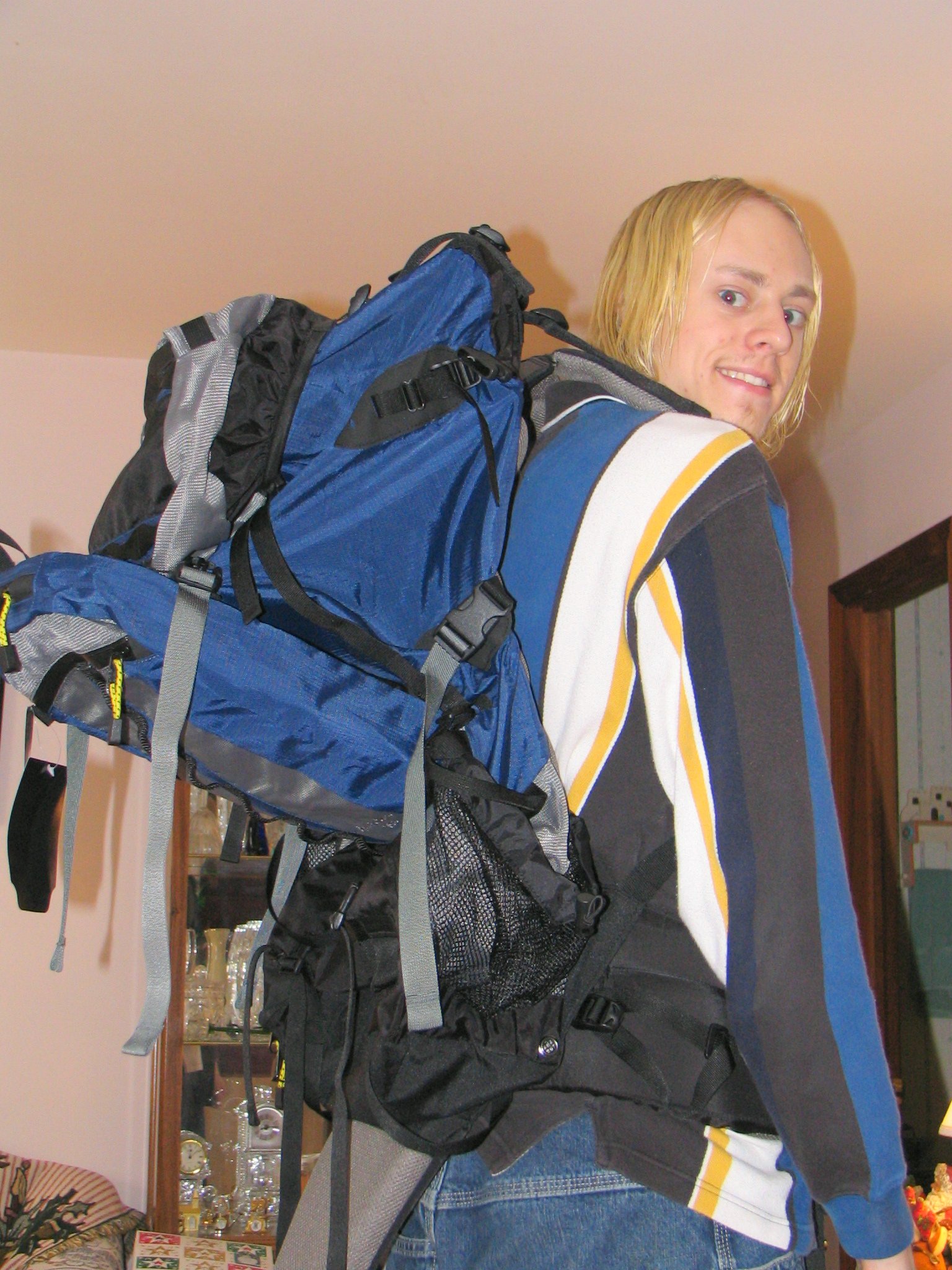 Steve's new backpack should let
him carry just about anything.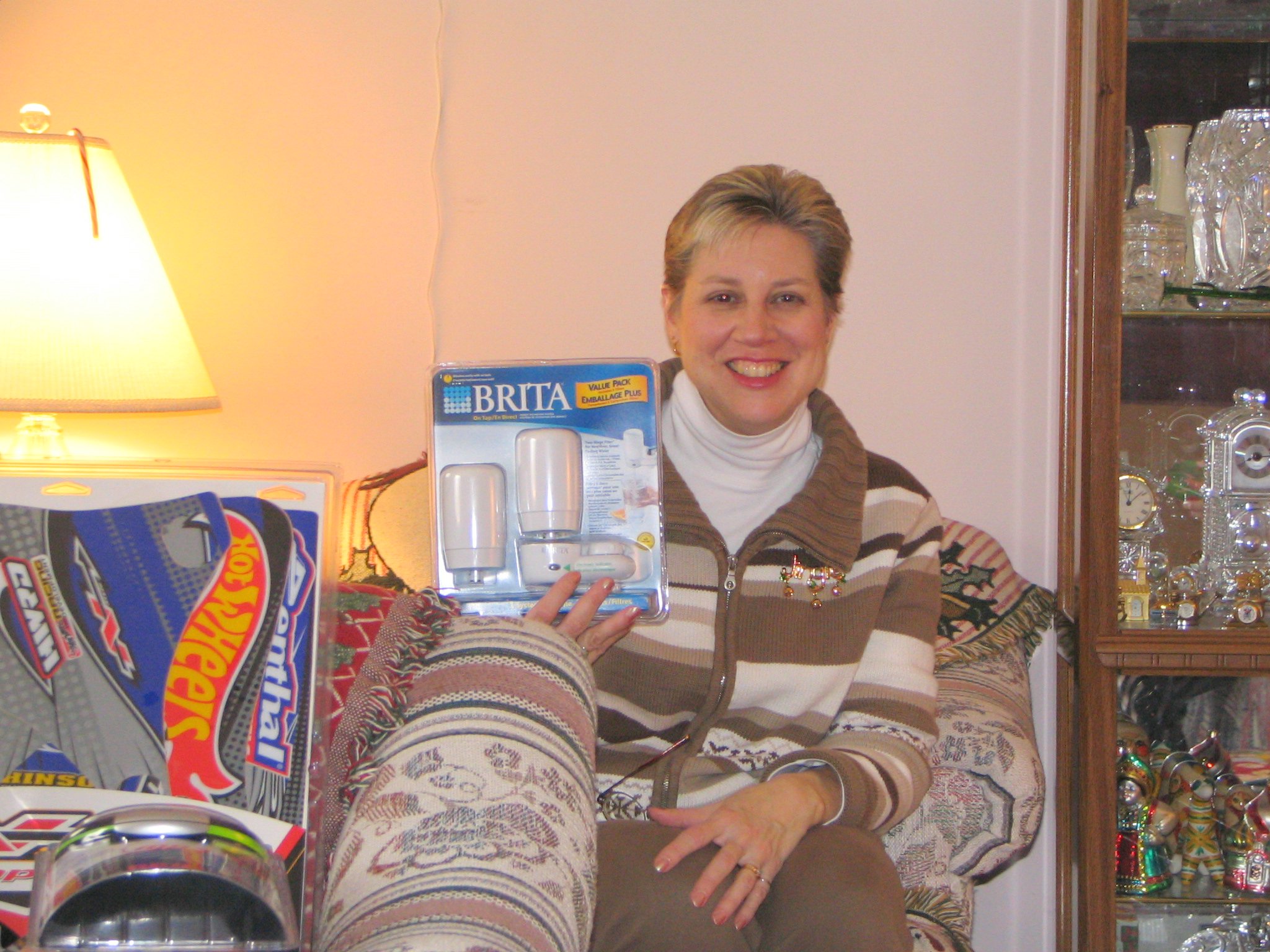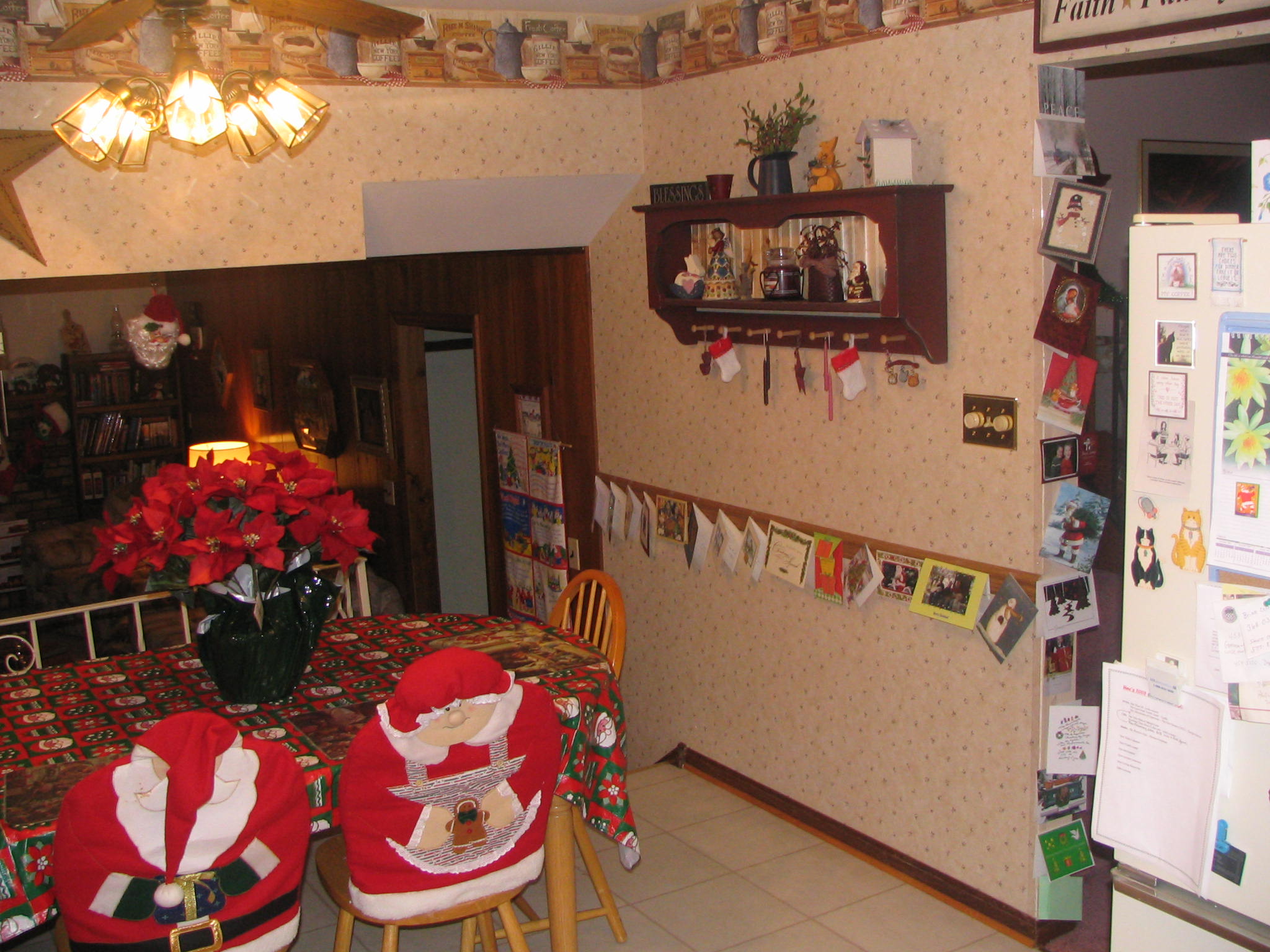 We just finished putting up the chair rails and
some other last minute things in the kitchen.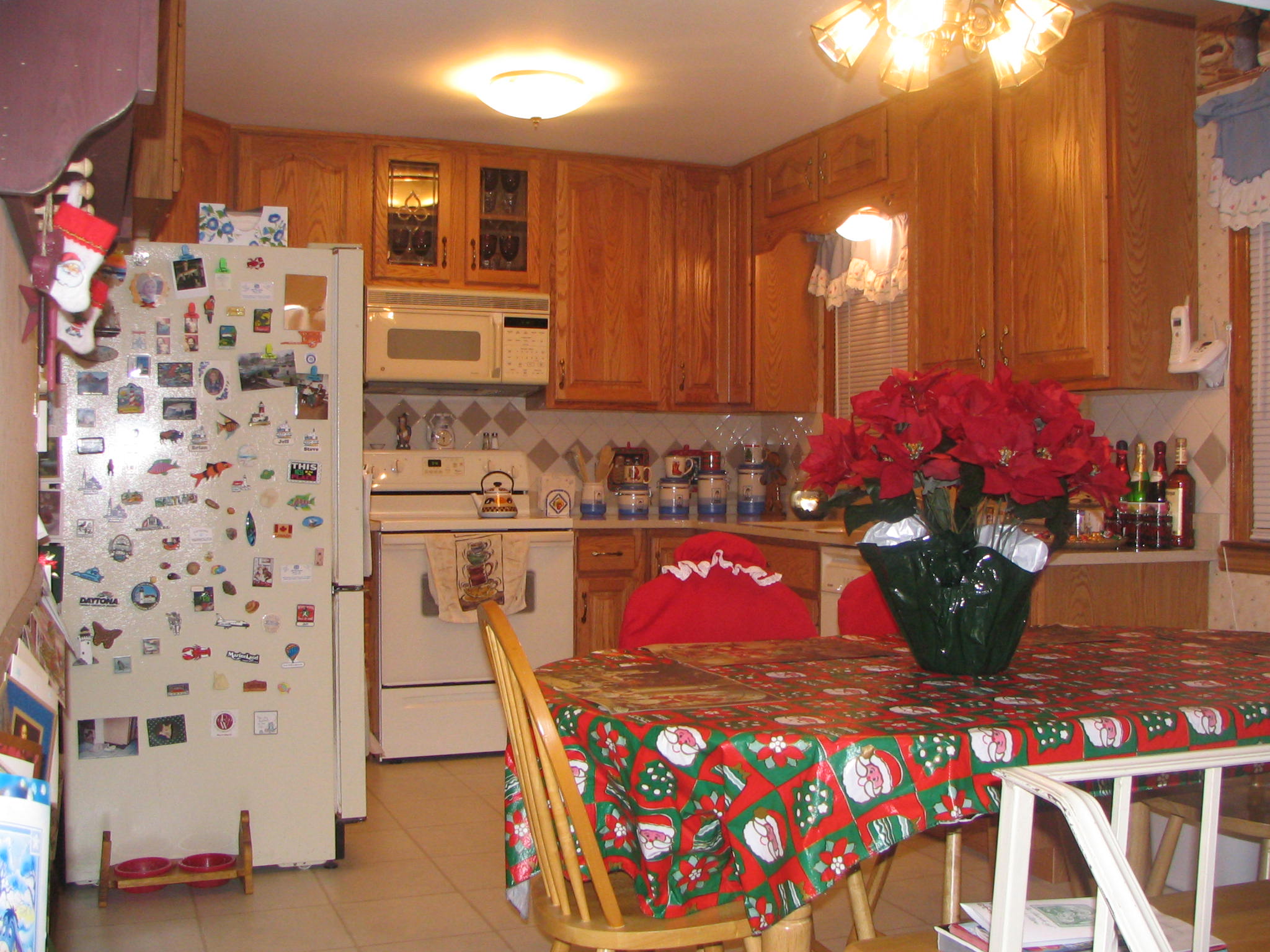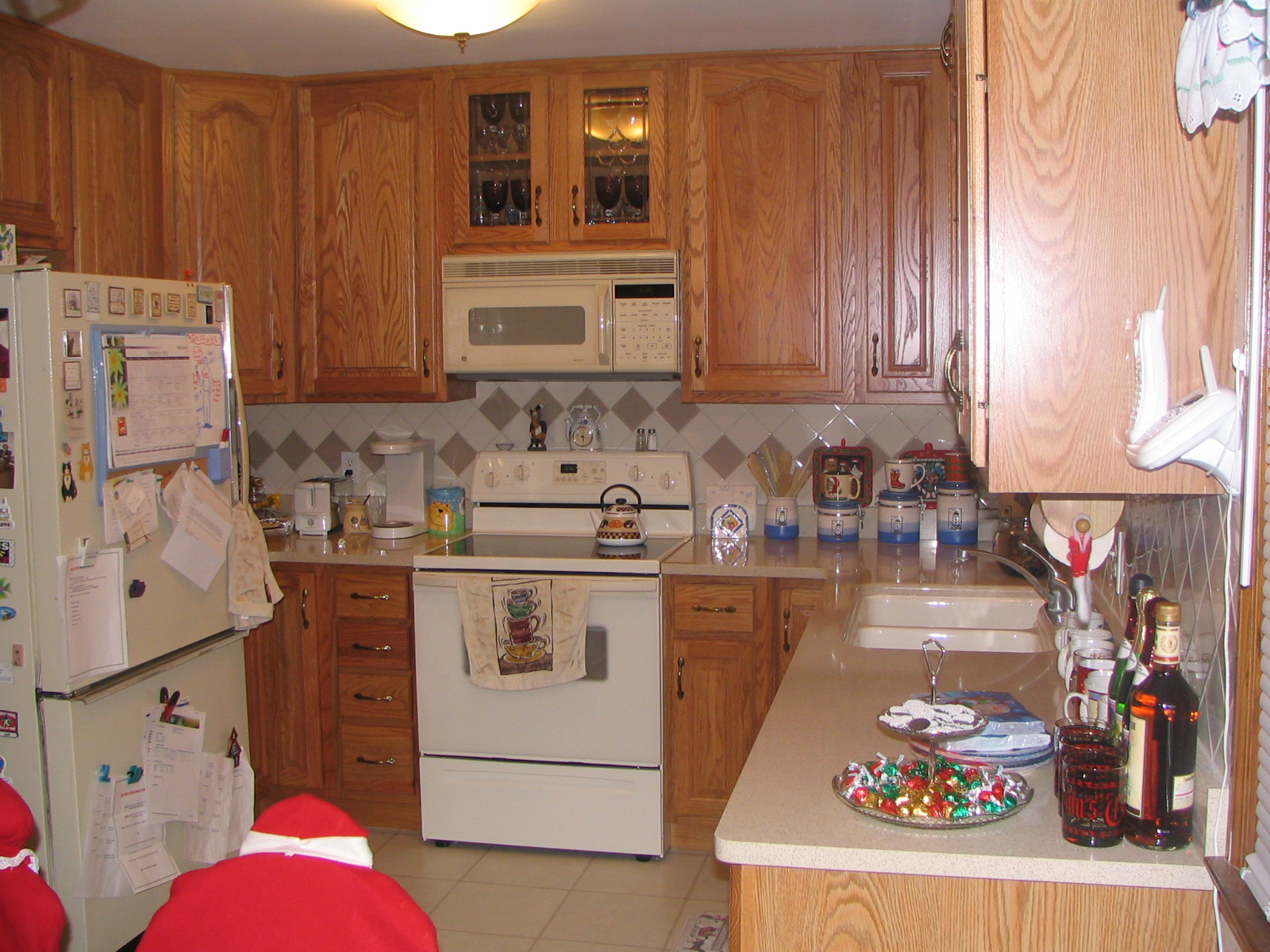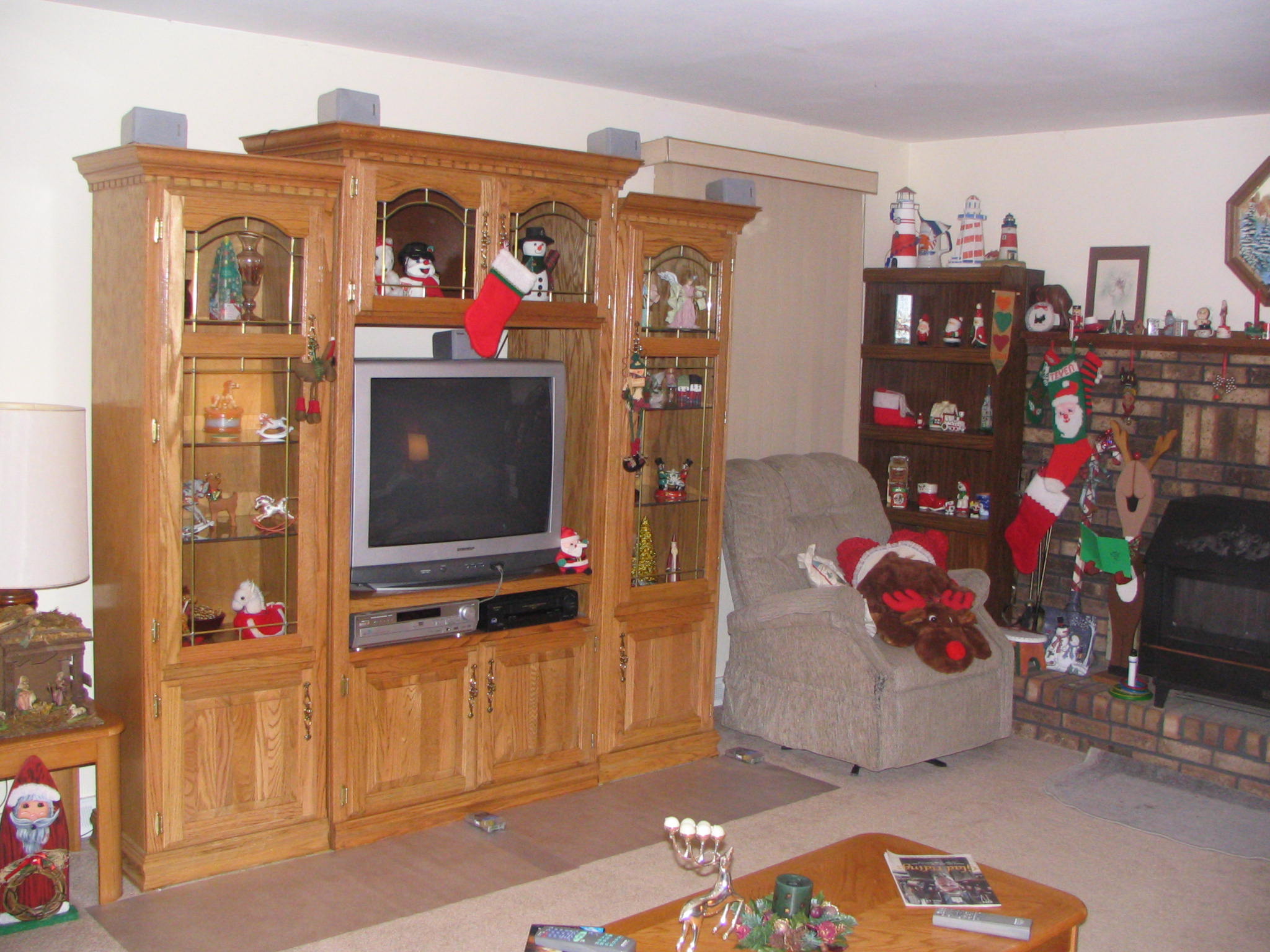 The family room gets decorated for the holidays too.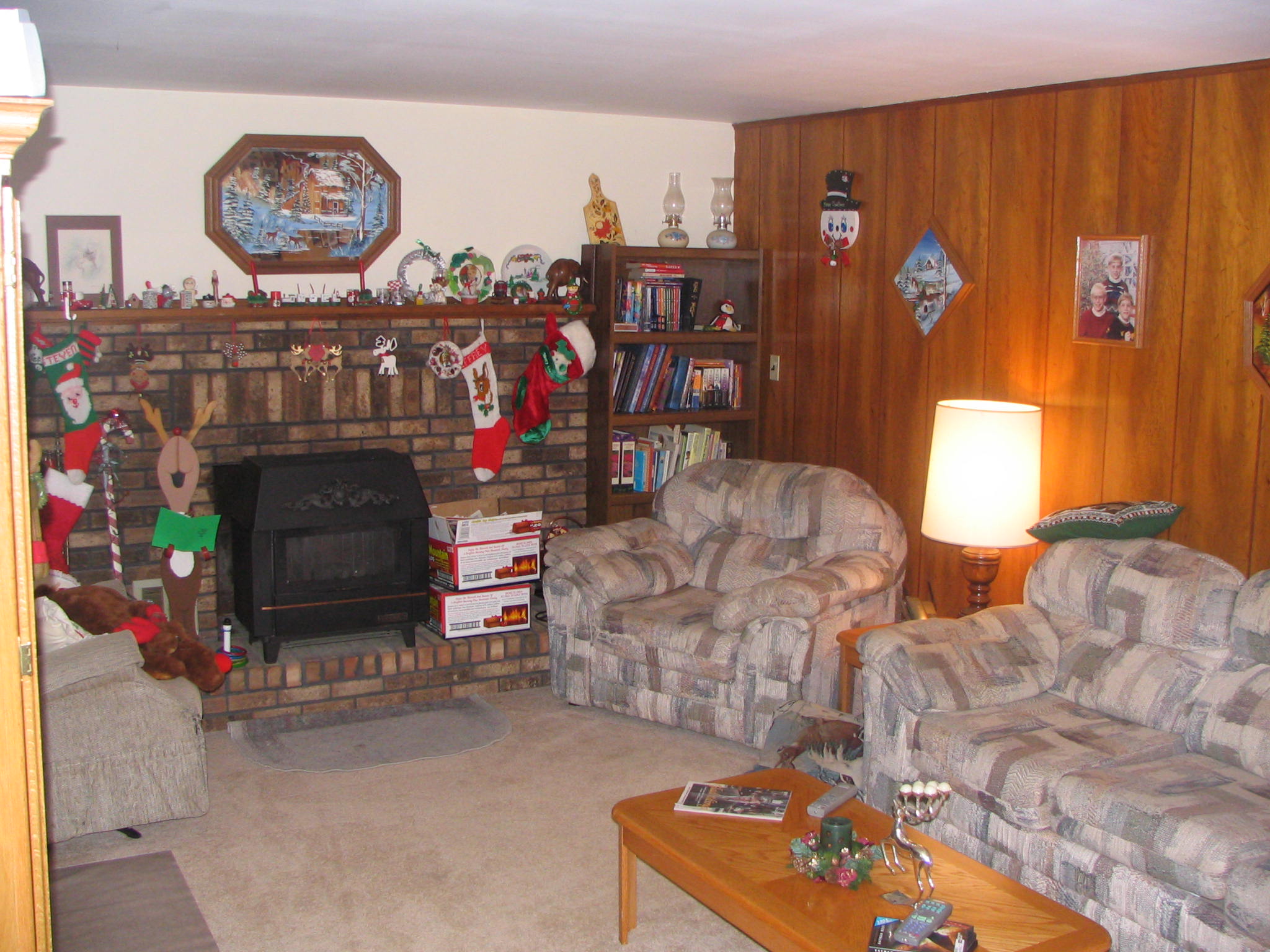 The house seems so much more festive with all
the holiday collectables out on the shelves.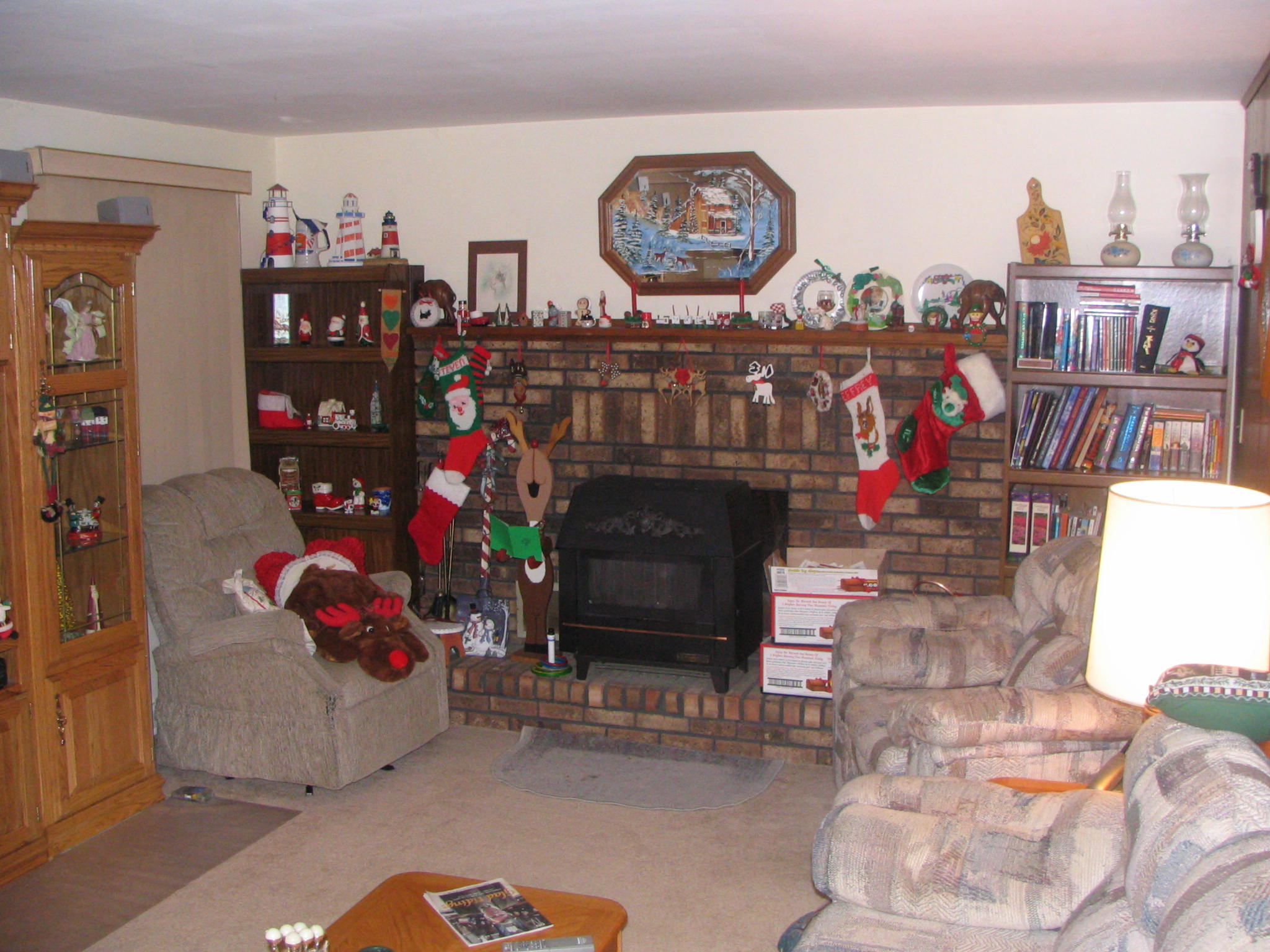 It will seem very empty when this all gets
put away in the next week or so.
---
.