.
Yankee Restoration - Nearly Done!
.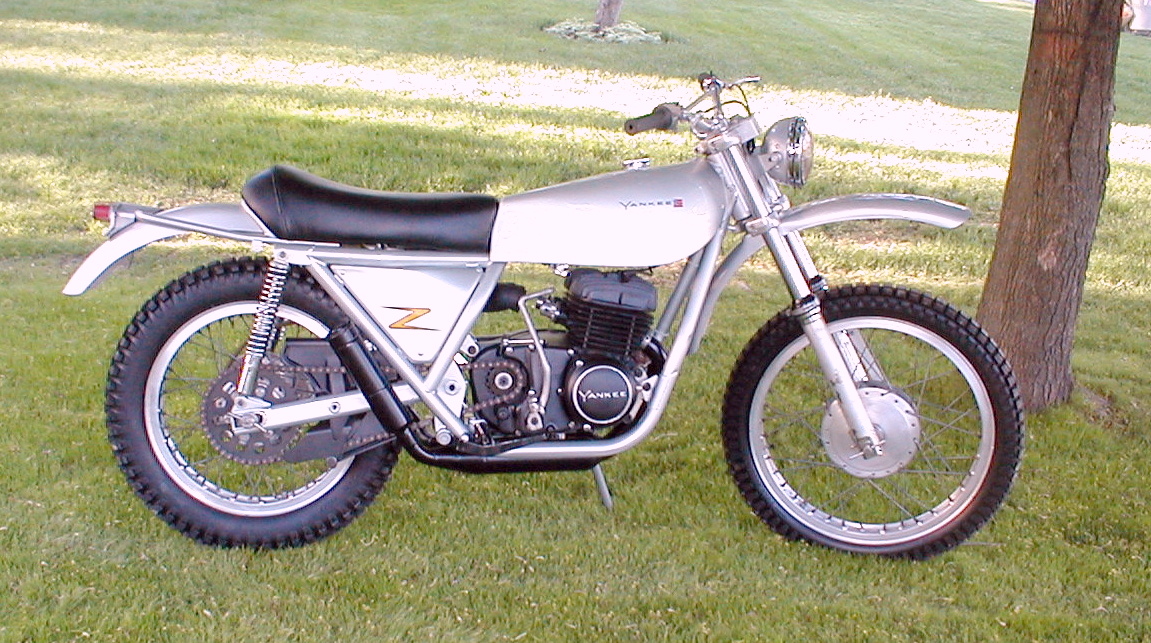 Looks almost complete, sure a big improvement
from where it started. All new bearings, seals,
pistons, heads, cylinders, seat, cranks, fenders
and of course paint. Even found a brand new
30 year old front tire, no such luck with a new
back tire though I'm still looking.
---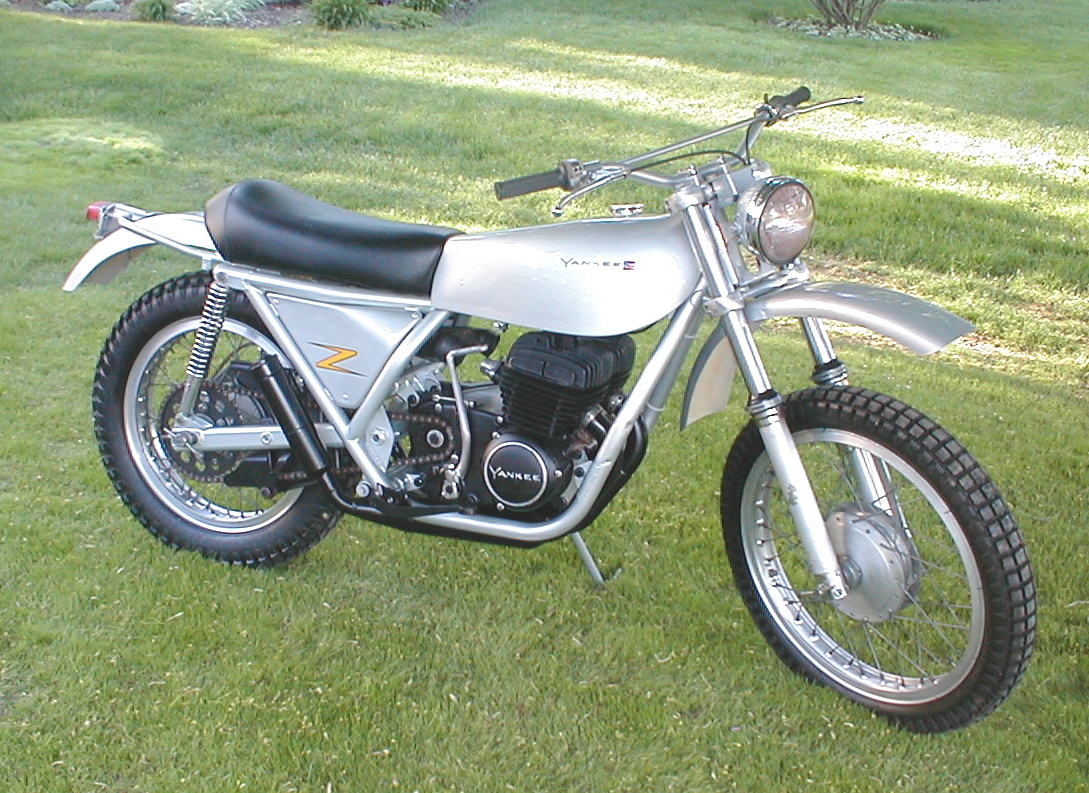 Still waiting on the carbs, they should be back any
day now. The engine actually has to be taken back
apart and sent back to the mechanic that rebuilt
the crankshafts. Either I assembled them wrong,
or there was something wrong with the crank rebuild.
Most likely something I did, this was the first cycle
engine I had ever taken apart, much less completely
rebuilt. The right side crank is out of true by
10/1,000 th's, and the left by 5/1,000 th's. These
are supposed to be in near perfect alignment, as
there is a 5 lb. magneto spinning on the end of
each crank!
---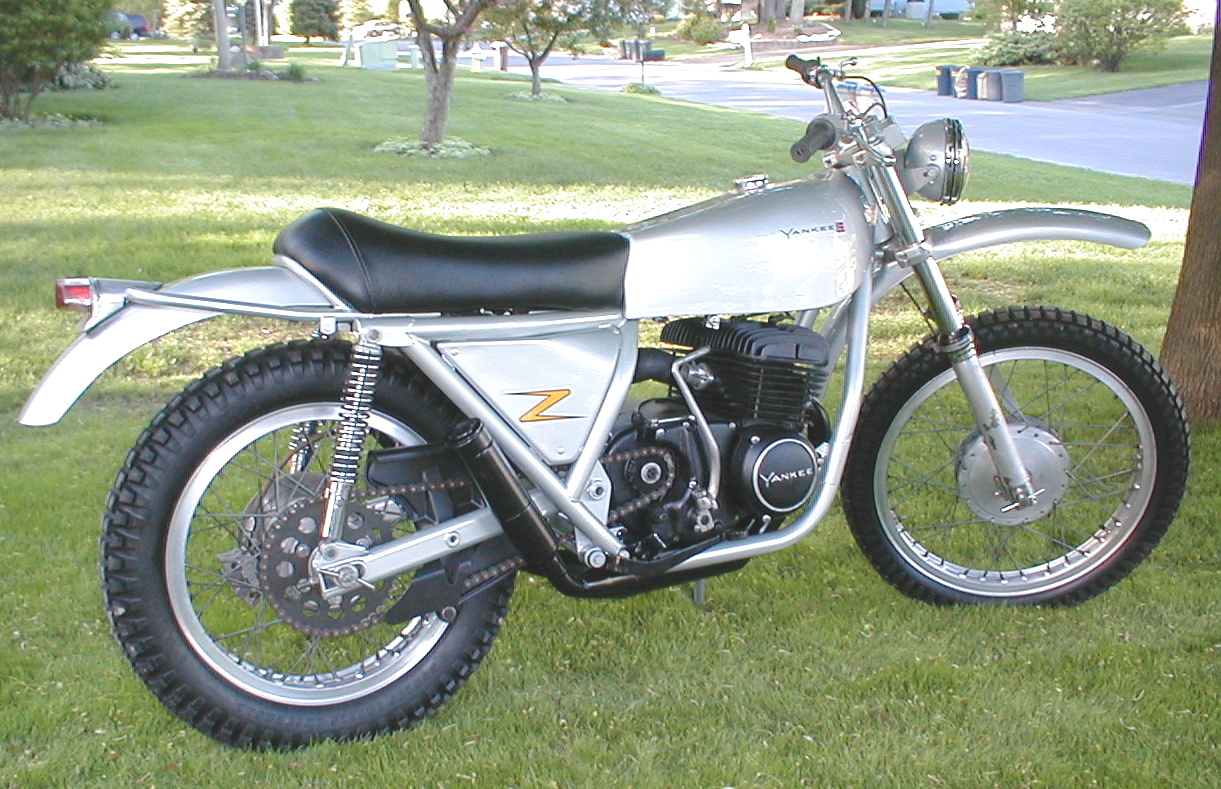 Speedometer has to be hooked up, timing and wiring
has to be finished, forks polished, back brake assembled.
Exhaust collars need safety wire, there are a few more
mechanical items to finish up. I would like to get a set of
stock exhaust tips, as the expansion chamber silencers
will tend to dump exhaust and oil all over the shocks
and back of the bike.

---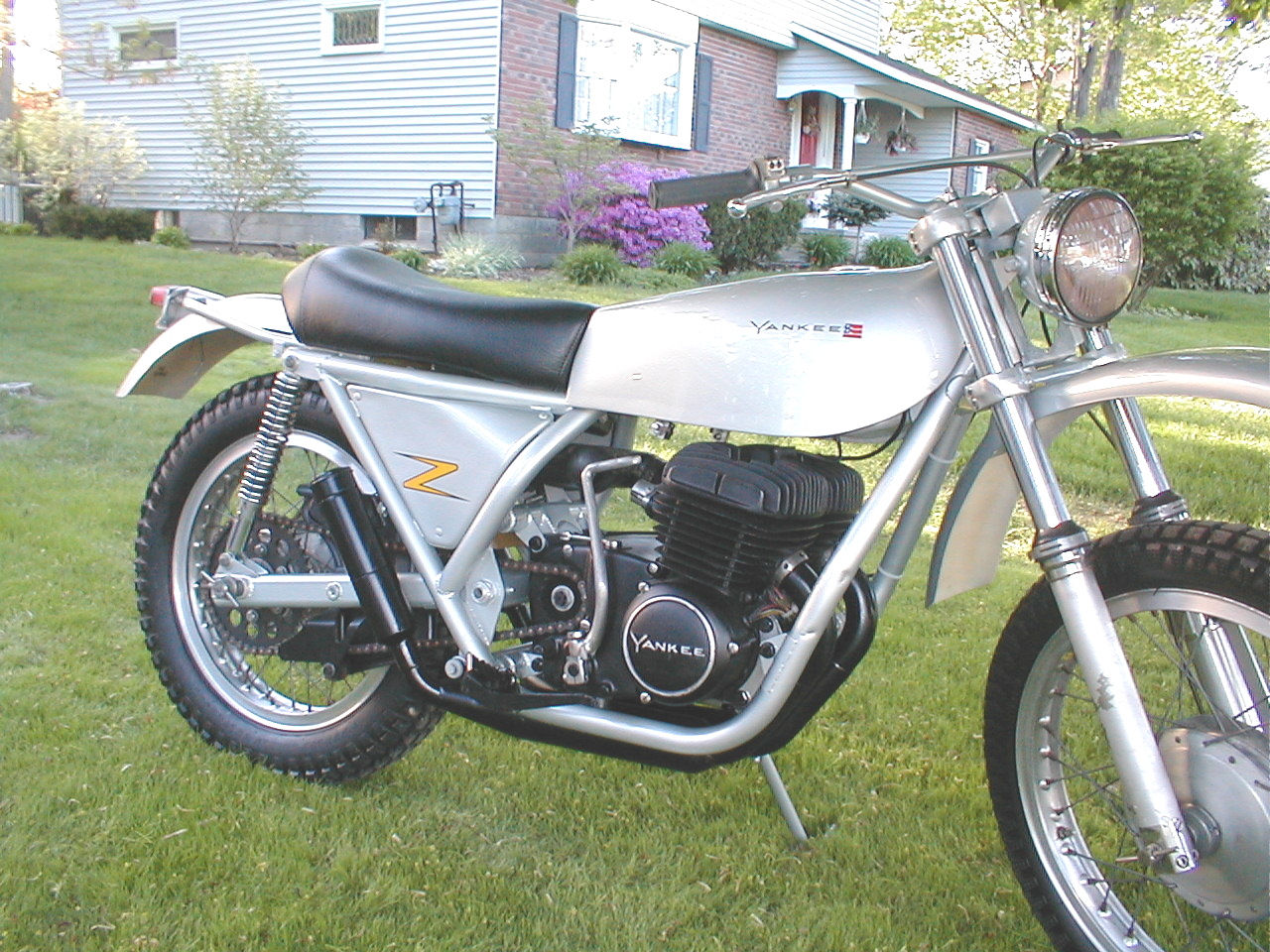 The "Z" on each side was positioned incorrectly, and the
set of decals (vintage 1972) wouldn't apply correctly,
so I have another set of repo mylar decals to put on the
bike. It looks so good in just silver, I'm wondering if
I might leave it without the decals for now.
---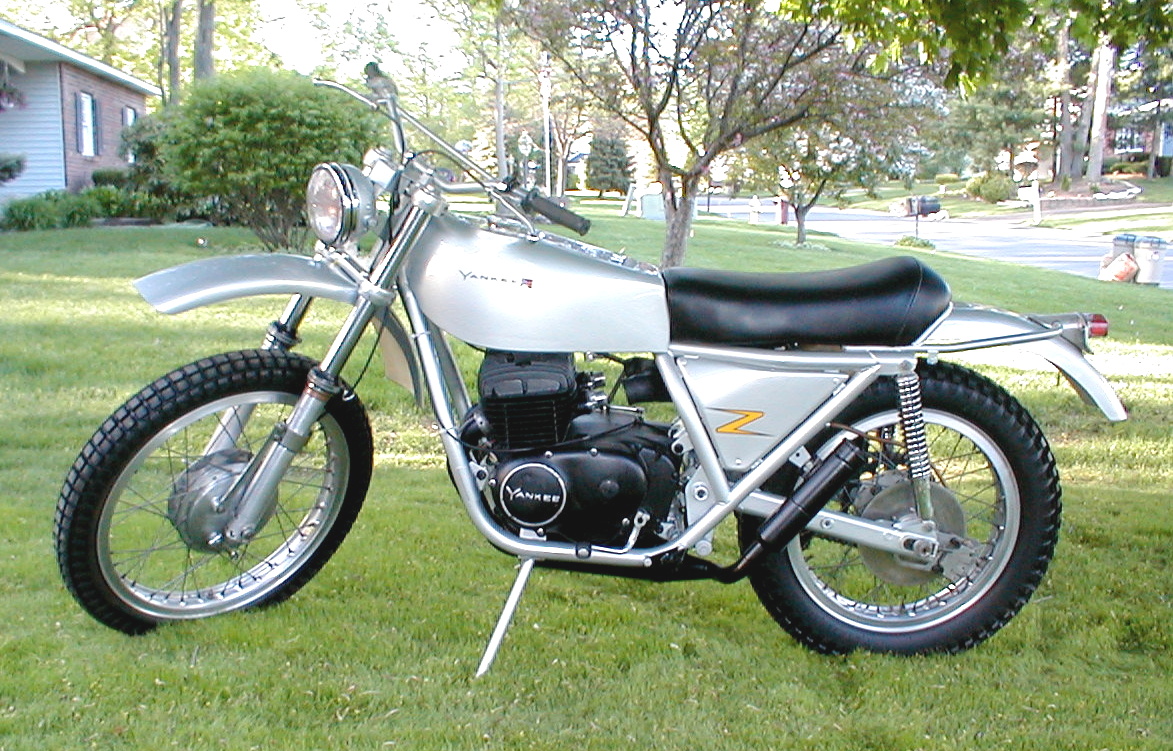 The bike is insured but not registered yet. Registration
shouldn't be a problem, since in New York, cycles prior
to 1973 don't need a title, just a bill of sale, which I
have. Doesn't need turn signals or a horn, only headlight,
taillight and a mirror, such were the street legal laws
in 1972.

---