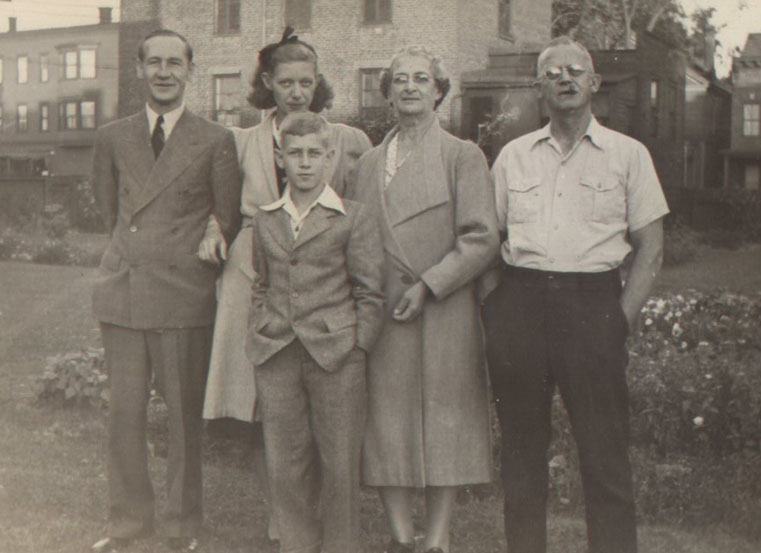 I have been working on an illustrated genealogy for some time. Many of my older relatives have passed away, but while they were still able to identify faces and recall names, I went through their picture collections with them, and now have a huge collection of pictures, everything from tin types to large format portraits. The interesting part of this process, is bringing back to vivid life, a picture that has lain dormant for maybe 50 years or more.
In the picture above, left to right, my grandparents, great-grandparents, and father. From about 1946.
It seems things were more black and white for earlier generations, right or wrong. They were church-going folks, that had their choices affirmed during the Sunday sermon. There were lots of relatives to help out with any problems, and get things done.
At Thanksgiving, my grandparents house would be chock full, with 20 or more having dinner, and others coming by all day long to say hello. That's how things should be. It is sobering to think of how the American family unit has become more the exception, rather than the norm.