.
We were bored. That was it, basically. And restless. It was September of 1973. We had graduated the previous June from high school, and now were at loose ends, wondering what to do with the rest of our lives. And we wanted to get away from the loving yet ever-present supervision of our parents. In that atmosphere then, myself and Joel, my best friend for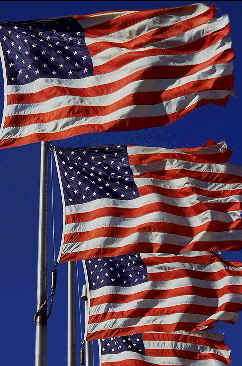 the past 3 years, began putting together a plan for a motorcycle trip. Not just a small trip. A big trip. A Los Angeles to New York kind of trip. I had relatives in San Francisco and New York, and Joel had family in Chicago. Those coordinates marked the beginning of our plan.
First, we had to prep the bikes for the trip. I had a Yamaha RD350, a fast, but not particularly comfortable, street bike that would need a few changes. Joel had a Honda 350-4, a miniature version of the classic Honda 750, smooth, quiet, and perfectly suited for our plans. I added a larger countershaft sprocket, carrier rack, highway pegs, and pull back handle bars. Immediate 100% improvement on the highway. 4000 rpm gave about 75 mph in 5th gear, just right for cruising, with a quick downshift putting you right in the power band for hills and passing. Joel added a carrier rack to the Honda. That was it. It didn't need anything else.