Surprise! There aren't any pictures from our trip.
One of the things we forgot to bring, was a camera!
These pictures are from around the time of our trip,
or are of other motorized stuff we have owned.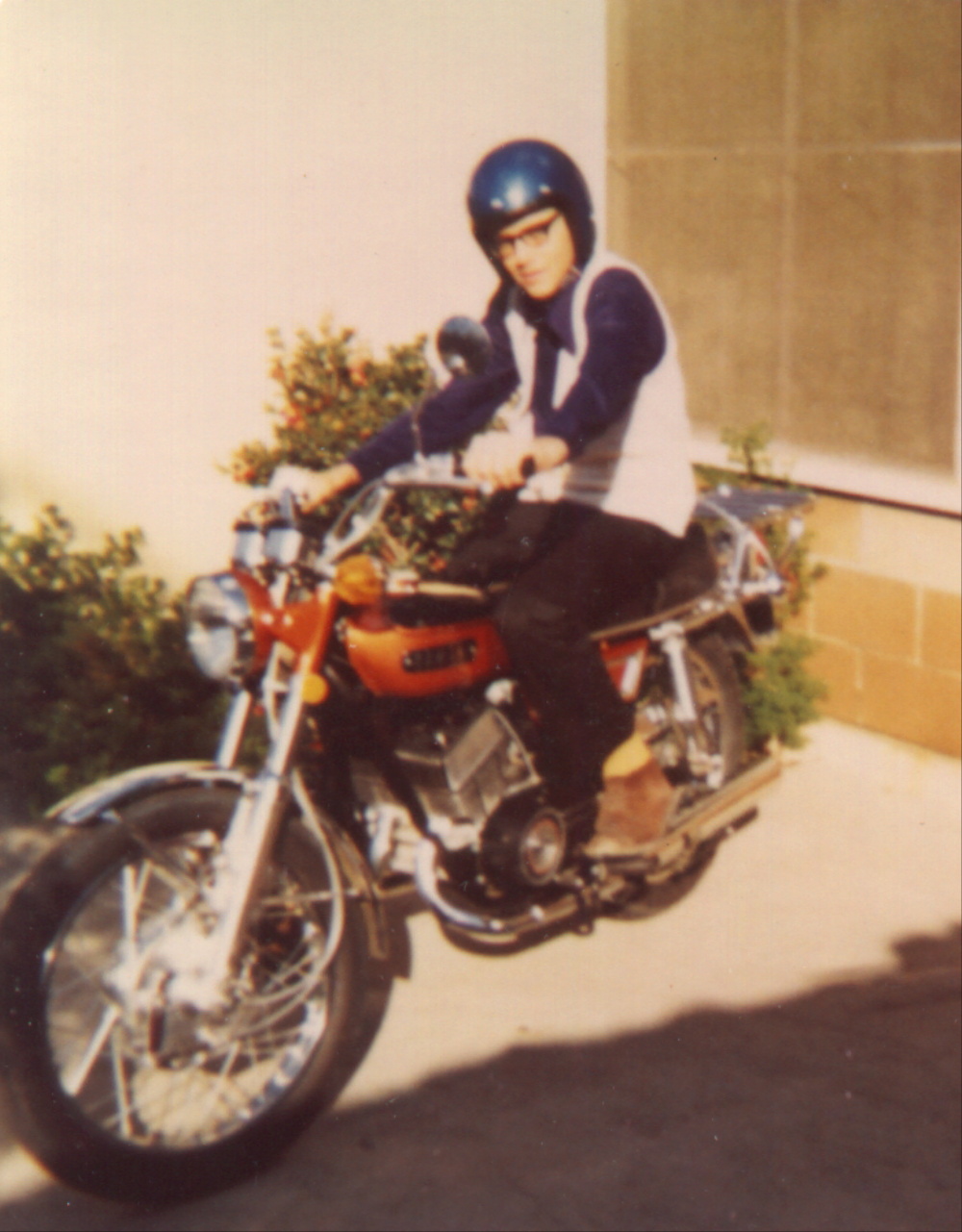 Yamaha RD350, brand new! This was to be
my ride for the next few years.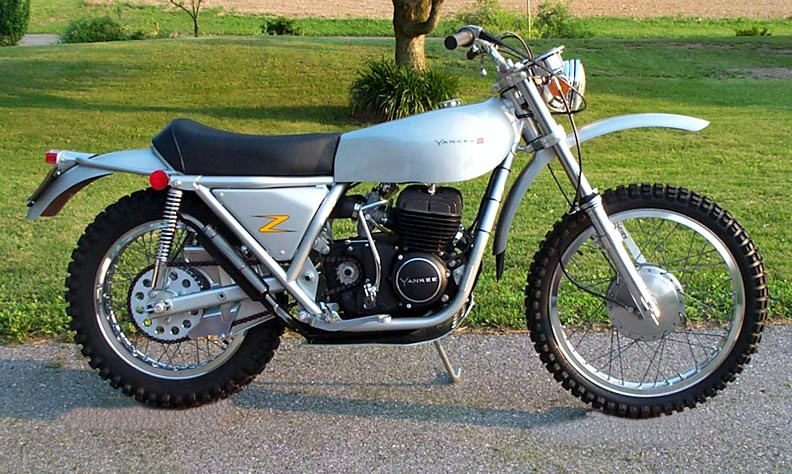 Yankee, 500cc twin trail bike! A breakthrough trail rider
designed and manufactured right in Schenectady.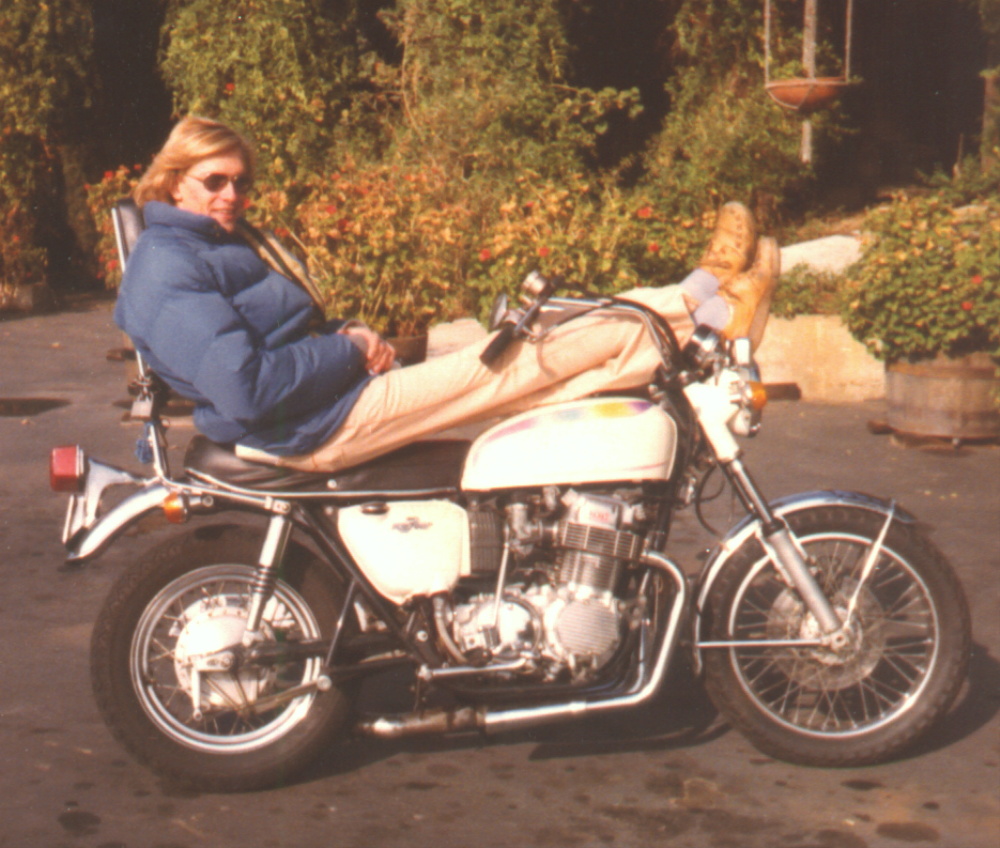 Honda 750, the classic! Bought used, added pull-back
bars, custom paint, backrest, highway pegs, driving
lights. My ride, all through college.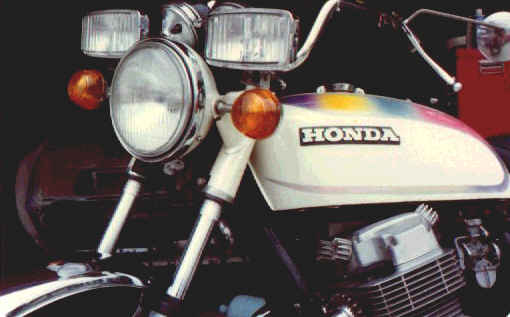 All things said, this was one of my best bikes.
Always reliable, very smooth, comfortable, a
classy machine. The 4 into 2 headers gave it a
nice presence. The 16" rear wheel was great for
cruising and handling. Two driving lights plus a quartz-
halogen main light turned night into day.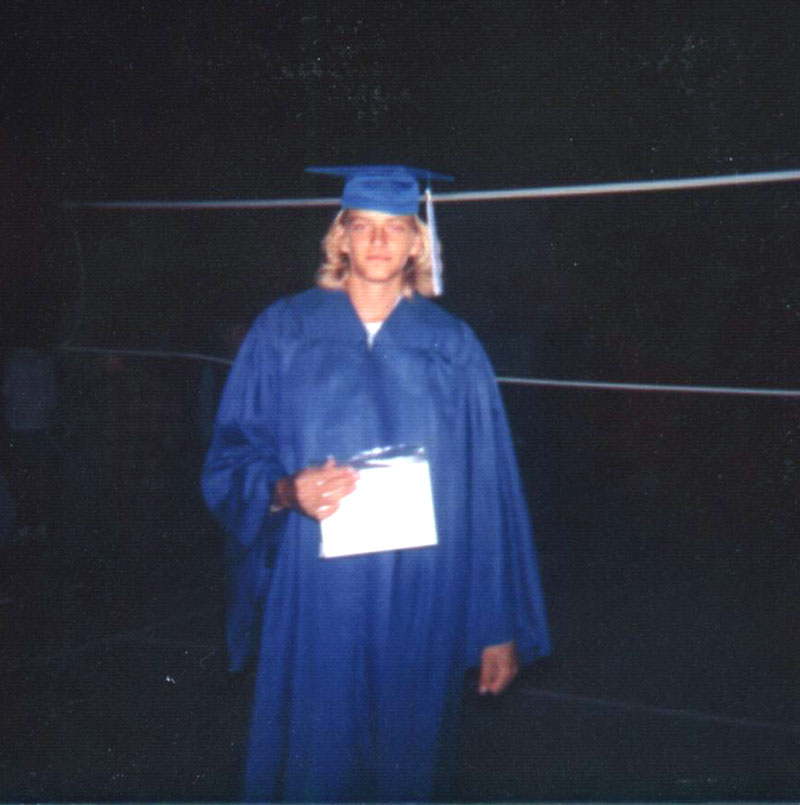 Graduation, West Covina HS, Class of 73'.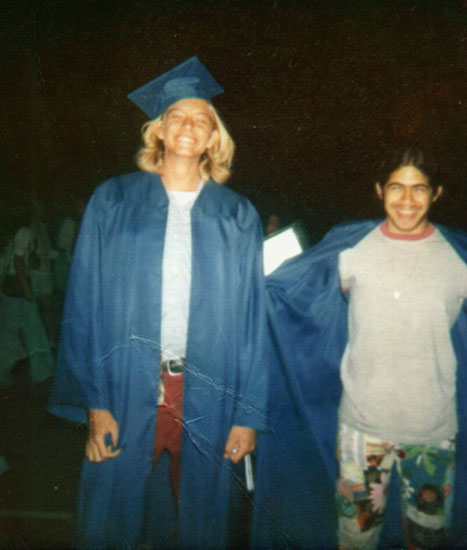 High school graduation, a few months before the
trip. Joel is showing off his extremely well patched
pair of Levis. The pants wore out years ago, the
patches seemed to hang in there though.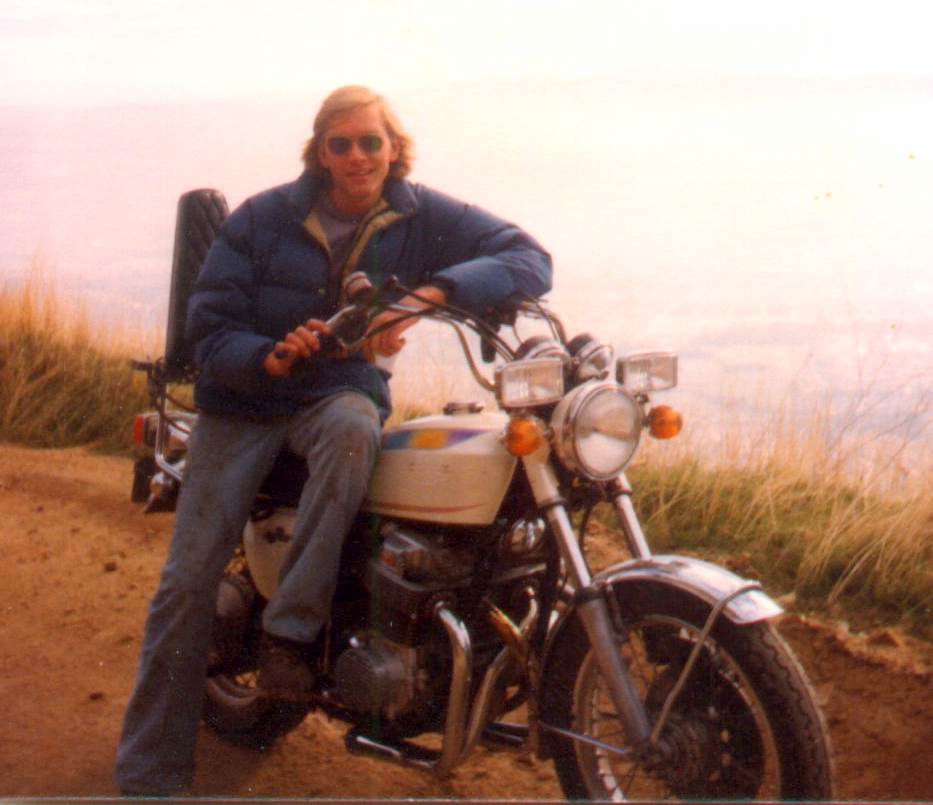 Behind our house was Cucamonga Peak(I'm serious..).
There were fire roads leading up to the top, and
they made great trails, even for street bikes.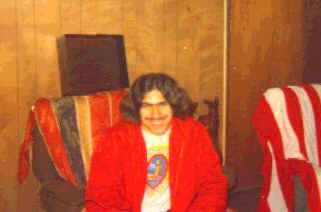 What can I say? My best friend all through high
school, we shared a love of bikes, the Southern
California lifestyle, and the open road.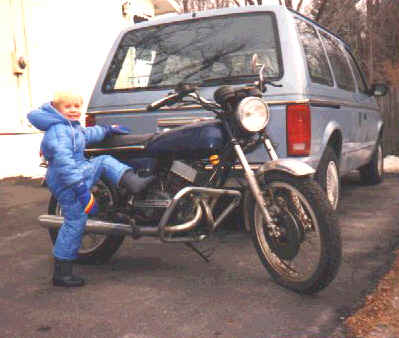 Another Yamaha RD350, I bought this one for
banging around on the trails behind our house. It
ran well, and also served as a home for several
families of mice while stored in our shed.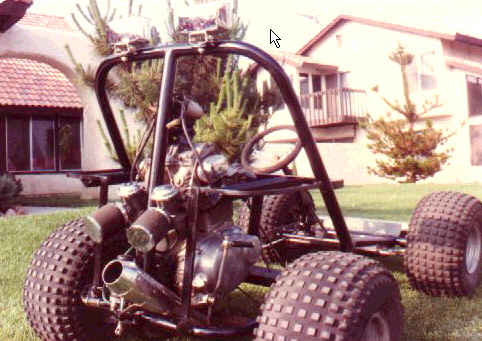 A fun project, "The Beast", this started out as
a 4-wheeler with a 340cc snowmobile engine. I
added a tweaked Honda 350 motor, constant-
velocity carbs, 10-4 redline, roll bar,
chassis support, and other mods. Ran
great on the fire-roads behind our house.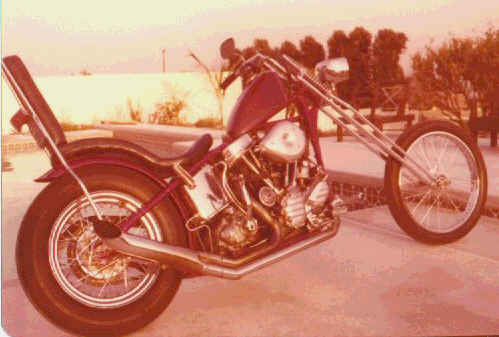 Our neighbors bike. Nice to look at, sounds
great, but a bear to ride. Count on about 50 miles
between gas stops. It's not entirely practical,
but people sure love 'em.